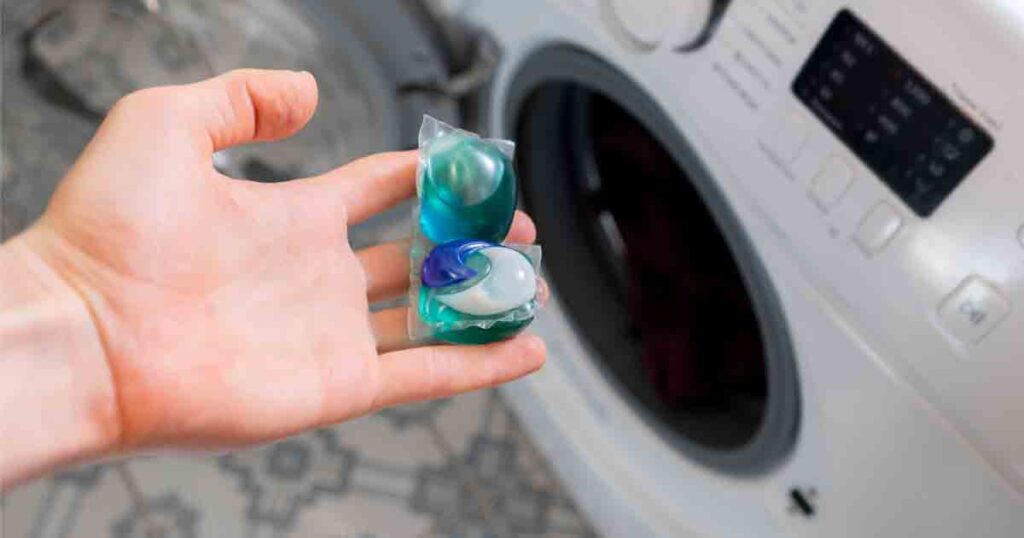 By Dr. Mercola,
STORY AT-A-GLANCE
During the first six years single-use laundry pods were on the market, 72,947 people suffered some level of exposure triggering a call to the poison control center; two children and six adults with developmental delay or dementia died and 239 children and adults survived major effects

In children younger than 6, researchers found a slight increase in calls to poison control centers from 2012 to 2015, but an 18% decrease from 2015 to 2017; however, the rate of exposure in those older than 6 has dramatically increased

Hospital admissions increased 63.4% through 2015 but declined 55.5% by 2017, which the researchers attribute in part to voluntary product safety standard enforcement and public awareness campaigns

One of the more well-known pods are made by Tide with ingredients graded by the Environmental Working Group as C, D or F due to the health effects; consider skipping exposure to poisons and toxins in your clothing by making your own detergent
According to the American Association of Poison Control Centers,1 each year 55 centers receive millions of calls, the majority from people who have come into contact with dangerous or potentially dangerous substances. The Centers for Disease Control and Prevention2 says every day more than 300 children in the U.S. are treated in an emergency room as a result of poisoning.
However, these are not just linked to chemicals but also to everyday items such as household cleaners and medications. A recent study from the Central Ohio Poison Center3 evaluated those who had eye exposures to dangerous products and found while the annual frequency of exposures has declined by 37%, cleaning products accounted for 22%.
Poison statistics4 reveal cleaning substances are the second most common reason for poison exposure in children younger than 6. The greatest number of exposures were from cosmetics and personal care products, followed closely by cleaning substances, for which there were 109,563 reports in 2017.
One cleaning supply that has come under the microscope in the past several years is single-load laundry detergent pods. They hit the market in early 2012 and since then two things have become clear: They are a convenient way to do laundry and are a serious health hazard for children and adults alike.
A recent study5 published in the journal Pediatrics found the number, rate and severity of exposure have modestly decreased, but exposure among older children and adults is increasing.
Study shows laundry pods poisoning pediatric population
This short news broadcast highlights the findings of the current study. Researchers gathered data from the National Poison Data System in which exposure to liquid detergent were reported from 2012 to 2017. During this period, there were 72,947 exposures to liquid laundry detergent packets.6
Most of those reported were documented in children under the age of 6. Although the researchers found a slight increase from 2012 to 2015, the number and rate of exposure decreased by 18% from the beginning of 2015 to 2017. However, in those older than 6, the rate of exposure increased an astounding 292.7% by 2015 and 276.7% by 2017.7
Hospital admissions increased by 63.4% through 2015 but declined 55.5% by 2017. The researchers concluded the number, rate and severity may have decreased in part due to the voluntary product safety standard enforcement and public awareness campaigns.8
However, researchers found the number of exposures in older children and adults increased from 2012 to 2017. With exposure increasing in older individuals, the researchers called for strengthening of the current product safety standard to further reduce exposure.9
Poisoning is life-threatening, and has resulted in deaths
In 2015, the American Society for Testing and Material created new standards and recommended manufacturers producing laundry pods to make design changes to make the pods less attractive to young children, and to use materials that would be harder to tear open or chew through.10
The changes reached the market in 2015 and are reflected in the statistics found by the researchers. The researchers note safety standards may have fallen short because manufacturers were allowed to voluntarily meet child-resistant requirements in a variety of ways instead of adhering to a single standard.
Unlike products that are stored for many years, laundry pods are often used quickly, meaning any changes to the packaging could reach the market faster than products used less quickly. It's estimated laundry pods might be more dangerous as the detergent is more concentrated than in bottles or powder.11
This means parents should take immediate action if they suspect their child has been exposed. Chemicals in these pods may trigger seizures, coma, eye damage, skin burns and/or severe breathing difficulty. During the study period, eight people died after eating laundry pods, two of whom were babies.12
The other six deaths were adults with dementia or developmental disability. Of those injured, 239 survived "major effects" from the laundry pod exposure that were life-threatening or resulted in significant disability, according to Reuters.13 Senior study author Dr. Gary Smith, director of the Center for Injury Research and Policy at Nationwide Children's Hospital in Columbus Ohio commented:14
"Like other poisons, young children can become much sicker than other older individuals with any given dose of liquid laundry detergent because their body weight is less. Fortunately, traditional liquid or powder laundry detergent is far less toxic than (laundry pods) and therefore is a safer alternative."
What's in the pod?
One of the more well-known laundry pods is made by Tide. According to their website,15 "Every Tide detergent contains many ingredients with long, complicated names." The labeling also claims,16 "Tide PODS consist of up to 90% active ingredients," which they say means you are paying for "clean" and not water.
The list of ingredients does indeed contain a long list of chemicals, concentrated and packed into a degradable pod designed to break apart in your washing machine. The ingredient list is provided by Procter and Gamble, manufacturers of Tide.17
As you read through the list in this one detergent, it's important to remember that while the health effects and grading listed by the Environmental Working Group (EWG) are for the individual ingredients, these ingredients don't exist in a vacuum.
Chemicals combine in the environment creating unknown effects. Each has a grade from the EWG from A to F — where "A" is the best grade the ingredient could receive — and a list of known health effects:
Linear alkylbenzene sulfonates — (C) Toxic to aquatic life18
Alcoholethoxy sulfate — (C) Asthma or respiratory irritant, skin and allergies, developmental and reproductive toxicity, environmental toxin and damage to DNA19
Propylene glycol — (A) Skin and allergy irritation20
Water
Fatty acid salts
Polyethyleneimine ethoxylate — (D) Asthma and respiratory irritation, skin and allergies, developmental and reproductive toxicity and DNA damage21
Dipropylene glycol — (C) Asthma and respiratory irritation, skin and allergies, developmental and reproductive toxicity and DNA damage22
Glycerin
Polyvinyl alcohol film
Alcohol ethoxylates — (C) Asthma and respiratory irritation, skin and allergies, developmental and reproductive toxicity and DNA damage23
Peg-136 polyvinyl acetate — No information found on the product in the EWG database, but it was noted as found in only six products24
Monoethanolamine citrate — (F) Asthma, respiratory, skin and allergy irritant25
Perfume
Diethylenetriamine pentaacetate, sodium salt
Sodium bisulfite — (C) Asthma, respiratory, skin and allergy irritant26
Styrene/acrylates copolymer
Disodium distyrylbiphenyl disulfonate
Sodium formate — (B)27
Subtilisin — (B) Asthma and respiratory irritant28
Hydrogenated castor oil
Calcium formate — (B)29
Colorant
Amylase — (B) Asthma and respiratory irritant30
Mannanase — (B) Asthma and respiratory irritant31
Benzisothiazolinone — (C) Developmental and reproductive toxicity, skin and allergy irritant, environmentally toxic32
In the short term, researchers found the chemicals in laundry pods caused seizures, coma, severe breathing impairments, eye damage and burns.33 Other dangerous chemicals added to products by design are the fragrance and scents.
Scenting a product is intended to play on your memory to link the product to a good experience, and is a powerful technique used by manufacturers to manipulate your attraction to personal care products and laundry products. One study34 investigated how odor-evoked memories influence perception of a product, finding fragrances evoking stronger personal emotional memories were preferred by the study participants.35
Scented products poison your house and neighborhood
One exposure at a low level will likely not trigger an immediate health condition, but repetitive and chronic exposure often does. Imagine smoking one cigarette and claiming there was no health effect since you didn't get sick immediately. The effect from toxins is cumulative and may add quickly when you're exposed to chemicals in your food, furniture and clothing, all at once, and on a daily basis.
Unfortunately, perfumes and fragrances are considered proprietary information and remain relatively unregulated. Thirty years ago, the issue was secondhand smoke, but currently, scent from perfume, air fresheners, scented laundry products and numerous other products using fragrances, are triggering health issues.
The chemical cocktails in fragrances are often toxic as they are derived from petroleum and coal tar. As soon as you smell an air freshener, scented candle or laundry detergent, you have already absorbed the chemicals into your body as they enter through your lungs. Even when you no longer smell the fragrance, you're still absorbing the chemicals through your clothing, bedding and towels.
As an example, one study measured the chemicals emitted through laundry vents during typical use of fragranced products. University of Washington scientist, Anne Steinemann, Ph.D., found the following from 25 common brands of scented laundry products:36,37
More than 600 volatile organic compounds (VOCs) were emitted, and only two compounds were listed on any associated material safety data sheet. None of the chemicals were listed on any of the 25 product labels.
*
Two of the VOCs (acetaldehyde and benzene) are considered by the U.S. Environmental Protection Agency (EPA) to be carcinogenic and unsafe at any level of exposure. Seven of the VOCs are classified as "hazardous air pollutants."
*
The highest concentration of emitted VOCs was acetaldehyde, acetone and ethanol.
*
Only 25% of the VOCs were classified as toxic or hazardous under federal laws.
*
Virtually none of the VOCs detected in her study were listed on product labels or the product's material data safety sheet. Instead, labels listed only general categories, such as "biodegradable surfactants," "softeners" or "perfume." Even more disturbing, the "greener" products were just as bad, if not worse, than the conventional products.
Skip the poison and make your own detergent at home
The Alliance for Water Efficiency38 states washing machines are the largest water user in the average home, accounting for up to 40% of the overall water consumption. A typical family of four will generate more than 300 loads of laundry every year, and while high-efficiency washing machines will reduce the water load, laundry detergent is still necessary.
With a population of 329,006,000 and growing,39 those in the U.S. may be doing 24,673,125,000 loads of laundry every year. There are some relatively painless steps you can take to reduce your exposure, such as making your own laundry detergent.
Once you've tried it, you'll find the possibilities are endless and most of what you need may already be in your kitchen. Here's a recipe from Mommypotamus40 to help you get started on your own laundry detergent; consider adding the essential oils you like for a natural scent.
Homemade Natural Laundry Detergent41
Ingredients
6 cups washing soda
3 bars coconut oil soap (4.5 to 5 ounces each)
Lemon essential oil (optional)
Instructions
Cut soap into small chunks. Add to a food processor along with the washing soda.
Blend until you have a fine powder. You may want to lay a dish towel over the top of your food processor to prevent a fine mist of powder from floating into the air.
Also, let it settle a bit before opening the container or the powder will float onto your kitchen counter!
Pour into a clean container (keep the essential oil next to the jar and add five drops with each load)
Source: https://articles.mercola.com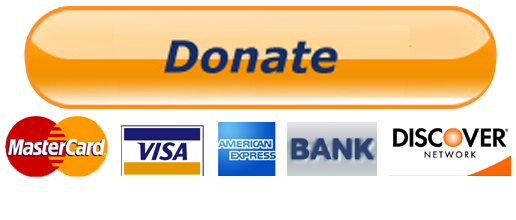 Your Tax Free Donations Are Appreciated and Help Fund our Volunteer Website and Orphanage
Disclaimer: We at Prepare for Change (PFC) bring you information that is not offered by the mainstream news, and therefore may seem controversial. The opinions, views, statements, and/or information we present are not necessarily promoted, endorsed, espoused, or agreed to by Prepare for Change, its leadership Council, members, those who work with PFC, or those who read its content. However, they are hopefully provocative. Please use discernment! Use logical thinking, your own intuition and your own connection with Source, Spirit and Natural Laws to help you determine what is true and what is not. By sharing information and seeding dialogue, it is our goal to raise consciousness and awareness of higher truths to free us from enslavement of the matrix in this material realm.