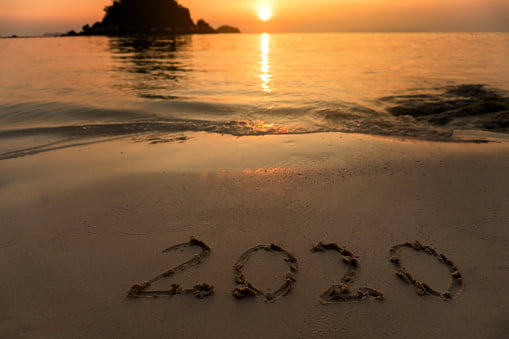 From all of us at Prepare For Change:
Truth never changes.  As we enter the new year it seems appropriate to reflect on what might really matter in our lives, particularly as we move into ever more difficult times and our questioning of reason and purpose persists.  It helps to take a deep breath and contemplate on things that ground us in our inner knowing.  Although written years ago, the Mission Statement as shared on the Prepare For Change Global Facebook page, rings true even as we enter a new decade.  We at Prepare For Change may not know all of the answers, but we strive to present and pursue information in hopes of allowing us all to find our own Truth as we seek spiritual liberation.
We encourage you to take a few minutes to read the following.  May you find new meaning or understanding in establishing your own objectives for 2020.
Victory of the Light!
Mission statement: 'Prepare For Change Global' Alternative News Facebook page:
https://www.facebook.com/prepareforchangelosangeles/ deals with that "which is". Man must confront that which IS so that he can change of it into a path of glory instead of a path into slavery and destruction. You maybe asking yourselves how KNOWING these truths can set you free? remember this, the truth may not always be pleasant to KNOW, most specially in THESE TIMES you are participating in. Once you KNOW you can PREPARE yourselves FOR CHANGE and REMEMBER how to allow GOD'S co-creative mind to assist you in making strategic plans of action for returning balance to ALL unbalanced circumstances. On the other hand, when you exist in ignorance of truth , such as is the "State Of Affairs" for MOST upon the planet then you will not have benefit of preparation to make the necessary balanced changes. You will simply suffer the consequences of your inaction or unbalanced action which is a result of ignorance.
Truth is quite disagreeable and unpalatable at best, do we wish to upset you and bring your joy into vanquishment? No–but truth will set you free and bring unto your JOY–"JOY" ALONE WILL NOT BRING YOU INTO FREEDOM. We only ask that you use your reasoning ability to see truth and not justify continuation of the ridiculous lies thrust about you by ones who would enslave you.
IF YOU PERCEIVE IT AS DOOM & GLOOM THEN PERHAPS YOU SHOULD RECONSIDER THE CONSEQUENCES AND FROM WHERE YOU MIGHT PERCEIVE SUCH A CONCEPT. ACTUALLY WE BRING TRUTH AND PREACH GLORY, TRANSITION UNTO LIGHT, RADIANCE & KNOWLEDGE–BALANCE AND HARMONY.
Only the truth can liberate mankind…not only meditation & prayer. Isaiah 5:13, "My people are gone into captivity, BECAUSE THEY HAVE NO KNOWLEDGE: and their honorable men ARE FAMISHED, and THEIR MULTITUDE dried up with thirst"
God has said that in the End Times will come THE WORD (The Truth) to the four corners of the world so that each soul could decide his/her own course toward, or away from divinity based upon TRUTH. "And you shall know the truth and the truth shall make you free" ~ John 8:32
APOCALYPSE (noun): The Greek word 'Apocalypse' actually means to 'uncover, reveal or unveil' the truth that has been ignored, forgotten, misinterpreted and misunderstood, and the phrase 'apokalupsis eschaton' literally means 'revelation at the end of the eon or age'
Far from being a horrible experience the 'End Times' or 'Apocalypse' means the 'Lifting of The Veil' or 'Revelation'…A disclosure of something hidden from the majority of mankind in an era dominated by falsehood and misconception, the 'Revealing of the Nature of Things'. It ushers and era of forgotten freedoms and unprecedented clarity. This 'Lifting of The veil' will set us free from the misery that has been the result of ignorance!
So God has send his messengers to present that TRUTH and this is one of the ways he has chosen to present it, this are compilation of information already available on earth, researched and compiled by others and destined for those who truly want to SEE & HEAR!
As man comes agin into the understanding of God and Creation he will automatically begin to turn again into Truth and Love; He will do this by recognizing the errors and lies thrust upon him so that he can understand that portion of his actions and beliefs that have led him astray in the first place.
There is something you must learn as we come into and along with our presentation and association. We are not a cult, church–etc. We are the Hosts of God come to prepare the "way". These ones here are workers efforting to fulfill committed missions–individually and unified only in production–each does what each is qualified to do. GOD DOES NOT BEG! GOD TAKES NOTHING! GOD ONLY GIVES AND REGIVES. THEREFORE, THOSE WHO PLACE A "PRICE" ON YOUR "SALVATION" ARE FALSE TEACHERS AND PREACHERS OF GOD. GOD DOES NOT BEG! He presents you with opportunities, offers you "answers" for your journey, accepts and plentify that which you offer back unto Him and is in constant service to give unto you that which you ask in honest and sincere petition from the heart.
Question Everything. The past is prologue." And, since history repeats, apply practical principles to "PREPARE FOR CHANGE" that lies ahead. Read voraciously because to know the truth, first you must know the lie. If the Truth is to reach the four corners of the world, it must be freely passed on.
"For there is nothing covered, that shall not be revealed; neither hid, that shall not be known." Luke 12:2 "If I have told you earthly things, and ye believe not, how shall ye believe, if I tell you of heavenly things?" (John 3:12)
"Evil men and seducers shall wax worse and worse, deceiving, and being deceived." "For thy merchants [corporations] were the great men of the earth [globalists]; for by thy sorceries [pharmakeia = drug use] were all nations deceived". (2Ti 3:1-13; Rev 18:23); "Verily I say unto you, whatsoever YOU permit on earth WILL be permitted in heaven". (Matthew 18:18)
But know this, that in the last days perilous times will come: For men will be lovers of themselves, lovers of money, boasters, proud, blasphemers, disobedient to parents, unthankful, unholy, unloving, unforgiving, slanderers, without self-control, brutal, despisers of good, traitors, headstrong, haughty, lovers of pleasure rather than lovers of God, having a form of godliness but denying its power. And from such people turn away! II Timothy 3:1-5 NKJV
DO NOT DESPAIR! 'THIS MEANS EVERLASTING LIFE', your coming to know me, ‪THE ONLY TRUE GOD‬, and the one whom I sent forth, (John 17:3). I Love you, and I want to personally see you survive the coming peril. Oh, but know that I would not miss you [sobs…] should you choose to remain within the convenience of thy ignorance about the "Event" ( https://prepareforchange.net/the-event/ ) Dear honorable-distinguished awesome Ladies & Gentlemen, your geo-physical plane is about to be reset, and I pray you to get aboard the safe side. "The kingdom of God is within you" (Luke 17:20-21) Do you read me? Good for you. Aho!
THE TIME OF TRUTH UPON EARTH HAS ARRIVED. YE ONES SHALL BE IN THE CHOOSING OF THY TRUTH FOR THE ENDING OF A CYCLE AND A FORTHCOMING TRANSITION IS AT HAND. THE FULFILLING OF THE PROPHECIES ARE ALL BUT TO THE FINAL CHAPTER. YE ONES ARE IN THY FINAL DAYS! WE COME FORTH–TO HELP YOU REMEMBER AND THEN, IT IS SOLELY UP TO YOU, THAT WHICH YOU WILL DO. NO ONE IS GOING TO COME SNATCH YOU OFF AND INTO UTOPIA–AT ONE POINT YOU ARE GOING TO MEET YOUR GOD FACE TO FACE AND DO A LITTLE JUDGING OF YOUR ACTIONS. SO BE IT
I AM THAT I AM, ONE WITH GOD AND THE CREATION I AM AND YE CAN BE AS I AM!….DO YE KNOW WHO YE MAY BE?
Note by PFC Editor: Due to heavy Facebook censoring, if you have a Facebook account and enjoy and appreciate the relentless and selfless work the Prepare For Change team has been doing for the last 7 years we ask you to "LIKE" our page: Prepare For Change Global and then "Recommend" our page by adding a "review" to maintain our good rating in Facebook.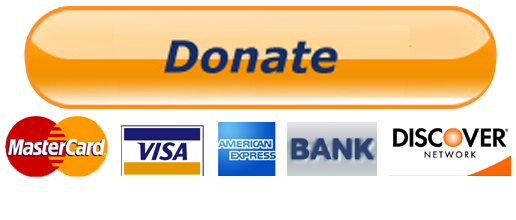 Your Tax Free Donations Are Appreciated and Help Fund our Volunteer Website and Orphanage
Disclaimer: We at Prepare for Change (PFC) bring you information that is not offered by the mainstream news, and therefore may seem controversial. The opinions, views, statements, and/or information we present are not necessarily promoted, endorsed, espoused, or agreed to by Prepare for Change, its leadership Council, members, those who work with PFC, or those who read its content. However, they are hopefully provocative. Please use discernment! Use logical thinking, your own intuition and your own connection with Source, Spirit and Natural Laws to help you determine what is true and what is not. By sharing information and seeding dialogue, it is our goal to raise consciousness and awareness of higher truths to free us from enslavement of the matrix in this material realm.