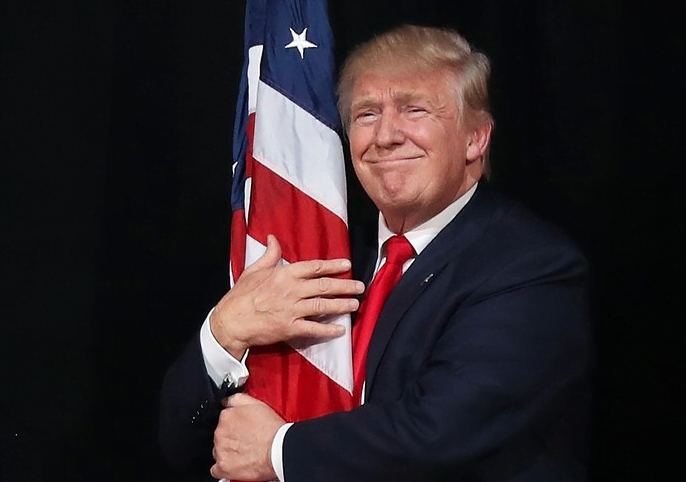 From Guest Writer Derek:
There is a destructive scourge affecting us all! It is the ultimate conflict so treacherous that it is destroying marriages, families, friends, co-workers, towns, communities and even houses of worship. No person is immune to its grasp, including children and former seemingly loved ones. Take heed. It could and will get worse.
My sisters and I were raised by hard left leaning, pot smoking parents of the 60's and 70's who somehow managed to instill in the three of us an ongoing search for our spiritual meanings. We each have our own twist on our beliefs but we basically have a very similar premise in that we all believe in a greater Power, and that Power is accessible to all beings since we are all part of the Divine Source. We have weekly discussions about aliens, the Illuminati, the Secret Space Program, mind control, fiat currencies, vaccinations, GMO's, false flags, and all things controversial. We know these things exist and we try to understand them in hopes of clarifying their role in our awakening process. These weekly phone discussions have been occurring for almost ten years.
Although we are close to being unanimous on so many very controversial issues, congruent with our spiritual leaning outlook on them all, you would think we would come to a consensus on something seemingly simple, like the role of President Trump. But you are smarter than that.
And you likely have very similar scenarios in your own families regarding the politics of the day.
My sisters remain dyed-in-the-wool Democrats, if only due to their outright disgust for the Right. Over the years I morphed from an uninformed liberal, to an uninformed independent, to a distrustful non-voter.
My initial reaction to the Trump Presidency was relief and optimism that the System had in fact finally been breached by an outsider. After all, only a positive military operation or even possible divine-like intervention would be able to thwart another NCR scripted election that would have allowed the NWO to ordain Hillary as the next and final executive in their plan towards total world domination. As that outsider and non-politician, Trump would stir the pot and institute new ground rules. Or so it was to be.
After all, he has the backing of the White Hats and the Galactic Confederation, I supposed. Sure he has an ego, but he also has the stomach lining and intestinal muscle to stand up to the rot and stench that is our government/corporate system. Give the poor guy a chance I reasoned. That's what I repeatedly mumbled each week to my dear but clearly frantic sisters on the other ends of the phone line, thankful that my cowering could not be seen. And so these reasonings persisted…
….some say his son is autistic, and so it looks like he will team with Robert Kennedy to take on vaccinations!
…..Hey! There is a video of him threatening to tell the public about the real truth behind 911!
…..Look, he is releasing the JFK files!
…..Wow, the number of sealed indictments has reached 75,000. That is quite a lot of swamp draining indeed!
chirp. . . chirp. . . (continues for three years)…
I don't have a television and so I get my news from the internet and scattered network stations at the local coffee shop. There never seems to be a shortage of red and blue choices in any of these media options, and they are certainly each declaring their own righteous positions with great conviction. Luckily for me I could rely on some of the more spiritual minded outlets to hoist me above this crazed and asleep population. And so I searched the internet for some of my favored truth spouters who surely would provide proper guidance and outlook in my spiritual quest for clarification.
La La La…here is one of my favorite video blog go-to's…Huh!?! Did that "awakened" blogger who just spent ten minutes talking about the 5th dimension squarely segue into a rant on the "Demoncrats"?
And then I heard it again. And again.
I admit that the first few times I heard the term "Demoncrat", it served a bit of a sting, and I sort of forgave it since I figured it was a natural manifestation borne from the 2016 election. But then this impeachment thing started to fester and the trash talking and bull slinging endured. Something was drifting way off course. And it appeared that for every "spiritual minded" person blaming the democrats for the current situation, there was a "spiritual minded" person apoplectic over the thought of another Trump term.
That is when I paused enough to look at this Trump phenomenon with the pure scrutiny of a higher perspective. Which is what I thought I was doing all along…..but the distraction trap had snared me again!
Remember that this third dimensional world is based on separation and keeping you isolated from your higher self is the game plan. Distraction is the go-to play every time.
If one thing remains consistent in the awakened community, it is the acknowledgement that in order to ascend we must raise our vibration. Where you focus your attention is where your reality exists. The third dimension resides in a lower set of frequencies and your higher self is attainable at higher frequencies. In order to stay in the third dimension, you must vibrate at the lower frequencies and stay grounded in your lower chakras. The frequencies of fear, ego, and survival to name a few. And whether or not you believe that there are groups of humans or beings that are making sure that you remain in these lower frequencies, should it matter? The trap still works. We remain in these lower frequencies whenever we engage in the game.
And this is the spot where I stopped writing this post for several weeks, because I was struggling to understand what point I was really trying to make. So after a month or so of letting things set in, I think there are two basic points that might be worth your consideration.
The first is clearly that the place where our political landscape currently resides is a reflection of where we are as a society in these United States. All of the programs in the 3D world are struggling to remain in place, even as they see the walls closing in on them. And that system, like all systems, relies on our ability to stay divided and feed it with the negative energy it needs to sustain itself. Our two party political system is certainly designed to rip us in two, and it seems to be working at its' best potential right now, because we can't keep our eyes and opinions off of this train wreck even while we feed it with our own distorted biases from the Left and Right.
So for your own sanity, and for the mercy of our societal consciousness, please stop choosing sides because both sides have the same goal in mind.
The Left is no worse than the Right and vice versa. Never was, never will be. They were both formed from the same mold. And that goes for those who think Trump is some kind of savior, because even if he is, his methods are still divisive. And staying in the game or waiting for the Swamp to be drained is being complacent, inactive and inattentive to our own self awareness. What matters is that we acknowledge the existing system does not function when we call BS on it.
Perhaps Trump's sole purpose for being here is to allow us to actually see the absurdly obvious continuous plot of separation that he masterfully deploys, and we can wake up to that or we can continue feeding the fraud while the relationships with our friends, family and loved ones deteriorate because of our stubbornness to be right. Does our political alignment really override our spiritual ideologies?
The second point that came to me is that it may take some time for each of us to come to our own understandings on what or how to believe in something. This one little example of Trump for instance, once I planted the seed for thought, took me almost two months to be able to put something down on paper that made any kind of sense, other than another rant. Part of that time was because I was trying to make sense from my intellect and not my gut or heart. So it seems important that we take the time to allow our understandings to take root with guidance from our higher self.
Fortunately the timelines we find ourselves in now can allow this process to take place much faster due to the incoming energies that assist us as we engage in potentially higher dimensional aspects. It may therefore be important that we sincerely address our inner work because we seem to be entering into a more critical period that will require us to raise our vibrations even more. If you at all relate to this thought process, there are likely thousands of Trump-like examples that we need to each be working on for our betterment. And if they each can take a few weeks or months, well then there is work to be done!
But first I am going to apologize to my sisters and tell them I love them.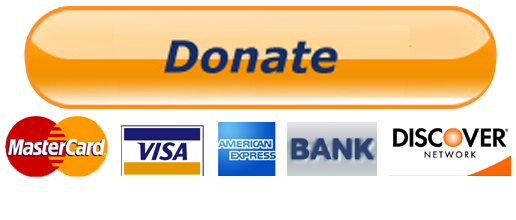 Your Tax Free Donations Are Appreciated and Help Fund our Volunteer Website and Orphanage
Disclaimer: We at Prepare for Change (PFC) bring you information that is not offered by the mainstream news, and therefore may seem controversial. The opinions, views, statements, and/or information we present are not necessarily promoted, endorsed, espoused, or agreed to by Prepare for Change, its leadership Council, members, those who work with PFC, or those who read its content. However, they are hopefully provocative. Please use discernment! Use logical thinking, your own intuition and your own connection with Source, Spirit and Natural Laws to help you determine what is true and what is not. By sharing information and seeding dialogue, it is our goal to raise consciousness and awareness of higher truths to free us from enslavement of the matrix in this material realm.