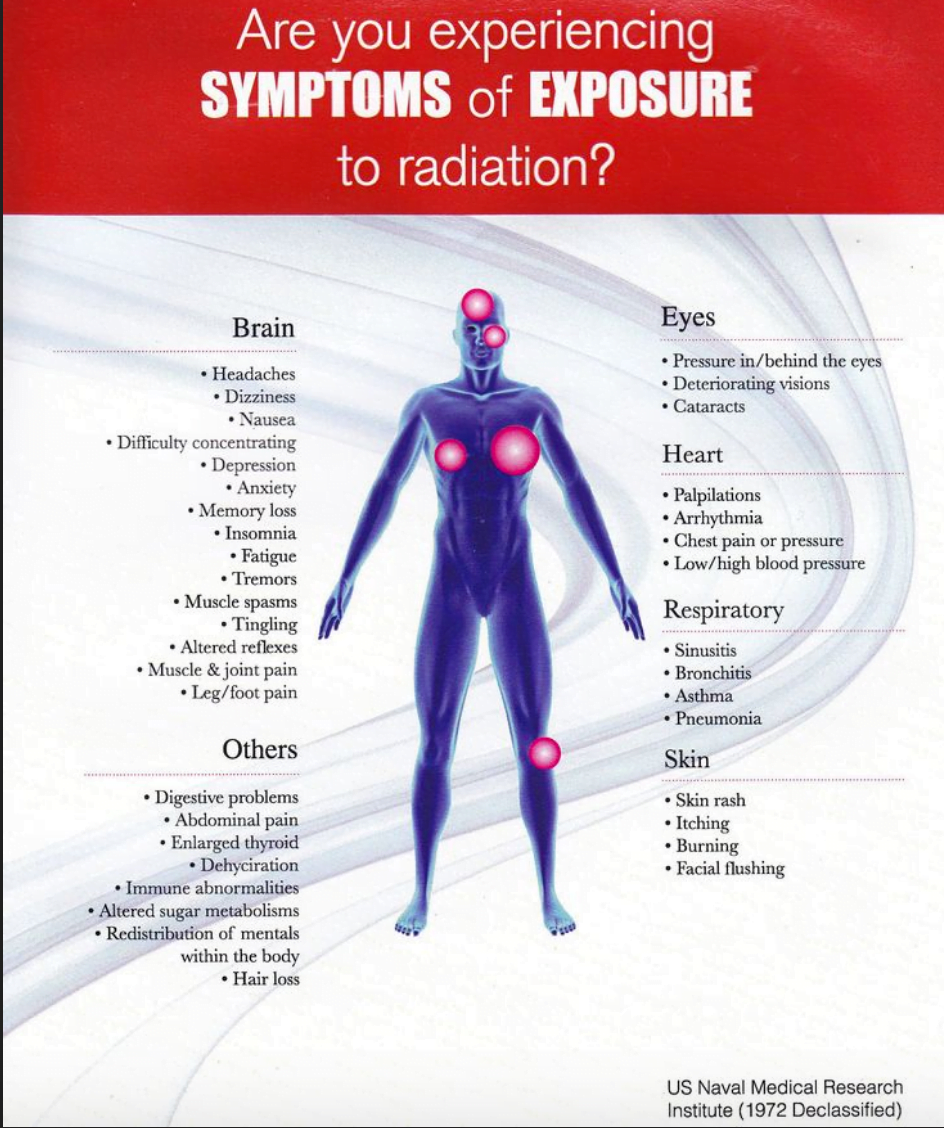 Hello Folks,
I'm pretty sure that most of you know the definition of a miracle is something that's occurred which is not explainable by natural or scientific laws, and therefore is considered to be the work of a divine agency—while at the same time you're knowing this, many of you may not have seen one fully documented—UNTIL NOW!
So right here, and right now, I present to all of you a fully documented bonafide miracle guaranteed to amaze and astound—that began with virtually unknown Democrat Party US Congressman Frank Pallone—who just eight days after his 31 October 2019 vote to approve the resolution that formally authorized the impeachment inquiry against President Donald Trump, on 8 November 2019 to be exact, introduced for the first time a bill titled H.R.4998 – Secure and Trusted Communications Networks Act of 2019—that rocketed through the US House of Representatives in relative light-speed fashion, and where, on 16 December 2019, it was approved by a unanimous voice vote of all Democrat and Republican members of the US House—and yesterday, on 27 February 2020, was likewise approved by a unanimous voice vote of all Democrat and Republican members in the US Senate—and today sits on the desk of President Trump awaiting his signature to become a final law.
Since President Trump was sworn into office, you should know, this is the first time he's been presented with a law rushed to his desk unanimously approved by every single "at war to the death" Democrat and Republican member of the US Congress—who even in the calmest times can't agree on anything—but were united in a fear of something so terrifying to them all, they were left no choice but to act—a fear shown in this new law that immediately bans the purchase in America of telecom equipment from Chinese manufacturers like Huawei and ZTE—and that further staggeringly gives $1 billion in emergency funding to help smaller rural telecoms "rip and replace" from their telecom systems every single Chinese made piece of equipment they have.
If you're wondering why this miracle bill was rushed to the desk of President Trump, you should really take a good look at the CT scans of patients having Radiation-Induced Lung Injury and compare them with the CT scans of patients infected with the coronavirus COVID-19 disease—which will explain to you why the Radiological Society of North America has just issued an emergency alert declaring that CT scans should be used as the primary screening tool for COVID-19.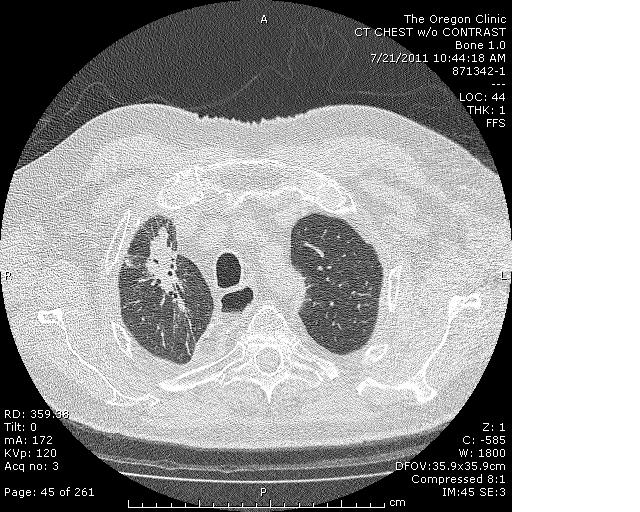 CT scans of patients having Radiation-Induced Lung Injury (above)…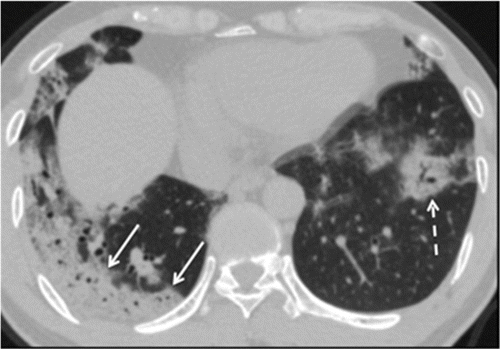 …are near exact matches to CT scans taken of patients infected with the coronavirus COVID-19 disease (above).
In want of better words, all of the evidence is now pointing towards COVID-19 being a "Telephone Disease" directly caused and/or greatly accelerated by the fifth generation wireless technology for digital cellular networks that began wide deployment in 2019 known as 5G—a wireless technology that, on 13 September 2017, over 230 of the top scientists and doctors in the world sounded a grave alarm about warning:
We, the undersigned scientists, recommend a moratorium on the roll-out of the fifth generation, 5G, until potential hazards for human health and the environment have been fully investigated by scientists independent from industry.
5G will substantially increase exposure to radio frequency electromagnetic fields (RF-EMF)… and has been proven to be harmful for humans and the environment.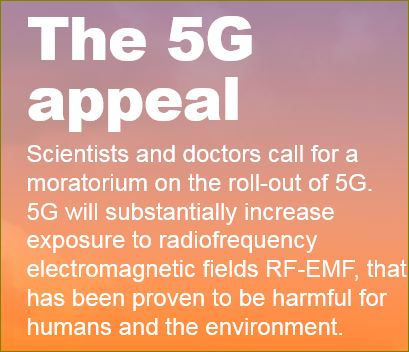 The importance of viewing the coronavirus COVID-19 as a "Telephone Disease" is that by doing so it explains some perplexing mysteries about the spread of this disease—such as why this disease has struck the Gulf nations and monarchies in the Persian Gulf region, but becomes explainable when one notices their ongoing 5G revolution—most particularly in Iran, where this country is completely blanketed to its smallest village with 4G technology coverage—but who are now putting the finishing touches on rolling out 5G technology throughout their entire nation in the coming weeks—finishing touches that included Iran activating their Chinese bought 5G technology for testing—that was immediately met by Iran having more coronavirus cases and deaths of any nation outside of China—and whose Vice President is one of seven of their top government officials now infected.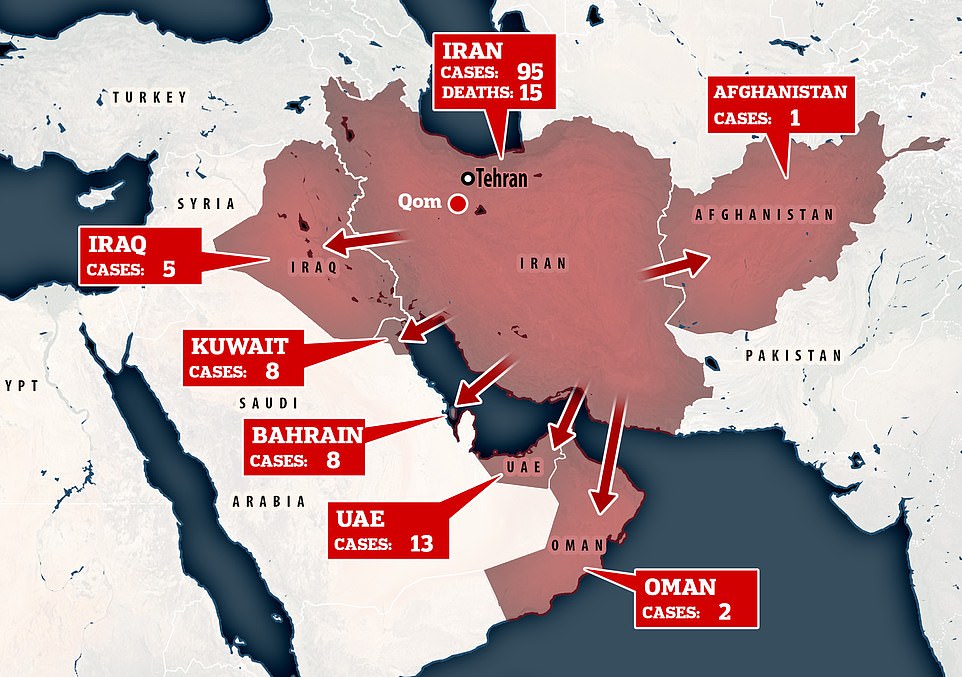 Coronavirus COVID-19 disease outbreak begins to spread in Persian Gulf nations and monarchies activating 5G technology.
Another perplexing mystery solved when viewing the COVID-19 coronavirus as a "Telephone Disease" sheds new light on the current situation of the world's cruise ships, too—as these massive ships carrying thousands of passengers are nearly all equipped with 5G technology for their passengers' communications benefit—and are now being turned away from countries living in dread of them—such as the nations of Jamaica and Cayman Islands turning away the MSC Meraviglia cruise ship and its 6,000 passengers—but that Mexico did allow to come into port because of humanitarian concerns.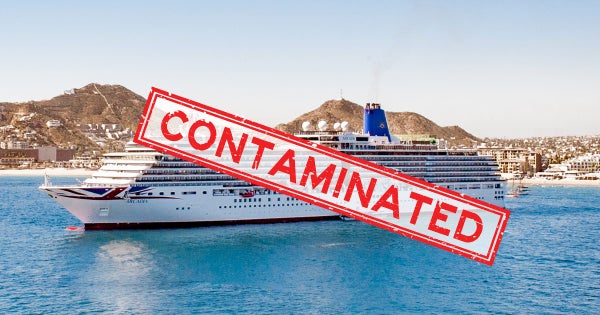 As this COVID-19 coronavirus "Telephone Disease" continues its global spread, I'd like to further direct your attention to the hourly updated global map maintained by the medical scientists at John Hopkins University—where it's very interesting to notice that the spread of this disease is entirely centered in those nations having 5G technology—as opposed to the world's countries having no 5G technology whatsoever, and whose only cases are from those who entered their nations from other more advanced parts of the world.
And here's something else I think it's important for you to know—what the exact symptoms for COVID-19 are—which according to the World Health Organization are "fever, tiredness, and dry cough"—according to the United States Centers for Disease Control are "fever, cough and shortness of breath"—and according to the scientists at John Hopkins University, are symptoms exactly one would have if infected with a flu virus.
The problem with these COVID-19 symptom descriptions given by these top scientific experts, aside from them describing just about every single illness and/or disease a human can get from Allergies to the Zika Virus, are that they come nowhere close to the COVID-19 symptoms being described coming from China via their GreatFire group of censorship-busting websites—where tens-of-thousands of posts describe the first symptom of COVID-19 being a dry cough that makes those infected tired—that normal cough medicines and herbal cures cure rather fast—but for those who are already ill or aged, sees them having to take stronger cough medicines prescribed by doctors—which cures the vast majority of them—and if not, sees these ill and aged COVID-19 infected people admitted to hospital to receive oxygen treatments, where about 2% of them die—statistics which exactly matches the age, sex, existing conditions of COVID-19 cases and deaths compiled by Western scientists—but even more concerning, are symptoms exactly matching those having a Radiation-Induced Lung Injury, which are:
Grade 1: Mild symptoms of dry cough on exertion
Grade 2: Persistent cough requiring narcotic anti-tussive agents and/or dyspnea with minimal exertion, but not at rest
Grade 3: Severe cough that is nonresponsive to narcotic agents, and/or dyspnea at rest or radiographic evidence of acute pneumonitis
Grade 4: Severe respiratory insufficiency that requires continuous oxygen or assisted ventilation
Grade 5: Death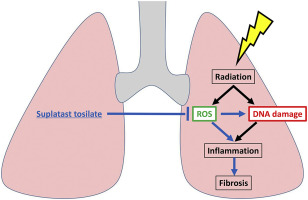 At this point I'd normally be railing against the monsters who unleashed this "Telephone Disease" on the world, but I honestly can't right now—and the reason is because of the warning I told you about issued by the world's top scientists in this field in 2017—but whose first warning about the grave health dangers posed by 5G technology came in 2015—that was immediately followed by the greatest scientific undertaking in all of human history when the United States began pouring billions-of-dollars into a company named Space X to produce as many as 42,000 small satellites that will remove all internet transmission technology from our planet's surface and put it into space where its radiation can't harm anyone—the latest 60 which were launched into space on 6 January, that brings the number of these Starlink satellites in orbit now to 180.
Now I've got to get a little technical here, but it's important for you to understand this—the United States is the only nation on Earth capable of accomplishing the historic feat of placing 42,000 of these satellites in orbit to protect humanity from 5G radiation—and for those of us closely following these events, it made perfect sense when President Trump created his Space Force to protect these tens-of-thousands of satellites—because they are a part of the war between the Ku and Ka frequency bands these satellites operate on and Chinese 5G technology—the standards of which for global internet communications will decide who rules the remainder of the 21st Century—and is why Trump is threatening every nation in the world if they buy and deploy Chinese 5G technology, and the US Congress has outlawed its usage in all of America.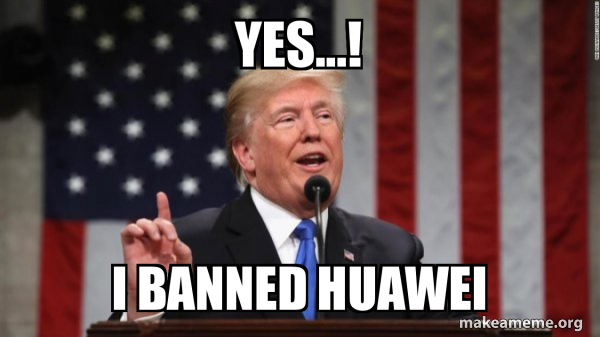 In a normal world, as you know, everything I've told you about here should have been made known to you years ago—and even as I write these words, those like us trying to tell the truth about this "Telephone Disease" are now being targeted for destruction by those seeking to keep the truth from you—a destruction only YOU can prevent by supporting those few of us left who keep telling you true things.
In Sister Ciara's letter to you yesterday—They Died For The Crime Of What They Knew—Where Is Your Name On The Death List?—she pled for your support to keep the Sisters' mission alive so they can keep the truth flowing to you before all is lost—a plea I now join in making to YOU, too—but that I'll add to by letting you know that what you've seen so far these past few years, is NOTHING compared to what's going to unfold in the coming months!
So, and least for those of you fearless few who know these truths, give what you can TODAY so you can be among the first to read the final chapters of this historic saga as only the Sisters can write it—and in knowing of what is to come, be able to protect yourselves and your families from the storm that's gathering strength on the horizon.
All the best folks,
Brian
Webmaster
Paris
Source: http://www.whatdoesitmean.com/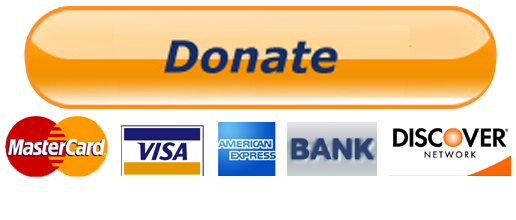 Your Tax Free Donations Are Appreciated and Help Fund our Volunteer Website and Orphanage
Disclaimer: We at Prepare for Change (PFC) bring you information that is not offered by the mainstream news, and therefore may seem controversial. The opinions, views, statements, and/or information we present are not necessarily promoted, endorsed, espoused, or agreed to by Prepare for Change, its leadership Council, members, those who work with PFC, or those who read its content. However, they are hopefully provocative. Please use discernment! Use logical thinking, your own intuition and your own connection with Source, Spirit and Natural Laws to help you determine what is true and what is not. By sharing information and seeding dialogue, it is our goal to raise consciousness and awareness of higher truths to free us from enslavement of the matrix in this material realm.