The Shocking Facts Of Eating Borax For Your Health
From the Website
NourishingPlot.com
By Becky Plotner
The United States Department of Agriculture says, "Recent data from animal and human studies suggest that boron may be important for mineral metabolism and membrane function."
One collection of three studies showed* functional role of boron, brain electrophysiology and cognitive performance were assessed in response to dietary manipulation of boron using 3.25 mg of boron daily saying, "There was a significant (p < 0.05) increase in the proportion of low-frequency activity, and a decrease in the proportion of higher-frequency activity, an effect often observed in response to general malnutrition and heavy metal toxicity."
Those on boron showed greater manual dexterity, eye-hand coordination,  attention,  perception, encoding and short-term memory as well as long-term memory. Medline Plus shows boron increases testosterone levels naturally.
Other reports show boron potentially builds bone strength and reduces arthritis.
Acu-Cell Nutrition says, "Boron (B) has not been officially designated to be essential to human health at this time, however boron is an essential macronutrient for higher plant forms, and there are some indications that it could be classified as essential for humans."
One trial showed use of boron increased calcium and magnesium retention, but reduced manganese levels. Manganese is a c0-factor for calcium uptake. This could be beneficial for those with congested liver disease which leaves a person with high manganese levels that subsequently deplete magnesium and calcium levels.
Boron is commonly used as a yeast eliminator. Medline Plus says women use boron inserted vaginally for yeast infections saying, "Some research shows that boric acid, used inside the vagina, can successfully treat yeast infections (candidiasis), including infections that do not seem to resolve with other treatments. However, the quality of this research is in question."
Research regarding use of boron or boric acid is still in the early stages. Reports generally show statements like boron is likely safe. Or it is likely unsafe such as in using large amounts of boric acid powder for diaper rash or yeast. Boron does show potential stress on the kidney as they have to work very hard to process the Boron.
Boron shows to potentially effect hormone levels, increasing testosterone as well as estrogen. This could prove concerning in the use of baby powders for diaper rash.
The Journal of Trace Elements in Medicine and Biology says, "Boron is associated with pectin it is essential for vascular plants as a component of cell walls and is involved in membrane transport. However, a high boron concentration in the soils is toxic to plants and some boronated derivatives are used as herbicides."
They go on to say, "Boron may be involved in cerebral function via its effects on the transport across membranes. It affects the synthesis of the extracellular matrix and is beneficial in wound healing."
Rex Newnham, Ph.D., D.O., N.D.  is a teacher of soil science, chemistry and agricultural botany realized his arthritis was the result of soil deficiency, specifically in boron.
The FDA says low intake of boron is 0.25 mg per day while high intake is 3.25 mg per day. They recommend, "For vaginal infections: 600 mg of boric acid powder once or twice a day. For prevention of recurring Candida (yeast) infections: 600 mg twice weekly."
Newnham says, "I looked into the effect of boron and 45–60 grams was a dangerous dose. It has about the same toxicity as sodium chloride. So I took less than one thousandth of this dangerous dose, namely 30 mg of sodium tetraborate. In three weeks all pain, swelling and stiffness had gone. I was cured with no side effects.." He has since become an avid promoter of boron supplementation in it's natural form Sodium Tetraborate, specifically promoting the remedy to those with arthritis. They report the same results he found.
Sodium Tetraborate is easily found in the grocery store in a box labeled Borax. Sodium Tetraborate is used as a laundry detergent booster, cleaner, pesticide as, "Borax and other borates clean and bleach by converting some water molecules to hydrogen peroxide (H2O2)," chemistry says.
Newnham says, "The U.S. Human Nutrition Research Center in North Dakota' has shown that boron works through the parathyroid, and this is the gland that controls mineralization of bones. Boron also helps to restore the natural hormones to elderly women who were suffering with osteoporosis. This natural hormone is much better than the hormone replacement therapy. [HRT] that is so often recommended by doctors. The HRT too often leads to breast cancer, but not the natural hormone. Patients who have used boron for arthritis just don't seem to develop osteoporosis."
The NIH listed the finding reported in Environmental Health Perspectives.
Ithyroid says, "Boron is essential for copper metabolism and therefore quite probably for the correction of hyperthyroidism and possibly hypothyroidism."
The Journal of Trace Elements in Medicine and Biology says, "Acute supplementation with 11.6 mg of boron resulted in a significant increase in plasma boron concentration. Given such a fast bioavailability, the objective was to determine whether acute (hourly or daily), and weekly supplementation could have any significant biological effects on the steroid hormones and further on some inflammatory biomarkers."
Acu-Cell Nutrition says, "Toxicity is somewhat dependent on an individual's kidney functions and may cause boron accumulation in kidneys, lungs, bone, liver, heart, brain, fatty tissue, parathyroid and reproductive glands."
Foods high in boron are apples, pears, grapes, non-citrus fruit, legumes, nuts, wine, vegetables and avocado.
If you are looking to improve your health is it always wise to seek information from your qualified Medical Professional. This post is not that.
*Nourishing Plot is written by Becky Plotner, ND, traditional naturopath, CGP, D.PSc. who sees clients in Rossville, Georgia. She is a Board Certified Naturopathic Doctor, through The American Naturopathic Medical Association and works as a Certified GAPS Practitioner who sees clients in her office, Skype and phone. She has been published in Wise Traditions, spoken at two Weston A. Price Conferences, Certified GAPS Practitioner Trainings, has been on many radio shows, television shows and writes for Nourishing Plot. She serves on the GAPS Board of Directors and has recently been named "The GAPS Expert" by Dr. Natasha and will serve teaching other Certified GAPS Practitioners proper use of the GAPS protocol. Since her son was delivered from the effects of autism (Asperger's syndrome), ADHD, bipolar disorder/manic depression, hypoglycemia and dyslexia, through food, she continued her education specializing in Leaky Gut and parasitology through Duke University, finishing with distinction. She is a Chapter Leader for The Weston A. Price Foundation. [email protected]
"GAPS™ and Gut and Psychology Syndrome™ are the trademark and copyright of Dr. Natasha Campbell-McBride. The right of Dr. Natasha Campbell-McBride to be identified as the author of this work has been asserted by her in accordance with the Copyright, Patent and Designs Act 1988.
Editor's Note: The links for these studies have been included but as you can see the information has been deliberately removed. This is a perfect example of the intentional censorship that is happening. Borax is becoming a valuable health detox for clearing the body of nanotechnology. Nanotechnology seems to have been found in the vaccines, PCR test swabs and masks and many believe that this technology is being used to create a "hive mind" mentality in which humans will be easier to control. The forces behind the official narrative do not want readers to empower themselves and heal their own bodies.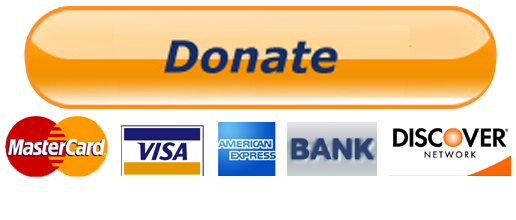 Your Tax Free Donations Are Appreciated and Help Fund our Volunteer Website and Orphanage
Disclaimer: We at Prepare for Change (PFC) bring you information that is not offered by the mainstream news, and therefore may seem controversial. The opinions, views, statements, and/or information we present are not necessarily promoted, endorsed, espoused, or agreed to by Prepare for Change, its leadership Council, members, those who work with PFC, or those who read its content. However, they are hopefully provocative. Please use discernment! Use logical thinking, your own intuition and your own connection with Source, Spirit and Natural Laws to help you determine what is true and what is not. By sharing information and seeding dialogue, it is our goal to raise consciousness and awareness of higher truths to free us from enslavement of the matrix in this material realm.