From https://investorshub.advfn.com/boards/read_msg.aspx?message_id=170819031
Remember when media sources began circulating a letter allegedly signed by 51 intelligence officials, both current and retired, allegedly from both parties, who called the Hunter Biden laptop a sophisticated Russia disinformation campaign?
They knowingly lied.
Remember when the media ridiculed Trump for not trusting our intelligence agencies?
https://www.scmp.com/news/world/united-states-canada/article/3042262/why-doesnt-trump-trust-his-own-intelligence
Here Are the 51 Senior Intelligence Officials Who LIED About The Hunter Biden Laptop From Hell:
https://welovetrump.com/2022/03/19/here-are-the-51-senior-intelligence-officials-who-lied-about-the-hunter-biden-laptop-from-hell/
"A consortium of four private groups worked with the departments of Homeland Security (DHS) and State to censor massive numbers of social media posts they considered misinformation during the 2020 election, and its members then got rewarded with millions of federal dollars from the Biden administration afterwards…"
https://justthenews.com/government/federal-agencies/biden-administration-rewarded-private-entities-got-2020-election
"The CIA was among a number of security state agencies, including the State Department and the Pentagon, involved in censorship at Twitter, according to the ninth tranche of Twitter Files released by Elon Musk, via journalist Matt Taibbi."
https://newspunch.com/elon-musk-admits-every-conspiracy-theory-about-twitter-turned-out-to-be-true/
The FBI used taxpayer money to censor ppl's first amendment rights.
"So Twitter wasn't just a "subsidiary" of the FBI, as the Twitter Files Part 6 revealed. It was a handsomely paid subsidiary, which might explain why it acted so quickly to crush the Hunter Biden laptop story at the FBI's behest."
https://thenewamerican.com/fbi-paid-twitter-3-4m-for-censorship-operation-bureau-alumni-packed-payroll/
"So the FBI preemptively warned Facebook off Hunter Biden laptop reporting," tweeted Sen. Josh Hawley, R-Mo., adding: "This same agency effectively laundered Russian [disinformation] in the 2016 election in the form of Steele dossier. And later lied to a court to get wiretaps."
https://www.dailysignal.com/2022/08/25/facebook-suppressed-hunter-biden-laptop-story-after-fbi-warning/
https://nypost.com/2022/08/28/fbi-put-the-hunter-biden-story-right-in-facebooks-lap/
"The FBI did not merely engage in "correspondence" with Twitter to protect the company and its "customers." Instead, it effectively hired Twitter to suppress the free expression of some of its users, as well as news stories deemed unhelpful to the Biden campaign and administration—to the degree that the bureau's requests sometimes even exceeded those of Twitter's own left-wing censors."
https://amgreatness.com/2022/12/25/what-will-the-fbi-not-do/
"Meta confirmed a US military-linked propaganda campaign was taking place on Facebook."
"According to the most recent adversarial threat report released this week by the company, Facebook's parent firm Meta has admitted the discovery of multiple clusters of fake identities and pages thought to be connected to people "associated with the US military."
https://greatgameindia.com/meta-military-propaganda/
"Twitter was directly involved in tilting an election. Everyone could see it, but because they were desperate for Donald Trump to lose and Joe Biden to win, that the media barely made a peep. Even after Hunter Biden's former business partner gave a public press conference backing up exactly what The Post had reported."
https://nypost.com/2022/12/02/twitter-invented-a-reason-to-help-joe-biden-win-in-2020/
"Twitter took down The Gateway Pundit's page following this reporting and tracking by the federal government."
https://www.thegatewaypundit.com/2022/10/gateway-pundit-given-99-92-conservative-score-secret-govt-enemies-list-apologize-imperfections-will-work-harder-gain-trump/
Biden foreign business dealings
"The word is now out.  The Democrats sent tens of billions to Ukraine and then laundered this money back to Democrat pockets and funds in the US.  Now the company is bankrupt and the funds are nowhere to be found."
https://www.thegatewaypundit.com/2022/11/bahamas-police-bahamas-securities-commission-looking-ftx-activities-wrongdoing-will-find-10-big-guy-joe-biden/
"In our role as FBI employees we sometimes make unpopular decisions, but the public should be able to examine our work and not have to question our motives." Bowdich concluded that Strzok had inflicted an "extremely damaging impact to the [FBI], which will take years to overcome."
https://www.washingtonexaminer.com/opinion/trump-fired-peter-strzok-now-biden-is-defending-that-decision
"Strzok's bias and violation of FBI rules led to career Justice Department investigators referring his case to prosecutors and ultimately led to his firing from the FBI. His emails showed intense bias against Donald Trump and highly concerning statements about having an "insurance policy" in place if Trump were to win the election."
https://jonathanturley.org/2022/08/21/strzok-out-how-a-fired-fbi-official-is-making-the-case-against-himself/
Of course Biden also knowingly lied about Ukraine and the laptop.
Michael Steele's comments on the laptop have not aged well…
"An FBI agent's testimony in a freedom of speech case confirms that the bureau ran an operation during the 2020 election that requested social media companies remove content as disinformation, suggesting the government's requests succeeded about half of the time and were conducted with a "headquarter stamp of approval."
https://justthenews.com/accountability/cancel-culture/fbi-agents-testimony-implicates-headquarters-brass-social-media
Elon Musk says it is "necessary" to publicise all internal discussions surrounding Twitter's decision to censor the New York Post's original Hunter Biden laptop story ahead of the 2020 election.
Section 242 of Title 18 makes it a crime for a person acting under color of any law to willfully deprive a person of a right or privilege protected by the Constitution or laws of the United States.
The offense is punishable by a range of imprisonment up to a life term, or the death penalty, depending upon the circumstances of the crime, and the resulting injury, if any.
https://www.justice.gov/crt/deprivation-rights-under-color-law
18 U.S. Code § 595 – Interference by administrative employees of Federal, State, or Territorial Governments.
"…any department or agency thereof, uses his official authority for the purpose of interfering with, or affecting, the nomination or the election of any candidate for the office of President…"
https://www.law.cornell.edu/uscode/text/18/595
"Seditious conspiracy is a crime that is committed when two or more persons conspire to forcibly: a. destroy or overthrow the U.S. government; b. create obstacles or prevent the execution of U.S. laws; c. oppose the authority of the U.S. government; or d. unlawfully possess or take property that belong to the nation."
https://definitions.uslegal.com/s/seditious-conspiracy/
When will we be receiving our portion of the seized assets from Twitter and Facebook… ??
Q. What is Asset Forfeiture?
A:  Asset Forfeiture is the process by which the Government confiscates money and/or property that may represent proceeds of a crime or property used or involved in the commission of a crime.
https://www.justice.gov/usao-mdpa/divisions/asset-forfeiture
Overthrowing the legitimate government of the United States by levying irregular warfare in the form of election fraud and / or illegal, tax payer funded, counter intelligence operations against a duly elected President and we the people is:
§2381 Treason
"Whoever, owing allegiance to the United States, levies war against them or adheres to their enemies, giving them aid and comfort within the United States or elsewhere, is guilty of treason and shall suffer death…"
https://www.law.cornell.edu/uscode/text/18/2381
"…the Mockingbird Media is attempting to destroy President Trump in a way NEVER witnessed before in U.S. history.
In point of fact, no POTUS has ever taken the blows that Trump has since the very day he declared his candidacy in June of 2015. He has had to weather a veritable superstorm of slander and libel, defamation and character assassination every single week since that declaration day."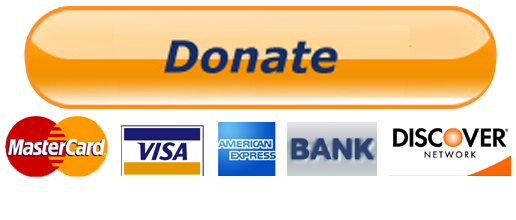 Your Tax Free Donations Are Appreciated and Help Fund our Volunteer Website and Orphanage
Disclaimer: We at Prepare for Change (PFC) bring you information that is not offered by the mainstream news, and therefore may seem controversial. The opinions, views, statements, and/or information we present are not necessarily promoted, endorsed, espoused, or agreed to by Prepare for Change, its leadership Council, members, those who work with PFC, or those who read its content. However, they are hopefully provocative. Please use discernment! Use logical thinking, your own intuition and your own connection with Source, Spirit and Natural Laws to help you determine what is true and what is not. By sharing information and seeding dialogue, it is our goal to raise consciousness and awareness of higher truths to free us from enslavement of the matrix in this material realm.