From The Epoch TImes:
The World Health Organization (WHO) is responding to a string of monkeypox outbreaks, and will be convening an emergency meeting on the virus and its global spread.
In terms of government power, the timing of this outbreak couldn't be better for the WHO—which may soon be granted powers to manage laws on global health outbreaks, and which is oddly well-positioned for a monkeypox outbreak following a recent "germ-games" call, and recent incidents tied to figures who include Microsoft billionaire Bill Gates.
The New York Post declared, "The World Health Organization is reportedly convening an emergency meeting into the alarming spread of monkeypox around the world—including a possible case in the Big Apple." The Telegraph reports that the United Nations health authority will be bringing together "a group of leading experts" in the meeting, which is believed to be focused on how the virus is suddenly spreading so widely. It also allegedly will look into the virus's prevalence among homosexual men and on the "vaccination situation."
The numbers of infections are by no means high. By May 23, the University of Oxford and Harvard Medical School recorded 245 either confirmed or suspected cases in the entire world. Sajid Javid, the UK health secretary, wrote on Twitter: "Most cases are mild …"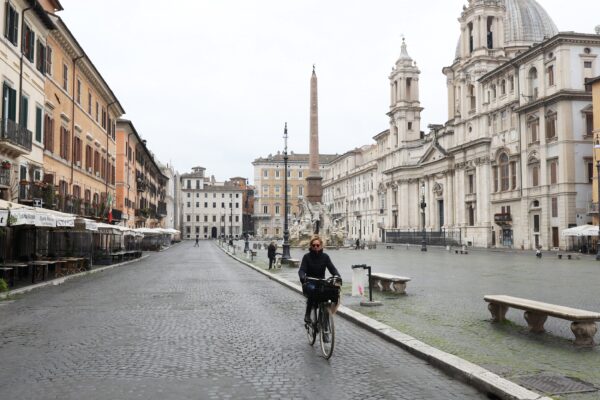 The timing of all of this is important. It gives the WHO a chance to show its worth, since it's in the process of trying to get new and expansive powers—under the banner of governing global health emergencies.
The United Nations is considering various amendments to the WHO at its 75th World Health Assembly in Geneva, that could give its director-general, Tedros Adhanom Ghebreyesus, the unilateral authority to declare a public health emergency with far-reaching powers over the laws of sovereign nations.
Not only would this give Tedros the ability to declare a public health emergency in any nation he wants—using whatever evidence he wants—but it would also allow him to dictate policies that the target country should adopt to respond to the U.N.'s declared emergency. If a country refuses, a proposed amendment could give the WHO the ability to sanction that country.
If you're wondering whether giving such powers to a U.N. agency that couldn't demonstrate its independence from the Chinese Communist Party (CCP) could fly in the face of U.S. law, it seems that President Joe Biden has the answer. Not only is the Biden administration allowing this shift in power to the WHO, but it's also helping advance it.
The United States proposed amendments to the WHO in January, which will be considered at the U.N. meeting in Geneva, The Epoch Times reports. These included an amendment that would allow the WHO to make public declarations on a health crisis without needing to consult with the target country, and without needing to get verification from local officials. The Biden administration's proposals would also give $2.47 billion in funding to the Centers for Disease Control and Prevention (CDC) for things including "enhancements to domestic sentinel surveillance programs," "investments in global genomic surveillance approaches," and other systems.
As The Epoch Times reports, "Respiratory surveillance platforms include video cameras and recorders that alert authorities when members of the public are seen coughing or otherwise acting in a manner that could indicate the presence of an infectious disease or help spread one already present in a population. Such equipment is widely used in China."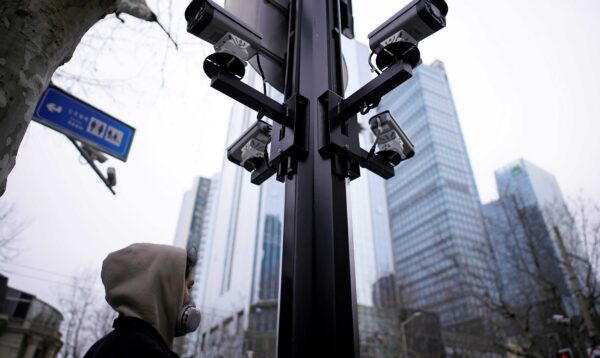 Whether or not monkeypox poses a large threat to public health, it presents a serious threat to public freedom. The virus could act as a Trojan horse, carrying inside it all the justifications to grant the WHO a dictator's dream of global power, and give the CDC a system of surveillance beyond anything Orwell could have conceived.
Under normal circumstances, monkeypox wouldn't be a large viral risk. The CDC states that it can be transmitted human-to-human mainly by respiratory droplets that typically don't travel more than a few feet, and so it notes that "prolonged face-to-face contact is required."
Even Biden is walking back his statements that people should be concerned about monkeypox, and is clarifying that it's not as serious of a threat as COVID-19.
Regardless of its inability to spread widely under normal circumstances, a global discussion on monkeypox vaccines started in 2021 after Gates warned of a smallpox bioterrorist attack as a potential next pandemic. He called on world leaders to hold "germ games" and give the WHO new powers—similar to the ones they may soon receive—under a new WHO "Pandemic Task Force."
Gates also called for pandemic surveillance systems, which seem eerily similar to what the Biden administration submitted in its proposed amendments for the WHO's new powers.
"It'll take probably about $1 billion a year for a pandemic Task Force at the WHO level, which is doing the surveillance and actually doing what I call 'germ games' where you practice." Gates said in 2021, Sky News reported. "You say, OK, what if a bioterrorist brought smallpox to 10 airports? You know, how would the world respond to that?"
Even though the mention of smallpox by Gates was minor, it purportedly was used to justify new discussions on a smallpox vaccine that could also treat monkeypox. Just several days later, on Nov. 8, 2021, Precision Vaccinations reported, "Gates Germ-Game Warning Motivates Smallpox Vaccine Discussions."
The "discussions" in question were about a Jynneos Smallpox and Monkeypox Vaccine—approved in 2019. Precision Vaccinations noted that it's "the only FDA-approved non-replicating smallpox vaccine and the only FDA-approved monkeypox vaccine for non-military use."
Movement within the CDC began a few days earlier, on Nov. 3, 2021. It says that "the CDC's Advisory Committee on Immunization Practices reviewed the two presentations focused on the smallpox vaccine Jynneos."
And then, just several days later, an even stranger occurrence took place—carrying out the idea of a "germ game" similar to what Gates proposed.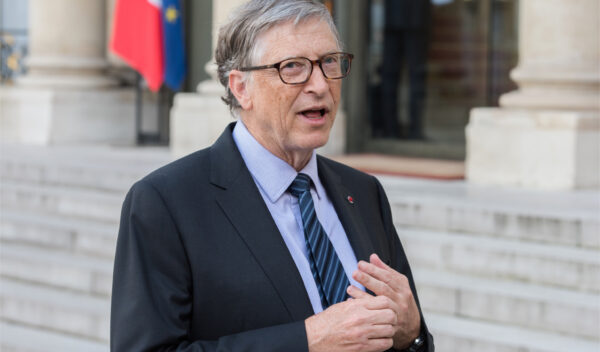 The Nuclear Threat Initiative (NTI) partnered with the Munich Security Conference to imagine a pandemic scenario with monkeypox. Following the hypothetical warning from Gates, the germ game imagined a strain of monkeypox, released through a bioterrorist attack, that had been altered to be resistant to vaccines.
On Nov. 23, 2021, the NTI published its results from the tabletop game, which showed the spread of the virus over the course of 18 months.
"By the end of the exercise, the fictional pandemic resulted in more than 3 billion cases and 270 million fatalities worldwide," it states.
In an incredible act of foresight, the exercise from last year imagined that monkeypox would appear almost exactly when it did: in mid-May this year.
The NTI also published a detailed report on its results. According to a timeline on page 12 of the report, it imagined that in May 2022, the initial outbreak of monkeypox would infect 1,421 people and kill four people. By January 2023, it would spread to 83 countries, infect 70 million, and kill 1.3 million. At that point, it would be discovered that monkeypox had been engineered to be vaccine-resistant, and supply chain challenges would make a response more difficult.
After one year, on May 10, 2023, it was predicted to infect 480 million people and kill 27 million, and it would be revealed that a bioterror attack on a civilian biolab had been the origin. Then, by Dec. 1, 2023, the virus would be estimated to infect 3.2 billion people and kill 271 million.
Of course, the important caveat with their estimates is that the monkeypox strain they imagined was one that had been engineered to be vaccine-resistant. Accurate or not, the exercise gives authorities a predictive scenario to justify "pandemic response" policies. And we've seen this happen before.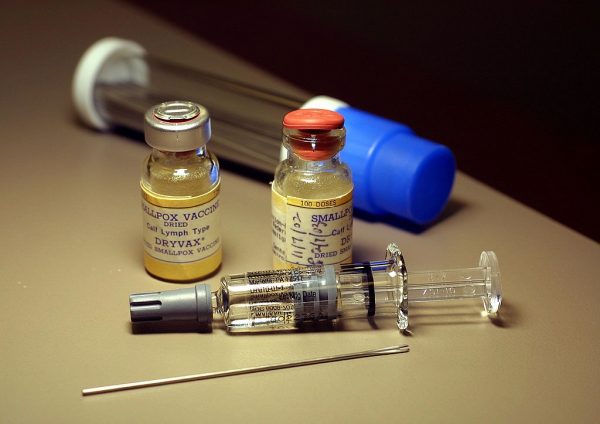 A very similar "germ game" was held just before the outbreak of COVID-19, with many of the same figures involved now making noise about monkeypox and a new "pandemic."
New York Magazine reported in February 2020 that "two months before the coronavirus that causes COVID-19 emerged in central China, a group of public-health experts gathered in New York City for a simulation." It also noted, "The characteristics of the virus currently causing global havoc are remarkably similar to the one proposed in the simulation, dubbed 'Event 201.'"
Partners in the exercise included the World Economic Forum and the Bill & Melinda Gates Foundation.
Similar to the monkeypox "germ game" before the monkeypox outbreak, the coronavirus "germ game" before the coronavirus outbreak made predictions of a mass fatality scenario. It estimated that 65 million people would die.
The Center for Health Security issued a statement on its coronavirus exercise on Jan. 24, 2020. It stated that they weren't predicting that COVID-19 would kill 65 million people, as the simulated virus was different from the CCP virus.
Yet the important thing wasn't the specifics of the "germ game," but instead, how the game and its participants went on to inform government policy.
And now, with monkeypox, we've arrived at a similar impasse. A "germ game" imagined the potential effect of the virus, and produced inflated numbers of deaths and infections by an imaginary version of monkeypox as the model, which was resistant to vaccines. Most importantly, this also coincides with the international community weighing whether the WHO should be granted powers to govern global health emergencies.
Among the trends of COVID-19 is that governments may now be more inclined to use a seasonal virus, already declared as endemic, to justify an indefinite global emergency. Additionally, small outbreaks can also be used to justify deeply authoritarian policies that aren't limited to health care.
The worst example of this is the CCP, which is claiming to use single-digit infections to lock down entire megacities. And remember that under the Trump administration, the WHO was shown to be unable to demonstrate its independence from the CCP.
Health emergency response is also no longer limited to just medicine. The COVID-19 model included mass changes to election systems that undermined the basic integrity of elected government, and widespread censorship under the narrative of fighting "disinformation" and "misinformation." Remember that at the beginning of the pandemic, the WHO and various U.N. agencies declared an "infodemic" that required controls and censorship of public information.
In the backdrop of the monkeypox scare, the world is preparing to hand the keys to the kingdom to the WHO. And with the strange track of "germ games" and overblown numbers by the so-called experts pulling the strings, the groundwork for this public takeover has already been laid.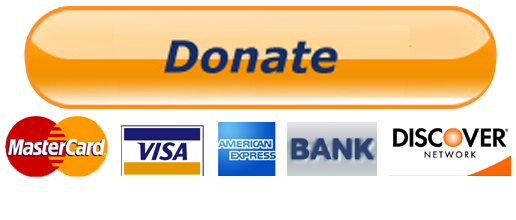 Your Tax Free Donations Are Appreciated and Help Fund our Volunteer Website and Orphanage
Disclaimer: We at Prepare for Change (PFC) bring you information that is not offered by the mainstream news, and therefore may seem controversial. The opinions, views, statements, and/or information we present are not necessarily promoted, endorsed, espoused, or agreed to by Prepare for Change, its leadership Council, members, those who work with PFC, or those who read its content. However, they are hopefully provocative. Please use discernment! Use logical thinking, your own intuition and your own connection with Source, Spirit and Natural Laws to help you determine what is true and what is not. By sharing information and seeding dialogue, it is our goal to raise consciousness and awareness of higher truths to free us from enslavement of the matrix in this material realm.