By Jim Hoft
Joe Biden's 'Build Back Better' is not working as planned, or is it?
Gas prices are at record highs, the economy is in recession, parents are having difficulty finding a baby formula, and the cost of everything is way up.
According to the U.S. Department of Agriculture (USDA), there are currently no nationwide food shortages in the country.
"There are currently no nationwide shortages of food, although in some cases the inventory of certain foods at your grocery store might be temporarily low before stores can restock," the agency said on their website. "Food production and manufacturing are widely dispersed throughout the U.S. and there are currently no wide-spread disruptions reported in the supply chain."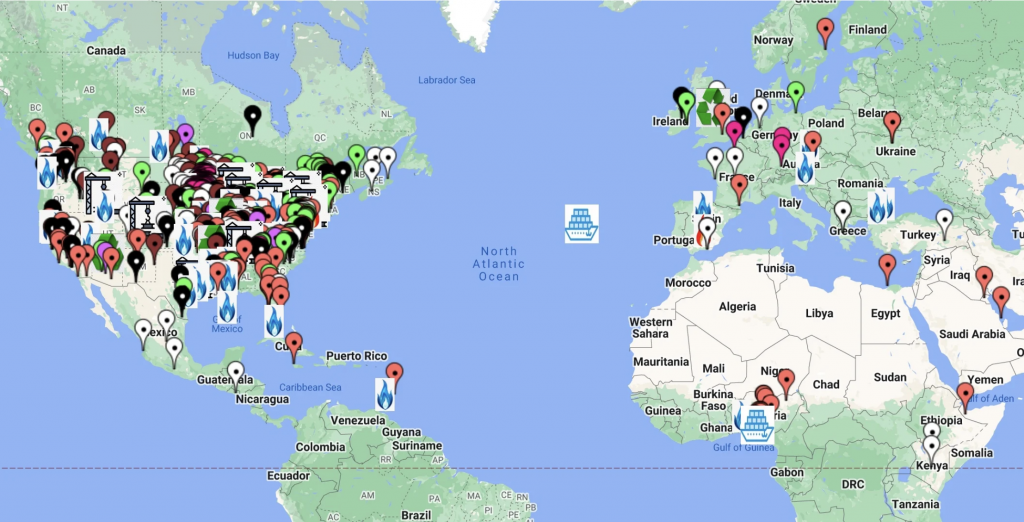 A Gateway Pundit reader sent us an updated list of US-based food manufacturing plants that were damaged from 2021 to 2022 under the Biden administration. These data were first published at Think Americana.
Below is the list of US establishments that have been destroyed, damaged or impacted by "accidental fires," disease, or general causes.
1/11/21 A fire that destroyed 75,000-square-foot processing plant in Fayetteville
4/30/21 A fire ignited inside the Smithfield Foods pork processing plant in Monmouth, IL
7/25/21 Three-alarm fire at Kellogg plant in Memphis, 170 emergency personnel responded to the call
7/30/21 Firefighters on Friday battled a large fire at Tyson's River Valley Ingredients plant in Hanceville, Alabama
8/23/21 Fire crews were called to the Patak Meat Production company on Ewing Road in Austell
9/13/21 A fire at the JBS beef plant in Grand Island, Neb., on Sunday night forced a halt to slaughter and fabrication lines
 10/13/21 A five-alarm fire ripped through the Darigold butter production plant in Caldwell, ID
11/15/21  A woman is in custody following a fire at the Garrard County Food Pantry
11/29/21  A fire broke out around 5:30 p.m. at the Maid-Rite Steak Company meat processing plant
12/13/21 West Side food processing plant in San Antonio left with smoke damage after a fire
1/7/22 Damage to a poultry processing plant on Hamilton's Mountain following an overnight fire
1/13/22 Firefighters worked for 12 hours to put a fire out at the Cargill-Nutrena plant in Lecompte, LA
1/31/22 a fertilizer plant with 600 tons of ammonium nitrate inside caught on fire on Cherry Street in Winston-Salem
2/3/22 A massive fire swept through Wisconsin River Meats in Mauston
2/3/22 At least 130 cows were killed in a fire at Percy Farm in Stowe
2/15/22 Bonanza Meat Company goes up in flames in El Paso, Texas
2/15/22 Nearly a week after the fire destroyed most of the Shearer's Foods plant in Hermiston
2/16/22 A fire had broken at US largest soybean processing and biodiesel plant in Claypool, Indiana
2/18/22 An early morning fire tore through the milk parlor at Bess View Farm
2/19/22 Three people were injured, and one was hospitalized, after an ammonia leak at Lincoln Premium Poultry in Fremont
2/22/22 The Shearer's Foods plant in Hermiston caught fire after a propane boiler exploded
2/28/22 A smoldering pile of sulfur quickly became a raging chemical fire at Nutrien Ag Solutions
2/28/22 A man was hurt after a fire broke out at the Shadow Brook Farm and Dutch Girl Creamery
3/4/22 294,800 chickens destroyed at farm in Stoddard, Missouri
3/4/22 644,000 chickens destroyed at egg farm in Cecil, Maryland
3/8/22 243,900 chickens destroyed at egg farm in New Castle, Delaware
3/10/22 663,400 chickens destroyed at egg farm in Cecil, MD
3/10/22 915,900 chickens destroyed at egg farm in Taylor, IA
3/14/22 The blaze at 244 Meadow Drive was discovered shortly after 5 p.m. by farm owner Wayne Hoover
3/14/22 2,750,700 chickens destroyed at egg farm in Jefferson, Wisconsin
3/16/22 A fire at a Walmart warehouse distribution center in Plainfield, Indiana has cast a large plume of smoke visible throughout Indianapolis.
3/16/22 Nestle Food Plant extensively damaged in fire and new production destroyed Jonesboro, Arkansas
3/17/22 5,347,500 chickens destroyed at egg farm in Buena Vista, Iowa
3/17/22 147,600 chickens destroyed at farm in Kent, Delaware
3/18/22 315,400 chickens destroyed at egg farm in Cecil, Maryland
3/22/22 172,000 Turkeys destroyed on farms in South Dakota
3/22/22 570,000 chickens destroyed at farm in Butler, Nebraska
3/24/22 Fire fighters from numerous towns are battling a major fire at the McCrum potato processing facility in Belfast, Maine.
3/24/22 418,500 chickens destroyed at farm in Butler, Nebraska
3/25/22 250,300 chickens destroyed at egg farm in Franklin, Iowa
3/26/22 311,000 Turkeys destroyed in Minnesota
3/27/22 126,300 Turkeys destroyed in South Dakota
3/28/22 1,460,000 chickens destroyed at egg farm in Guthrie, Iowa
3/29/22 A massive fire burned 40,000 pounds of food meant to feed people in a food desert near Maricopa
3/31/22 A structure fire caused significant damage to a large portion of key fresh onion packing facilities in south Texas
3/31/22 76,400 Turkeys destroyed in Osceola, Iowa
3/31/22 5,011,700 chickens destroyed at egg farm in Osceola, Iowa
4/6/22 281,600 chickens destroyed at farm in Wayne, North Carolina
4/9/22 76,400 Turkeys destroyed in Minnesota
4/9/22 208,900 Turkeys destroyed in Minnesota
4/12/22 89,700 chickens destroyed at farm in Wayne, North Carolina
4/12/22 1,746,900 chickens destroyed at egg farm in Dixon, Nebraska
4/12/22 259,000 chickens destroyed at farm in Minnesota
4/13/22 Fire destroys East Conway Beef & Pork Meat Market in Conway, New Hampshire
4/13/22 Plane crashes into Gem State Processing, Idaho potato and food processing plant
4/13/22 77,000 Turkeys destroyed in Minnesota
4/14/22 Taylor Farms Food Processing plant burns down Salinas, California.
4/14/22 99,600 Turkeys destroyed in Minnesota
4/15/22 1,380,500 chickens destroyed at egg farm in Lancaster, Minnesota
4/19/22 Azure Standard nation's premier independent distributor of organic and healthy food, was destroyed by fire in Dufur, Oregon
4/19/22 339,000 Turkeys destroyed in Minnesota
4/19/22 58,000 chickens destroyed at farm in Montrose, Color
4/20/22 2,000,000 chickens destroyed at egg farm in Minnesota
4/21/22 A small plane crashed in the lot of a General Mills plant in Covington, Georgia
4/22/22 197,000 Turkeys destroyed in Minnesota
4/23/22 200,000 Turkeys destroyed in Minnesota
4/25/22 1,501,200 chickens destroyed at egg farm Cache, Utah
4/26/22 307,400 chickens destroyed at farm Lancaster Pennsylvania
4/27/22 2,118,000 chickens destroyed at farm Knox, Nebraska
4/28/22 Egg-laying facility in Iowa kills 5.3 million chickens, fires 200-plus workers
4/28/22 Allen Harim Foods processing plant killed nearly 2M chickens in Delaware
4/2822 110,700 Turkeys destroyed Barron Wisconsin
4/29/22 5 million honeybees are dead after a flight carrying the pollinator insects from California to Alaska got diverted to Georgia (New)
4/29/22 1,366,200 chickens destroyed at farm Weld Colorado
4/30/22 13,800 chickens destroyed at farm Sequoia Oklahoma
5/3/22 58,000 Turkeys destroyed Barron Wisconsin
5/3/22 118,900 Turkeys destroyed Beadle S Dakota
5/3/22 114,000 ducks destroyed at Duck farm Berks Pennsylvania
5/3/22 118,900 Turkeys destroyed Lyon Minnesota
5/7/22 20,100 Turkeys destroyed Barron Wisconsin
5/10/22 72,300 chickens destroyed at farm Lancaster Pennsylvania
5/10/22 61,000 ducks destroyed at Duck farm Berks Pennsylvania
5/10/22 35,100 Turkeys destroyed Muskegon, Michigan
5/13/22 10,500 Turkeys destroyed Barron Wisconsin
5/14/22 83,400 ducks destroyed at Duck farm Berks Pennsylvania
5/17/22 79,00 chickens destroyed at Duck farm Berks Pennsylvania
5/18/22 7,200 ducks destroyed at Duck farm Berks Pennsylvania
5/19/22 Train carrying limestone derailed Jensen Beach FL
5/21/22 57,000 Turkeys destroyed on farm in Dakota Minnesota
5/23/22 4,000 ducks destroyed at Duck farm Berks Pennsylvania
5/29/22 A Saturday night fire destroyed a poultry building at Forsman Farms in Howard Lake, Minnesota
5/31/22 3,000,000 chickens destroyed by fire at Forsman facility in Stockholm Township, Minnesota
6/2/22 30,000 ducks destroyed at Duck farm Berks Pennsylvania
6/7/22 A fire occurred Tuesday evening at the JBS meat packing plant in Green Bay, Wisconsin
6/8/22 Firefighters from Tangipahoa Fire District 1 respond to a fire at the Purina Feed Mill in Arcola, Louisiana
6/9/22 Irrigation water was canceled in California (the #1 producer of food in the US) and storage water flushed directly out to the delta.
6/12/22 Largest Pork Company in the US Shuts Down California Plant Due to High Costs
6/13/22 Fire Breaks Out at a Food Processing Plant West of Waupaca County in Wisconsin
6/14/22 Over 10,000 head of cattle have reportedly died in the recent Kansas heat wave
6/23/22 George's Inc.: Poultry and Prepared Foods announced it will close one of its food processing plants in Campbell County, Tennessee
8/10/22 A fire completely destroyed a building at Pendleton Flour Mills in Eastern Oregon
8/28/22 A poultry processing plant in Montebello, California was caught on fire
8/30/22 Emergency Declared in Four States After Oil Refinery Fire in Indiana Feared to Disrupt the Supply of Gasoline, Diesel, and Jet Fuel
Another reader of Gateway Pundit who wanted to stay anonymous has been doing extensive research regarding what is going on with the food supply.
"I have created an interactive map that will let you click on (or hover over) an icon and it will provide all of the details of what happened at that location, including a link to the article," she said.
Below is the excerpt of the email she sent to Gateway Pundit:
If I had any doubts about this being on purpose, that is completely gone at this point. It's almost terrifying seeing what is going on and the majority of people have no idea. Every day something else happens to add to this list. Things are happening so quickly now, that it is mind boggling. Big Tech is covering most of these up or burying them so far down the feed that most people never see them. I have investigative skills that I have used my entire career so I know how to get around all of that or I would never have found what I have.

I had not heard of anyone looking up actual grocery store fires so that is what started me down this path. Once I saw how bad it was and the patterns that are happening it was clear what they are doing, and I am now convinced they are getting people to help with this just like they did with the election. I realize that not all of these are on purpose but once you see how big this is, it cannot be denied that something evil is going on and we are about to have our legs kicked out from under us…

I wanted to see if you could send out an update for the map? When you first posted my map, there were so many people going to it that they told me it was going to cost several thousand dollars for a certain amount of views. I told them I didn't have money like that so I would make it private for myself only or try to find another company. Apparently word got around so fast from your article that people bombarded the map company and wanted it back up. They contacted me and told me they decided to leave it up so they could get some good publicity because at that point I think it had almost 200,000 (from people around the world!) views within a week or two.
Since then, I have learned that people can participate in the map and help me add things that I may not be able to find, that are being hidden on purpose, or that need to be corrected. I have made it to where anyone can add information for me but it won't show up until I review and confirm if it is true. I am trying to play catch up but I'm still behind on the map right now so this would be wonderful if people knew they could help! I honestly believe that it is all of our responsibility to try and warn people so they can prepare for what is coming. It's scary and heartbreaking but I know that God has His hand in this… I also know that people like you and I were born for "Such A Time As This" or God wouldn't have given us the skills and tools that we have to help get the word out!
Below is the list of around 750 entries of FOOD/MEAT/GROCERY/ANIMALS/FARMS/AUTO/RX-MEDS/BUILDING/CHEMICALS/FUEL/WATER/ENERGY – DESTROYED/DAMAGED – 2021 & 2022 around the world.
PLEASE HELP US keep the map updated FOUND HERE with information that they may be censoring, something that is not on it yet, or if a correction needs to be made. If you see/hear about ANY Fire/Explosion/Destruction, etc (That is not already on the map) PLEASE go and ADD it. Click the (+) symbol at the top to add more incidents or click the three lines in mobile phone to add.
TIME FRAME:       01/01/2021 – CURRENT
REASONS:           Fire/Explosion, Disease, Permanently Closing, Vandalism, Wreck, Hacked & Government Ordered
WHAT/WHERE:    Grocery Stores, ANY Plant/Facility/Warehouse, Farms, Energy, Oil Fuel/Petroleum, Water, Green House, Cargo Ships, Trains, Diesel's, etc
PROOF:                Attached to each pin on the map has Name, Location, Date, Reason & a Link to each article/video/news story (this is so they cannot explain it away)
TRENDS:             Most buildings are either damaged or completely destroyed by fires or explosions, in the middle of the night & have no reason regarding what started the fire.
Please see below for the list of colors/icons and what each one represents. I have not entered the Greenhouses, chemical plants, or food recalls yet but I'm working on it.  Once you receive this link, you will be able to see everything else that I will be adding to it as soon as I get it on the map.
BLACK – PLANT
BROWN – GRAIN/SILOS
FUSCIA – HACKED – Any company that produces food/gas/electricity/water that is hacked
GREEN – FARMS/ANIMALS
PURPLE – FOOD PANTRY
RED – GROCERY STORE
WHITE – DESTROYED/EUTHANIZED/BANNED (Any food that is destroyed and/or banned OR when animals are euthanized due to disease)
FLAME – FUEL/ELECTRICITY/WATER/FERTILIZER
GREEN RECYCLE – RECYCLE PLANTS
(Use desktop computer/laptop for better experience)
SOURCE: Gateway Pundit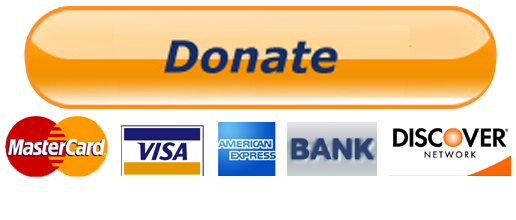 Your Tax Free Donations Are Appreciated and Help Fund our Volunteer Website and Orphanage
Disclaimer: We at Prepare for Change (PFC) bring you information that is not offered by the mainstream news, and therefore may seem controversial. The opinions, views, statements, and/or information we present are not necessarily promoted, endorsed, espoused, or agreed to by Prepare for Change, its leadership Council, members, those who work with PFC, or those who read its content. However, they are hopefully provocative. Please use discernment! Use logical thinking, your own intuition and your own connection with Source, Spirit and Natural Laws to help you determine what is true and what is not. By sharing information and seeding dialogue, it is our goal to raise consciousness and awareness of higher truths to free us from enslavement of the matrix in this material realm.