By Joe Wang and Jennifer Margulis,
In June 2022, the prestigious science journal Food and Chemical Toxicology (FCT) published a paper by Seneff et. al. The paper, "Innate immune suppression by SARS-CoV-2 mRNA vaccinations: The role of G-quadruplexes, exosomes, and MicroRNAs," submitted that the COVID-19 mRNA vaccines impair a critical part of the immune system and in doing so may have "diverse adverse consequences to human health."
Editor-in-Chief Ousted
About a month after the paper was published, the journal's editor-in-chief (EiC), Dr. José Luis Domingo, began receiving angry emails demanding the retraction of the paper. These included messages that insisted he retracts the paper, asserting that publishing the paper "would lead to the death of millions of people," and asking him how he could sleep at night.
Domingo then invited some of the paper's most vehement detractors to write a letter to the editor (LTE) as a scientific rebuttal to the published paper. However, the LTE they submitted was reviewed by independent experts and found not to meet the journal's high standard of excellence. So the journal was forced to reject it, according to Domingo.
For his decision to publish the Seneff et al. paper, not to retract the paper under pressure, and the refusal to publish the rebuttal LTE in spite of "kind suggestions" from his publisher, Domingo became a target of a debate on COVID-19 vaccine safety and scientific integrity. An overwhelming number of responses poured in from his colleagues, publishing supervisors, fellow editors of journals owned by the same publishing company (Elsevier), as well as the general public.
In October, 2022, Domingo resigned from his position as editor-in-chief in order to "maintain his scientific independence and integrity."
Jagna Mirska-Gent, a senior publisher at Elsevier, wrote to The Epoch Times "that Dr. Domingo's resignation, which was his own, independent decision, came to me as a complete surprise."
She continued, "Dr. Domingo's resignation and departure from the journal is entirely unrelated to the paper by Seneff et. al. he accepted, as one of the most important principles we go by as scientific publishers are that our editors enjoy full editorial independence, and editorial decision making [sic] freedom."
Domingo's Resignation Related to the Seneff et. al. Paper
Contrary to Jagna's confirmation that Domingo's resignation was "entirely unrelated to the paper by Seneff et. al.," however, three top-level editors-in-chief from other Elsevier journals sent an email obtained by The Epoch Times to a large number of scientists asserting that the Seneff paper: "while seemingly having a more mechanistic approach, is, unfortunately, replete with falsehoods and misleading statements about COVID mRNA vaccines."
Their email continued: "As could be expected, the publication of this review in FCT has generated an important number of adverse comments from readers in the scientific community. However, as Editor-in-Chief, Dr. Domingo, unfortunately, refused to acknowledge or consider publishing commentaries or letters to the editor about this publication in FCT, which in essence runs counter to the broader scientific debate we as EiCs of toxicology journals embrace. With this refusal, Dr. Domingo in fact impeded an open scientific discussion about strongly debated therapies and possible side effects of vaccines against COVID-19 …"
In other words, according to these Elsevier editors-in-chief, Domingo allowed the publication of "falsehoods and misleading statements about COVID mRNA vaccines" and "refused to acknowledge or consider publishing commentaries or letters to the editor about this publication in FCT." Their email made it sound like he, therefore, had to resign because he was not allowing open and honest scientific debate.
It seems that the publisher lied when she told us that his resignation was "entirely unrelated" to a highly technical scientific paper explaining how mRNA vaccines may impair immune function.
But what about the statements by the three editors-in-chief? Were they lying too?
Misleading Statements By Editors-in-Chief
As we later found out, the EiCs' description of what happened after the publication of the Seneff paper was not accurate either. Domingo did not "refuse to acknowledge or consider publishing commentaries or letters to the editor about this publication in FCT."
Instead, he engaged with his detractors and invited them to write LTEs to scientifically rebut the Seneff paper. The problem was that the letter they submitted was so "scientifically poor," that it was rejected twice, the last time by three reviewers.
That's how peer review works. Outside experts evaluate any given submission based on its scientific merits. If the independent peer-reviewers recommend against publication, the paper is usually rejected.
On Oct. 26, nine authors of the FCT-rejected LTE published an article in Stem Cell Reviews and Reports (SCRR), a journal owned by the German-British Springer Nature Group. The paper, "Scientific Integrity Requires Publishing Rebuttals and Retracting Problematic Papers," referenced the letter to the editor that was rejected by FCT, and we were able to read exactly what was rejected.
I (Joe Wang) have a Ph.D. in Molecular Genetics. I worked at Sanofi Pasteur for more than 10 years on vaccine research, including developing a vaccine for SARS-CoV-1 in 2003.
After reading the Seneff paper and the rejected rebuttal, I have to agree with the reviewers and with Domingo that the rebuttal was, indeed, scientifically poor, and the rejection was the right decision. In fact, it would have been an embarrassment to the journal to have published it.
It is hard to evaluate the credentials of all the nine authors of the SCRR article, as not all of them revealed their professional affiliations. It is, however, without a doubt that the three EiCs who wrote the email criticizing Domingo and deriding his decision to publish the Seneff paper are top scientists with the highest reputations in their own fields of toxicology.
So why did they throw their colleague under the bus and criticize the paper he published without citing their scientific reasons for finding it lacking? Were they under any pressure? Or, as smart as they are, are they themselves confused?
Accepted Narratives vs. Facts
By now, we all know what the accepted narratives about COVID-19 are by the health authorities. This COVID-19 playbook reads as follows:
1) Vaccines (including the mRNA jabs) are safe and effective against COVID-19;
2) Claims that drugs such as hydroxychloroquine and ivermectin are effective against COVID-19 are false and harmful;
3) Anyone who expresses any concerns about COVID-19 vaccine safety is "anti-vaccine" as well as "anti-science," so much so that the words "I believe science" is basically synonymous with "I believe that the vaccines recommended by the government are necessary, safe, and effective."
There was a fourth talking point circulated by health authorities, about SARS-CoV-2's origin, that it certainly was from wildlife and could not be from a lab. This narrative, which was not to be challenged in 2020 and 2021, has now quietly disappeared, in part thanks to an outstanding investigative report by Katherine Eban published in Vanity Fair on March 2022. Even the WHO had stated that "all of the hypotheses" (including the lab leak) are still in [WHO's investigation]."
The disappearance of this fourth narrative is very telling. As any scientist will tell you, facts and truth are stubborn. They are sometimes slow in coming, but they do emerge eventually.
It has been almost three years since SARS-CoV-2 emerged in Wuhan, China. The natural origin of the virus is yet to be discovered. Meanwhile, substantial evidence has pointed to the Wuhan Institute of Virology as the source of the virus. The official "accepted" narrative had to shift in light of all the facts, many of which are just now coming to light.
But what about the safety and effectiveness of the mRNA jabs? This, after all, was the center of debate in the ousting of Domingo.
Well, the Seneff paper, which was very well written and recommended as scientifically sound by five independent experts, may just serve as one of the forces to challenge the officially accepted safe and effective narrative.
Another force, a newly released documentary titled "Safe and Effective: A Second Opinion" provided real-life stories about injuries caused by the jabs.
Many other scientists have also started to challenge the official narratives.
The CCP Connection
I grew up in communist China and had real-life experience with scientific research under the Chinese Communist Party (CCP). In communist China, scientists may enjoy scientific independence and freedom, when and only when the CCP does not have an official narrative on the subject in question.
As I have written in several opinion pieces, however, when the CCP realizes that certain scientific studies can be used to serve political purposes, all "scientific" research and publications then have to follow the official CCP narrative to advance CCP's political agenda.
For example, Dr. Wenhong Zhang, the head of Shanghai's COVID Control Experts Committee said publicly on March 24, "We cannot have the mindset of killing the virus at all costs. We must secure a normal life for our citizens, while at the same time controlling the spread of the virus." But then when the CCP leader Xi Jinping declared his "Zero COVID" policy. So Zhang wrote an article published in The Lancet on May 6 titled "Shanghai's life-saving efforts against the current omicron wave of the COVID-19 pandemic," praising Xi's draconian lockdown in Shanghai, a complete reverse of his own scientific understanding of the Omicron wave.
No scientist in China stands a chance against the CCP narrative. When there is a conflict between one's profession as a medical scientist and his or her political affiliation with the CCP, the CCP wins every time. In China, every citizen is affiliated with the CCP, with no exception.
The Official Journal of the Chinese Society of Toxicology?
It was with this understanding, that we found it very interesting that the journal FCT now declares on its official website, right under "About the journal," that it is "The Official Journal of the Chinese Society of Toxicology." It is worth mentioning that no other country is named, not Holland where the publishing company is located, nor Spain—where the journal's editor-in-chief resides.
One may argue that there is nothing wrong with China, and the Chinese Society of Toxicology (CST) is not the CCP. Well, my personal experience is that CST may not be "officially" under CCP control, but the CCP definitely has the power to direct the CST in every aspect of its business.
It is also interesting that while FCT, an Elsevier publication, when Domingo was still at its helm, rejected the rebuttal LTE, the nine authors were able to publish their opinion on SCRR, a journal owned by Elsevier's competitor, The Springer Nature Group. The Springer Nature Group also owns other top medical journals, such as The Lancet and Nature Medicine.
It was The Lancet that published the letter by EcoHealth's Peter Daszak and friends on February 18, 2020, when most of us were still puzzled by the new SARS-CoV-2, declaring that "they overwhelmingly conclude that this coronavirus originated in wildlife," setting the official narrative about the origin of SARS-CoV-2 in stone, and labeling anyone challenging the narrative as racist.
It was also The Lancet that published Zhang's ridiculous article in May about the "life-saving" nature of the Shanghai lockdowns.
It was Nature Medicine that published "The proximal origin of SARS-CoV-2" which reinforced the official narrative laid out in Daszak's Lancet letter on the origin of SARS-CoV-2.
Based on these examples, it seems that Zhang is not the only one under CCP control, as Zhang would not have been able to publish that ridiculous article without help from The Lancet. The publication of all these narrative-driven "scientific" articles, along with the ousting of FCT's Domingo, and the publishing of a scientifically shoddy and overtly political rebuttal in Springer's SCRR, make us wonder if CCP's influence is at work.
As I've written before, the CCP is a master of Subjective Science, and it seems that Subjective Science is what we have been experiencing in the "free world" during COVID-19.
Subjective Science caused the loss of millions of lives in China, including my sister, Zhen's. Behind-the-scenes shenanigans have no place in science. Political agendas don't either. Insisting on safe vaccines is not being "anti" anything. We must stop all this nonsense in the free world and return to objective, fact-based science.
Source: https://www.theepochtimes.com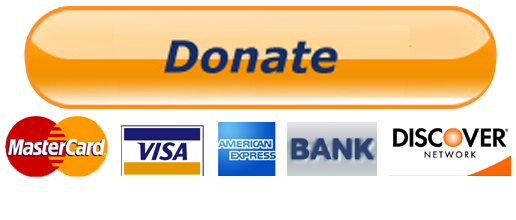 Your Tax Free Donations Are Appreciated and Help Fund our Volunteer Website and Orphanage
Disclaimer: We at Prepare for Change (PFC) bring you information that is not offered by the mainstream news, and therefore may seem controversial. The opinions, views, statements, and/or information we present are not necessarily promoted, endorsed, espoused, or agreed to by Prepare for Change, its leadership Council, members, those who work with PFC, or those who read its content. However, they are hopefully provocative. Please use discernment! Use logical thinking, your own intuition and your own connection with Source, Spirit and Natural Laws to help you determine what is true and what is not. By sharing information and seeding dialogue, it is our goal to raise consciousness and awareness of higher truths to free us from enslavement of the matrix in this material realm.