Maureen Clare Murphy,
We need burning villages': Coalition lawmaker backs unprecedented settler rampage | The Times of Israel.
A spike in fatalities, increased settler attacks against Palestinian communities, moves to further restrict the political rights of Palestinians on both sides of the Green Line, a revival of the assassination of Palestinian faction leaders: five months into its existence, Benjamin Netanyahu's coalition government, however fragile and fractious, is delivering on its hard-line agenda.
None of these policies are new, of course. But with Israel's most openly extremist government yet, and third states providing for an environment of near total impunity, the situation on the ground for Palestinians has become ever more dangerous.
This week, the Israeli government passed a budget that, in the words of Al Jazeera, "solidifies the ruling coalition's religious, pro-settlement agenda" for the next two years.
After weeks of negotiations, the budget was passed after a promise of $68 million was made to Itamar Ben-Gvir's extreme-right Jewish Power party for settlements in the Naqab and Galilee regions – areas in Israel populated by Palestinians.
As the Associated Press reports, the budget also allocates "nearly $4 billion in discretionary funds, much of it for ultra-Orthodox and pro-settler parties."
This will allow "hard-line pro-settler parties to promote pet projects through the ministries they control."
It emboldens figures like Bezalel Smotrich, Israel's finance minister, who has ordered the government to prepare for the doubling of the number of settlers in the West Bank, presenting his plans as a "core mission" for the present government.
Settlers set fire to village
On Thursday, settlers in the northern West Bank began leveling land ahead of construction in Homesh, an outpost near the northern West Bank city of Nablus built on privately owned land belonging to Palestinians in Burqa village.
[1] Within hours of witnessing dozens of settlers escorted by soldiers igniting homes in the Palestinian village of Burqa, we now witness the commencement of substantial infrastructural endeavors aiming to solidify the presence of the nearby illegal Homesh outpost. pic.twitter.com/UbyAdNWN7x

— Yesh Din English (@Yesh_Din) May 25, 2023
The land leveling commenced one day after settlers accompanied by soldiers invaded Burqa, burning several homes. The Israeli anti-settlement group Peace Now said on Thursday that the groundwork "is the direct result of the pogrom that took place yesterday … yet again, a clear example of a criminal government serving the settlers."
Illegal Israeli settlers launched a pogrom in the village of Burqa, Nablus yesterday. Similar to what they did in Huwara last February, the settlers brutally assaulted Palestinians and torched their lands. pic.twitter.com/ZgdTLJ7m5v

— Stop The Wall (@stopthewall) May 25, 2023
[1] Following a diplomatic visit expressing solidarity with the residents of Burqa earlier today, tens of settlers – accompanied by soldiers – have invaded the village, burning a number of homes. Several Palestinians already reported injured from live fire. pic.twitter.com/XTJ5KKC2Tv

— Yesh Din English (@Yesh_Din) May 24, 2023
Earlier on Wednesday, diplomats visited Burqa to "learn about the injustice and danger the villagers face at the hands of violent settlers from Homesh," according to Yesh Din, an Israeli human rights group. The attack on Burqa following the diplomats' visit was seen as a reprisal by Homesh settlers who have enacted violence against nearby Palestinian communities for years.
1/2EU 🇪🇺 and like-minded visited the Palestinian town of Sebastia and its ancient archeological site. Interlocutors, including the mayor, briefed on the Palestinian cultural heritage of the site and the village's conservation efforts. pic.twitter.com/Bo5ZHko4tK

— EU and Palestinians (@EUpalestinians) May 24, 2023
Such visits, led by the European Union, have become a ritual in which diplomats stage photo-ops feigning solidarity with Palestinians while their governments continue to offer Israel unconditional support and political cover for its crimes.
As the latest visit to Burqa underscores, these visits do absolutely nothing to protect Palestinians.
Violent friction
Homesh, first built as a military base on land belonging to Palestinians in Burqa in 1978, was evacuated in 2005 as part of then-Prime Minister Ariel Sharon's unilateral withdrawal from Gaza.
As Oren Ziv writes for +972 Magazine, "the Israeli logic behind originally dismantling Homesh … was that it was an isolated community surrounded by Palestinian villages and cities which required more resources than it was strategically worth."
Despite the withdrawal nearly 20 years ago, settlers maintained a presence at the outpost, causing violent friction between Palestinians and Israeli settlers.
Ziv adds that between 2017 and 2021, the Israeli human rights group Yesh Din, which petitioned Israel's high court on behalf of Palestinian residents, "documented 27 settler attacks in the Homesh area, including both physical bodily violence and property damage."
In August 2021, settlers from Homesh abducted and tortured a 15-year-old Palestinian boy, hitting him with their car and tying him to the vehicle before beating him and roping him to a tree in an isolated area, where they "sprayed him with pepper spray, electrocuted him, and then burned him with the car's cigarette lighter," according to +972 Magazine.
Rampaging settlers terrorized Qaryut, a nearby Palestinian village, after a settler was shot and killed in late 2021 while driving away from a religious school that continued to operate in Homesh.
Palestinians in communities near Homesh have also been killed and injured by the Israeli military. In March 2022, Ahmad Hikmat Seif, 23, succumbed to injuries sustained during a protest in solidarity with Palestinian prisoners in Burqa.
Dozens of Palestinians were injured by rubber-coated bullets and tear gas fired by the military in April last year, when thousands of Jews, including several Israeli lawmakers, among them Smotrich, marched to Homesh.
The Tel Aviv daily Haaretz notes that following the killing of the settler in late 2021, Homesh "effectively [became] a fortified army base," with some 80 soldiers guarding 30 settlers.
In March this year, Israel's parliament paved the way to formally recognize Homesh, along with several other outposts, despite opposition by the Biden administration in Washington, which says that a settlement at the site between Nablus and Jenin would prevent a contiguous Palestinian state.
Israel insists that it is moving Homesh from private land to what it says is state land – in other words, land that is de facto annexed in violation of international law. Israeli officials admitted to their US counterparts that the move "was in response to domestic political constraints and to prevent Netanyahu's radical right-wing coalition partners from destabilizing the government," the online publication Axios reported.
Haaretz observes that the supposedly "state-owned plots are not contiguous and surrounded by Palestinian-owned land."
Thus, even if the Homesh religious school "is moved to state-owned land, the Palestinians are not expected to be able to get access to their land" and the relocation "would risk greater friction between the two sides than has been the case so far."
Farmers attacked near Ramallah
Following their ineffectual visit, European diplomats condemned the settler attack on Burqa this week, as well as a similar assault on Palestinian farmers near Ramallah on Friday.
During Friday's attack, a Palestinian man was shot in the head and seriously injured, according to WAFA, the official Palestinian news agency.
Under the protection of Israeli troops, settlers burned several vehicles belonging to farmers as well as 270 bales of hay.
1/2 Appalled by the settlers attacks against Palestinians in Burqa and Al Mughayyer villages, resulting in injuries and destruction of Palestinian homes. UN data shows a trend of increasing and more violent settler attacks against Palestinians in the oPt.

— EU and Palestinians (@EUpalestinians) May 26, 2023
Tow days ago there was a scene in the village of Burqa, and today the same thing is happening here.
Israeli settlers burn crops and vehicles near the villages of turmusayya and Al Mughayyir, north of Ramallah. pic.twitter.com/GPECZPEid5

— Mohammad Hureini (@MohammadHuraini) May 26, 2023
The United Nations meanwhile protested the forced evacuation of the Palestinian herding community of Ein Samiya near Ramallah.
"These families are not leaving by choice; the Israeli authorities have repeatedly demolished homes and other structures they own and have threatened to destroy their only school," Yvonne Helle, the UN's acting humanitarian coordinator for the West Bank and Gaza, said on Thursday.
"At the same time, land available for the grazing of livestock has decreased due to settlement expansion and both children and adults have been subjected to settler violence," Helle added.
"We are witnessing the tragic consequences of long standing Israeli practices and settler violence."
Nearly 30 Palestinian families left the rural village, their home for more than 40 years, "after months of escalating Israeli violence," Basel Adra reported for +972 Magazine.
"Residents say they were compelled to leave after a fierce spate of violence over the previous five days, during which settlers attacked them at night, blocked the roads to the village, and threw stones at the old homes," according to Adra.
"The mental toll of the attacks, especially on the children, was the decisive factor in the residents' choice to destroy the village and move away."
While worsened in recent days, settler harassment and physical violence against Palestinians in Ein Samiya predates the current Israeli government.
"Before this, settlers would come at night, parking their cars at the entrance to the village. They blocked us from getting in or out, and they beat anyone who walked on the road," Hazem Ka'abneh, a resident of Ein Samiya, told +972 Magazine.
Israel denied residents building permits and destroyed homes when villagers would construct them anyways. Palestinians in Ein Samiya were not connected to basic services like water and electricity, unlike Jews living in nearby settlement outposts unauthorized by the Israeli government.
As Francesca Albanese, the UN special rapporteur on human rights in the West Bank and Gaza Strip, stated on Thursday, the West Bank "continues to be vandalized, torched, robbed inch by inch, its people brutalized day after day."
And the arsonists heading the Israeli government are fueling the fire, working in tandem with the settlers to push Palestinians off of their land.
Source: https://electronicintifada.net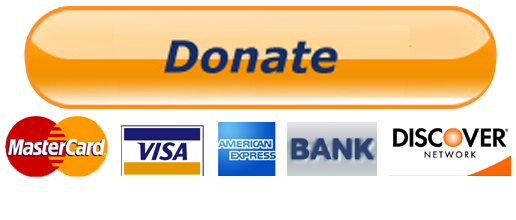 Your Tax Free Donations Are Appreciated and Help Fund our Volunteer Website and Orphanage
Disclaimer: We at Prepare for Change (PFC) bring you information that is not offered by the mainstream news, and therefore may seem controversial. The opinions, views, statements, and/or information we present are not necessarily promoted, endorsed, espoused, or agreed to by Prepare for Change, its leadership Council, members, those who work with PFC, or those who read its content. However, they are hopefully provocative. Please use discernment! Use logical thinking, your own intuition and your own connection with Source, Spirit and Natural Laws to help you determine what is true and what is not. By sharing information and seeding dialogue, it is our goal to raise consciousness and awareness of higher truths to free us from enslavement of the matrix in this material realm.