Whether falling from trees or dying in car crashes, Israeli soldiers seem to be the unluckiest on the planet. But, in this Information Age, it is becoming increasingly challenging for Tel Aviv to conceal its combat-related deaths.
During Israel's five-day war against Palestinian Islamic Jihad (PIJ) in the besieged Gaza Strip in May, there was renewed controversy over Tel Aviv's refusal to acknowledge its human losses in military conflicts with Palestinian resistance forces.
In Operation Revenge of the Free, Palestinian fighters launched over 1,500 missiles, targeting approximately 80 cities and towns. Some of these missiles struck crowded neighborhoods in Ashkelon, Tel Aviv, and Ramla, causing significant destruction.
Although reports circulated about dozens of deaths and injuries, with eyewitnesses describing scenes of utter devastation, the only published image was that of a deceased individual in the Rehovot settlement, located south of Tel Aviv. Following the Egyptian-brokered ceasefire, Israel officially admitted the killing of a Jewish settler and a foreign worker while claiming 74 others were wounded.
Just a month prior to the battle, both Israeli and Palestinian media had reported on Israel's belated admission – after nine years – that four Israeli officers had been killed in a 2014 operation carried out by Al-Qassam Brigades, the military arm of Hamas.
At that time, the Brigades' fighters infiltrated a site near the Sderot settlement in the northern Gaza Strip through a 3-kilometer tunnel. While Israeli occupation forces initially claimed that its soldiers had neutralized all 12 attackers, it did not disclose any casualties among its own ranks.
Revisiting the truth
On 20 April, 2023, Israeli broadcaster Channel 12 disclosed new information on the demise of the four officers: It reported that the Qassam Brigades intended to kidnap the soldiers, which prompted the Israeli army's Gaza Division Command to implement the Hannibal Directive, a controversial Israeli military rule that mandates the killing of its own troops rather than allow them to be taken as captives.
The Israeli channel's revelation reignited a longstanding debate about Tel Aviv's refusal to acknowledge its human losses from Palestinian resistance operations, particularly among its own military personnel. The Israeli security establishment is dead set on promoting the notion to its adversaries that its soldiers do not die in warfare.
One poignant example of this denial is the martyrdom operation carried out by resistance fighter Ahmed Kassir on 11 November, 1982, at the military governor's headquarters in Tyre, southern Lebanon. To date, Israel has not officially acknowledged that the bombing claimed the lives of 141 of its soldiers.
Decades on, Israel continues to falsely attribute the explosion to a gas leak or structural error that led to the building's collapse, "despite convincing evidence that it was, in fact, the first suicide bombing in the region," noted Haaretz just last week.
Another high-profile incident was exposed in an exclusive report by The Cradle in 2021, in which a senior regional security source revealed that a targeted operation carried out in Erbil, Iraq killed two US and Israeli commanders in retaliation for the assassinations of Iranian Quds Force General Qassem Soleimani and Iraq's Deputy Commander of the Hashd al-Shaabi Abu Mahdi al-Muhandes.
However, both the Americans and Israelis claimed the deaths of their respective senior officers were 'non-combat related' – and not in Erbil. Forty-two year old Israeli Colonel Sharon Asman, a combatant who fought in both Gaza and Lebanon and had reportedly assumed command of the Nahal Infantry Brigade only days before his death, is instead, said to have died in Israel after collapsing during a training run.
Tel Aviv's ongoing denial and misinformation regarding its troop losses cannot persist indefinitely. In November 2022, Israel was compelled to reopen the investigation into the Tyre operation. The Jerusalem Post reported that the army and Shin Bet intelligence agency "will be reinvestigating the first Tyre disaster, using new technology," adding that the incident was being reopened "out of respect for the fall [sic] and in the pursuit of the truth."
In 2019, Hezbollah's Secretary General Hassan Nasrallah, unveiled new details about the killing of 12 Israeli soldiers by its Shayetet 13 naval commando unit in a 1997 ambush in the southern Lebanese town of Ansariyeh.
The deceased soldiers' families were furious and demanded that the leaders of the failed Israeli military operation – code-named Willow Song – be held accountable. They vehemently refuted the claims of Israeli authorities that the "disaster" was caused by a technical error in the soldiers' explosive devices.
'Non-combat related'
Despite the vice-like control over information imposed by the Israeli army, occasional slips of the tongue continue to occur, revealing human losses that have long been kept secret. In May 2022, former Minister of Internal Security Omer Bar-Lev disclosed that officer Barak Sharabi from the Sayeret Matkal unit was killed in a security operation in Syria in 1984, contrary to claims by authorities that he had died in a car accident.
In another prior slip, while congratulating Israeli border guards on social media for their success in killing Palestinian fighters in Jenin, Bar Lev sent condolences to the families of Israeli soldiers who had died in the operations. The problem for him was that the Israeli army had only admitted to one battle casualty, that of a Yamam Special Unit commander who they claimed had merely been "injured."
Anwar Saleh, an expert on Israeli affairs, says this Israeli strategy is an old one and applies to all of Tel Aviv's confrontations region-wide. As an example, he points to a 2021 Israeli archive disclosure that revealed the actual death toll from 1991 Iraqi missile strikes on Israel were almost five times the officially stated number.
While during the Gulf War, Israeli authorities announced three deaths from missile strikes, Hebrew media outlet Yedioth Ahronoth revealed in 2021 that, in fact, 14 Israelis had died in the bombings. As a Human Rights Watch (HRW) report on the strikes states:
"The official Israeli statistics should be treated with caution. Israel-based journalists told MEW (Middle East Watch) that the numbers provided by the authorities changed during the course of the war for no discernible reason. Running totals issued by different bodies…were often at variance with one another, and still cannot be fully reconciled."
Saleh attributes Tel Aviv's policy of secrecy to the psychological impact of these death tolls on Israeli society. He tells The Cradle:
"Israel is very sensitive to acknowledging human losses, so it established a highly disciplined media system, completely subject to the army's narrative. The soldiers should get used to hearing the phrase: 'He completed the mission and returned home safely,' in order to maintain the community's confidence in the security establishment."
This behavior has become a subject of ridicule for the West Bank's new armed resistance cells. Statements from groups such as the Lion's Den and the Jenin Brigade confirm the infliction of casualties on Israeli forces, and mock them wholeheartedly:
"And let the enemy [Israel] announce their deaths in road accidents, falling from trees, and adventures in climbing the mountains of Nepal."
Media manipulation
A cursory scan of Israeli media reveals a raft of soldier casualties in "accidents." In 2017, for instance, Israel's Channel 7 reported that six soldiers were killed in various circumstances in the month of June alone.
Those incidents included vehicle overturns, sudden deaths during training, misuse of weapons, and suicides. Similarly, in 2016, ten similar incidents involving soldiers were recorded, most of them occurring in the occupied Syrian Golan Heights.
In 2021, Israeli media reported the killing of intelligence officer Yehuda Cohen by "unidentified gunmen" in Mexico. A few weeks later, other regional media claimed he died in an Iranian attack on a Mossad center in Iraqi Kurdistan, during which several Israeli officers were allegedly killed and injured.
In 2022, Israel's press corps reported that an officer in the national counter-terror Yamam unit, Nikolai Wodubenko, who had participated in operations against resistance fighters in the West Bank, was killed in a car accident in Jerusalem.
During the five-day Revenge of the Free operation and its immediate aftermath – 10-17 May – there was an increase in the number of "accidental" Israeli troop casualties.
These included a car accident near the Givat Zeev settlement resulting in three deaths, a person falling from a balcony in Ashdod, two bodies found in the Bnei Barak and Holon settlements, a motorcyclist killed in a car accident in the Netivot settlement, a plane crash in Upper Galilee causing one death and two injuries, and a gas leak in a restaurant in Beersheba resulting in one death and nine injuries.
According to Ayman al-Rafati, a specialist in Israeli affairs, these incidents bear serious indications that the resistance has inflicted heavy human losses among soldiers and settlers alike. He explains to The Cradle:
"It is no coincidence that with every escalation we witness a rise in the number of victims of such incidents. Israel is drip feeding its human losses, amid tight control. Acknowledging the losses caused by the resistance will raise doubts about the effectiveness of the defense systems on which the security establishment has spent billions of taxpayers' money."
Projecting a false image
For 75 years, Israel has worked to consolidate the powerful image of its army, in the minds of its citizens and opponents, as "a God who can kill whomever He wants without being scratched," Hassan Abdo, a specialist in Israeli affairs, tells The Cradle:
"The human losses announced by the security establishment are usually binding on hundreds of media institutions, and these are allowed to work basically according to this rule. The death toll always comes from one source, and no one questions it."
Abdo attributes this to preserving the image of the invincible Israeli soldier, "who does not fall victim to a weak, primitive opponent." This is "one of the main pillars of the Zionist project based on the tripartite security, immigration, and settlement," he adds.
However, the ability to hide losses has been relatively weak in recent years with the rapid growth of social media. During the 2014 war, dozens of videos spread of the destruction caused by missile strikes in a number of Israeli cities, which led Israeli military analysts to accuse the government and the army of lying about the number of human losses.
With the growing influence of social media coverage and increased external scrutiny, concealing the facts about the extent of these losses becomes increasingly challenging.
Tel Aviv's dubious denials, coupled with the disproportionate number of Palestinian deaths in these conflicts, underscores the inconvenient reality that truth often becomes the first casualty in times of war.
Source: https://new.thecradle.co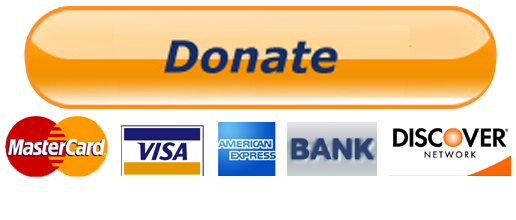 Your Tax Free Donations Are Appreciated and Help Fund our Volunteer Website and Orphanage
Disclaimer: We at Prepare for Change (PFC) bring you information that is not offered by the mainstream news, and therefore may seem controversial. The opinions, views, statements, and/or information we present are not necessarily promoted, endorsed, espoused, or agreed to by Prepare for Change, its leadership Council, members, those who work with PFC, or those who read its content. However, they are hopefully provocative. Please use discernment! Use logical thinking, your own intuition and your own connection with Source, Spirit and Natural Laws to help you determine what is true and what is not. By sharing information and seeding dialogue, it is our goal to raise consciousness and awareness of higher truths to free us from enslavement of the matrix in this material realm.