Dear PFC,
I am going to try and provide some relevant information on a daily or weekly basis. I make no claim to the accurracy of these stories as these have all come from the public domain on the internet. I personally feel there is more truth in some these postings than you will find on MSM media, however you must come to your conclusions.
This information presented is not to incite fear or anger or revenge or any negative thinking in your minds. I intend these links to provoke awareness and critical thinking toward our planets problems at this time. This site does not endorse or promote any political agenda or viewpoint of any of these sources nor the articles themselves. We do  promote non violent postive changes in our world through self realization, community outreach education and service. We also hope to support the lawful arrest of criminals in the worlds banking and political infrastructure during the EVENT.
You are expected to use discernment and to monitor your feelings while reading these under reported news stories. Please always hold the light and the space of love and forgiveness when necessary. Write your congressmen and local leaders demanding action if any of this news is important to you and your family. Please do not fall prey to negativity hopelessnes or fear or anger when reading this information.
You wil also find positive health information and good news here as well. I have not read every single word on every article or video. If you find anything offensive or that violates our protocols in regards to promoting violence or hate please notify me immediately. This articles may expose violence and reveal the criminals activity behind it but we do not promote or advocate anything but peaceful non compliance with an unjust system which has been hijacked by various special intrest groups.
Wishing you hope, love and peace
Rob Potter PFC Leadership Group
'60 Minutes' Exposing that Wall Street is rigged
http://www.globalresearch.ca/putin-flushes-the-us-dollar-russias-gold-ruble-payments-system-delinked-from-dollar/5375866
 Putin Flushes the US Dollar: Russia's Gold Ruble Payments System Delinked from Dollar?
Global Research
March 30, 2014
Russia [is] "forced" by the sanctions to create a currency system which is independent from the US dollar.  
 Russia announces that it will sell (and buy) products and commodities, including oil, in rubles rather than in dollars. The move is towards the development of bilateral.
Putin has been preparing this move, the creation of a payment system in rubles completely independent and protected from the Dollar and the "killer speculations" (e.g. short-selling) of the big Western financial institutions, for a long time.
 After sanctioning several Russian banks to punish Russia for Crimea, the Washington politicians were told by the financial power-to-be to step back because obviously, the Wall Street vampires understand that putting Russian banks outside the reach of their blood sucking teeth is never a good idea.
 For Wall Street and the city's financial services, countries like Russia should always have an open financial door through which their real economy can be periodically looted. So Washington announced that it was a mistake to enforce sanctions on all Russian banks; only one, the Rossiya bank shall be hit by sanctions, just for propaganda reasons and to make an example out of it.
 It is what Putin needed. Since at least 2007, he was trying to launch an independent Ruble System, a financial system that would be based on Russia's real economy and resources and guaranteed by its gold reserves. No tolerance for looting and financial speculation: A peaceful move, but at the same time a declaration of independence that Wall Street will consider as a "declaration of war".
 According to the Judo strategy, the sanction attack created the ideal situation for a "defensive" move that would redirect the brute force of the adversary against him. And now it's happening. Bank Rossiya will be the first Russian bank to use exclusively the Russian ruble.
 The move has not been done in secret. On the contrary. A huge golden ruble symbol will be set up in front of bank Rossiya headquarters in Perevedensky Pereulok in Moscow "to symbolize the ruble's stability and its backing by the country's gold reserves," the official agency Itar-Tass explains quoting the bank officials.
 In fact, the officials are very clear on their intention to punish the western speculators that have been looting their country for a long time: (I don't blame 'em. –B)
 "Russia, at its present stage of development, should not be dependent on foreign currencies; its internal resources will make its own economy invulnerable to political wheeler dealers."
 This is only the first step, declared Andrei Kostin, the president of VTB, another bank previously sanctioned: 
 "We have been moving towards wider use of the Russian rouble as the currency of settlement for a long time. The ruble became fully convertible quite a long time ago. Unfortunately, we have seen predominantly negative consequences of this step so far revealed in the outflow of capital from this country. The influx of foreign investments into Russia has been speculative and considerably destabilizing to our stock markets."
According to Itar-Tass, Kostin was very precise and concrete:
"Russia should sell domestic products, from weapons to gas and oil, abroad for roubles and buy foreign goods also for rubles….Only then are we going to use the advantages of the rouble being a foreign currency in full measure."
Putin himself lobbied for the new system in meetings with members of the Upper House of the Duma, the parliament, on March 28, overcoming the last doubts and indecisions:
"Why do we not do this? This definitely should be done. We need to protect our interests, and we will do it. These systems work, and work very successfully in such countries as Japan and China. They originally started as exclusively national [systems] confined to their own market and territory and their own population, but have gradually become more and more popular…"
Alea Iacta Est!
See: http://www.nasdaq.com/article/putin-calls-for-creation-of-banking-payment-system-20140327-00598#ixzz2xQIi0AgY
See: http://en.itar-tass.com/economy/725832)
http://www.infowars.com/bilderberg-2014-uncovered-secretive-elite-to-meet-in-denmark/
Bilderberg 2014 Uncovered: Secretive Elite to Meet in Denmark
 Power brokers return to Europe for annual confab
 Paul Joseph Watson
Infowars.com
March 31, 2014
The 2014 meeting of the Bilderberg Group, a secretive organization of global power brokers, will take place in Denmark at the end of May.
Image: Queen Beatrix arrives at Bilderberg (Infowars).
The announcement was made today on the official 'Bilderberg Meetings' website, which states simply, "The 62nd Bilderberg meeting will take place at the end of May 2014 in Denmark."
No city or hotel has yet been identified as the location of the meeting, although the group always holds its conferences at luxury resorts either in or nearby major cities or exclusive remote tourist resorts.
The 2014 confab marks Bilderberg's first return to Scandinavia since the group met in Sweden in 2001 and the first time the conference has been held in Denmark since 1969.
The elitist organization, which meets on an annual basis in either Europe, the United States or Canada, is comprised of some of the most powerful heavyweights of industry, banking, politics, royalty, academia and technology. Last year, the likes of Jeff Bezos, Timothy Geithner, Christine Lagarde, Henry Kissinger, Queen Beatrix of the Netherlands, and British Prime Minister David Cameron were all in attendance.
While the mainstream media habitually fails to afford Bilderberg the press coverage it demands, characterizing the group as a mere "talking shop", innumerable examples of the organization having a direct impact on global policy have been documented in recent years, leading to charges that the group is fundamentally undemocratic in nature.
This has led to bigger and bigger anti-Bilderberg demonstrations in recent years, including last year in Watford, UK when thousands of people attended an event that was held in the grounds of the Grove Hotel, where Bilderberg was holding its meeting.
Prior to last year's meeting, Infowars reporters who had booked to stay at the Grove Hotel days before Bilderberg members arrived had their reservations canceled due to unspecified "security" concerns.
In 2010, former NATO Secretary-General and Bilderberg member Willy Claes' admitted that Bilderberg attendees are mandated to implement policy decisions that are formulated during the meeting.
There are innumerable other examples of how Bilderberg has influenced major global events ahead of time, picking Presidents and Prime Ministers on a regular basis with total contempt for the democratic process.
Last year, Italian lawyer Alfonso Luigi Marra requested that the Public Prosecutor of Rome investigate the clandestine organization for criminal activity, questioning whether the group's 2011 meeting in Switzerland led to the selection of Mario Monti as Prime Minister of Italy.
In 2009, Bilderberg chairman Étienne Davignon even bragged about how the Euro single currency was a brainchild of the Bilderberg Group.
Facebook @ https://www.facebook.com/paul.j.watson.71
FOLLOW Paul Joseph Watson @ https://twitter.com/PrisonPlanet
Paul Joseph Watson is the editor and writer for Infowars.com and Prison Planet.com. He is the author of Order Out Of Chaos. Watson is also a host for Infowars Nightly News.
____________________________________
 I believe Ron Paul is absolutely correct with his latest commentary. None of the Ukrainian people will see a dime of the money rather it theft from the West to the banksters. Hopefully Ukraine's situation will improve under the new financial system. –B
Ron Paul: Aid to Ukraine Is a Bad Deal For All
http://www.infowars.com/aid-to-ukraine-is-a-bad-deal-for-all/ – Vid (4:00)
_____________________________________
 The IMF needs to go away completely or be transformed into something benevolent. Hopefully it will happen soon. –B 
 http://rt.com/op-edge/imf-ukraine-economic-collapse-301/
 Free-fall: IMF to accelerate Ukraine's economic collapse?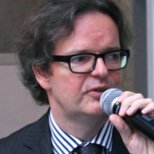 By Patrick L Young – expert in global financial markets working in multiple disciplines, ranging from trading independently to running exchanges.
March 31, 2014 08:33
An elderly woman begs for money near a currency exchange office in Kiev (Reuters/Gleb Garanich)
Will Maidan optimism be extinguished as the citizens of Ukraine realize their economic plight means considerable imminent hardship?
Ukraine is bankrupt. It has wavered on the cusp for some time. However, it is about to suffer the cruelest indignity: discovering that Western politicians who promised prosperity have been encouraging the IMF to deliver a leveraged poisoned chalice.
Maidan dreams are turning abruptly into a nightmare as coup gives way to penury. Siren voices from the West have lured the Ukrainian economic ship on to the rocks with the IMF about to launch a lifeboat; replete with economic subjugation as bondholders get paid and citizens suffer.
 Western promises from the barricades of immediate milk and honey were always palpably false. Ukraine is on the cusp of economic trauma, forced to account for 20 years of negligent democracy and decades of Communist economic cancer, all in one short, sharp, shock…or what may prove an IMF-induced coma.
 With Crimea returning to Russia's secure embrace, the IMF has dusted off the package elected government first refused in 2010. One interesting point: if the IMF lends to Ukraine that affirms Crimea's status: the IMF says it cannot lend money to a state illegally partitioned. The West has blinked on its 'invasion' rhetoric.
 Unsurprisingly, the bailout fell primarily to the IMF as the EU, unable to support its failing currency zone, couldn't afford a bailout. The EU remains an empire with multiple competing Presidential Emperors, but no clothes for any of them. Elsewhere, President Obama has become confused about Kosovo and offers token support. Therefore, Ukraine has been economically abandoned to IMF austerity before it even has a new president.
 Kiev is poised to become the Athens of Central Europe, but not for architectural or cultural reasons. Ukraine's governments lived in la-la land for years. Property laws are weak, stifling the ability to build businesses from the ground up. Then there's the massive weight of bureaucracy (and let's not forget corruption). Thus Ukraine has reverted to a quasi-medieval feudal economy where various oligarchical barons wield power while politicians divide the assets of the nation. Economic growth is an afterthought.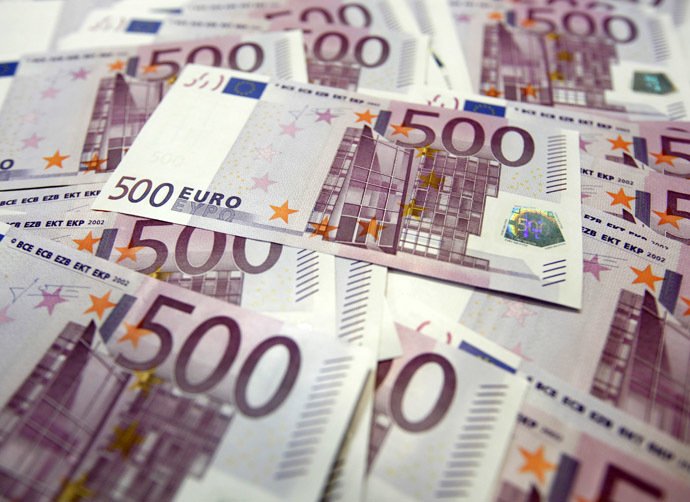 Reuters/Lee Jae-Won
 The rescue package is $27 billion with the IMF contributing $15-18 billion (the origins of $5 billion are unclear). However some $6.2 billion will be redeemed expiring bonds. That investors get privileged terms remains unreasonable.
 Now the pain starts: First up, a sticking point which caused Yanukovich to pivot away from the EU pact: eliminating gas subsidies for citizens. Politics has long trumped economic logic in Ukraine. Now economic reality will bite in one shocking move. The unsustainable subsidy regime (7.5 percent of GDP) will be removed on May 1st making gas prices rocket by at least 50 percent!
 With the government budget in permanent deficit, the IMF wants it shrunk. That means large widespread government cutbacks including civil service payrolls. Pensions could be halved as government strives to save billions.
 IMF strictures mean the Central Bank must maneuver a narrow channel attempting to encourage stability while the currency falls. The hryvnia is already down 26 percent against the dollar this year and will likely fall more in future. This theoretically makes Ukrainian exports more competitive but where to export is a tricky issue: Russia, formerly home to 25 percent of Ukrainian exports, is no longer a free trade option. Perhaps London hipsters will embrace an austerity solidarity trend gripping venerable Ukrainian fridge technology?
 The current 9 percent annual trade gap ($17 billion) will likely improve as shock therapy bites because imports become unaffordable. However, the more your currency falls, the more you need to pay off those dollar loans from the IMF.
 Enduring a triple dip since 2008, economists predict the 2013 recession will involve a 5-20 percent GDP loss; a catastrophic depression akin to Greece. Nobody knows how much Ukraine may need to survive; a $50 billion package? The IMF may rapidly solve a century of economic mismanagement with one enormously recessionary package…but at what cost to Ukraine? Is a failed state in the making? Could economic pressure precipitate breakup from within?
 Or will Ukraine simply avoid the pain? Twice since 2008 IMF loan tranches have been frozen due to government foot dragging on reform. Can any government stay the course? The Western embrace is about to turn very chilly for Ukraine's citizens. Extreme nationalists are already voicing dissent.
 The nightmare has barely begun: Will the Maidan yet swell with impoverished pensioners who cannot afford to heat their homes?
 The statements, views and opinions expressed in this column are solely those of the author and do not necessarily represent those of RT.
 ______________________________________
 http://www.rumormillnews.com/cgi-bin/forum.cgi?read=303935
 Those poor Ukrainian people.. To be pushed and pulled and manipulated so strongly by the IMF during their struggling time. They;re broke, the people are broke and yet the IMF wants them to be squeezed more. All designed to make them rise up and rebel.
 Susoni
http://www.bbc.com/news/business-26758788
Ukraine agrees to 50% gas price hike amid IMF talks
BBC
26 March 2014
Ukraine's interim government says it will raise gas prices for domestic consumers by 50% in an effort to secure an International Monetary Fund (IMF) aid package.
 An official at Ukraine's Naftogaz state energy company said the price rise would take effect on May 1st, and further rises would be scheduled until 2018.
 Ukrainians are accustomed to buying gas at heavily subsidized rates.
 But the IMF has made subsidy reform a condition of its deal.
 Ukraine currently buys more than half of its natural gas from Russia's Gazprom, and then sells it on to consumers at below market prices.
 Yury Kolbushkin, budget and planning director at Naftogaz, told reporters that gas prices for district heating companies would also rise by 40% from 1 July.
 IMF negotiators are still in Kiev to negotiate a package of measures worth billions of dollars to help Ukraine's interim government plug its budget deficit and meet foreign loan repayments.
Deal expected
The IMF is also asking Ukraine to crack down on corruption and end central bank support for the Ukrainian currency.
 On Tuesday, Ukraine's finance minister Olexander Shlapak said the country was seeking $15-20bn (£9-12bn) from the IMF.
 The Financial Times has reported that a rescue package worth about $15bn is close to being agreed, and could be announced as early as Thursday.
 An agreement with the IMF is necessary to unlock further financial support from the EU and US.
 Financial help is urgently required as Ukraine has been forced to plunder its foreign currency reserves, and the economy is expected to contract by 3% this year, according to the country's finance ministry.
 In the US, arguments in Congress over reforms to the IMF have held up plans to offer Ukraine $1bn in loan guarantees.
 The EU says its financial support, potentially worth 1.6bn euros (£1.3bn) is contingent on the IMF deal being agreed.
 _________________________________________
 Wow! What sweeping changes Crimea is going to see compared to Ukraine. It just shows that the IMF is good for nothing, except enriching banksters. –B
 http://en.ria.ru/russia/20140331/188913841/Medvedev-Announces-Sweeping-Crimea-Development-Plan.html
 Medvedev Announces Sweeping Crimea Development Plan
By Alexander Astafyev
RAI Novosti
March 31, 2014
SIMFEROPOL, March 31 (RIA Novosti) – Prime Minister Dmitry Medvedev arrived in Crimea on Monday to announce an ambitious plan aimed at meeting the needs of the peninsula's citizens, just 10 days after its reunification with Russia.
"No citizen in Crimea or Sevastopol should lose anything following reunification with Russia. They should only benefit," Medvedev said.
"This is what people are waiting for – the creation of conditions for a calm and well-deserved life, confidence in the future and the feeling that they are part of a strong state," the prime minister added. "We should satisfy these expectations."
Medvedev proposed a sweeping development program to improve the lives of Crimea's residents, ranging from revamping the region's healthcare and education systems to boosting its ailing economy.
Medvedev announced that a ministry for Crimean affairs will be created in the Russian government to oversee the program, to be led by Oleg Savelyev, an official in the Economic Development Ministry.
Russia will designate Crimea as a special economic zone with tax breaks to attract investors, Medvedev said at the meeting in Crimea's capital, Simferopol.
The prime minister also called for an opening of Russian bank branches across the peninsula, adding that provisions to provide loans in rubles have already been taken.
Addressing development issues, Medvedev focused on social concerns, saying pensions in Crimea would be raised gradually until they reach the national level.
Medvedev confirmed Monday that an adequate supply of rubles has been made available to allow Crimeans to exchange all of their Ukrainian currency, which is to be phased out by the end of next year. He also vowed to protect private deposits at local banks, which total 90 billion rubles ($2.5 billion).
Last week, Crimea adopted the Russian ruble as an official currency, in addition to changing the region's time zone to Moscow time, symbolically finalizing the region's incorporation into Russia.
Speaking on measures to help alleviate the region's water shortage, Medvedev said one possibility would be the construction of a desalination plant to supply the region's two million residents with fresh water. He also promised upgrades of the peninsula's roads and other infrastructure.
Medvedev said last week Russian companies could double gas production in Crimea in the next few years in a bid to secure the energy independence of the region, which still depends heavily on Ukrainian utilities.
Russian Deputy Prime Minister Dmitry Kozak, who has been tasked with taking charge of Crimean issues, earlier said that Russia was ready to deal with possible blackouts, adding that cuts in power by Ukraine would be unprofitable for that country's energy sector.
Medvedev called on government officials Monday to spend their summer holidays in Crimea, in a bid to increase tourist flows to the region, famous as a popular Soviet resort destination.
"I am sure that many of our citizens will see again the clean sea, unique nature and of course, hospitality of Crimeans," he said.
Crimea, previously an autonomous republic within Ukraine, refused to recognize the legitimacy of the government in Kiev which seized power as a result of a coup last month, instead rejoining Russia following a referendum on the issue.
____________________________________
 Hopefully the U.S. will be seen differently after the cabal is removed from power. –B
 http://voiceofrussia.com/news/2014_03_31/Recent-poll-pictures-US-as-overwhelming-threat-2929/
 Recent poll depicts US as overwhelming world threat
 Voice of Russia
March 31, 2014
Photo: EPA
The US is deemed the biggest threat to the world by a whole 24 percent of people around the globe, a poll by the reputed Gallup International suggests.
However, those lands that the West calls "focal points of evil and threat" hardly reached a little under ten percent of the vote, with Russia coming the very last in the rating.
The poll was carried out in late 2013 as a part of the global research project "Global Barometer on Hope and Despair", with 70,000 respondents from 65 countries taking part. Every participant could name just one country either in the on-line vote, speaking to an interviewer personally, or, alternatively, by phone.
In almost all global macro-regions the US tops the list of the most threatening countries. Among all nations Russians are most inclined to see the US in that way, 54 percent of those polled. In Asia the average vote for America reaches 25 percent, in the Middle East 33 percent, in Pakistan 44 percent, while the second highest disapproval rate is in China at 49 percent.
The survey coordinators point out that the ultimate results clearly show that we are now living in a multi-polar world. Every region has its own "threat locus." Africans are thus most concerned about Somalia, whereas Israel is more worried about other Middle East states.
Russia trails well behind all the rest of the "most threatening" countries, accounting for just two percent of votes on average. In the US and western Europe the percentage is a bit higher – about three percent and five percent respectively.
Interestingly, the countries so much demonized in the West have the lowest ratings in terms of the danger they pose. To name a few, Pakistan scores eight percent, Iran is seen as trouble by five percent, along with Afghanistan and North Korea, even with its nuke potential.
Voice of Russia, nsn.fm
_____________________________________
http://theblacksphere.net/2014/3/obama-dissed-saudi-king
Obama dismissed by Saudi King Abdullah?
Kevin Jackson
March 29, 2014
Obama was scheduled to have what was described as an "intimate" dinner with King Abdullah of Saudi Arabia over the weekend, and stay the night in the Kingdom. Howvever the dinner abruptly ended, and Obama left Saudi Arabia after only two hours.
Was there a national emergency in Obama's Final Four bracket?
 The objective of the visit was to mend fences, and get the relationship between America and the Saudi's back on track, so why the abrupt end?
 Although the White House denies there was dinner scheduled, apparently scrubbing all references to the soiree; there is some evidence still out there. It is rumored that the Obama administration has even demanded the return of all materials related to the event from the media, like copies of the printed schedule. The White House has even deleted a tweet about the "intimate" dinner.
 However, there remains a bit of evidence of the dinner that never was, and that abruptly ended as you can see from the screenshot of part of the AP story.
 Here are two references from the lamestream media, and I suggest you monitor these as they will undoubtedly disappear soon, in the spirit of Obama-defined "transparency."
 Was Obama propositioned by King Abdullah? Or did the Saudi King simply dispatch Obama's wimpy butt back to the U.S. We may never know.
_____________________________________
 Top Stories:
Human Right groups accuse US of violating international law using drones
Amnesty International and Human Rights Watch accused the United States of massive civilian deaths and potentially grave violations of international law during the drone wars in Pakistan and Yemen. The report by Amnesty International ("Will I Be Next?") is dedicated to the recent drone strikes in Pakistan, while the Human Rights Watch ("Between a Drone and al-Qaeda") describes the situation in Yemen.
Survey: Snowden's revelations prove Internet is no longer safe
As businessmen tend to choose more secure data protection and storage software in light of Edward Snowden's revelations, researchers are wondering about the potentially dramatic consequences this may have for the future of the Internet. 
A survey of more than 1,000 businessmen across the world shows that most of them favor more secure forms of data storage as the whistleblower's disclosures continue to reverberate.
Governments are responding to the trend by encouraging efforts to reroute regional online traffic locally, rather than through the United States.
Paradoxically, US high-tech giants, including Facebook and Google, may be hit hard in the coming years by a global backlash against technology "made in the USA".
"The Snowden revelations have led to a paradigm shift in how IT decision-makers buy technology. Now companies are not just competing on price and quality, they are also competing on geography.
NSA Revelations Changing How Sensitive Data Kept
What Your Metadata Can Tell The NSA About You
California Obamacare Sends Out Voter Registration Cards Premarked Democrat – Vid (2:07) (News investigation is getting the typical runaround. –B)
A couple from La Mesa called a local news station after they received mail from their insurance provider with a letter discussing voter registration. The mail included a voter registration card premarked Democrat.
Dangerous Police State In Albuquerque and Unprovoked Police Brutality In Tucson
Florida Corruption – Entire Police Force Fired
Navy To Test 100s Of CA Homes For Radiaiton
Support for Obamacare Keeps Falling
Forty-six percent (46%) oppose this so-called individual mandate. Fourteen percent (14%) are undecided.
Support for the individual mandate is down from 44% last month  and 42% in January.
Report: Obama Admin Released Tens of Thousands of Illegal Immigrant Criminals
President Obama's Department of Homeland Security caught then released 68,000 aliens who had previously been convicted of a crime, a new report from the Center for Immigration Studies shows.
Cops to Inspect Homes Without Notice For Illegal Rentals
Landlords in the Long Island community of Westbury will be targeted by a newly created police "Housing Enforcement Unit" that will "modify search warrant law to eliminate prior notice, aggressively use warrants and housing sweeps on a regular basis."
Obama got Badly Snubbed at the Nuclear Summit – Vid (1:19)
Obama got badly snubbed at the nuclear summit.
Pay close attention to what happens at the end of his speech. I tried to confirm if it really was that bad on the weak speaker this cyber cafe machine has and it really did appear to be very bad, with the audience remaining silent the same way they once were for Ahmadenijad, the former Iranian president. Yes, Obama really can.
International News:
Russia Withdrawing From Ukraine Border
Nigel Farage: I admire Vladimir Putin
Omidyar Co-Funded Ukraine Revolution With Obama Gov't
Ukraine: the US' hypocritical transference – Prof. Edward Herman – Aud (8:26)
Ukraine is a perfect example of how the US uses the worst elements of a society to do their dirty work in other countries and how the US/NATO has a problem finding honest quislings. Since the US favors the Nazi coup in Ukraine, they talk about sovereignty and the right to self-determination of the Crimean people is made into some outrageous business for which Russia is demonized. John McCain, the chief chicken hawk and key "moral support" figure for the US' insurrectionists and Nazis in Ukraine, urged dissidents in Russia to rise and through that the effect of Ukrainian "freedom" would spread into Russia. McCain and the rest are engaged in subversive incitement, and once again their complete lack of intelligence and knowledge has left them looking like fools to the world. Professor Edward Herman spoke to the Voice of Russia regarding these issues and more.
British writer slams "startling" western hypocrisy over Crimea
British Pakistani writer, journalist and film maker Tariq Ali has said that the West's hypocrisy over Crimea is "startling" and blames Washington for re-inventing history. He says the US has precipitated instability in the region by marching NATO constantly deeper and deeper eastward, contrary to an agreement made after German reunification.
Kharkov, Odessa, Donetsk Regions Demand For SE Ukraine
Demonstrators at a pro-Russian rally in central Kharkov on Sunday called for the establishment of an autonomous republic consisting of southeastern Ukrainian provinces. The meetings in Kharkov were followed by big Ukrainian cities such as Dotetsk, Odessa and Lugansk. The demonstrators urged the southeastern Ukrainian provinces to unite against Kiev. 
Photos prove Maidan snipers who shot at protesters and police were Ukrainians – media reports
Scotland Is Already Another Country
French Prime Minister Resigns: Jean-Marc Ayrault Tenders Resignation
Russia In S-400 Talks With China
European Separatists Mass Rally In Brussels
Olmert Found Guilty Of Corruption By Israeli Court
Report on Saudi role in 9/11 attacks kept secret – Vid (1:32)
Saudi Arrests Three For Online Criticism
Japan Told To Stop Antarctic Whaling By Intl Court
Financial News:
US Stock Market Rigged By High Speed Traders (We knew it was rigged. Now the truth is coming out and finally making mainstream news. It was covered on 60 Minutes last night. –B)
Author of The Big Short says in his latest book that high-frequency trading is costing other investors billions of dollars
The US stock market is rigged in favor of high-speed electronic trading firms, which use their advantages to extract billions from investors, according to the acclaimed author Michael Lewis.
"They are able to identify your desire to buy shares in Microsoft and buy them in front of you and sell them back to you at a higher price," Lewis, whose book is available on Monday, said on the television program 60 Minutes on Sunday.
"This speed advantage that the faster traders have is milliseconds, some of it is fractions of milliseconds," said Lewis, whose books include The Big Short and Moneyball.
Office Of Outgoing JPMorgan Asia CEO Raided By Hong Kong's Commission Against Corruption
The Independent Commission Against Corruption seized computer records and documents after searching the office of Fang Fang, the company's outgoing chief executive officer for China investment banking, said the people, who asked not to be identified because the investigation is confidential.
G7 countries snub Putin and refuse to attend planned G8 summit in Russia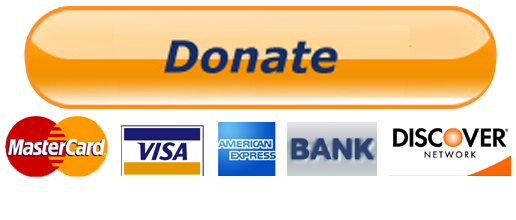 Your Tax Free Donations Are Appreciated and Help Fund our Volunteer Website and Orphanage
Disclaimer: We at Prepare for Change (PFC) bring you information that is not offered by the mainstream news, and therefore may seem controversial. The opinions, views, statements, and/or information we present are not necessarily promoted, endorsed, espoused, or agreed to by Prepare for Change, its leadership Council, members, those who work with PFC, or those who read its content. However, they are hopefully provocative. Please use discernment! Use logical thinking, your own intuition and your own connection with Source, Spirit and Natural Laws to help you determine what is true and what is not. By sharing information and seeding dialogue, it is our goal to raise consciousness and awareness of higher truths to free us from enslavement of the matrix in this material realm.