"Man is born free, yet everywhere he is in chains."
I want to HIGHLY recommend this web-site and encourage you to watch any youtube of :  Kevin Annett – He is helping humanity and the lost and trafficked children of our world, which in turn exposes people and institutions of power  that have been "looking the other way" and making their own "rules".  This is a call to action.  Go to his web-site and join with others in your local areas and take back your freedom – in so many areas.   This is so much bigger than child trafficking.  It's fear, church, control, government, money, banking, rape, molestation, sacrifice, child sacrifice, church & state, etc. etc all the way to the top levels of governments and churches.
http://www.youtube.com/watch?v=CCX_oujvuMg     
Common Law Community Training Manual
Establishing the Reign of Natural Liberty: The Common Law and its Courts
A Community Training Manual
Issued by The International Tribunal into Crimes of Church and State (Brussels)
What is assembling is the first court in history to bring judgment against the Vatican and the Crown of England as institutions. But our Court also signals the dawn of a new notion of justice: one defined by the people themselves, and especially by the historic victims of church and state, to bring about not only a judgment on their persecutors, but a new political and spiritual arrangement to undo the systems responsible for intergenerational crimes against humanity
– from the founding Charter of The International Common Law Court of Justice, September 1, 2012
Introduction
History was made on February 11, 2013, when the first Catholic Pope in history resigned from his office during peacetime in order to avoid arrest for protecting and aiding child raping priests.
Barely two weeks later, the same Pope Benedict, Joseph Ratzinger, was found guilty by the International Common Law Court of Justice for Crimes against Humanity , including child trafficking. And the Arrest Warrant that he had anticipated, and which provoked his resignation, was issued against him on February 25.
Evading justice inside the Vatican, Ratzinger is presently an international fugitive from the law – and a living example of the power of Common Law courts to successfully prosecute so-called "heads of state".
The lawful verdict of the International Common Law Court of Justice was a "shot heard around the world", and has spawned efforts in twenty one countries to establish similar popular courts of justice to reclaim the law from the wealthy and their compliant governments. (see www.itccs.org)
This Manual provides instruction and training to those of you who have moved from words to actions. We speak to those who not only recognize the permanent war being waged against humanity by a global corporate tyranny, but who are actively engaged in dismantling that murderous system at its source so that justice can be made real in a reclaimed world.
You are part of a growing movement to create a new, liberated society within the shell of the old by first allowing the law to act for all people and not a clique of judicial specialists and their friends. That new society is emerging through every act of courage and integrity by we who know what is at stake, and that is, our children and the future of our species.
Why we are Taking Action: Freeing Ourselves by Remembering the True Law
"Man is born free, yet everywhere he is in chains."
That fact has altered little over the centuries. But the chains of oppression over much of our species have been forged through the weapons of violence and ignorance, and they can be undone.
Long before any rulers held sway over humanity, men and women established customs and laws among themselves to ensure their peace and liberties as free, self-governing people. They did so from an inherent recognition of a Natural Law of Equality or Divine Law whereby no one has any right to dominate or rule over others, to seize more of creation than another, or to own any part of a world given equally to all people.
It is the Divine Principle of Creation that every child born is endowed with unalienable liberties that no authority, law, government or religion can diminish or abolish. Any power that attempts to do so is tyrannical and illegitimate, even if it operates according to its own laws – for such tyranny is a denial of the natural order and an attack upon divinity and humanity.
Two great principles summarize this Natural Law:
1. All things exist and are held in common. By the state of nature, no one has any more of a claim to the earth than another, as noted by a founder of modern law, Thomas Hobbes:
"I demonstrate in the first place, that in the natural state of men (which state we may properly call the state of nature) all men have equal right unto all things" (Leviathan, 1651)
2. The Law does harm to no-one. (Actus Regis Nemini Facit Injuriam) Arising from the Ten Commandments and God's law to do no harm to one's neighbour, this principle forms the basis of modern law.
John Stuart Mill articulated this principle in On Liberty where he argued that, "The only purpose for which power can be rightfully exercised over any member of a civilized community, against his will, is to prevent harm to others." (1869)
An equivalent idea was earlier stated in France's Declaration of the Rights of Man and of the Citizen of 1789 as, "Liberty consists in the freedom to do everything which injures no one else; hence the exercise of the natural rights of each man has no limits except those which assure to the other members of the society the enjoyment of the same rights. These limits can only be determined by law."
This Natural Law exists to maintain the natural peace and equity between people and is their shield and protector against unjust rule, rather than a force over them. Within the ancient traditions of tribal communities, especially in the Anglo-Saxon world, this Law evolved into what became known as the Customary or Common Law, or the Law of the Land. It has strong echoes in the customs of indigenous nations all over the world.
Here is a basic summary of the nature of True or Common Law versus arbitrary law.
Natural Liberty and the Basis of Common Law Courts: First Principles
1. Every man, woman and child is born and is by nature free, equal and sovereign, and possesses an inherent knowledge of what is true and right. Accordingly, no-one can be subordinated to another or to any external authority, since every person's inherent wisdom and liberty makes them complete and sufficient creations in themselves, within a wider community of equals.
2. This personal sovereignty is a reflection of the wider Natural Law, whereby all life by nature is indivisible and placed in common for the survival and happiness of all. In any just society, this commonality endows all people with the unalienable right to establish among themselves their own governance, and defend themselves against any tyranny or violence, including that inflicted by external authorities. Any authority that rules unjustly and arbitrarily, without the free and uncoerced consent of the people, has lost its right to rule and can be lawfully overthrown. "Unjust government is not government but tyranny" – Plato
3. This Natural Law gives rise to customary Common Law whose purpose is to protect the inherent liberties and sovereignty of men and women in a community by maintaining equity and peace among them. The Common Law derives its authority from the people themselves, and from the capacity of the people to know what is just and to judge right and wrong for themselves. This capacity is expressed in a jury system of twelve freely chosen people who are the ultimate judge and authority under Common Law and its courts.
4. Historically, Common Law arose in England after the 11th century Norman Conquest as a bulwark in defense of the people against the arbitrary rule of self-appointed elites, especially monarchs and popes. The authority of these elites was derived unnaturally, from warfare, violent conquest and the theft of the earth, rather than from the consent of the community and its basis, the divine law of peace and equality. This elite rule arose most strongly in the Roman Empire and its descendent, the Church of Rome, under whose beliefs "god" is a dominator and conqueror ("domine"), and all people are "subjects" of the Pope.
5. Such a conquest-based rule of papal and kingly elites gave rise to a legal system known as Civil or Roman Law, and the belief that men and women are not endowed with the capacity for self-rule and wisdom. All law and authority is therefore derived externally, from statutes devised and imposed by a ruler, whether a pope, a monarch or a government. This system developed from Aristotelian philosophy and Roman property law in which creation is divided and human beings are treated as chattels and the possessions of others, and are thereby devoid of inherent liberties. The people are thus in every sense enslaved, cut off from the world given freely and in common to all. This slave system ranks and categorizes all people, and grants restricted "freedoms" (freithoms, or slave privileges) that are defined and limited through statutes issued by rulers.
6. Common and Civil (Roman) Law are therefore fundamentally opposed and are at war with each other. They cannot be reconciled, since they arise from two completely different notions of humanity and justice: Common Law knows life as a free gift given equally to all, while under Civil Law, life is a conditional privilege, and humanity is a managed slave populace. Accordingly, governments operate in practice according to Civil (statute) law and denigrate or ignore Common Law altogether through the rule of unaccountable judge-dominated courts.
7. The most extreme form of elite-based Civil/Roman Law is what is called Papal or Canon Law, which defines the Church of Rome as the only legitimate authority on earth to which all other laws, people and governments are subordinate. Canon law is self-governing and completely unaccountable to anything but itself. Behind its front of Christian rhetoric, Roman Catholicism is a neo-pagan cult based upon the late 3rd century Roman Emperor-worship system known as Sol Invictus, in which one sovereign entitled "God and Master" (Deus et Dominus) rules heaven and earth: specifically, the Pope. This tyrannical cult has not surprisingly caused more warfare, genocide, conquest and murder than any power in human history, and continues to constitute the single greatest threat to Common Law and human liberty.
8. The Church of Rome was the first and is the oldest corporation on our planet: a legal entity designed for the protection of tyrants, which nullifies the individual liability and responsibility of the elites for any crime or conquest they perpetrate. From Rome and the Vatican Incorporated has spread the contagion that now threatens to destroy our planet and our lives, as unaccountable corporate oligarchy everywhere subverts liberty and the health of our planet by subordinating all of life to profit and power.
9. At this very moment of corporate conquest and its subjugation of humanity, a counter-movement is arising to reassert the divine purpose and its operation through the Common Law, and to restore the earth and humanity to their natural being as a common body. This movement is foretold Biblically and in prophecy as the time when all people are returned to their natural equality, devoid of all divisions, privileges and oppression, in order live in harmony with creation and one another.
10. This restoration of humanity is a divine purpose, and begins by actively dis-establishing all existing authority and institutions derived from Roman civil law, and replacing them with a new governance under Common Law jurisdiction. The creation of that new Natural Law authority among a liberated humanity is the fundamental purpose of the Common Law Courts.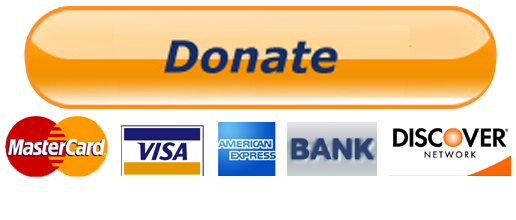 Your Tax Free Donations Are Appreciated and Help Fund our Volunteer Website and Orphanage
Disclaimer: We at Prepare for Change (PFC) bring you information that is not offered by the mainstream news, and therefore may seem controversial. The opinions, views, statements, and/or information we present are not necessarily promoted, endorsed, espoused, or agreed to by Prepare for Change, its leadership Council, members, those who work with PFC, or those who read its content. However, they are hopefully provocative. Please use discernment! Use logical thinking, your own intuition and your own connection with Source, Spirit and Natural Laws to help you determine what is true and what is not. By sharing information and seeding dialogue, it is our goal to raise consciousness and awareness of higher truths to free us from enslavement of the matrix in this material realm.