Judi's Snapshots from Contact in the Desert 2015
My good friend Dave Norwoods raved about the Contact in the Desert Conference in Joshua Tree last year. He said, "Judi, you have to go to it next year!" So when my friend Paul, who was one of the producers, asked me if I would join the MC team to introduce the speakers at the conference I said "Sure, why not!"
Since all of the accommodations had already been booked at the beautiful Joshua Tree Retreat Center, I had to bring my tent and Paul asked me to bring my bike as well as he said the speaking rooms were scattered quite some distance all over the Joshua tree Retreat Center Campus.
I pulled up to the retreat center in my car and a young Australian guy named Josh asked me if I'd like help putting up my tent, and of course I was delighted to accept as the heat had zapped my energy, and I ended up lying down in the back of my car while Josh put up my tent for me.
Then inflated the air mattress using the plug in my car. "Wow!" The air mattress blew up to the size of a regular queen-size bed I was thrilled. Now I was styling! Tents, bed, bike and chair what else do you need?
Spapshot 1. Glamorous camping in the Desert.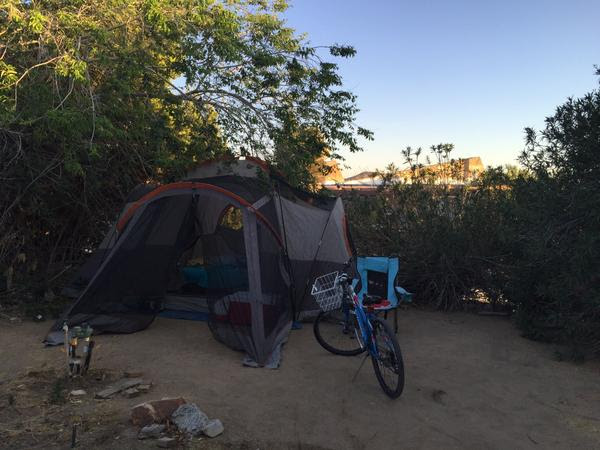 Now that the tent was up and I was settled in, I had to rush over to the building close by and become the door greeter for the speaker's welcoming party and I bumped into James Gilliland, one of the speakers just outside the back porch.
We began chatting and he shared some fascinating information with me about a voice message that had been left on three different voice recording machines at the same time from one of the amazing lion beings from the seventh dimension.
James asked me if I would like to hear it and of course I was excited to listen to it. You can listen to it here:
However, I was unprepared for the effect it would have on me. He pressed play on his phone and put it up to my ear. I listened to the deep strange toned voice that turned into deep purring and it seemed to pour like butter into my soul. James told me these lion beings were 17 feet tall and when he saw me they told him that I was connected to them on the 7th dimension.
Later that weekend,
I had lunch with James in the cafeteria
Snapshot 2. Lunch with James Gillilian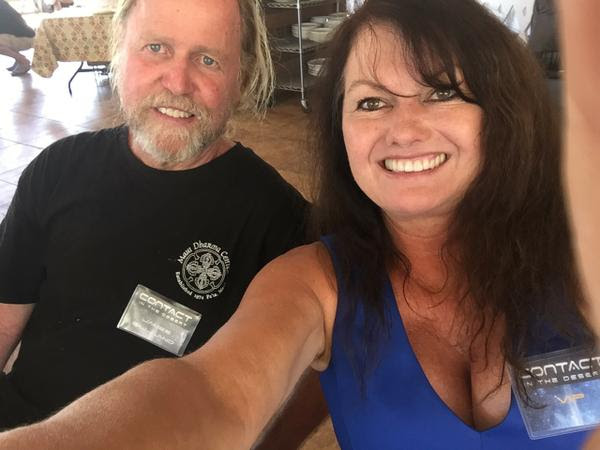 And the next night James spoke at a panel at the outdoor amphitheater with Laura Eisenhower, Linda Moulton Howe, Dr. Dream, Rev. Michael Carter, Hosted by Alan Steinfeld on the subject of UFO's, Spirituality, and The Evolution of Consciousness. Alan asked James if he would share the Lion recording and he did. Once we upload the video, we will share it via our blog.
The door has opened like a portal to this 7th Dimension, similar to the Stargate experience I had at the Conscious Life Expo with Prageet Harris.
There will be a conference that I may attend in July to explore this connection further at James' Ranch, the Eceti Ranch.
The next speaker I got to introduce was Rev. Michael Carter at the outdoor amphitheater.
I did have his bio with me, but as I walked up on the stage, rock and roll music was playing and for some strange reason the Rev. Carter and I spontaneously began dancing and instead of me formally introducing him with his bio. I do have to say that was the most creative intro of the entire conference and the most fun.
Snapshot 3 Rev. Michael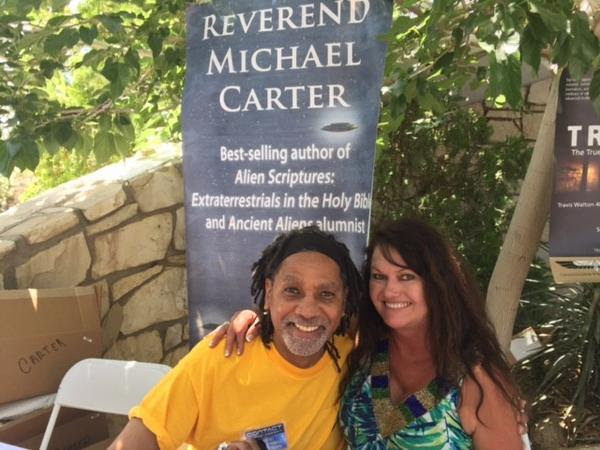 The sunsets in Joshua Tree are amazing. My friend Dave Norwoods took this photo at the amphitheater on Friday night. It was awesome to be surrounded by so many like-minded people and under the brilliant stars.
Snapshot 4. The outdoor Amphitheater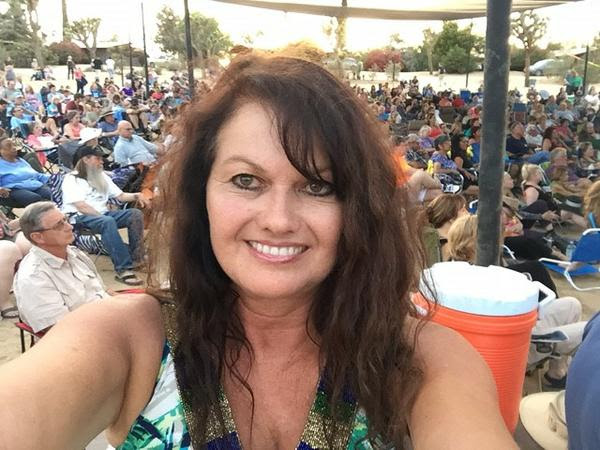 Snapshot 5. Sunset.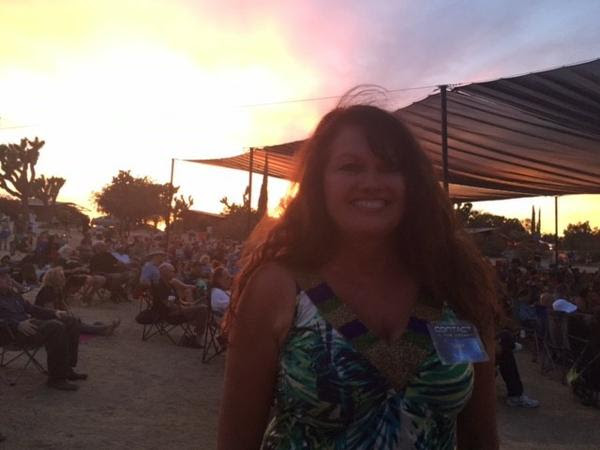 It was a delight to introduce NASA Astronaut Story Musgrave and hear his incredible adventures in space.
Snapshot 6. Story Musgrave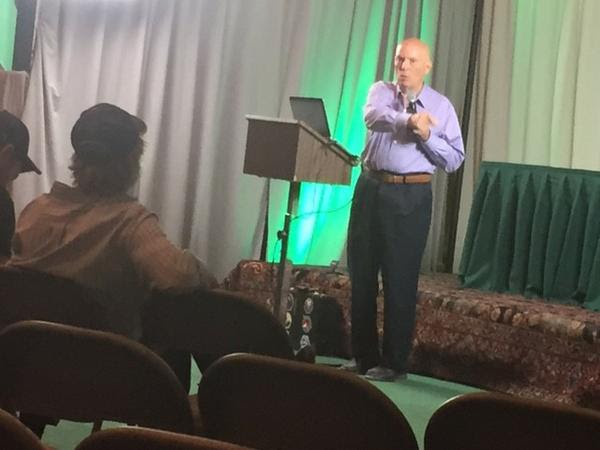 At the George Noory luncheon, Erich Von Daniken was presented with a lifetime achievement award. I had to skip the lunch, jump on my bike and pedal up to the Sanctuary where I introduced Von Daniken to a standing room only audience, and I shared with them about the lifetime achievment award and that he had just celebrated his 80th birthday. Here he is speaking in the Sanctuary.
Snapshot 7. Erich Von Daniken.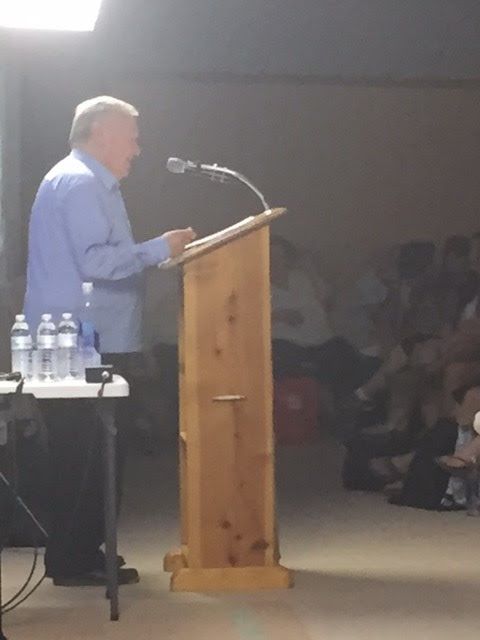 The next day I met Travis Walton, an American Logger who claims to have been abducted by a UFO while working with a logging crew in Arizona in 1975.
Snapshot 8. Travis Walton.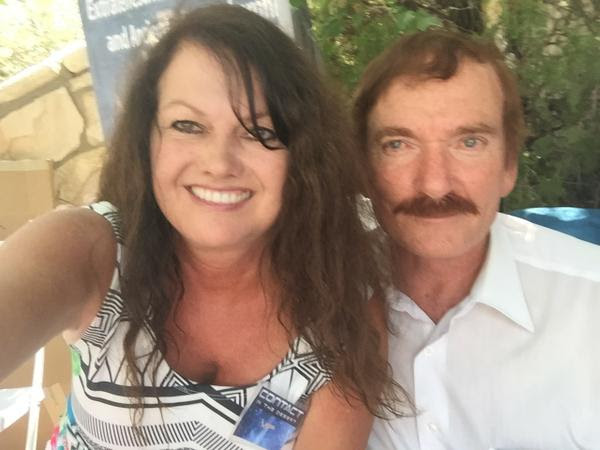 One of the keynote speakers was Giorgio A. Tsoukalos, who shared his Ancient Aliens experiences.
Snapshot 9. Giorgio A. Tsoukalos,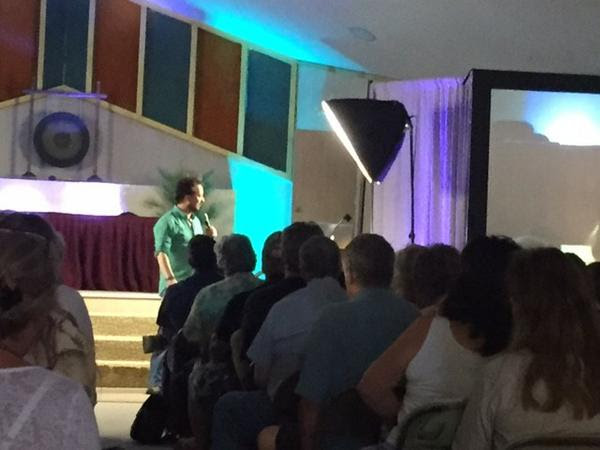 Over all it was a fun weekend and made lots of new friends. The movement of finding the truth regarding Contact is strong and filled with many insightful leaders. I will cherish the connections made with the wonderful people there such as Michael and Louise Tellinger, I plan to be there next year. Hope to see you there! Until then, keep your eyes to the skies.
Snapshot 10. My last shapshot shows Louise, myself, and director Sid Goldberg.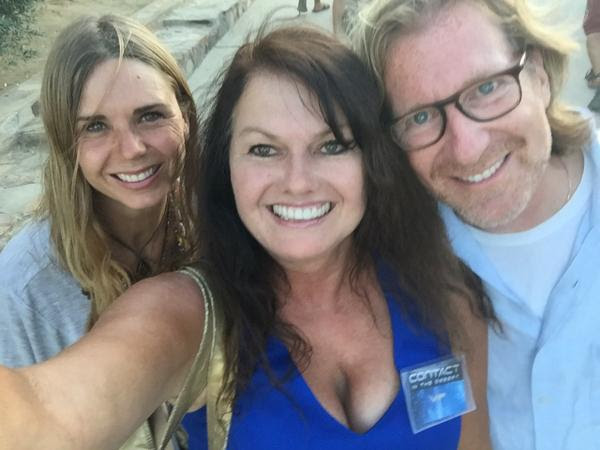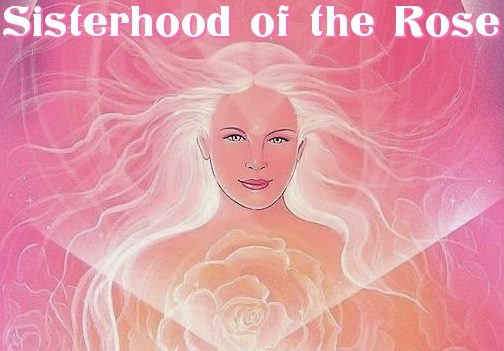 ~Liberating the sacred symbols~
♥ Liberation of the Baphomet: (LIBERATION FROM the negative programming, made by the Satanists) ♥:
~coming Saturday 6 pm UTC~
CLICK HERE FOR YOUR LOCAL TIME:
http://www.timebie.com/std/utc.php?q=18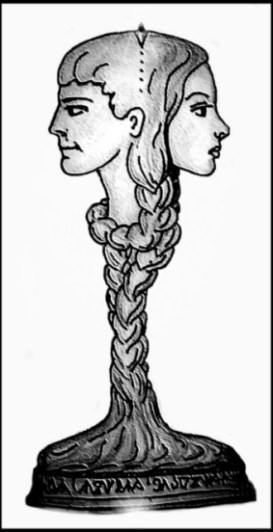 1. See us all as giant galactic angels of light in one big circle around planet earth.2. Create a blue pillar of light coming from the Central Sun around and through you and all around and through earth.
3. Visualize earth inside of a huge red rose and see the sacred symbol of the Baphomet (see pic) also inside of that red rose. Feel and observe how earth and the symbol gets purified and deprogrammed from all misuse done with it.
4. Take earth and the symbol out of the rose and bring the rose into the central sun. Observe (!) how the rose explodes into light inside of the central sun.
5. You can visualize earth and see the symbol all around earth, flowing light through it….using the symbol for creating harmony between the polar energies. See the symbol in its divine energy, how it activates all over the planet healthy enlightened sexual-love energy between man and woman.
(Throughout the time different symbols will be in focus.)
Please do a clearing afterwards for your own well being, for example this one:
​
https://www.facebook.com/photo.php?fbid=897176393667949&set=gm.845323852176478&type=1&theater
Namaste
♥ Thank you for participating ♥
Join on Facebook here if you wish:
https://www.facebook.com/events/842196869155843/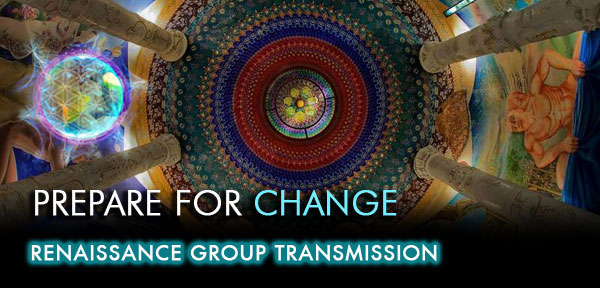 Greetings from Dov and Rennaissance Group.
​
Continuing with the Tarot Art Series, we have reached the card represented by PAN. Mostly he is referred to in the Tarot as The Devil. And since our deck is Earth Centered, Pan takes his place, or perhaps Pan is the prototype from which the concept of devil came from.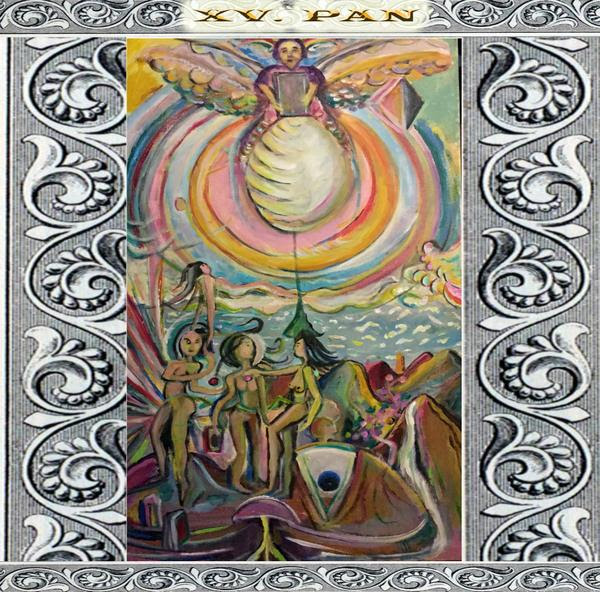 Either way, we have a card that really engages our deepest issues. Before we can clear our unconscious of fears, we must be aware of them. Stones must be overturned, habits broken up, and old patterns rerouted for us to maintain the higher energy of our dreams.
The act of disruption may appear to come at the folly of another's reckless or irresponsible actions yet they have their root cause in the denial of our own unconscious needs. The enslavement to chaos only happens when we fall into the trap of ignorance to right laws of action.
What is unfamiliar is uncomfortable and a call to acquaint ourselves to those unfathomable parts of our personality. Familiarity reigns, and we may choose to cling to limiting beliefs instead open ourselves to what is challenging and expansive. While we may want to change, welcoming new situations, friendships and experiences can cause unconscious demons to arise. If our resistance is given exceedingly too much attention, a pan or a devil appears. Pan is the pure force of nature, and to Fundamental Religions represents rebellion against an order and tradition that may be repressing it's own natural ways.
Here we have a ring, the ring of Saturn, representing the conventional, the tried and true route and it has been turning for eons.
What Pan is trying to do is break through by being unconventional, riding as the goat upon not a round but an oval planet. Pluto has oval moons that have no regular orbit. Just as amphibians changed the course of history, making the way for land animals by laying oval eggs and thereby taking the ocean with them in a convenient shell, followed by dinosaurs and reptiles, when we, like the reptiles, take our egg of our truth and travel far from our beginnings, consciously or physically, we may cast confusion and perplexing reaction among those around us, causing fears and summoning strange looks, as the black sheep of the family may cause the rest of the family to be perturbed.
What is natural to one may cause reaction in another.
Natural is the way of pan, giving human qualities to the trees and rains, clouds and aspects of nature. Here we have three figures, tied together, and connected to a hidden pan. Pan is holding a mirror, allowing us to see our projections as part of ourselves. Anything we attribute to him, as far as blame and judgement comes right back to us as he holds up the mirror. In order to live upon the mushroom of peace, we need to feel connected to everything, nature included.
Pan's rainbow horns only help us see what is blocking us and give us a tool to remove it. The playful and erotic nature is shown as the energy of the lower chakras is unleashed, having a healing quality during this Saturnalia festival where all aspects are integrated.
To experience music along this tribal awakening experience Tribal Tree at
For Raissa, this is Dov, saying see you in the New Renaissance.
It was a way of life to communicate with nature, to see ourselves in it's ways, as part of it all. And when we beigin to give away power, the pag na world seemed an aboration to the civilized world where nature was misunderstood and feared. It is the revengre of pan to ride upon Saturn on the saturnalia festival carrying the frightening weapon of a mirror, pointing it at all. The art of Boschis a world where the devil is integrated. Here we see the figure on the left whose discover of its inner shadow reales a huge amount of energy.
The three figures where generally there are two below bring what is blocking us right in our misdst, and not up in the sky of out of our realms.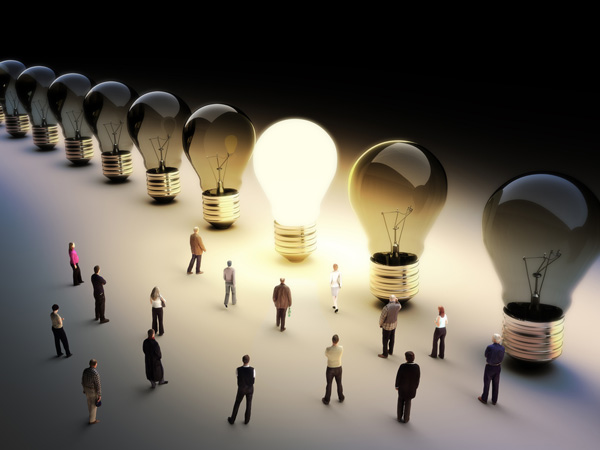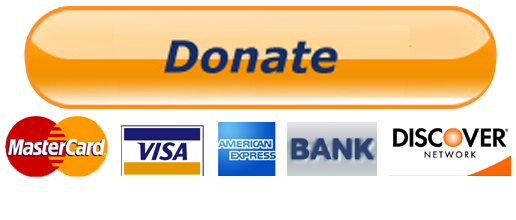 Your Tax Free Donations Are Appreciated and Help Fund our Volunteer Website and Orphanage
Disclaimer: We at Prepare for Change (PFC) bring you information that is not offered by the mainstream news, and therefore may seem controversial. The opinions, views, statements, and/or information we present are not necessarily promoted, endorsed, espoused, or agreed to by Prepare for Change, its leadership Council, members, those who work with PFC, or those who read its content. However, they are hopefully provocative. Please use discernment! Use logical thinking, your own intuition and your own connection with Source, Spirit and Natural Laws to help you determine what is true and what is not. By sharing information and seeding dialogue, it is our goal to raise consciousness and awareness of higher truths to free us from enslavement of the matrix in this material realm.