Important Update from James Gilliland
Therese Zumi here I am sharing this newsletter from James because many of you may not have a subscription to James ECETI {Enlightened Contact with Extra Terrestrial Intelligence} and the information is so exciting and positive and is yet another clear message that we are 'on the home run'. James had a recent conference at his ranch and the Galactic Families all turned up to make contact on many different levels. There have been military jets and helicopters' monitoring the ranch and James has been informed that high military officers have been asked to 'eradicate' him. The news that excites me most of all is this "I am working on major global projects which must remain undisclosed but I assure you it is awesome news."
So let me just say that no matter what seems to be going on any 'crazy stuff' in the outside world – in the matrix which is fast disintegrating – know just know that the plans for the new Gaia have never been so anchored and ready to go as they are now – know that everything – absolutely everything – will be in place when that day arrives – for a smooth transition.
Here is James news followed by a link to an old, but not outdated, interview with him that has been up on my website for years now, for those of you who may not know who he is, link below, TZ
ECETI News
Greetings, this is James and it has been a while since the last update. The ambassador training and the big conference are over yet we still have events planned into October with Laura Eisenhower, Dr Dream, Winston Shrout, Myself and Tashina, Randy Kramer etc. Check out www.privateinvitationeceti.COM for more information or email us at [email protected] Also don't miss the upcoming Shasta Conference August 19th with Rob Potter also on the upcoming events site. Both the Ambassador Training and the conference went very well with high attendance. The ships played their part with ariel displays and powerups engaging those who had the sensitivity on the inner planes. The lion beings from Sirius, Pleiadians, Orion Council of Light, Andromedans and the Blue Avians all paid a visit during the Ambassador Training. Last night three massive ships came in together along with other ships earlier putting on quite a display. Clyde Lewis with Ground Zero will be here this Friday night doing a live broadcast and I will also be going live with my live broadcast on BBS radio. www.bbsradio.com Station 1 8pm pst. As many know I have been out of touch lately due to several reasons.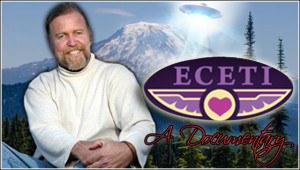 One I am working on major global projects which must remain undisclosed but I assure you it is awesome news. We also lost our internet due to lightning followed by my computer loosing its hard drive. We have been doing 8 to 9 counselings in one day which takes a lot out of me followed by radios shows and meetings in between. None the less I will have to start pacing myself to rebuild my own energies. We have had low flying c-130s, military jets and helicopters buzzing the ranch. There have been 12 helicopters in one day at tree top level. Obviously someone is interested in the ongoing contact at ECETI. For those debunkers who like to discount the overwhelming evidence of ongoing contact I would have to ask why all the military interest if nothing is happening here? There has also been massive chemtrail spraying all over the globe. We are receiving reports that top brass military people have been given the orders to eradicate myself and others using the chemtrail program and other exotic weapons. Amazing what drunk military officials will say at parties. Little do they know the universe has ways of making sure this information gets to the right people. The universe also has a way of holding them responsible for breaking their oath, treasonous acts, and warring on the very people they have sworn to protect. These are very sick people in high places who have no honor. The war on innocent women, children, nature herself as part of a draconian agenda with absolutely no respect for life. My question is why are so many oath keepers following their orders? In the days to come they will all be held accountable. I would not want to have their light review in their passing. They will face their deeds both here and in the hereafter. It is better to make the shift now and align oneself with Universal Law it is never to late to make amends and it will look good in your light review. There are forces at hand which will put and end to tyranny. It is coming very soon so it is best to not procrastinate. That is all for the moment, stay turned awesome things unfolding.
Be well:
James Gilliland
www.eceti.org
www.bbsradio.com
Interview with James found at the top right hand side when you open the Event Extra page;
http://www.veritasgalacticsweden.net/the-event/event-extra
Therese Zumi
www.vweritasgalacticsweden.net
18/07/2015 at   1122 AM CET