Imagine a world free of rape.  When are we going to evolve past rape and human trafficking?  This is happening all over the world.  Still.
http://universalfreepress.com/rape-trees-proof-of-massive-number-of-sexual-assaults-occurring-on-border/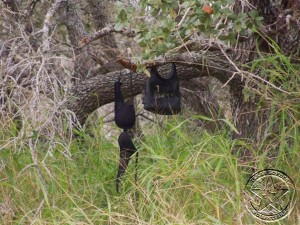 As the drug cartels have strengthened their hold on the border and taken over the human smuggling business, the illegal journey into the United States has become even more dangerous.
When human smugglers bring those crossing illegally into the U.S., more often than not, there is a kind of 'final payment' demanded of their female customers. In short, the women are raped by the coyotes (smugglers) before they can make their way into the interior of this country.
After the woman is raped, the smuggler then forces her to hang her panties or bra from the branches of a nearby tree.
These sickening road signs along the illegal alien highway are meant to serve as a reminder to all of those who travel these dangerous routes of just exactly who controls the border�the cartels.
Read more at http://universalfreepress.com/rape-trees-proof-of-massive-number-of-sexual-assaults-occurring-on-border/