http://www.amazon.com/Crimes-Educators-Utopians-Government-Americas/dp/1938067126/ctoc
Crimes of the Educators: How Utopians Are Using Government Schools to Destroy America's Children
By Samuel Blumenfeld, Alex Newman
Utopian dictators like Stalin, Hitler, Pol Pot, and Mao are criminals, genocidal psychopaths who have killed more human beings in the last hundred years than any other ideologues in history. They don't limit their murder to individuals, but to entire nations.
In the United States another form of utopians, the "progressives," have tried to destroy traditional America by strategically dumbing down her people. America's future is being crippled on purpose in order to fundamentally transform the nation, its values, and its system of government. Laid out a century ago by progressive luminary John Dewey, the fruits of his schemes are plain to see today. Dewey got rid of the traditional intensive phonics method of instruction and imposed a "look-say," "sight," or "whole-word" method that forces children to read English as if it were Chinese. The method is widely used in today's public schools, which is a major reason there are so many failing public schools that cannot teach children the basics. This can only be considered a blatant form of child abuse.
American author and veteran educator Samuel Blumenfeld and journalist Alex Newman have taken on the public education establishment as never before and exposed it for the de facto criminal enterprise it is.
Crimes of the Educators?reveals how the architects of America's public school disaster implemented a plan to socialize the United States by knowingly and willingly dumbing down the population, a mission closer to success than ever as the Obama administration works relentlessly to nationalize K-12 schooling with Common Core.
The whole-word method of teaching children to read, introduced by John Dewey and colleagues in the early twentieth century and which permeates Common Core is a significant cause of dyslexia among students. Public education's war against religion, the "great American math disaster," promotion of death education, and the government's plan to lower standards for all so "no one is left behind" is destroying the logic, reasoning, and overall educational prowess of America's next generation.
According to the Program for International Student Assessment, which collects test results from 65 countries for its rankings.
In reading, students in 19 other locales scored higher than U.S. students
In science, 22 education systems scored above the U.S.
In mathematics, 29 nations and other jurisdictions outperformed the United States
Journalist Henry Mencken said it best in 1924 when he wrote that the aim of public education is "to reduce as many individuals as possible to the same safe level, to breed and train a standardized citizenry, to put down dissent and originality."
It is time to hold the Department of Education accountable for the crimes of the educators.
end
Now we have a teacher's reply:
Teacher Wendy Bradshaw recently had her own kid, and it seems like holding a baby that might someday pass through America's?educational system?lit a fire under her ass to speak out about how terrible that?system?has become. Bradshaw worked in Florida's Polk County and?specialized?in younger children, infant through fifth grade. The strict standardization that higher grades have been subjected to for years has been making its way down, beginning to touch even?pre-schoolers?with test-based learning. This forces teachers into narrower and narrower teaching plans that aren't conducive to actual learning. After sending in her letter of resignation, Bradshaw posted it on Facebook where it has now been shared over 50,000 times.
The letter reads:
To: The School Board of Polk County, Florida
I love teaching. I love seeing my students eyes light up when they grasp a new concept and their bodies straighten with pride and satisfaction when they persevere and accomplish a personal goal. I love watching them practice being good citizens by working with their peers to puzzle out problems, negotiate roles, and share their experiences and understandings of the world. I wanted nothing more than to serve the students of this county, my home, by teaching students and preparing new teachers to teach students well. To this end, I obtained my undergraduate, masters, and doctoral degrees in the field of education. I spent countless hours after school and on weekends poring over research so that I would know and be able to implement the most appropriate and effective methods with my students and encourage their learning and positive attitudes towards learning. I spent countless hours in my classroom conferencing with families and other teachers, reviewing data I collected, and reflecting on my practice so that I could design and differentiate instruction that would best meet the needs of my students each year. I not only love teaching, I am excellent at it, even by the flawed metrics used up until this point. Every evaluation I received rated me as highly effective.

Like many other teachers across the nation, I have become more and more disturbed by the misguided reforms taking place which are robbing my students of a developmentally appropriate education. Developmentally appropriate practice is the bedrock upon which early childhood education best practices are based, and has decades of empirical support behind it. However, the new reforms not only disregard this research, they are actively forcing teachers to engage in practices which are not only ineffective but actively harmful to child development and the learning process. I am absolutely willing to back up these statements with literature from the research base, but I doubt it will be asked for. However, I must be honest. This letter is also deeply personal. I just cannot justify making students cry anymore. They cry with frustration as they are asked to attempt tasks well out of their zone of proximal development. They cry as their hands shake trying to use an antiquated computer mouse on a ten year old desktop computer which they have little experience with, as the computer lab is always closed for testing. Their shoulders slump with defeat as they are put in front of poorly written tests that they cannot read, but must attempt. Their eyes fill with tears as they hunt for letters they have only recently learned so that they can type in responses with little hands which are too small to span the keyboard.

The children dont only cry. Some misbehave so that they will be the bad kid not the stupid kid, or because their little bodies just cant sit quietly anymore, or because they dont know the social rules of school and there is no time to teach them. My masters degree work focused on behavior disorders, so I can say with confidence that it is not the children who are disordered. The disorder is in the system which requires them to attempt curriculum and demonstrate behaviors far beyond what is appropriate for their age. The disorder is in the system which bars teachers from differentiating instruction meaningfully, which threatens disciplinary action if they decide their students need a five minute break from a difficult concept, or to extend a lesson which is exceptionally engaging. The disorder is in a system which has decided that students and teachers must be regimented to the minute and punished if they deviate. The disorder is in the system which values the scores on wildly inappropriate assessments more than teaching students in a meaningful and research based manner.

On June 8, 2015 my life changed when I gave birth to my daughter. I remember cradling her in the hospital bed on our first night together and thinking, In five years you will be in kindergarten and will go to school with me. That thought should have brought me joy, but instead it brought dread. I will not subject my child to this disordered system, and I can no longer in good conscience be a part of it myself. Please accept my resignation from Polk County Public Schools.

Best,
Wendy Bradshaw, Ph.D.
Like most conscientious teachers, Bradshaw just wants kids to get something great out of school. Instead, she's getting herself and her kid out of it. Maybe her letter is going viral because parents everywhere are recognizing what a loss this is.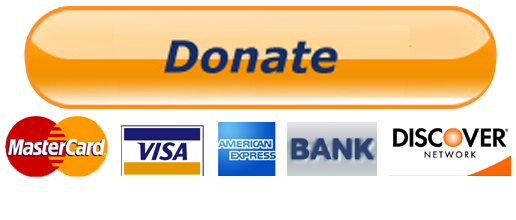 Your Tax Free Donations Are Appreciated and Help Fund our Volunteer Website and Orphanage
Disclaimer: We at Prepare for Change (PFC) bring you information that is not offered by the mainstream news, and therefore may seem controversial. The opinions, views, statements, and/or information we present are not necessarily promoted, endorsed, espoused, or agreed to by Prepare for Change, its leadership Council, members, those who work with PFC, or those who read its content. However, they are hopefully provocative. Please use discernment! Use logical thinking, your own intuition and your own connection with Source, Spirit and Natural Laws to help you determine what is true and what is not. By sharing information and seeding dialogue, it is our goal to raise consciousness and awareness of higher truths to free us from enslavement of the matrix in this material realm.