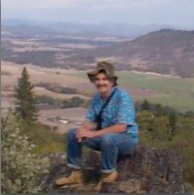 Popular and controversial Author, Lecturer, and Radio talk-show host, Dr. Richard Gorris is the well-known nutrition authority and creator of numerous health products. From Oral Surgeon at the age of 25 to guest personality for such celebrities as Geraldo Rivera and Art Bell his amazing life has led many to regard him as the Indiana Jones of Health and Nutrition. Dr. Gorris globe-trotting lifestyle and maverick quest to educate others in safe natural and nutrition-based healing have made him a recognized authority on Herbal, Indian and Chinese medicine. Regularly appearing on National TV and radio he continues to educate others in health and nutrition while acting as spokesman and product developer for leading nutritional supplement companies.
Dr. Rich says his experience is From garden to gullet and from gullet to garden
Over 55 years experience in Organic gardening, Aloe vera, and miracles from the Beehive. Recognized as one of the leading authorities in the world on Medical and Dental, animal and human uses of aloe vera and beehive products.

Dental surgical practice

One of the pioneers in Weight Management without drugs and surgical intervention?using Nutrition and the ability of the Human Body to maintain itself.

College Professor?Life Sciences and Nutrition

Nutritional and Food Scientist/Product Formulator

Technical Consultant to Regional HAZMAT Firefighters

Author and Developer
Personal Interests and Projects
Studied Vitamin C since late 1950s with Dr. Linus Pauling and Dr. Ewan Cameron.

LA Zoo and Griffith Park Zoo – Veterinary Dentistry, Nutrition and Oral Surgery

Wild Animal Training Center – worked closely with movie industry and performing animals.

Executive Chef for the largest home in Lane County, Oregon.

Dedicated to working with Boys and Girls Clubs of America since 1972 and developed their model *Lifestyle Enhancement Program.
Dr. Richard Gorris Known for his passionate presentation, intense performance and quote: Health is Your Most Valuable Resource?Preserve It
Part 1 – 11-01-15 Richard Gorris  Gateways to Youthfulness – Your Choice
To Listen via MP3format click below
Part 2 – 11-15-15 Richard Gorris  Gateways to Youthfulness – Avoiding the "itis" Consequence
To Listen via MP3format click below