http://www.starshipearththebigpicture.com/2015/11/10/how-congress-conspired-against-the-people-and-changed-the-wording-of-legal-documents/
Judge Anna von Reitz has been dueling with former World Bank attorney Karen Hudes for some time. Ms. Hudes claims to be a "truther". 
The Judge has also been setting us straight on the Constitution and the Law as it was, as it was intended, and as it was manipulated by the corrupt government to ensnare, rob and prosecute The People.
If you are not aware that the government of the USA (to use those terms loosely) came up with their own language and meanings in official documents then this may come as a shock to you, but I think you'll like this sassy lady.

Every word in every legal document, statute, etc. is carefully crafted to mislead, incriminate and deceive the public. The courts are corrupt, even the Supreme Court in the majority of cases, and that includes judges, administrators and clerks, bailiffs, lawyers… bribery is rampant.

The goal is to generate as much money as possible and throw as many people into jail as possible.
The good news is, once we oust this corrupt government, we will go back to common law, or natural law, and victimless crimes will not mean jail, but simple and just restitution.
This update from Judge von Reitz shared by Drake is from Facebook, and some of you will find it very interesting. It's all about words.

All the millions of people jailed over income taxes? All the millions foreclosed upon? All those who have been kidnapped and kept under false arrest for "victimless crimes"? All those who have lost custody of their children? All the billions upon billions of dollars charged each year against our public purse to keep innocent Americans incarcerated?

And it is all based on semantic deceit fraud that began in 1864…
Congress is corrupt, and pretty much always HAS been corrupt. The government has always been working for themselves, not for The People. They are criminals, and it's time we rounded them up, stripped them of their assets and locked them up in their own prisons. 
Thanks, Drake, and thank you, Judge, for your disclosures. It's fascinating.  ~ BP
---
Anna von Reitz
This is November 9, 2015. For those who don't know, I had a major league donnybrook right here on Facebook with Karen Hudes two years ago in July. I told her that we, the living American people, are the primary creditors, that the gold her banker bosses received as their part of the 1933 bankruptcy fraud belongs to the American people.
She didn't like it, but World Bank and IBRD are in the same position as a Pawn Shop Broker in knowing receipt of stolen goods—-she and they are just fudging around for a means to give it back to the people they schemed to defraud without admitting to the crime. Their primary concern is to avoid criminal convictions and public dishonor.
Well, too bad. Better not to practice to deceive and manipulate and defraud people in the first place, no?
It is what it is—- blatant as a manure pile behind a barn. The Big Picture of the fraud that has been practiced against us is becoming clearer and more damning by the minute, so of course, everyone concerned is claiming "immunity" and trying to cover their rumps with whatever fig leaves they can find.
Now Karen is claiming that it is precisely this need for immunity that is two-blocking remedy. The rats are copping a plea bargain, in other words, but they aren't finding anyone with both the authority and the willingness to absolve them.
Indeed, the disclosure of MORE deliberate long term fraud on the part of those fronting the "United States, Inc." has left the entire Federal Court System on its back, all four legs in the air and twitching.
Those who read our affidavit, "You Know Something Is Wrong When…..An American Affidavit of Probable Cause" (available on Amazon) already learned how the "Corporate Congress" conspired to change the meaning of a crucial word— the word "person" to mean "corporation". Researchers in the Lufkin Case discovered another Motherlode of evidence involving more deliberate corporate semantic deceit and fraud. (Southern District of Texas, Houston Division No. 4:14-CV-0027 and Eastern District of Texas, Lufkin Division No. 9:14-CV-138 —the "Lufkin Case").
I am not sure who to credit for this snippet of case analysis, so will just point out that the next three paragraphs are quotes from a discussion of the case and they present the source of an absolutely crucial bit of information:
In Congress on June 30, 1864 (described in detail in both the Houston and Lufkin Record):
On that date, Congress quietly decreed that the word "state" (and shortly thereafter "State" and "United States") means "the territories and the District of Columbia" (13 Stat. 223, 306, ch. 173, sec. 182, June 30, 1864 [Go to "Turn to image" 306])—but ultimately translates to the District of Columbia only and excludes by design all commonwealths united by and under authority of the Constitution and admitted into the Union .
Since June 30, 1864, any Joint Tenant in the Sovereignty (you) who innocently believes or admits that he resides in a state, State, or the United States, unwittingly confesses or concedes that he is a resident of the District of Columbia—and subject to the absolute, exclusive legislative power of Congress and jurisdiction of District of Columbia executive and bench officers (Department of Justice attorneys and United States District Judges and Magistrates)."
The upshot of all this is that no "US District Court" has jurisdiction outside the actual District of Columbia. And never did. And, by corollary, if the "federal courts" at the district level are limited in this way, so are the "federal state" courts and "federal county" courts. It is just a matter of time before the entire "federal" court system is recognized as a crime syndicate and liquidated.
All the millions of people jailed over income taxes? All the millions foreclosed upon? All those who have been kidnapped and kept under false arrest for "victimless crimes"? All those who have lost custody of their children? All the billions upon billions of dollars charged each year against our public purse to keep innocent Americans incarcerated?
And it is all based on semantic deceit fraud that began in 1864…..
The "Judges" and "Attorneys" who have used this venal system to protect the perpetrators are now under pressure themselves. All their secrets are being dug out of that giant manure pile mentioned earlier and not only do they and their buddies the bankers NOT have immunity, their friends in Congress are going to be held accountable, too.
What does all this have to do with my beef with Karen Hudes?
It's simply this—- these banks and the Bar Associations—- ALL of them worldwide—-are at the bottom of the dogpile, the root cause of all the destruction, theft, criminality, and misery we and many other nations have suffered for over a hundred years. The Congress has functioned as their handmaiden and the Vatican has been their concubine. Now the jig is up and the facts are rolling in like ocean breakers.
Those who have had no mercy on any of us, are now demanding mercy, exoneration, and a Get Out Of Jail Free Card.
These people have a million excuses for their behavior: they didn't know, the dog ate it, it was necessary for the war effort…. They stand around like cows waggling their ears at us, uh, gee, Boss, I don't know anything about the manure pile out back….
Generations of Congressional Delegations have sold Americans into slavery—literally— then come home and smiled and led the Fourth of July Parade.
Generations of bankers have advertised "personal" bank accounts under false pretenses, advertised "home loans" that don't exist, land "sales" that don't exist, "securities" that don't exist.
Generations of lawyers have defended and perpetuated and profited from all this abusive bunko and all the while, claimed to be among the educated and elite members of our society, responsible for maintaining "The Rule of Law."
How can anyone in their right mind look at what has gone on here and still babble about "the rule of law"?
Karen Hudes is now advocating "The Rule of Law" and claiming that failure to maintain "The Rule of Law" will land us back "in the Dark Ages".
Where in Heaven's name does she think we have been?
Americans have clearly and forever stated that we don't live under "The Rule of Law". We live under the Rule of the People—of the people, by the people, and for people. Someone–seriously– needs to inform Ms. Hudes of this fact.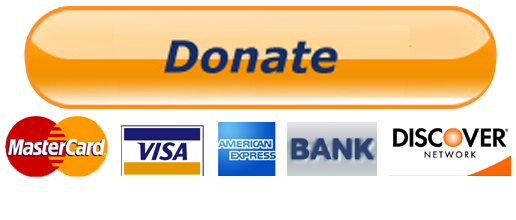 Your Tax Free Donations Are Appreciated and Help Fund our Volunteer Website and Orphanage
Disclaimer: We at Prepare for Change (PFC) bring you information that is not offered by the mainstream news, and therefore may seem controversial. The opinions, views, statements, and/or information we present are not necessarily promoted, endorsed, espoused, or agreed to by Prepare for Change, its leadership Council, members, those who work with PFC, or those who read its content. However, they are hopefully provocative. Please use discernment! Use logical thinking, your own intuition and your own connection with Source, Spirit and Natural Laws to help you determine what is true and what is not. By sharing information and seeding dialogue, it is our goal to raise consciousness and awareness of higher truths to free us from enslavement of the matrix in this material realm.