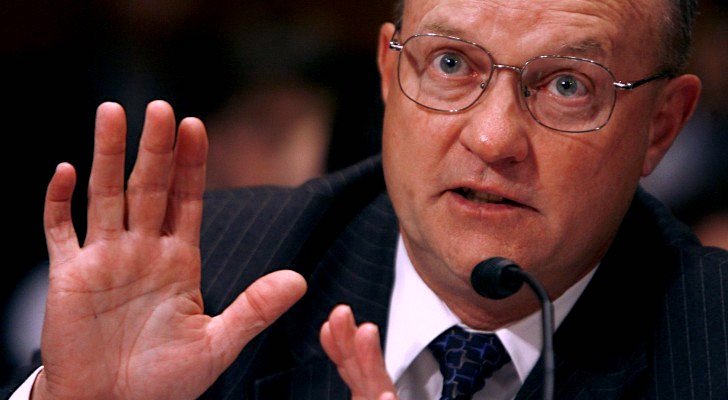 Watch the video below to hear Abby Martin interview retired U.S. Army Colonel Lawrence Wilkerson, (above) former national security advisor to the Reagan administration, who spent years as an assistant to Secretary of State Colin Powell during both Bush administrations. Today, he is honest about the unfixable corruption inside the establishment and the corporate interests driving foreign policy.
Listen to a rare insider's view of what interests are behind U.S. wars, the manipulation of intelligence, the intertwining of the military and corporate world, and why the U.S. Empire is doomed.
by Arjun Walia
For ages, citizens of various Western/developed nations have witnessed the infiltration of several countries situated in the Middle East for supposed security reasons. Take 9/11 for example, which had nothing to do with the country of Iraq, yet was then used to justify the infiltration (by the Western military alliance) of that country. This invasion resulted in the loss of millions of innocent lives in that country alone, and for what? We were told that it was to fight terrorism, but as time went on, millions of people started to realize that 9/11, and many other so called 'terrorist' threats, were actually pure fabrications; that these 'false flag' terrorist activities are completely manufactured by the same military alliance that claims to be going after the perpetrators of these events in the first place. The war on terror appears to be being purposefully prolonged for the benefit of the many powerful people who maintain vested interest in that prolongation — the people for whom profit is derived from conflict. There could be a number of reasons why this has happened, and according to many, it's to establish a New World Order.
"Behind the ostensible government sits enthroned an invisible government owing no allegiance and acknowledging no responsibility to the people." (source) – Theodore Roosevelt
In fact, the Perdana Global Peace Foundation recently set up the annual International Conference on the New World Order. Speakers of this event included high ranking politicians, professors, and researchers who discussed and lectured on what is happening on our planet with regards to the New World Order. One particular speaker, the University of Ottawa's Professor Emeritus of Economics, Michel Chossudovsky, clearly stated his belief that the US-led 'war on terror' is a complete fraud, a fabrication, and a big lie. You can read more about that here.
There is no shortage of 'credible' people blowing the whistle today, and one of the most recent examples comes from The Empire Files, where journalist Abby Martin sad down with Lawrence Wilkerson, a retired US Army Colonel and former chief of staff to Secretary of State Colin Powell. In the interview, he explains how the United States has become an Empire that continues to expand their influence globally. He exposes the 'dark underbelly of DC bribery, intelligence hoaxes as war pretexts and the ruthless nature of US corporate Empire.'
What is going on here? Who is really in control? People from within the system have been raising these concerns for a long time; here is an example of 10 presidents and politicians warning us about the secret government, the power that is found in big corporations and big banks. Bernie Sanders also admitted something many people were already feeling: that it doesn't matter who is elected, because the power the big banks hold over US policy is too well established to be challenged by any one person. You can see his statements about that here