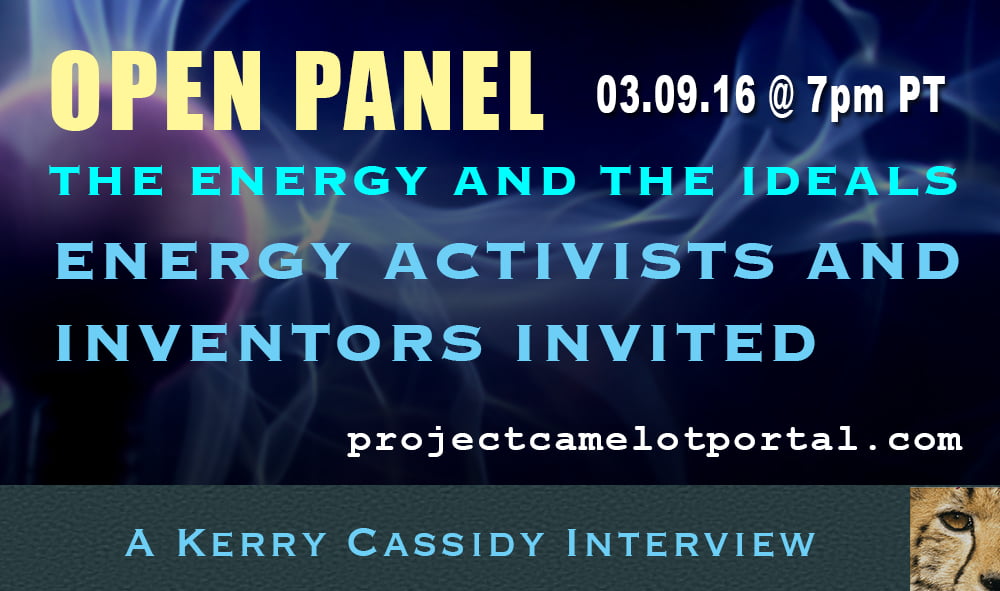 A great interview by Kerry Cassidy via Project Camelot – Things were a bit bumpy in the beginning, but towards the end everyone came together and spoke the same language. It is beautiful to see so many sorts of colors and backgrounds from scientists, philosophers, light workers, & spirituality – All coming together as a public open grass roots effort that speaks the same language..
Peace & Prosperity for All Life.
Thank you everyone and I hope you enjoy the interview as much as I have. Please leave your comments below.
———–
AN OPEN PANEL DISCUSSION ON ZPE AND ALTERNATIVE ENERGY.
NOW EDITED FOR SOUND ISSUES.
The panel members include: MT KESHE, JERRY AVALOS ROBERT AND NADINE.
Invited to join us were students of FREE ENERGY, alternative energy activist or inventor with knowledge of Keshe technology or have had dealings with free energy, plasma physics, or other forms of zero point, energy from the vaccum.
Open Discussion Panel
Website Source: http://projectcamelotportal.com/kerrys-blog/2810-free-energy-panel-open-discussion-with-guests