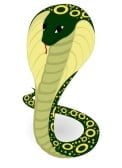 Someone has devoted months of their time to gathering questions and answers from the Cobra interviews since they began in 2012 and up until today and created a structured archive. The questions  cover a very wide area and I would encourage anyone who would like to understand more about the liberation process to visit this archive that has a long list of categories and is easy to use.
Cobra provided this link himself recently along with the links to two recent interviews however I am posting this separately as I feel it can be of great use to people who are searching for answers to questions on every level from the mundane to the deeper esoteric.
Many people are disappointed that they do not have their questions for Cobra answered when interviews take place. The main reason for this is that these questions have already been addressed in earlier interviews. So I would strongly suggest that anyone who has a burning question about anything first visits this archive before submitting questions to the PFC team.
"Answered questions from past interviews are nicely gathered here:" Cobra
http://esaccoalition.org/matrix-faq/
Victory of the Light!
Therese Zumi
5th April 2016 at 5:55  PM CET