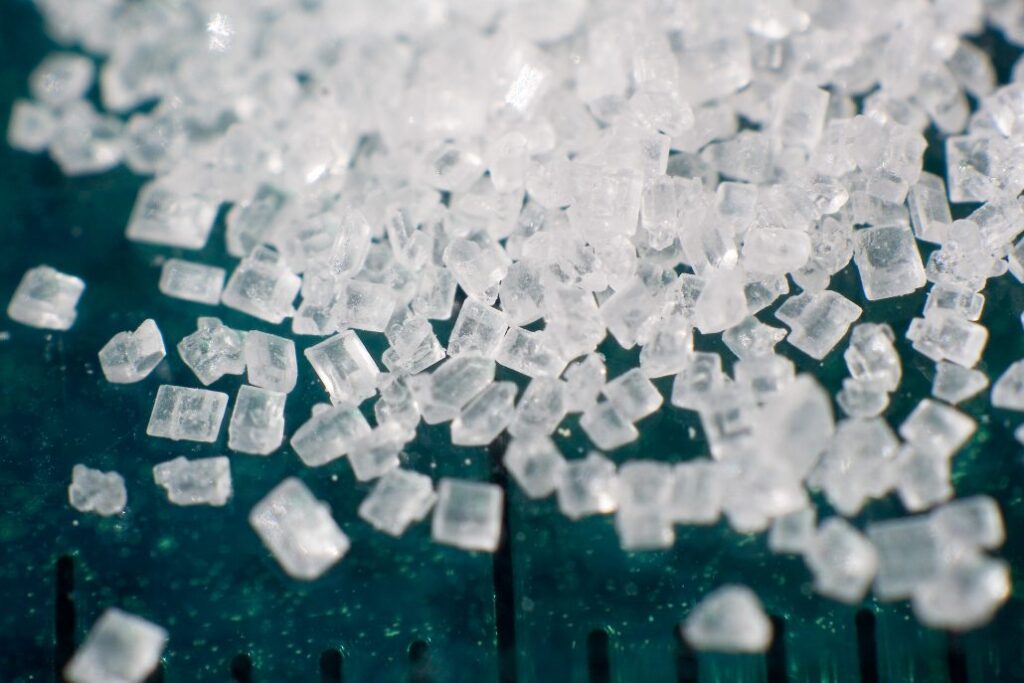 The "White Mans Diet"
As world renowned nutritionist Weston A Price found in the early 1900's, it wasn't until many indigenous cultures adopted a "white man's diet" of refined flours, processed sugar, and nutrient deficient factory foods that they began to see massively increasing rates of degenerative diseases.
White sugar acts as a dose-dependent body toxin. The liver is only able to handle about 24 grams of sugar per day. Whatever it cannot metabolize, the liver will turn into fatty acids, stressing out major organs and leading to digestive issues, fungal infections, cognitive problems, and promote cancer. The problem?? The average American intakes over 80 grams per day.
As you can see, refined sugar is one of the reasons we see such a rise in degenerative disease. Also, eating more processed sugars in your diet means that your are then substituting the good, nutritionally dense foods for the void, pointless ones. The more bad, the less good. It's a reciprocal relationship.
Sugar's role in diseases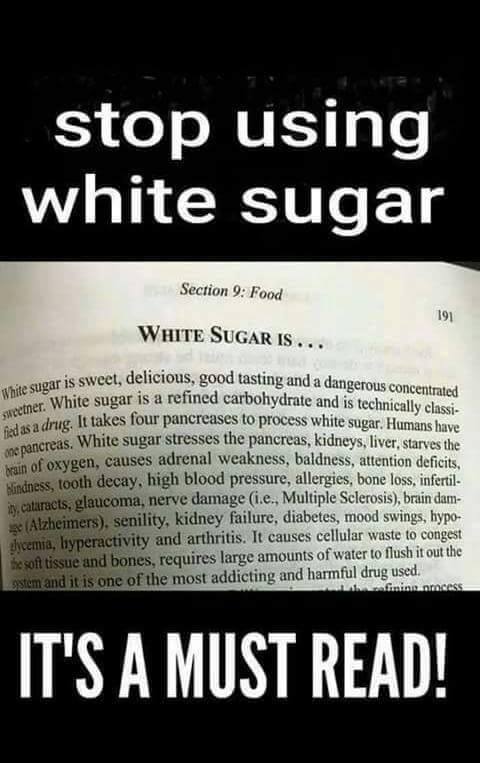 Let's take a look at some of the main diseases that sugar plays a role in:
Cancer: Sugar leads to a whole host of problems in regards to cancer. In 1931, Dr. Otto Warburg won the Nobel Prize for proving that cancer thrives in acidic conditions, and will die in alkaline environments. More technically, "that tumors prefer to utilize sugar fermentation to produce energy rather than the much more efficient oxygen-based phosphorylation". Sugar will literally FEED cancer cells. Avoid it.
Fungal/bladder infections, skin fungus: Candida Albicans is a nasty fungus that lives within the body of every human being in various amounts in the digestive tract. The amount of candida you have will be determined by how you treat yourself. If you treat yourself to far more sugar than you should, candida will thrive, for it feeds off of sugar. If candida is overgrowing in your body, it could play a major stress on your immune system, your mood, and your energy. Bladder and yeast infections are caused in major part by this candida, and skin fungus and rashes are too. Cut the sugar out, kill the candida, less skin rashes and yeast infections. (although, be aware of an uncomfortable die off effect at first)
Mood and cognitive dysfunction: As stated above, candida in a nasty internal fungus. If you have too much, it will also work to kill most of thegood bacteria in your gut. The thing is, that goodbacteria in your gut produces most of the feel good hormone Serotonin in your body. More sugar = less probiotics = less feel good hormones. It's all connected. (that's why it's call holistic healthcare). Not only this, but the mere fact of eating refined sugars sets off the same addictive pleasure centers in your brain as hardcore drugs do. Almost 1000 genes in our brain are harmed by excessive sugar consumption. Be smart, drop the sugar. Drop the sugar, be smarter.
Sugar is a hell of a drug. You could say it's the most widely used anti-anxiety medication there is, most people just don't look at it that way. Becoming conscious of how you are using food is crucial to realizing and admitting how healthy your choices are. Is that food actually benefiting you? Or is it only serving the pleasure-based, instantly gratifying parts of you, only serving to harm you in the long run?
What is that soda actually doing for you? The candy? That cereal? How is white bread even serving you? It may make you happy for a minute or two while you chew it, but I can tell you from experience I am a hell of a lot more happy when I feel good and my body functions right, rather than being tired, drained, and sick.
Drop the White Mans Diet of white, refined sugars, breads, cereals, and grains. Your mind and body will thank you for it.
A few website sources:
– http://articles.mercola.com/sites/articles/archive/2016/01/13/sugar-destroys-liver-brain.aspx
– http://www.greenmedinfo.com/blog/research-reveals-how-sugar-causes-cancer
– http://articles.mercola.com/sites/articles/archive/2008/12/02/how-yeast-can-create-havoc-in-your-life-and-how-to-address-it.aspx
– https://www.collective-evolution.com/2016/05/24/new-study-finds-added-sugars-are-harming-brain-genes/