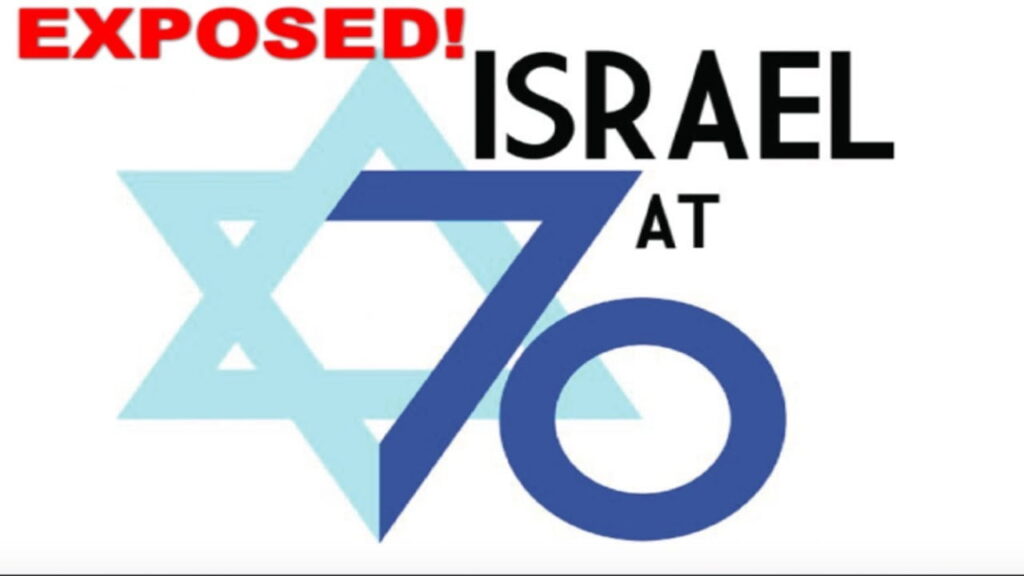 1948 Israel: 70 Years Of Lies, Deceit, Apostasy, Murder, Theft…
AND COUNTING!!! ZIONISM EXPOSED!
DOCUMENTED PROOF THE "JEWISH HOLOCAUST" WAS IN FACT A HOLOHOAX! https://youtu.be/o-sgMEmf7o4
ISRAEL: SCRIPTURAL PROPHECY, OR A FRAUD?!
THE TRUTH REVEALED!!!
AND AS ALWAYS, PLEASE SEEK YAHUAH AND HIS TRUE SON YAHUSHA — FOR EVEN MORE TRUTH!!
LEARN MORE!
U.N. Partition Plan (1947): https://en.wikipedia.org/wiki/United_Nations_Partition_Plan_for_Palestine
Nation Est. On 5/14/1948: http://www.newsweek.com/declaring-state-israel-may-14-1948-332152
Madagascar Plan: https://www.pri.org/stories/2016-01-29/nazi-plan-relocate-jews-madagascar-one-world-war-iis-forgotten-what-ifs
HOLOHOAX?!
Factual Appraisal, Red Cross Report: http://www.rense.com/general69/factua.htm
Admitted LIES About The HoloHOAX: https://www.theguardian.com/world/2016/jun/24/holocaust-survivor-lied-joseph-hirt-auschwitz
Casualties From Transatlantic Slave Trade: http://orb.essex.ac.uk/lg/lg449/AtlanticSlaveTradeDeaths.htm
Khazun/Revelation 2:9, 3:9