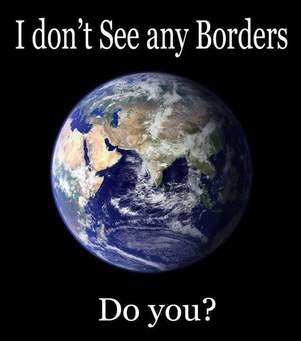 Isn't it interesting how the world's richest 1% have managed to convince most among us that the world's poorest 1% are responsible for all of our problems? These days, they have us talking about almost nothing else.
Yes, billionaires like Donald Trump and his effete allies in D.C. have pulled "the immigrant problem" completely out of the air. And they've done it precisely to paper over the fact that they themselves, not the poor, are the cause of our genuinely distressing economic and social problems. It's all a familiar diversionary tactic to keep us from seeing how the rich are screwing us over every single day.
Think about it. What troubles us aren't immigrants and refugees who are somehow alien. Indeed, if we're not Native Americans, every one of us comes from immigrant (not to say "invader") stock or from slaves brought here against their wills by immigrants. Every one of us!
No, our problems are persistent low wages, the emergence of the gig-economy, withdrawal of worker benefits, destruction of unions, police brutality towards people of color, lack of decent health care, deteriorating infrastructure, underfunded schools, impoverishing student debt, disappearance of retirement prospects, a bloated military budget, the threat of nuclear war, climate change denial, voter suppression, mass imprisonment of non-violent offenders, and a nation-wide drug problem induced by Big Pharma.
That's the short list of our country's real dilemmas. They are caused by the filthy rich who give themselves the very tax breaks that rob our common treasury and necessitate the austerity measures the wealthy prescribe for the rest of us.
Nonetheless, those plutocrats want us to take our eyes off that particular ball. Instead, they'd have us believe that the very refugees whose homes and jobs, schools and hospitals have been destroyed by the one-percent's endless wars in the Middle East are somehow attacking the rest of us. Similarly-guilty, they say, are those fleeing the chaos and gang violence produced by the illegal counter-revolutionary wars waged by "our" country in Central America throughout the 1980s — and by Washington's support of the more recent coup in Honduras. The same for simple Mexican farmers displaced by NAFTA provisions favoring U.S. corn over locally-produced maize; that's what's made them poor and jobless.
As a result, all of those just mentioned — victims of our unjust wars and one-sided trade policies — along with their children, have been excluded from entry to the U.S. whose borders, our "leaders" tell us are somehow sacrosanct as if created by God. So, (we are told) we must pay for a multi-billion-dollar wall to exclude the victims the billionaires have created and characterized as rapists, gang-members, drug dealers, and criminals.
Thing is: borders are completely arbitrary; they're fictions the rich would have the rest of us worship, while they pay them no mind. That's another thing to think about.
In historical perspective, current demarcation lines dividing countries are totally artificial and changeable. Many of them, for instance in Africa and the Middle East, were drawn up in a field tent by basically ignorant imperial generals.
The colonial outsiders' overriding interest was accessing the resources of the areas in question. So, they formed alliances with local chiefs, called them "kings" of their new "nations," and drew those lines I mentioned describing the area the nouveau royalty would govern.
But the colonial conquerors did so without knowledge of traditional tribal habitats, shared languages, or blood connections between families their random lines separated. As a result, from the viewpoint of the groups divided, the problem with borders is not that people cross them, but that the borders cross peoples.
Closer to home, that ironic crossing phenomenon is best illustrated in the cases of Texas, California, New Mexico, Colorado, Arizona, and Utah. Before 1848, all those states were part of Mexico. Then following the Mexican-American War (1846-'48), the U.S. border crossed Mexicans in those new states and they suddenly became foreigners in what previously had been their own country.
In 1848, ordinary Mexicans viewed the entire process as highway robbery. As a result, their descendants often speak of contemporary Mexican migration to "America" as a Reconquista — a justified re-conquest of lands stolen from their forebears.
Nevertheless, 170 years later President Trump wants to solidify America's unlawful annexation of huge swaths of Mexico by building a wall along this relatively new line of separation. His argument is that borders are holy, and that people who cross them are "illegals" and criminal. But that just raises questions about his rich confreres' attitude towards borders.
So, let's consider that second point.
Fact is: The rich disrespect borders in two principal ways, one questionably "legal" and the other completely otherwise.
So-called legal border crossings are claimed as a right by international corporations. According to its free enterprise principles, Wal-Mart, for example, has the right to set up shop wherever it wishes, regardless of any resulting impact on local merchants, farmers, or suppliers. Thus, capitalists claim license to cross into Mexico in pursuit of profit. They legalize their border crossing by signing agreements like NAFTA with their rich Mexican counterparts.
Meanwhile, workers (the second equally key factor in the capitalist equation) who are impoverished by "free trade" enjoy no similar entitlements. For them, borders are supposed to be inviolable, even though the boundaries create a captive labor force and prevent labor from imitating the rich by serving its own economic interests — by emigrating to wherever the availability of good wages dictates.
Workers everywhere intuitively recognize the double standard operative here. So, they defiantly cross borders without permission.
The other disrespect for borders on the part of the rich is more insidious. It takes the form of their own defiant transgression of international law by crossing borders to drop bombs on poor people wherever and whenever they wish, without formal declaration of war. (Imagine if poor countries claimed that same right vis a vis their wealthy counterparts, because they consider the wealthy's bombing raids and drone operations as "terrorism.") Let's face it: in the so-called "war on terror," borders have become completely meaningless — for the rich.
The point is that we "Americans" need to re-examine our attitudes towards borders and border walls. Borders, after all, are not sacred to the rich. Never have been. So why should rich corporatists expect workers and refugees from their destructive and illegal border-crossings to respect boundaries the elite have drawn so arbitrarily and violated so cavalierly?
I'll say it again: in the eyes of Mr. Trump, borders are for suckers and poor working stiffs, not for people like him.
The truth is, however, that borders should be the same for everyone, regardless of wealth and power. If capital has the right to disregard borders, so should labor. If the workers cannot cross them, neither should rich investors.
Mr. Trump, tear down that wall!
Source: https://www.opednews.com/articles/2/Borders-Are-for-Suckers-Li-by-Mike-Rivage-Seul-Billionaires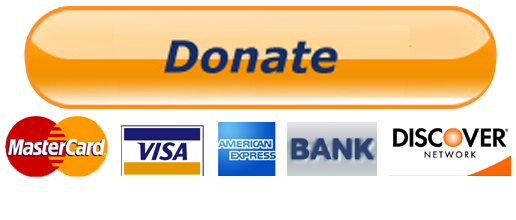 Your Tax Free Donations Are Appreciated and Help Fund our Volunteer Website and Orphanage
Disclaimer: We at Prepare for Change (PFC) bring you information that is not offered by the mainstream news, and therefore may seem controversial. The opinions, views, statements, and/or information we present are not necessarily promoted, endorsed, espoused, or agreed to by Prepare for Change, its leadership Council, members, those who work with PFC, or those who read its content. However, they are hopefully provocative. Please use discernment! Use logical thinking, your own intuition and your own connection with Source, Spirit and Natural Laws to help you determine what is true and what is not. By sharing information and seeding dialogue, it is our goal to raise consciousness and awareness of higher truths to free us from enslavement of the matrix in this material realm.