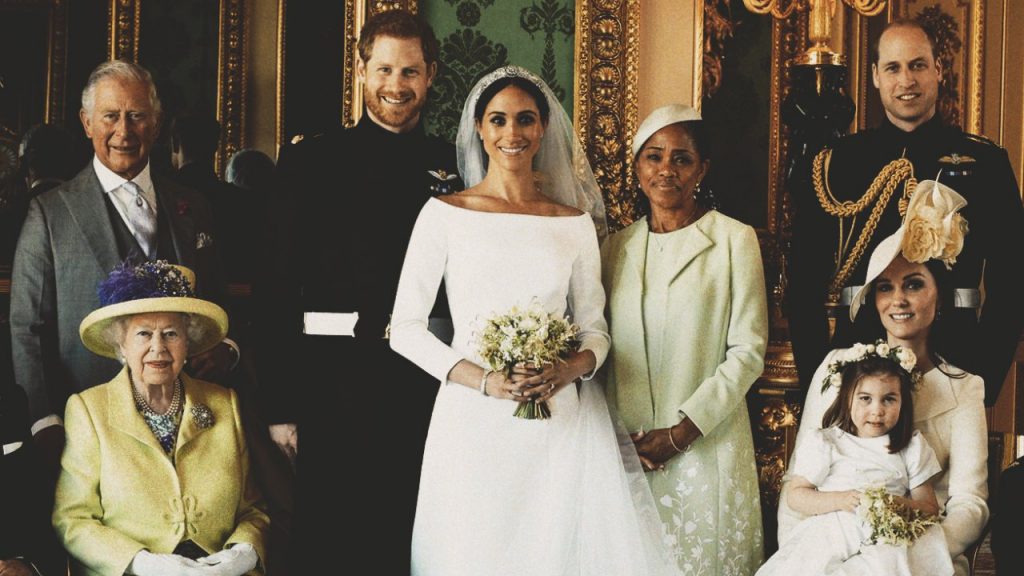 Alleged inherent superiority to the rest of the people living in a particular area: at some point in history, people with more hunger for power than others somehow convinced everybody else that this is how it should be.
All kinds of tabloid pieces of media circulate about the royal families, but few of them examine anything of substance. Here are 7 creepy facts about the European nobility.
1. EUROPEAN NOBILITY ALMOST ALWAYS BELONGS TO OTHER FRATERNAL ORDERS AND SECRET SOCIETIES
Ever heard of the "Order of Charles XIII"? Neither had I, until I learned that a lot of Europe is still under control of monarchies.
The Order of Charles XIII is a freemasonic order, that the King of Sweden is by default the leader of. It was founded in 1811 by the man the order was named for. It's an order that is over 200 years old, a quick and not even that extreme example of how power is passed down.
Basically all the European monarchies have this bizarre thing where the royal family members belong to all kinds of other fraternal orders and semi-secret societies. To get a grasp of what they actually teach or do in these orders, you'd probably have to belong to this family.
Wikipedia is a decent place to garner a bit of info about the Order of Charles XIII:
"The Lord and Master of the Order is the King of Sweden, currently His Majesty King Carl XVI Gustaf. Membership of the order can only be conferred on Freemasons of the Protestant faith. The membership of the order comprises:
Three clerical members, invariably priests or bishops of the Church of Sweden.
Thirty lay members and never more than seven non-Swedish members, each holding the XI (honorary and highest) degree of the Swedish Rite of Freemasonry.
All princes of the Royal House of Sweden are members from birth, but can not wear the insignia unless they are Knights and Commanders Red Cross of the Swedish Order of Freemasons. (Hence the insignia is not worn by His Majesty and His Royal Highness the Duke of Värmland, who are both Knights of the Order from birth).
Foreign princes of Blood Royal may be admitted as honorary members, if they are also senior Freemasons, whether of the Swedish Order or another; they are full members of the Order, but do not count towards its membership limits; HRH Prince Edward, Duke of Kent (United Kingdom) was admitted to the Order on 6 November 2000."
An entire world of info previously unknown to most people about the behavior of royal people can be garnered from that Wikipedia excerpt alone. People don't think the Freemasons are a powerful force? Royalty sure seems to find them important (note not all sects of Freemasonry are the same).
2. THEY ALL WEAR THE SAME SYMBOLS, ACROSS VARIOUS HOUSES AND COUNTRIES
Why do all the European nobility seem to wear 8 pointed stars, or Templar Cross symbols?
Perhaps this is explainable by the ignorance of this author to what they mean, but if I'm reading this correctly, it seems that it's an inside joke and these people have a meaning for these symbols that we don't really get to know.
3. SEEMINGLY PEACEFUL COUNTRIES ARE MILITARILY CONTROLLED STILL BY A MONARCHY
Who controls the armed forces of Norway? King Harald V, he is the commander in chief. In Libya, Norwegian fighters trying to destroy the regime of Gaddafi along with the West and NATO had bombed the very most targets in proportion to number of planes involved, along with the Danish fighters led by another monarchy.
Who controls the armed forces of Denmark? Queen Margrethe II. €120 million EUR was spent by the regime fighting to destroy the regime in Libya, and they participated in the warfare with six F-16AM fighters, corresponding "ground crews" and a C-130J-30 Super Hercules military transport plane. Four of those 4-16's were used for operations on the offensive.
These seemingly peaceful, quiet countries are still ruled by monarchies, and throughout history to the present day, monarchies have waged warfare. If a conflict were to ever erupt in Syria and NATO pursued it, you can bet all the European monarchies would join in on the warfare.
4. THEY USED TO BE CANNIBALS
As late as the end of the 18th Century, the British royal family was known to consume human flesh, as admitted by the UK mainstream media.
A book authored on the topic of "medicinal cannibalism" (sounds pretty horrible and false to me that it could be "medicinal"), seems to provide sufficient evidence for the mainstream to report that at the end of the 1700's, the British nobility were openly practicing cannibalism like it was some delicacy to consume other people.
According to the Daily Mail:
"Even as they denounced the barbaric cannibals of the New World, they applied, drank, or wore powdered Egyptian mummy, human fat, flesh, bone, blood, brains and skin.
Moss taken from the skulls of dead soldiers was even used as a cure for nosebleeds, according to Dr Richard Sugg at Durham University.
Dr Sugg said: 'The human body has been widely used as a therapeutic agent with the most popular treatments involving flesh, bone or blood."
People don't know this, but power as a cultural feature is toxic. If a particular group of people were to maintain power, a sense of superiority, and a military might for centuries upon centuries in what is basically an echo chamber, they would probably spoil into a very rotten group of people.
It's only natural to think that a royal family would enjoy preying upon other people to the point of literally eating human flesh. That sounds extreme, but have you ever heard of the Stanford Prison Experiment? Imagine that times a million and that's the concept of nobility.
5. THEY INTERBRED, YOU COULD SAY THEY "GENETICALLY ENGINEERED" THEMSELVES
To note all the examples of royals interbreeding, it would take a long time. One example is Mary of Teck, the wife of King George V, was engaged to her husband's own brother the Duke of Clarence, but after his death in 1892 she was quick to become engaged to the second eldest son who was of course the new heir to the throne, Prince George.
Today, European nobility often traces back and forth between kingdoms. Modern day kings of British, Spain, Denmark, Sweden, Norway, and other countries often share ancestors.
6. ANY ROYAL FAMILY MEMBER YOU PICK, THEY'RE RELATED TO POWERFUL PEOPLE
Pick any person of nobility, and you'll find they are related to all the shakers and movers throughout history. Take Prince William for example.
He is directly descended from Vlad the Implaler, William the Conqueror, Ivan the Terrible, Charlemagne, Frederick the Great, Catherine the Great, Robert the Bruce, Casimir the Great, and so many more figures of influence.
This is Vlad the Impaler, who is an ancestor of the modern day British family. Yeah, that's an 8 pointed star and square on his forehead. Remember what we said about those symbols? The star is also known as the Star of Inanna, as it was called that in Ancient Mesopotamia.
7. EVEN EXILED ROYAL FAMILY MEMBERS ARE CAUGHT WIELDING INFLUENCE
In Italy, the King is not supposed to rule anymore. There is a law that the royal family of Italy can no longer even live inside the country, or even visit.
That doesn't stop the exiled King of Italy from being accused of puppeteering power from behind the scenes, through a Freemasonic organization known as the Propaganda Due (P2). According to Wikipedia, in an entry about Prince Vittorio Emanuele of Savoy, Prince of Naples:
"On several occasions he has been the centre of controversy in Italy and abroad due to a series of incidents, including remarks that were seen by some as anti-semitic. He was revealed to be a member of Propaganda Due (P2), the state within a state responsible for high-level corruption and political manipulation."
According to a Wikipedia excerpt about P2:
"Propaganda Due (Italian pronunciation: [propaˈɡanda ˈduːe]; P2) was a Masonic lodge under the Grand Orient of Italy, founded in 1945 that, by the time its Masonic charter was withdrawn in 1976, had transformed into a clandestine, pseudo-Masonic, ultraright organization operating in contravention of Article 18 of the Constitution of Italy that banned secret associations. In its latter period, during which the lodge was headed by Licio Gelli, P2 was implicated in numerous Italian crimes and mysteries, including the collapse of the Vatican-affiliated Banco Ambrosiano, the murders of journalist Mino Pecorelli and banker Roberto Calvi, and corruption cases within the nationwide bribe scandal Tangentopoli. P2 came to light through the investigations into the collapse of Michele Sindona's financial empire.
P2 was sometimes referred to as a "state within a state" or a "shadow government". The lodge had among its members prominent journalists, members of parliament, industrialists, and military leaders—including Silvio Berlusconi, who later became Prime Minister of Italy; the Savoy pretender to the Italian throne Victor Emmanuel; and the heads of all three Italian intelligence services (at the time SISDE, SISMI and CESIS)."
Wow. The exiled Italian monarchy has been accused of using a Freemasonic organization to influence power from behind the scenes.
Researching royalty really does get interesting.
(Image credit: britishparanormal, dailymail, wiki)
Source: http://www.anonews.co/7-creepy-facts-about-the-royal-families/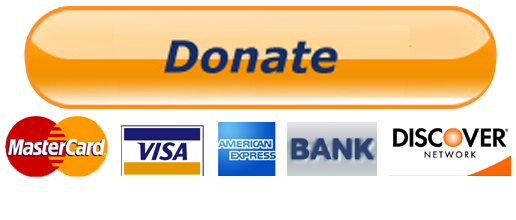 Your Tax Free Donations Are Appreciated and Help Fund our Volunteer Website and Orphanage
Disclaimer: We at Prepare for Change (PFC) bring you information that is not offered by the mainstream news, and therefore may seem controversial. The opinions, views, statements, and/or information we present are not necessarily promoted, endorsed, espoused, or agreed to by Prepare for Change, its leadership Council, members, those who work with PFC, or those who read its content. However, they are hopefully provocative. Please use discernment! Use logical thinking, your own intuition and your own connection with Source, Spirit and Natural Laws to help you determine what is true and what is not. By sharing information and seeding dialogue, it is our goal to raise consciousness and awareness of higher truths to free us from enslavement of the matrix in this material realm.