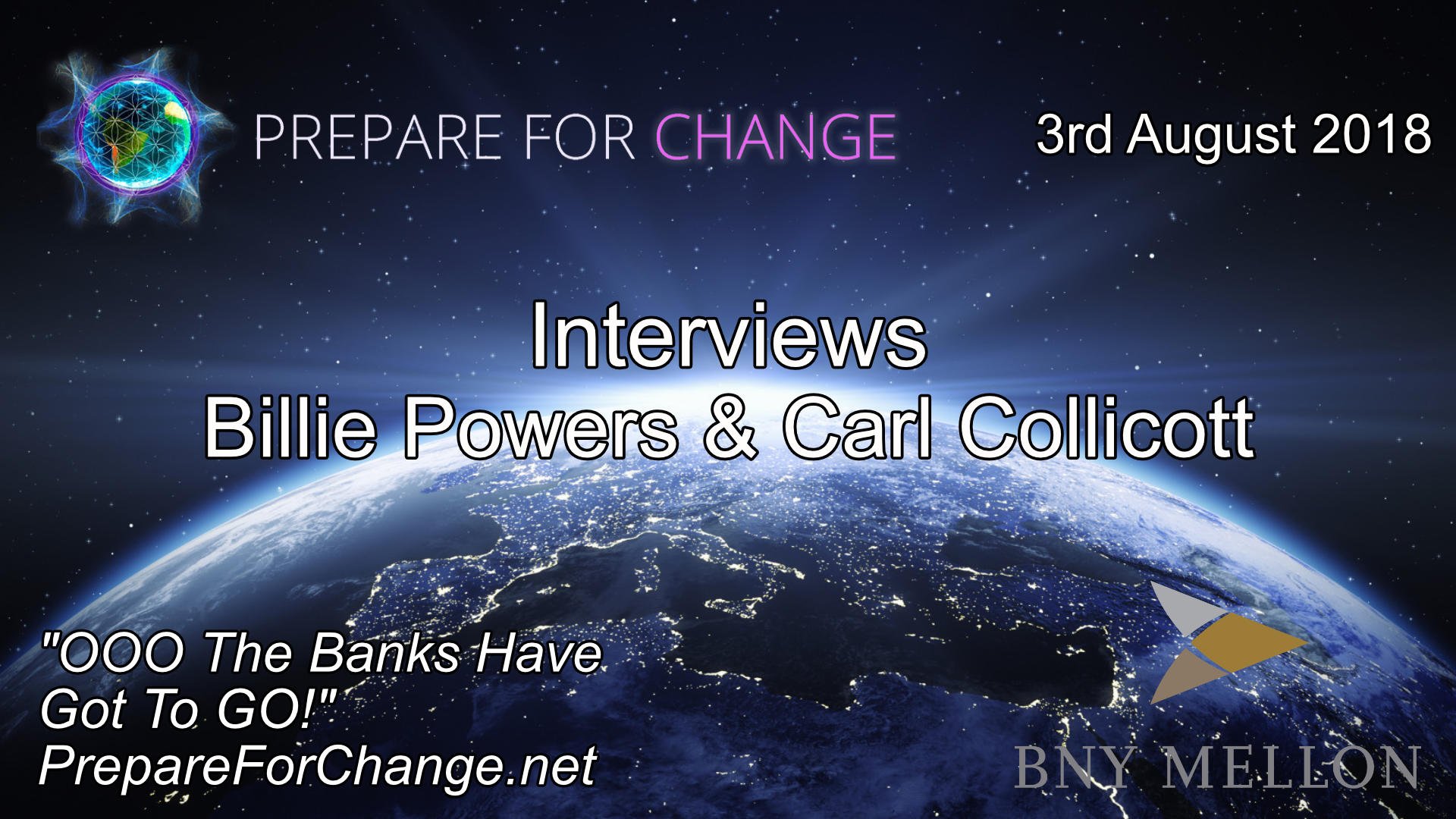 On the 3rd August 2018, prepareforchange.net interviewed Billie Powers & Carl Collicot to get a further update on  their colossal court case involving the 11 year fight for Billie to keep her home. 
Such a protracted battle has meant that much has been uncovered with regards to the malpractice the bank has done, including researching documentation that spans over a 100 years of banking and what definitions, terms and codes of practice the banks REALLY should be doing and are not.
The Bank of New York Mellon, have like all banks been underhanded, played dirty, and even got subtlety involved in trying to derail this case… Thankfully this time the presiding Judge is actually listening to the plaintiffs and is taking steps to ensure this case is not dismissed under any technicalities.
This wonderful interview is a refreshing reminder that We the People are unfairly treated at every turn by the corrupt bankers and that these banks actually don't have the right to legally foreclose on your home!
We hope you enjoy this interview, this case is becoming a landmark case by which all of us can find the tools we need to take on the corporate mega banks.
For more information on this particular case, please take a look at their Facebook page detailing further information.
https://www.facebook.com/POWERSvBONYMetal/