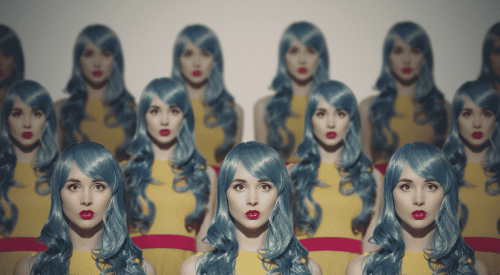 By Arjun Walia
IN BRIEF
The Facts:Recently, a popular rapper named Lil Buu claimed he is a clone who was cloned by a company called Clonaid. He ignited a debate, but the fact remains, human cloning has been a controversial topic for years, and it might have already been done.
Reflect On:Different types of cloning may exist, including the transferral of consciousness into another body. It could also have health benefits, but is it 'right?'
If there's one thing I've learned about the planet from working at CE for nearly a decade, it's not to instantaneously dismiss a claim simply because it conflicts with what I currently believe. This has been a problem throughout history, in all fields, and it's not a secret that intellectual authorities have pronounced their supremacy by simply ridiculing aspects of our reality that simply don't fit within the framework of accepted knowledge.
We've come a long way, and we now live in a world where labelling something as a 'conspiracy theory' is actually harmful and detrimental to moving forward. 9/11 is perhaps the best example we know, despite the fact that the US government still sticks to their official story while practically all of America has now seen through the cracks and lies. Another great example would be Edward Snowden. Prior to his leaks, mass surveillance was considered a conspiracy theory. UFOs are another one that is no longer a debatable topic–UFOs exist, the extraterrestrial conversation is the one we are having now, along with other metaphysical realities.
Revelations continue to make their way into the mainstream, and when the 'global elite' ridicule them, or label them as false without explaining why or presenting any evidence, it just hurts their agenda even more. So while we as a collective have been 'had' on so many different topics in the past, it's exciting that many more of us are becoming aware of this, and we are now reacting. We are in the midst of great change. In today's day and age, it's vital to keep an open mind, allow your belief systems to be challenged, as new information that is backed by evidence is hard to ignore. We have to come to terms with aspects of our reality and the human experience that don't resonate with us, so we can begin to change the story.
Ready To Read About Cloning?
This is why it might be a good time for an article on cloning, to simply challenge you to observe your reaction to something you may not believe. What was once considered 'crazy' is no longer so in so many areas, and perhaps this is the trend we are seeing with regards to the idea of cloning. For those of you who don't know, cloning on animals has been done and repeated in labs. Experts are also looking at cloning to re-generate new organs that could replace faulty ones. Multiple universities intend to produce cloned human embryos in order to derive stem cells for medical research on diabetes, Parkinson's disease, and other diseases.
'Dolly the sheep' made headlines when she became the first (that we heard about) mammal to be cloned from an adult cell. Prior to Dolly, several clones had been produced in the lab, including frogs, mice, and even cows. All of them had been cloned from the DNA from embryos. Scientists also recently cloned monkeys for the first time. So is it really hard to believe that it's been done on humans?
UN Prohibits Human Cloning
Shortly after Dolly was cloned, the United Nations General Assembly gathered to create a declaration on human cloning, where Member states were called on to adopt all measures necessary to prohibit all forms of human cloning. 84 countries were in favour of the ban, 34 were against it, and 37 Member States chose not to vote at all. (source) It raises a number of philosophical questions, for sure, but how fitting was it for the UN to pose these sanctions during this time?
Below is an excerpt from a Wikileaks document describing a meeting at the UN in 2008 with regards to human cloning, expressing that many countries believe "that any human cloning is unethical and an assault on human dignity, and transforms humans into commodities, devaluing human life and the relationship of human beings to each other."
The document goes on to state,
An effort to ban reproductive human cloning, while being silent on "research" cloning, would suggest something less than total condemnation of all cloning and thus be inconsistent with the UNGA declaration. There can be no exception for "research" cloning, which would require the destruction of all cloned embryos: to attempt to justify it on the basis of potential benefits would take the ethically untenable position that human life can be created and destroyed for the convenience of others. And any effort to regulate "research" cloning would similarly be unacceptable since it would facilitate what the UNGA has already said should be banned.
So, as you can see, human cloning is a serious issue, and has been a serious issue for a while. For someone who has never heard of this type of thing, it might come as a shock that such discussions have taken place.
Lil Buu
This is why it caught my attention when celebrity/hip-hop artist "Lil Buu" gave an interview on Vlad TV stating that he is a second generation human clone who escaped from a cloning facility and that he was cloned by a company called Clonaid. According to him,
I was cloned by clonaid in Canada, my model number is 0112568…A lot of the memories from Clonaid were erased so that way the new gen can move forward with whatever new programming was made….They can remove a fragment of bone that's located here (points to forehead, in between the eyes), and in this fragment of bone it stores all of your memories and consciousness, and with that, they can make a sufficient replica of yourself, a reproductive version of you including your memories, and you can be selective as to which ones you keep and don't keep. This process has been around for quite some time.
This begs the question, is the same body required for the  transferal  of consciousness?
It's interesting he mentions Canada because Wikileaks' Julian Assange also confirmed this a few years ago. (source)
Clonaid actually made headline news all over the world when they announced they'd received a large donation to fun the cloning of a human child. Dr. Brigitte Boisselier, Ph.D. (scientific director of Clonaid) and a former chemist from Air Liquide were in charge of the operation, and for years the company was under regulatory suspicion and bombarded by media coverage. In 2001, she announced that a baby had been born, but following multiple lawsuits and controversy, no evidence of the human clone was provided, and mainstream media insinuated that the entire debacle had been a hoax. You can watch the press conference below when she decided to make the announcement.
Why would the Federal government, along with big governing bodies like the United Nations openly and publicly stress that human cloning is not allowed if it was not possible?
Here's a statement from Bill Clinton during his presidency, regarding the establishments view on human cloning,
Our administration believes that there are loopholes that could allow the cloning of human beings….Therefore today I am issuing a directive that bans the use of any federal funds for any cloning of human beings.  Effective immedietley, no federal agency may support fund or undertake such activity. Of course a great deal of support and research in this area is supported by private funds, that is why I am urging the entire scientific and medical community, every foundation, every university, every industry that supports work in this area, to heed the federal governments example. I am asking for a volutary moratorum on the cloning of human beings…As we gain a fuller understanding of this technology…we must proceed with a conscious….(source)
The Raëliens
One thing used to ridicule Clonaid, who Kid Buu referred to as just one company, is the fact that they are headed up by what's become known as a 'cult.' They're called the Raëliens, and they believe that we are descendants of extraterrestrials, that we were created, in a sense, by intelligent extraterrestrials. They believe that Buddha, Jesus and many other similar figures are all messengers of this movement. Their purpose is to create awareness about the idea that if humans become peaceful enough, they will meet and be welcomed by these extraterrestrials. The Raëliens have had a long interest in human cloning for the purposes of extending human life.
This is no doubt interesting, especially if you are familiar with Collective Evolution. We've been creating awareness about UFOs and the extraterrestrial hypothesis since our inception. If you'd like to read our ET/UFO related articles, you can do so in the disclosure section of our website, here.
That being said, I'ven ever done any research on the Raëliens, and I don't know much at all about them.
Ethical Questions
Obviously, there are moral issues and a number of questions to ask with regards to human cloning. The first thing on most people's mind would be the question of, is it natural? Is it playing God? I don't know, but what is natural? Perhaps it is in our nature to figure out how to extend and expand our material life. At the same time, I believe it's important to have the recognition that we are talking about life and death at the material level, I do believe that the non-material aspect of ourselves (our soul) is something eternal.
The fact remains, this technology is out there and has been out there for a long time. It's not uncommon to hear about new technology and developments fifty to a hundred years past their inception. New technologies are also subject to secrecy orders if the global elite decides to use them in any sort of way. All they have to do is justify it being a 'national' security issue and then they don't have to tell anybody.
We don't know much about cloning, the details, the possibilities, or how human consciousness and the human soul play a role. There are still many unanswered questions, but at the end of the day, it's all about changing the human experience and exploring what we are capable of.  Perhaps we live in a world full of technologies that are far beyond what we can even comprehend? If these technologies can be brought out in order to benefit humanity, I'm all for them, but it's really the intention and the consciousness behind that technology that determines if it's at all necessary in any kind of way.
Clearly, there are still a lot of unanswered questions with regards to this, and that comes as a result of a lack of transparency. What also attracts me to this is the fact that the 'powers that be' seem to be sharply against it, and I doubt this is due to moral/ethical reasons. Does the release of cloning technology threaten the global control structure similar to the way free energy would? Are there powerful interests being threatened here? What are the implications of cloning?
Source: https://www.collective-evolution.com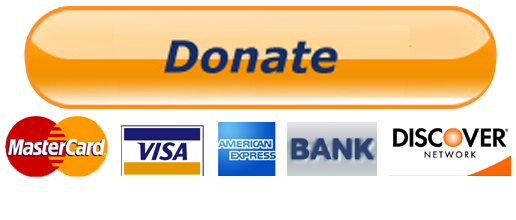 Your Tax Free Donations Are Appreciated and Help Fund our Volunteer Website and Orphanage
Disclaimer: We at Prepare for Change (PFC) bring you information that is not offered by the mainstream news, and therefore may seem controversial. The opinions, views, statements, and/or information we present are not necessarily promoted, endorsed, espoused, or agreed to by Prepare for Change, its leadership Council, members, those who work with PFC, or those who read its content. However, they are hopefully provocative. Please use discernment! Use logical thinking, your own intuition and your own connection with Source, Spirit and Natural Laws to help you determine what is true and what is not. By sharing information and seeding dialogue, it is our goal to raise consciousness and awareness of higher truths to free us from enslavement of the matrix in this material realm.