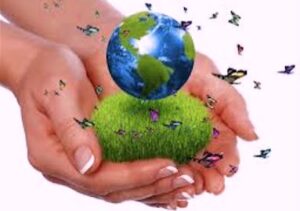 Because the response for Nature Restoration Volunteers was so positive, we are holding a second Zoom call for those who could not attend the first one.  The call will be scheduled this weekend and the day and time will be posted on this site in the next few days.
As previously posted, Prepare for Change is putting together a team to launch the Nature Restoration program.  We are seeking volunteers experienced or interested in nature and environmental issues such that we become the preeminent source for nature related programs with a divine purpose.  We have lots of ideas on how we see the program evolving, however we seek others who can bring their own vision and creativity into its' planning.  Our immediate goal is to find a team of dedicated volunteers willing to share their thoughts and ideas with others.  As there are many people with a passion for their beliefs, there are few of those willing to take a leadership role required in advancing that vision.
If this seems like your calling and/or interest, please plan to attend this general volunteer Zoom conference call this weekend, the date and time which will be announced shortly.  The call will be initiated in the USA on CST time (BST London time, AEST Australian time) and will be limited to less than an hour.
Please be reminded that Prepare For Change and the Nature Restoration program is completely run by volunteers and that if you are considering becoming a volunteer, please know that it will take a level of commitment of your personal time.  Such commitment is hopefully incentive for all to manifest The Event!
If you cannot participate in the call on this date but would be interested in volunteering at any level and area of interest, please feel free to contact us at [email protected]
We hope your awareness of our planet's current state nudges you to understand that real positive change is afoot.  Perhaps this is an opportunity to manifest the change you want to make.
Victory of the Light!