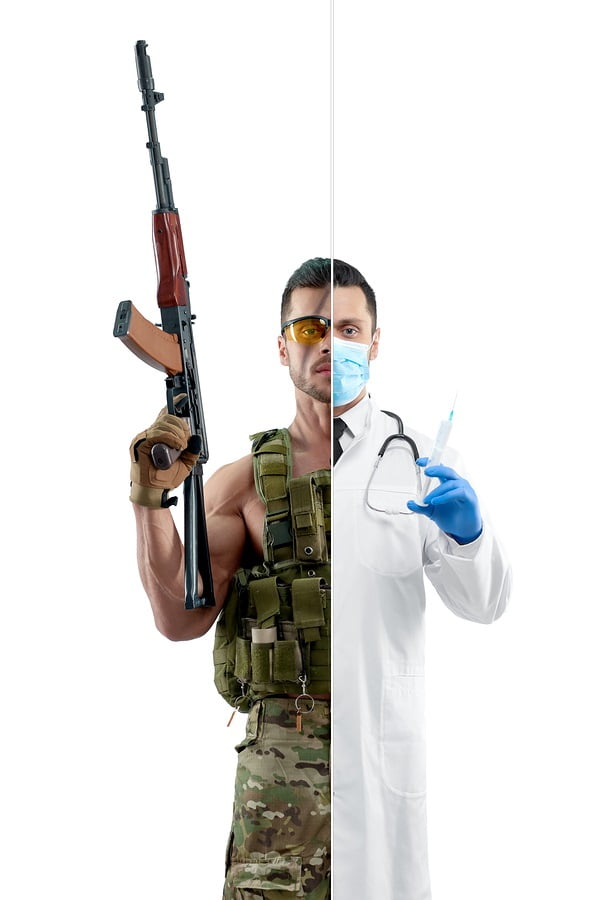 Is a Bill Requiring Your Children to Get Every CDC Recommended Vaccination Coming to Your State?
by Barbara Loe Fisher,
As vaccine-related bills are being introduced into state legislatures this month, a bill (HB1090) has been proposed in the Virginia legislature to require school children to receive every dose of all current and future vaccines added to the recommended childhood vaccine schedule by the Advisory Committee on Immunization Practices (ACIP) appointed by the U.S. Centers for Disease Control (CDC).
It removes legal authority from the state Board of Health to make recommendations to the General Assembly, the Joint Commission on Health Care and the Governor for revision of the list of vaccines required for school children and effectively transfers that authority to an unelected federal advisory committee.
In what is a very transparent power grab by federal government officials that is sure to make pharmaceutical company stockholders smile, this type of proposed legislation could be coming soon to your state, too.
Here is why automatically codifying federal vaccine use recommendations into state law threatens the integrity of representative government in our constitutional republic and is a threat to the public health and civil and human rights.
Violation of Historic Separation of Federal and State Powers.
State legislators voting to enact laws, which automatically codify federal ACIP recommendations into state law, are abdicating responsibility and accountability for exercising power authorized by the U.S. Constitution by handing that power over to unelected members of a federal government advisory committee.
The authors of the U.S. Constitution recognized it was important to balance the powers of the federal and state governments,1 and to include a Bill of Rights guaranteeing individuals natural rights and civil liberties that limit the power of both federal and state governments.2 Anything not defined in the U.S. Constitution as a federal activity defaults to the states.3 4
Historically, the legal authority to create public health laws to control infectious disease transmission among residents living in each state has belonged to state legislatures, health departments and Boards of Health, while the legal authority to protect the U.S. population from infectious diseases brought into the country by people crossing national borders or state borders belongs to the federal government.5 6
In 1905, the US Supreme Court affirmed the constitutional authority of state legislatures to mandate that citizens receive smallpox vaccinations during epidemics. The Court warned states vaccine laws should not be implemented in way that they become "cruel and inhuman to the last degree" for individuals and "lead to injustice, oppression, or an absurd consequence."7 8
Relinquishing power to the federal government that is reserved to the states and eliminating necessary checks and balances on federal power, betrays democratic principles foundational to the representative government of our constitutional republic.
Cuts Citizens Out of the Law-Making Process
Transferring authority to mandate vaccines from duly elected members of a state legislature to an unelected federal government advisory committee poses a risk to the health and welfare of children and usurps the right of Americans to publicly participate in the law making process through their elected representatives.
CDC appointed members of ACIP, who can have financial ties to vaccine manufacturers, and government health officials engaging in public-private partnerships with the pharmaceutical industry,9 have no legal responsibility or accountability for what happens to the health of a child who is harmed by a state mandated vaccine.10 11 State legislatures, state health departments and Boards of Health are in a more knowledgeable position than the federal government to effectively address public health issues in the states.
Writes Pharma A Blank Check
Giving a federal agency blanket legal authority to automatically mandate every vaccine recommended by the CDC for use by all children attending daycare and school in every state will certainly financially benefit pharmaceutical companies but will not equally benefit citizens.
In 1980, the cost to "fully" vaccinate a child in a private doctor's office according to CDC recommendations was $17 12 and that cost is now a staggering $3,000.13 There is no limit on future costs to vaccinate a child with every new vaccine licensed by the FDA and recommended for all children by the CDC.
The Pharmaceutical Research and Manufacturers of America (PhRMA) list 264 vaccines in active development by drug companies, including 137 infectious disease vaccines.14 The World Health Organization (WHO), with taxpayer funding by the CDC,15 is fast tracking development of 13 vaccines by multi-national pharmaceutical corporations.16
Most of these vaccines, as well as many others, will be recommended by ACIP for use by all children, including vaccines for HIV/AIDS, TB, Malaria, Influenza, Respiratory Syncytial Virus (RSV), Group A Streptococcus, Group B Streptococcus, Herpes Simplex Virus (HSV), E-coli; Shigella, Gonorrhea, Chikungunya and Salmonella.
The global vaccine market was valued at $28 billion in 2016 and is projected to become between $48 billion and $93 billion by 2025.17 Market forecasters predict North America will dominate the US vaccine market that "is expected to rise at a significant pace" due to "the presence of several key manufacturers in the region" and "favorable government policies for manufacturing and sales of vaccines."18
Public-private business partnerships between the federal government and the pharmaceutical industry guarantee that most vaccines being developed by drug companies will be licensed and recommended for use by children and adults by the government.19
U.S. vaccine manufacturers Merck & Co. (rotavirus, HPV, hepatitis A, hepatitis B, varicella zoster (chickenpox), MMR, MMRV, pneumococcal vaccines) and Pfizer (pneumococcal, meningococcal B vaccines), as well as the UK pharmaceutical giant GlaxoSmithKline (rotavirus, hepatitis A, hepatitis B, influenza, meningococcal, DTaP, DT, Tdap, HIB; polio vaccines) and France's Sanofi Pasteur (influenza, meningococcal, DTaP, DT, Tdap, HIB, polio vaccines)20 will reap significant profits if states enact laws automatically mandating that children get every dose of every existing and new vaccine without deliberation by state health departments, Boards of Health or public hearings in the legislature providing input from residents impacted by vaccine mandates.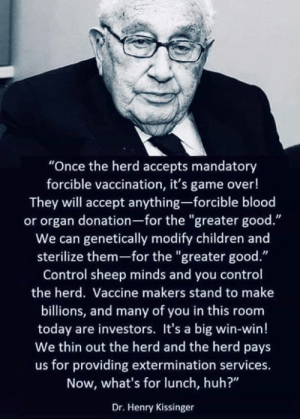 Creates Unfunded Mandates
Many states are already undergoing significant budget challenges. A law that automatically adds all ACIP recommended vaccinations to school requirements for children creates an unfunded mandate that increases the state's health care costs at the expense of other programs and services.
Ignores Vaccine Risks and Rewards Liability-Free Vaccine Manufacturers
Vaccines are commercial pharmaceutical products carrying risks that can be greater for some individuals for genetic, epigenetic and other biological or environmental reasons but doctors cannot reliably predict who will be harmed.21
There are long standing vaccine safety knowledge gaps detailed by the Institute of Medicine in more than 20 years of published studies on vaccine safety issues,22 23 including lack of studies scientifically evaluating the safety of the birth to six year old vaccine schedule recommended by the CDC.24 25
The 1986 National Childhood Vaccine Injury Act created a federal Vaccine Injury Compensation Program (VICP) for children injured by CDC-recommended vaccines. The VICP has awarded more than $4 billion to vaccine victims since 1988, although two out of three vaccine injured plaintiffs are turned away without financial support.26
The Act passed in 1986 gave vaccine manufacturers partial liability protection and did not shield doctors or other vaccine administrators from civil liability when vaccines cause harm.
However, subsequent amendments and rule making changes by the federal government between 1987 and 2016 shielded vaccine providers from liability and substantially weakened the Act's safety and compensation provisions.27
Since 2011 when the U.S. Supreme Court declared that FDA licensed vaccines are "unavoidably unsafe,"28 pharmaceutical corporations have no civil liability for harm caused by vaccines mandated by state governments for children to attend daycare and school.29
Creates an Uncontrolled Scientific Experiment on School Children
The CDC acknowledges that clinical trials of new vaccines conducted by drug companies seeking licenses for new vaccines often contain too few participants followed up for limited time periods, who may not closely represent the U.S. population in terms of demographics, race and ethnicity.30
Some new vaccines licensed by the FDA have been proven to be too reactive and have been withdrawn from the market within a few years of licensure after persistent reports of vaccine-related brain and immune system damage and death.31 32
The true effectiveness of new vaccines following licensure is also not certain for years or even decades. Vaccinated persons can get infected with and transmit infectious diseases, often without showing symptoms or being diagnosed and reported.33 34 35 36 37 38 39 40
For example, the Centers for Disease Control acknowledged in 2019 that vaccinated children can still get pertussis (whooping cough) because the B. pertussis microbe has genetically mutated and the current vaccines do not contain all strains. 41
Very few states have mandated that school children get HPV or annual influenza vaccinations, which are recommended for all children by the ACIP.
However, if states codify ACIP recommendations into law, children attending daycare and school would be required to receive the flu shot every year, despite the CDC reporting that the influenza vaccine was effective less than 50% of the time over the last 15 years.42 HPV vaccinations would be required, despite the fact that HPV cannot be transmitted in a school setting.43
Citizens in every state, along with state health departments and Boards of Health, should have an opportunity to review the scientific evidence when considering the benefits and risks of federally recommended vaccines for children and work with duly elected legislators to make informed decisions about whether a particular vaccine should be included in public health laws as a requirement for school attendance.
Endangers Medically Fragile Children
This type of proposed legislation could put more immune compromised and medically fragile students at risk of suffering vaccine reactions or contracting vaccine strain infections if all current and future vaccinations recommended by the federal government for children are automatically mandated for children to attend daycare and school in the states.
The ACIP has eliminated almost all contraindications to vaccination44 and the CDC now directs doctors to give inactivated vaccines and most live virus vaccines to all children, regardless of whether they are severely immune compromised or have suffered previous vaccine reactions.45 46 47
Depending upon the vaccine and an individual's health at the time of vaccination, children and adults who have recently received live virus vaccines, such as varicella zoster,48 influenza49 and measles,50 shed vaccine strain virus in body fluids for different amounts of time. Immune compromised individuals receiving live virus vaccines often shed vaccine strain virus for longer periods of time.51 52 53
Additionally, vaccine strain infections can be misdiagnosed as wild type infections,54 which can result in mischaracterization of the true nature of reported outbreaks of disease.
For the past several decades, states have had to create more and more special education classrooms to meet the needs of disabled and chronically ill students.55 56
Children already disabled by vaccine reactions and medically fragile children will be at increased risk for vaccine injury. Special education costs could increase significantly in states if every ACIP recommended vaccine is required for every child to attend daycare and school in every state.
Contradicts Supreme Court Decisions on Parental Rights and Violates Human Rights
There is a long-standing principle in U.S. law that parents have a legal right to raise their children without undue adverse interference by the State.
In 1979, the Supreme Court stated that,
deeply rooted in our Nation's history and tradition, is the belief that the parental role implies a substantial measure of authority over one's children. Indeed, "constitutional interpretation has consistently recognized that the parents' claim to authority in their own household to direct the rearing of their children is basic in the structure of our society."57
The human right to exercise voluntary, informed consent to medical risk taking is central to the ethical practice of medicine and implementation of public health laws.58
Those rights can be protected if citizens are able to work with their elected representatives to ensure they are not stripped for public health laws.
The lucrative public private partnership between multi-national pharmaceutical companies and government health agencies that develop and regulate vaccines and make national vaccine policy are driving the mandatory vaccination lobby to persuade state legislators to give up their constitutional authority and ethical responsibility for creating state public health laws with the consent of those they govern.
State legislatures that transfer constitutional authority to mandate vaccines to unelected members of a federal agency committee are betraying foundational principles of representative government.
Monitoring Proposed Legislation In Your State
Virginia HB1090 is scheduled to be heard in a House health committee on Tuesday, Jan. 21 at 4 pm. For details and updates on that bill and other vaccine-related bills that have been introduced in state legislatures this year, become a user of and access the free online NVIC Advocacy Portal.
Source:  TheVaccineReaction.org.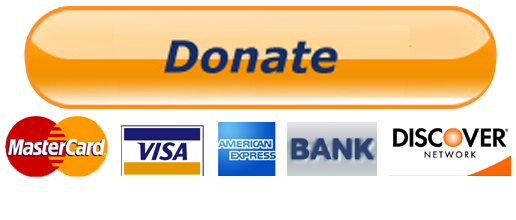 Your Tax Free Donations Are Appreciated and Help Fund our Volunteer Website and Orphanage
Disclaimer: We at Prepare for Change (PFC) bring you information that is not offered by the mainstream news, and therefore may seem controversial. The opinions, views, statements, and/or information we present are not necessarily promoted, endorsed, espoused, or agreed to by Prepare for Change, its leadership Council, members, those who work with PFC, or those who read its content. However, they are hopefully provocative. Please use discernment! Use logical thinking, your own intuition and your own connection with Source, Spirit and Natural Laws to help you determine what is true and what is not. By sharing information and seeding dialogue, it is our goal to raise consciousness and awareness of higher truths to free us from enslavement of the matrix in this material realm.