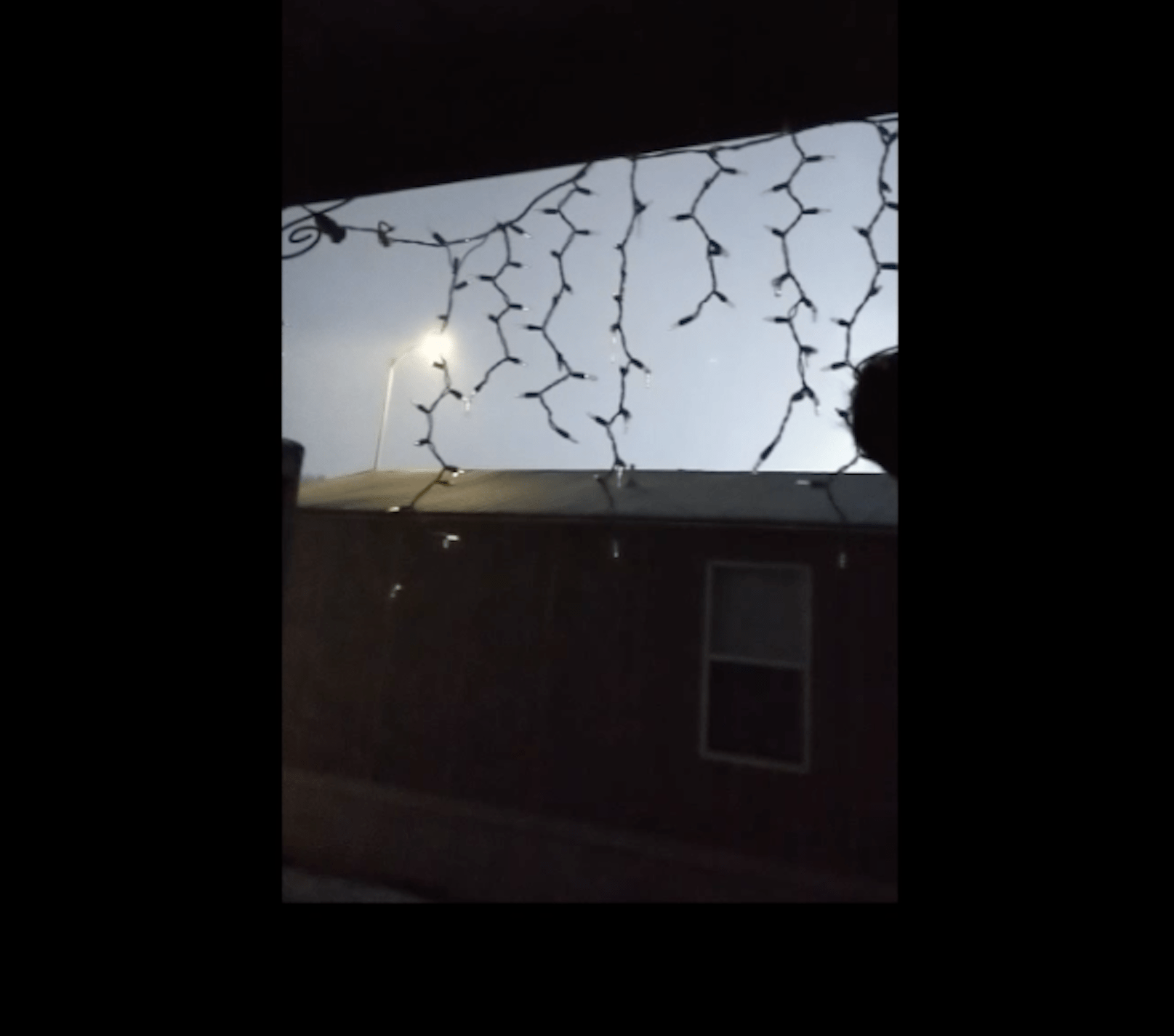 Join us for an open discussion Zoom call this Friday, March 5.  The invitation information is at the bottom of this post.
Article by Magen Kutra
On February the 11th 2021, I received an email from my son's school stating that the biggest topic of conversation heading into that weekend was the weather.  It further stated that it was going to be really cold Saturday night thru Tuesday morning.  I do not watch the news or weather stations, so I did not know what the letter was referring to, but I thought that the letter was a little strange.  The next couple of days were very cold and we were told to stock up on food and water just in case.  We were also told that Texas may have rolling black outs.
Then 2 days later on February 14th 2021, at around midnight we witnessed a blueish and green flash in the sky.  At the same time that we saw the blueish and green flash, the electricity in our home tried to go out.  The electricity inside the house made a weird sizzling sound and flashed the electricity on and off, but it sounded like the electricity was trying to being sucked out of the house.  It was really weird and I had never experienced the lights in the house making that noise and flickering like it was.  I recorded the flashes on my cell phone.
The flashes appeared to be coming from the East where Houston, Texas is located.  I captured four videos that show the blueish/green flashes.  There is one video, where just as I am opening the door with my camera on, I managed to capture what looked similar to a lightning strike, except it was blueish/green and the width of it was wider than a lightning bolt.  The flashes of blueish and green lights made our electricity flicker continuously for about two hours before it finally killed our electricity at around 3 A.M.
When we lost electricity, it was sleeting outside.  The electricity was out for about a week and we were told that we needed to boil our water until further notice.  It has never snowed or iced-over like it did for those couple of days.  I definitely believe that what I saw was either a DEW or HARP.
My intentions for showing these videos are to hopefully bring some truth or knowledge of what happened to the Texas power grid and for Texans to continue to help each other out.
The state of Texas, in southwestern United States, was battered by a rare polar vortex of freezing temperatures and snow from Feb 13th through February 20, 2021.  Snow and ice made roads impassible and the state's power and electric grid left over 4 million people without lights, heat and water for up to a week.  Even after power was gradually restored, water shortages, empty grocery store shelves, broken pipes causing flooding and collapsed ceilings in buildings continued the trauma.  Multiple car crashes occurred, including a pileup of over 100 vehicles on a freeway.  Electric rates soared with new charges for a few days of coverage, rising into the thousands of dollars.
As the blaming begins, there is plausible reason to believe that the events are not just a simple, natural act of God.  This article chronicles the sequence of events leading up to and during the storm of cold and suffering.  The suspicious evidence includes Biden Executive Orders rolling back Trump policies effecting Texas on Inauguration Day and the Department Of Energy decision not to allow Texas to ramp up its power supply in advance on the oncoming storm. Lawmakers and regulators, including the Texas PUC, and the industry-friendly Texas Railroad Commission that regulates oil and gas, have repeatedly ignored, dismissed or watered down efforts to address the electric grid weaknesses.  Weather  manipulation  and control technology, such as HAARP, is well known by the alternative news community. HAARP is the High-frequency Active Auroral Research Program utilized by the US military, University of Alaska and DARPA  for transmitting ionospheric frequency beams into the upper atmosphere.
Texas is known for its heatwaves, so why was it devastated by an Arctic storm with temperatures down to zero degrees Fahrenheit?  According to the US National Weather Service, the cold air "outbreak" originated in the North Pole and Arctic Ocean region, spreading south through Canada to a wide region along the  US Gulf Coast and elsewhere around the globe.   Wind chills in North Dakota, Minnesota and Wisconsin reached -40 to -60 degrees F.   It  snowed in Saudia Arabia, and the Middle East on Feb 17th.  More than two-thirds of the US population was under some kind of winter weather alert.  This is the kind of cold that happens once in a century.
According to Jeff Berardelli, a meteorologist and climate specialist for CBS News, the extreme weather pattern is called a Sudden Stratospheric Warming, or SSW.  Small SSWs occur every couple of years around the Northern Hemisphere.  In late December and early January, temperatures in the atmosphere high above the North Pole warmed by 100 degrees F,  from -110 degrees F to -10 degrees.  When Arctic air warms rapidly, it disrupts a spinning mass of cold air called a polar vortex.  Normally jet stream winds keep cold air trapped, but this time the warming weakened  and elongated the jet stream, forcing the cold air southward.
Geopolitical Changes  Before  Polar Event
Texas energy companies failed to winterize its grid in spite of known vulnerability after a cold freeze in January 2014 that crippled generators, bringing the grid to the brink of collapse.  That followed earlier failures related to a 2011 storm.  The Texas Public Utility Commission (PUC) sought changes requiring energy companies to address potential failure points, including weather related events, but nothing was done.  In the end , PUC relented in its demands for upgrades.    On Feb. 17, 2021, one of the STP nuclear reactors near Houston, not winterized, automatically shut down when a feed-water pump that serves the reactor was disrupted. Gas plants shut down due to frozen gas pipes carrying fuel to the facilities.
Biden Executive Orders on January 20, 2021.
Biden's Executive Order on Inauguration Day, Jan. 20, 2021 suspended President Trump's EO 13920 on May 1, 2020 for 100 days, regarding the  construction of the Keystone Pipeline. Furthermore, it lifted the security on the power grid ordered by Trump, thereby allowing China to have access for changes to the grid for up to 100 days.  In total,  it suspended 12 of Trump's EO's,  plus a number of Trump era regulations. In this way, Biden, on his first day in office, opened up the American electrical grid to China.  Three weeks later, almost 5 million Americans were without power in freezing temperatures, causing the deaths of at least 86 people and many animals.
Chinese power equipment  is known to be embedded with software and hardware that can be remotely controlled.  Trump's  EO on 5/1/2020, stated that the US should no longer purchase transformers and other electric grid equipment from China for national security reasons.  Trump's concern was based on a 2014 study finding that the US had only 6 transformer manufacturers, whereas China had 30 manufacturers in the US.  Prior to 2009, there were no transformers in the US manufactured by China.  From 2009-2019, China had manufactured 200 of our transformers, supplying 60% of the US power grid.  Green energy wind turbines are also built by China and placed on land purchased by China.   China owns two wind turbine farms in Texas, (Rattlesnake Wind Farm  and The Heart of Texas Project).
Biden's Executive Order (EO) on 1/20/2021, is named  Protecting Public Health and the Environment and Restoring Science to Tackle the Climate Crisis.   It revoked the March 2019 Permit for the Keystone XL Pipeline granted to TransCanada Keystone Pipeline L.P. to "construct, connect, operate, and maintain pipeline facilities at the international border of the United States and Canada…"   As explained in Section 6 (b)   "In 2015 the Department of State and the President determined the Keystone XL Pipeline would not serve the U.S. national interest" and the US "… must prioritize the development of a clean energy economy…"  Section 6(c) states that "Extreme weather events and other climate-related effects have harmed the health, safety, and security of the American people and have increased the urgency for combating climate change and accelerating the transition toward a clean energy economy."
Immigration Regulation Changes
Texas refused to comply with immigration changes ordered by Biden on his first day in office to suspend deportations and the "Remain in Mexico Policy" (Migrant Protection Protocols)  for asylum seekers.    Two significant policy changes were announced by the Department of Homeland Security along with EO's.  The moratorium is part of enforcement policies within Customs and Border Protection, Immigration and Customs Enforcement and the US Citizenship and Immigration Services. Currently the Biden administration has opened up the detention centers for children who arrive without parents that were condemned by Democrats  during the Trump administration.  It is unclear how many  undocumented immigrants were released in the southern border states with no COVID tests, holds on criminals and sex offenders or without known housing.
Ken Paxton, Texas AG, filed a lawsuit  on Jan 22rd, challenging the Biden administration on the 100 day moratorium on deportations.  Paxton claimed the moratorium violates the US Constitution and various federal and administrative laws, as well as an agreement between Texas and DHS. A higher number of  illegal aliens leads to significant financial costs in terms of education and health care at a time of economy downturns from the pandemic lock-downs.
Department of Energy Order 202-21-1
On Feb. 12th, two days before the  unprecedented vortex reached Texas, ERCOT filed a Request for Emergency Order Under Section 202(c) of the Federal Power Act with the Biden Administration's Department of Energy (DOE) for an EPA waiver allowing power generation facilities to operate at full capacity  from Feb. 14th  through Feb 20th.   It was expected by both ERCOT and the DOE that  environmental standards would be exceeded during that period and rotating blackouts would be insufficient to maintain the electric grid.   The DOE determines how much energy Texas is allowed to produce, keeping a low cap in order to fight "global warming" and "climate change."
DOE Order 202-21-1 was signed on Feb 14, 2021 by acting Secretary of Energy David Huizenga.  ERGOT was permitted to increase power generation only after all available reserves and resources of  natural gas, coal and oil were exhausted.  Furthermore, units generated beyond environmental limits could only be offered at a price to customers no lower than $1,500 MWh.   The order did not waive ERCOT's obligation to purchase emission allowances that occur during the emergency conditions or to use other geographic generators.   It was impossible for ERGOT to comply with those restrictions and fines would be levied against them if they just went ahead and ramped up power ahead of the expect demand surge.
Power and Electrical Grid System in Texas
Texas is the only state with an independent power grid. Retail electric deregulation in Texas began in 2002.   There are three main grids in the lower 48 states – The Eastern, the Western and the Texas Interconnections.   The Texas grid is managed by the Electric Reliability Council of Texas (ERCOT), founded in 1970.  ERCOT is one of 10 regional councils in North America.  It is a membership-based, non-profit organization governed  by a board of directors and  subject to oversight by  the Public Utility Commission and the Texas Legislature.  It manages 90% of the power delivered in Texas. Austin Energy is an ERCOT member.  The chairwoman (now resigned), Sally Talberg, lives in Michigan.  She is a former Michigan Public Utility Commissioner from 2013 to 2020 and has sat on multiple state, regional and national boards and committees involving electricity, natural gas, oil, infrastructure and telecommunication issues.
ERCOT administers and is responsible for the reliability of the power grid, managing the flow of electric power to customers.   It schedules power on the grid with more than 46,500 miles of transmission lines and 680+ generation units. It facilitates the financial settlements of the retail competitive market.
There are two nuclear reactors in Texas that produce 10% of the state's electricity: Comanche Peak in Glen Rose and STP  Nuclear in Bay City.   STP has twin reactors and went online in August 1988 and June 1989.  CP went online in 1990 and 1993 and was acquired by Luminant in 2004, now the largest electricity generator in Texas.  Nuclear energy produces 11% of the electricity;  two wind farms produce 19%  of electricity; and 163 natural gas plants  produce 45% of  Texas electricity as of 2018.   Natural gas, wind and  solar energy has been replacing coal generators since 2010.  Three coal plants were shut down in 2018, then totaling 24% of electrical generation in Texas.
Essential Utilities Lost During Storm
Demand for electricity far exceeded storage capacity over the weekend.  Natural gas pipes and wind turbines began to freeze.    Natural gas plants rely on the constant flow of gas through pipes that run across the state. The nuclear reactor in Bay City was shut down due to the cold.
On  the storm's third day, Monday, Feb. 15 at 1:25 am, ERCOT implemented rolling blackouts, which extended into days for millions of customers.  By Tuesday, Feb.16th, 46 gigawatts of power were offline – 16 gigawatts of  renewable energy sources, mostly wind and some solar and 30 gigawatts of thermal sources, including gas, coal and nuclear energy.  At least 4.5 million customers were without power at that point.
By Feb.  23rd, 7.9 million Texans were still grappling with water disruption.  Over 1200 public water systems were disrupted for half the state's population, leading to Boil Water Notices.  In addition, wastewater treatment facilities became non-operational.  Thousands of residents in Houston lined up for hours in freezing temperatures at a food distribution center to get drinkable water.    The Texas National Guard and Texas Air Guard distributed water.
Grocery store shelves were emptied, as thousands of people stood in food lines with freezing temperatures.
By weeks end, over 120 car accidents were reported, most notably  a 100 + vehicle pileup on a  Fort Worth freeway.  Travel, including air flights, came to a near standstill.
By Feb 25th, according to the Austin American Statesman, 86 people had died as a result of the frigid weather and its aftermath between Feb 13 to Feb 20th , although the full death toll could take months to determine. Deaths were caused by hypothermia, exposure to the elements, carbon monoxide poisoning trying to stay warm, house fires, or killed in auto wrecks on icy roads.
Exorbitant, insane electric bills were sent to residential customers, despite blackouts during the storm.  The spike related, in part,  to variable rather than fixed customer rates, which offer protection from market price swings.  The Department of Energy also demanded price increases.
Biden initially declared only 77 counties in large urban areas a major disaster for FEMA relief, even though Gov. Abbott requested a disaster declaration for all 254 counties.  Since then, Biden has  gradually added 54 more counties to the declaration for rural counties.
Power was restored to all but 60,000 customers by Wednesday, Feb 17th
Governor Abbott demanded and obtained  resignations of 5 ERCOT board members on Feb  14th. On Feb 16th, he  convened an emergency meeting with state lawmakers, calling  for the state legislature to investigate the "unacceptable blackouts".  On Feb 25th, he temporally banned energy companies from billing Texans charged thousands of dollars for a few days of power.
Numerous lawsuits have been filed against ERCOT, although multiple players played a role in the catastrophe.
Conclusion and Desire for Social Change.
In light of all the complexities leading up to what happened in Texas, it is clear that the Texas event is much more than just a "Natural Act of God."  This is why it qualifies as a False Flag.   If we are truly committed to preventing this from happening again, we must examine all the factions, elements, motivations, responsibilities and ethics of the interconnected parts.  WE ARE ALL ONE.   At least 5 million people suffered trauma with uncountable loss of animals and plants.  If we want  to create social change, it is crucial  that we do not forget and demand full disclosure about  false flags like the JFK assassination, 911, and the Texas Polar Vortex events.
Aguilar, Julian.  Biden administration pauses deportations for 100 days and suspends "remain in Mexico" policy for asylum seekers.  www.texastribune.org.  Jan 20, 2021.
Aguilar, Julian.  Ken Paxton files lawsuit challenging Biden administration's pause on deportations.  www.texastribune.org.  Jan 22, 2021
Berardelli, Jeff.    Climate change and record cold: What's behind the arctic extremes in Texas.  .    www.CBS News.com. Feb 20, 2021.
Berardelli, Jeff.  Polar vortex brings most extreme winter weather in years..  www.CBS news.com
Huff, Ethan.  Abbott temporarily bans energy companies from billing Texans after some got charged thousands of dollars for a few days of power.  Natural News.   www.natural news.com.  Feb. 24, 2021.
KLTV.  Trinity County among 18 Texas counties added to FEMA's major disaster declaration. ,   www.kltv.com. Feb. 26, 2021.
Moser, Jeff, The Dallas Morning News.  How much has Texas dropped its reliance on coal? You'd be surprised. www.dallasnews.com.  Sept 17, 2018
.U.S. Department of Energy.  Large Power Transformers and the U.S. Electric Grid.  www.energy.gov.  April 2014 Update.
Join us for a discussion on your thoughts about the Texas Storms such as  when it might occur  and how we can prepare.  We have calls each week on zoom.   The zoom call this week is on Friday, March 5 at 9 am PST, 11 am CST, noon EST, 5 pm in the UK.
Request an invitation by sending an email to Volunteers@prepare forchange.net with your name and email address by Thursday evening.  Please put "Open Discussion Call – Texas Storms" in the subject line for easy identification.  You will receive an email reply with the zoom link.
See you there.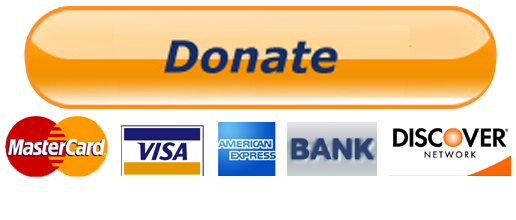 Your Tax Free Donations Are Appreciated and Help Fund our Volunteer Website and Orphanage
Disclaimer: We at Prepare for Change (PFC) bring you information that is not offered by the mainstream news, and therefore may seem controversial. The opinions, views, statements, and/or information we present are not necessarily promoted, endorsed, espoused, or agreed to by Prepare for Change, its leadership Council, members, those who work with PFC, or those who read its content. However, they are hopefully provocative. Please use discernment! Use logical thinking, your own intuition and your own connection with Source, Spirit and Natural Laws to help you determine what is true and what is not. By sharing information and seeding dialogue, it is our goal to raise consciousness and awareness of higher truths to free us from enslavement of the matrix in this material realm.