Information Anarchism, Bad Single Event, Cosmic Consciousness Intricacy
The Great Awakening Report July 18, 2022
GLOBAL UPRISING BEGINS, KHAZARIAN MAFIA TAKEDOWN, DURHAM 30 SUBPOENAS REQUESTED, BIDEN CRIME FAMILY CONNECTIONS, UKRAINE WAR ENDING, 2 NATURAL GAS EXPLOSIONS, MSM EMPIRE, THE BIG UGLY, INFLATION SKYROCKETING, RAILWAY UNION STRIKES, WHEN BUBBLES BURST, CHINA'S REAL ESTATE CRISIS, HUMAN TRAFFICKING FRONTMEN, WORLD LEADERS ASSASSINATION LIST, SECRET POWER OF UNIVERSE, WEBB SPACE TELESCOPE, UNBELIEVABLE SUN SPOTS, TRANSHUMANISM VAXX TECHNOLOGY, LIVING WITHOUT FEAR, EARTHING & GROUNDING DOCUMENTARIES, AFRICA'S SECRETS 1700S, GALACTIC STARSHIPS, REPLACING THE SUN, VATICAN BIBLE TRANSLATOR, CHAKRAS ALIGNMENT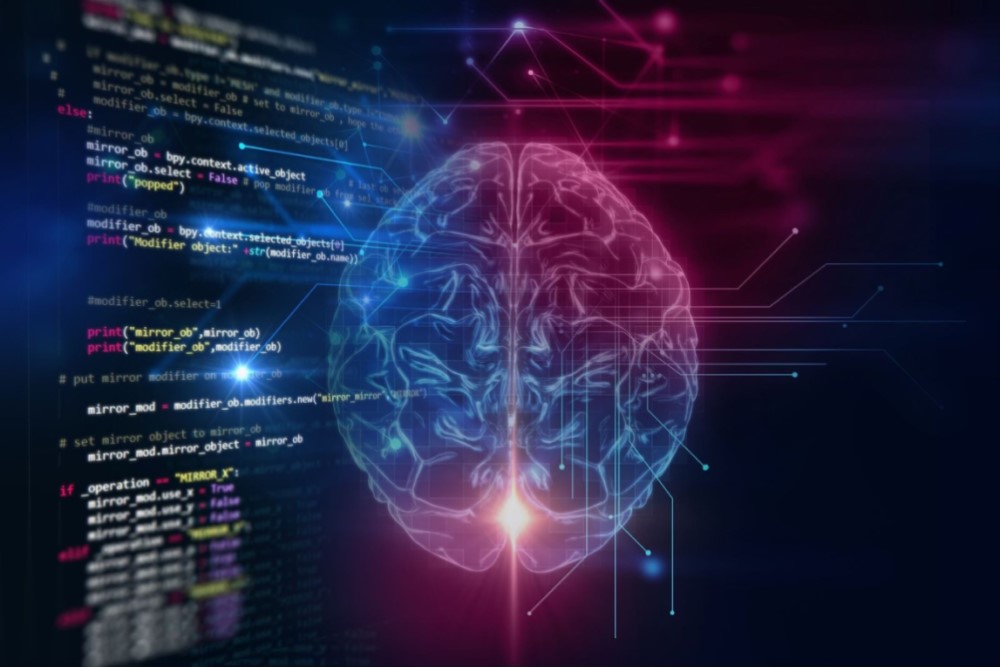 INFORMATION ANARCHISM
By Caitlin Johnstone
Our civilization is built upon lies and obfuscation to such an extent that advocating for transparency and the democratization of information can be a complete political ideology, all by itself.
Rather than claiming to know what's best for society (whether we should move left or right, whether we should espouse this model or that model), it is perfectly legitimate to simply support giving humanity the information tools necessary to know the truth about what's happening so that they can collectively determine for themselves what direction to take.
This would mean supporting the end of the mass-scale manipulations and obfuscations used by the powerful to influence the way the public thinks, acts and votes, and it would mean giving them the democratic infrastructure to steer their civilization in response to the true information they've got access to.
It would mean supporting the end of government secrecy and advocating transparency for any institution with any degree of power over the people. The more power and influence they have, the more transparency should be required of them, whether they be governmental, corporate, or financial institutions.
It would mean supporting the democratization of information and the end of mass media propaganda. It would mean breaking up institutions which have too much information-sharing ability and giving more information-sharing ability to those who don't have enough. Rather than a few plutocrats influencing the public, the public influences the public. The public can collectively uplift individual voices and ideas that they like, but no voice is given an unfair advantage in whether or not that will happen.
It would mean supporting the end of internet censorship and algorithm manipulation, so the information the public sees is determined not by billionaire mega-corporations in Silicon Valley but by what's in the zeitgeist and what the public finds interesting.
It would mean calling for an end to the war on journalism and opposing the persecution of publishers like Julian Assange and whistleblowers like Edward Snowden for exposing inconvenient truths about the powerful. All efforts to increase transparency for the powerful and share information in the public interest would be praised, not punished.
In my personal opinion it would also mean supporting the legalization of psychedelics, because giving people the tools to gain information about their inner dimensions is as important for helping them understand the direction society should take as giving them the tools to gain information about their external world.
It would mean the complete absence of any authority controlling people's access to information or ideas in any way. Call it information anarchism, if you like.
Information anarchism is just as radical a goal as any other revolutionary ideology, because information control is so important to the continued existence of our status quo systems that it could never be achieved without drastic measures taken by the collective. The difference is that rather than claiming to know whether ideological models like communism or anarcho-capitalism would be better, for example, one only supports giving the people the means to collectively decide for themselves.
The idea of true information anarchy can be as frightening to the ego as the idea of total societal anarchy, because nobody being in control means there's nobody to stop it from going in a frightening direction. What if ideas I don't like gain popularity? What if people start thinking wrong thoughts and believing wrong beliefs?
But that's kind of the appeal, in my opinion. Really taking the brakes off of the way information moves through our world and letting humanity take full unbridaled advantage of the interconnectedness of our brains at this unprecedented juncture in terrestrial history could lead somewhere very bad, but it could also lead somewhere very good. And whatever ends up happening would be because of our own decisions instead of the decisions of a few powerful manipulators.
And right now the latter is what's happening. We're on a collision course with extinction via environmental catastrophe or nuclear war, and it's because of the decisions made by powerful people who are continuously working to control what ideas and information we consume. If information was really freed up, along with our ability to collectively control the direction humanity takes going forward, it's hard to imagine we'd mess it up any worse than they have.
And whatever world we built together will have been by our own informed consent, instead of the manufactured consent of elite manipulators. If we've seen it all and we still choose our own destruction, then that will have been our choice. Whatever happens will be humanity showing the universe what it's really made of. What we really are as a species.
And in my opinion, that's what real freedom looks like. Giving humanity the tools to go whatever way it wants to go, even if it's the way of the dinosaur. If you really, truly value freedom, in my opinion that's the wisest place to take your stand.
Wanting the truth to be known whatever it may be is a standalone ideology, and it's also a standalone personal philosophy. Wanting the truth to be known not just in the world but in your own life, even if it's uncomfortable or embarrassing. Wanting unhealthy dynamics in your interpersonal relationships to come into awareness. Wanting your unhealed traumas to come into the light of consciousness where they can be healed. Wanting your delusions to be seen so they can be dispelled by truth. Wanting it all to come out into the light: the good, the bad, and the ugly.
It's possible for an individual to live an entire life that is guided by truth and by the desire for truth, and I'm fairly certain it's possible for all of humanity to live that way as well. We can all push for that, if we decide we want it. We can all decide that we're sick of being lied to, sick of being manipulated, sick of the completely backward status quo of secrecy for the powerful and surveillance for everyone else, and we can use the power of our numbers to force it to change.
And from there we can sort out together what kind of world we want to live in, guided by the light of truth, whether toward harmony or oblivion, come what may.

SOMETHING THAT WE HAVE BEEN WAITING FOR JUST HAPPENED, AND IT IS A REALLY BAD SIGN…
There has been a lot of talk recently about "the death of the dollar", but the truth is that the euro is in far bigger trouble.  Inflation in the eurozone has risen to truly frightening levels, and the war in Ukraine threatens to plunge the major economies of Europe into a very deep recession.  Russia holds the key, because if Russia completely cuts off the flow of natural gas to Europe it really will cause an unprecedented economic nightmare.  Even now, energy prices in Europe have already soared to absolutely insane levels, and the Russians could make things much, much worse with a single decision.  The Europeans should have never allowed themselves to become so dependent on Russian energy, and now they find themselves stuck between a rock and a hard place.
So with everything that has been going on, it shouldn't be any surprise that the euro has been steadily falling.
In fact, on Tuesday the euro reached parity with the dollar for the very first time since 2002…
---
"  The euro hit parity with the U.S. dollar on Tuesday for the first time in 20 years, meaning that the currencies have the same worth.
The euro fell to $0.9998 against the dollar, it's lowest level since December 2002, as the euro zone's energy supply crisis and economic woes continue to depress the common currency.  "
---
For years, I have been warning that the euro would eventually fall so low that it would be at parity with the dollar, and now that day has arrived.
And I have also been warning that such an event would be a really bad sign for Europe, because I always felt that hitting parity with the dollar would be an indication that a collapse of the European economy had begun.
In the short-term, everyone is going to be watching for what Russia does next.  On Monday, the Nord Stream 1 pipeline was shut down for a regularly scheduled 10 day period of maintenance…
---
"  Fears of a recession have grown in recent weeks due to rising uncertainty over the bloc's energy supply, with Russia threatening to further reduce gas flows to Germany and the broader continent.
Russia temporarily suspended gas deliveries via the Nord Stream 1 pipeline on Monday for annual summer maintenance works. The pipeline is Europe's single biggest piece of gas import infrastructure, carrying around 55 billion cubic meters of gas per year from Russia to Germany via the Baltic Sea.  "
---
Many analysts in the Western world are greatly concerned about what will happen if the Russians don't turn the gas back on when the 10 day maintenance period is over.
If it doesn't get turned back on, we are being warned that Europe could actually be facing a "doomsday scenario"…
---
"  As such, DB's Jim Reid said that July 22, the day gas is supposed to come back online, could be the most important day of the year: "while we all spend most of our market time thinking about the Fed and a recession, I suspect what happens to Russian gas in H2 is potentially an even bigger story. Of course by July 22nd parts may have be found and the supply might start to normalize. Anyone who tells you they know what is going to happen here is guessing but as minimum it should be a huge focal point for everyone in markets."
Fast forward to today when, one day after the start of the scheduled 10-day shutdown period which has already sent flows through to NS 1 pipeline to basically zero…
… and the market is now focusing on the worst case scenario: what happens if Russia cuts off all gas on July 22, the day even Bloomberg has now dubbed Europe's "doomsday scenario."
---
So let's watch and see what happens on July 22nd.
If the Russians decide that it is time to completely cut off the gas, European financial markets will go completely haywire.
---

THOUGHTS ON A COSMIC CONSCIOUSNESS AND THE INTRICACY OF LIFE
As a new humanity awakens in self-thought awareness, our human consciousness is experiencing evolution. We are in a crucial time of complex global issues, that require complex solutions and individuals, which allow for us to build a sustainable future for generations to come. Presently, our collective human consciousness is evolving and becoming more interconnected, transcending the physical, non-dual boundaries that we find in everyday interactions. More and more, we are becoming connected through a series cosmic thoughts and happenings. Earth is at a pivotal point in history, we have to choose between a capitalist based society, that is fuel by coal and oil, which can end life on earth as we know it, or we can chose a future in which we function as a global collective, under the guidance of a cosmic consciousness and transcend the barriers we ourselves have created, such a skin color, borders, religion and/or ethnic identities. We must realize that we are one human race, no matter the exterior and that we function under a cosmic consciousness.
Long ago we lost out connection to the cosmic consciousness, and throughout history we have had exceptional human beings that regained connection, however since we are at such a crucial point in history, more than ever before more and more people are becoming aware of it and connecting through it and to it. This is because we need this evolution in order to sustain future life on the planet, an evolution of consciousness.
Developing the ability to be aware of our awareness and thoughts patterns, and discern what thoughts arise from us and what thoughts arise from social influence, I believe could lead to a human being that is fully holistic and connected to the All. Through understanding our thought pattern and where our thoughts come from, we have the freedom to choose between which thoughts we want to manifest into reality and which thoughts we let go. Through this, I believe our decision making abilities and interactions will increase in complexities, allowing for us to have more integrate interactions, that allow space for complex and paradoxical ideas to arise, without us fearing the possibility of conflict arising. Because we have gained the ability to interact with diverse and contradictory ideas, allowing them to challenge our perspectives and realities, without losing sense of the self. Once we developed the ability to allow for our perspectives to evolve with the interception of different interactions and conversations that challenge present ideas and perspectives of reality. We begin to understand that our human life is journey of learning, which means that what we once held as true one moment, in the next could be let go off, in order to create space for a more complex and intricate truth that has parallels and paradoxes. The same way our own life is a paradox. Having finite human bodies that live and are part of an infinite universe. We are part of the infinite, and yet we are finite in this form. However, I believe our consciousness is infinite, continuing to travel through the cosmos once we are released from our present form. It may travel as light, energy, atoms, vibrations or frequencies, I am not sure of the way it travels, but my intuitive mind reveals to me that it will continued to travel, once it this form ceases to be.
Once we are connected to the All, presencing life as moments that we create, that come and go. We learn to be free and live as a cosmic being, temporarily in a human body, living on planet Earth. In this consciousness I feel truly alive, understanding the delicate balance and interconnectedness of everything. Learning to dance to the rhythm of the light, moving with the vibrations, creating higher frequencies, transcending the dual world and interacting with the forces of the non-dual. Here we are able to travel through the barriers of time and space, understanding the potential of the human being and the human mind. Freed from the chains our society and governments put on our bodies, on our souls. Regaining ancient knowledge, lost long ago. Taping into universal memories, locked within our soul, opening our eyes to a world, which the senses cannot hold.
Having the ability to have these thoughts, makes me feel truly alive. Knowing that I am part of something greater than myself, than all human history combined. Understanding that I am part of an infinite cosmic universal consciousness makes me feel alive. That the achievements and success of a human are nothing compared to the achievement of the universal consciousness that gave birth and life to my consciousness and to the body that I inhabit in. These thoughts result in my ultimate freedom. Not worrying about trying to achieve a standard set by my peers but achieving a being that cannot be measured by manmade standards.
FREE REPORT:

 WE ARE OFFERING THIS WEEK'S REPORT FOR NO FEE. CHECK OUT OUR NEW EXPANDED CONTENT, CHANGES, AND UPGRADES. THESE ARE CRITICAL TIMES, AND WE ASK FOR YOUR HELP SHARING AND FORWARDING OUR REPORT TO YOUR FAMILY, FRIENDS, AND ASSOCIATES.
Do click on the above link for more weekly, monthly and special stories and topics as well as how on how to subscribe!
Let's support the truth community!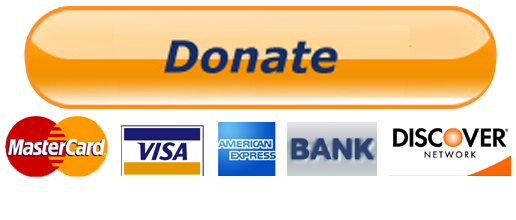 Your Tax Free Donations Are Appreciated and Help Fund our Volunteer Website and Orphanage
Disclaimer: We at Prepare for Change (PFC) bring you information that is not offered by the mainstream news, and therefore may seem controversial. The opinions, views, statements, and/or information we present are not necessarily promoted, endorsed, espoused, or agreed to by Prepare for Change, its leadership Council, members, those who work with PFC, or those who read its content. However, they are hopefully provocative. Please use discernment! Use logical thinking, your own intuition and your own connection with Source, Spirit and Natural Laws to help you determine what is true and what is not. By sharing information and seeding dialogue, it is our goal to raise consciousness and awareness of higher truths to free us from enslavement of the matrix in this material realm.