October 4, 2022: Step One-The Threats
From Starship Earth – The Big Picture
Well, it has begun. The colourful yarns they are spinning to enable the Earth Alliance to covertly get troops into position to make the mass arrests and awaken the general populace of the planet have been kicked off like the fall football season and the situation has gone nuclear.
The world has been presented with real threats.
North Korea reportedly sent missiles flying on Monday and air raid sirens were going off in Japan while emergency meetings took place.
Under the guise of an orchestrated WWIII scenario, Planet Earth/Terra is going to undergo a revolution, a mass awakening, a series of carefully engineered events culminating in the unmistakable pitcher of ice water which, when dumped on Humanity will wake up all but the most hopelessly mind controlled.
MAD VLAD PUTS FINGER ON BUTTON: Russia Reportedly Planning Nuclear Weapons Tests
Bangladesh plunged into darkness as power grid buckles amid gas shortages
Good Dog's posts today are hints, I think. Link to Telegram for the text of JFK speech excerpt.
62 YEARS AGO, JOHN F KENNEDY DESCRIBED A STORM COMING, OCTOBER 5th 1960
Followed by this "PSA" which is a 'public service announcement', so consider this your heads up. Link to Telegram.

Benjamin Fulford's update we shared yesterday left nothing to the imagination and confirmed that the White Hats have the evil cabal in their sights and if they refuse to capitulate and stand down, they will be eliminated. Poof! It's on them. Child sacrifice to Satan is not acceptable to Humans and it's going to stop.
I find this news around imposter VP Kamala Harris today very interesting. I doubt it ends here and is probably a thread they've pulled in the sweater of DC coup accomplices that will lead to more unravelling. Very creative. Will she suffer a concussion, brain aneurysm… use your imagination. She has to be removed somehow, some way, some day.
NEXT IN LINE FOR THE TRONE "SCRATCH" IN A FENDER BENDER
An SUV @VP Kamala Harris was riding in Monday morning on her way to the White House overcorrected and crashed into a curb. @SecretSvcSpox tells me out of an abundance of caution, Harris was transferred to another vehicle & the motorcade continued on.
Guess what we have for you, Hitlary…
We have discussed how this entire big picture operation will be conducted lawfully and with as little bloodshed as possible. While Trump was in office a great deal of unravelling of the cabal's system took place. New laws, executive orders, etc. were drafted and sealed and the military's Law of War manual was updated as well, as previously discussed. All the "i's" were dotted and "t's" crossed.
Ezra Cohen works within that tight circle and posted the following on Twitter.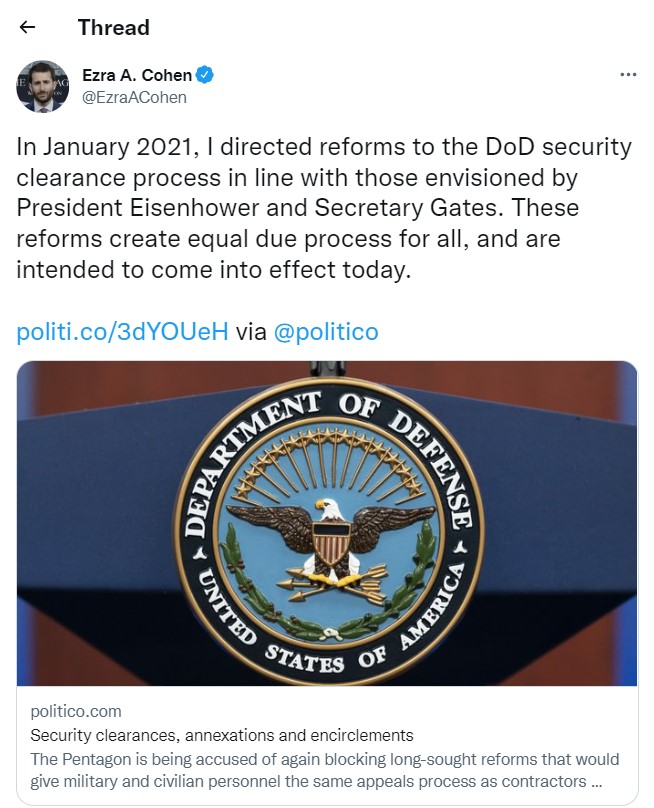 Read the full conversation on Twitter
If what Rose tells us is true and we need to curtail our use of the NWO system, we do need to stop supporting them financially by being the consumers they want us to be. She says now, when we are exiting, it is very important not to make big purchases or buy luxury items, etc. and to keep it basic. She is very explicit about why.
She also says we need to prepare emotionally for the reunion with our families. It will be a highly charged event when we see them all again, when we go "home".
What has Trump been saying? He said "We're coming home". And then he said we're back or something to that effect.
At times Trump speaks in terms of different timelines, as he did when he said he caught the swamp. He caught 'em all. We believe that is because he either visited or viewed the timeline where that had come to fruition.
What about now? Is he speaking only about coming home to the White House, or could it also refer to coming home to our true families on another timeline after our exit? Just the wild musings of a died-in-the-wool conspiracy analyst.
Rose says we will finally meet The One, and I happened to see this on Trump's Truth Social page. Qincidence? Crazy? I have wondered for awhile if Trump is One, because he certainly seems to love us. He is fighting for all Humans on the planet and is loved worldwide. Check out this article Trump referenced.
Read the rest of the article from Starship Earth: The Big Picture here.
In other news –
Global Food, Fuel and Goods Shortages:
Global Financial Crisis:
Breaking News –
One America News Secures the Television Premiere of Election Integrity Film "2000 Mules"
OAN to Debut "2000 Mules" on October 15th with Encore Airings through Midterm Elections
SAN DIEGO, Oct. 3, 2022 /PRNewswire/ — One America News Network ("OAN"), announced today that it has secured the exclusive debut television rights to 2000 Mules.  OAN will debut the election integrity film beginning Saturday, October 15th with multiple encore presentations through November 8th.  The film will be available on television via the OAN channel and featured on OAN's live streaming app available at www.oann.com.
According to Robert Herring, Sr., CEO of OAN, "It's time to allow all Americans to view this film and judge for themselves the level of concerns raised by this documentary."  A Rasmussen Reports reveals widespread awareness of the documentary, including 50% of Republicans, 36% of Democrats, and 38% of unaffiliated voters saying they were aware of the film as of June 2022.  OAN will further broaden the viewership of 2000 Mules.
2000 Mules, produced by highly popular author and filmmaker Dinesh D'Souza, garnered more than 1 million viewers within two weeks of its initial early summer release, making it one of the most successful political documentaries of all time.  "I'm thrilled that OAN is helping to get this important film out to the widest possible audience.  It's impossible to have an intelligent discussion about the 2020 election without seeing the documentary," stated D'Souza.
The documentary analyzes advanced cellular tracking data and highlights unusual traffic patterns of human "mules" dropping off batches of ballots into numerous drop boxes.  The film relies on data and analysis provided by True the Vote, a voters' rights organization founded in 2009 by Catherine Engelbrecht.
If you have not seen 2000 Mules, you can watch it in a previous article we posted on May 9, 2022 – 2000 Mules Documentary Exposes 2020 Election Fraud
While we wait for the next premier…. Click the link below to listen to the hearing.
2,000 MULES WILL BLOW THE LID OFF OF A MASSIVE NATIONWIDE CRIMINAL RICO CONSPIRACY
In a recent Brian Cates article, he gives an in depth analysis of just how deep the voter fraud and election fraud goes.
If True The Vote Has The Evidence It Claims It Does, It's Game Over
For more than a year and a half since the November 2020 election, debate has raged over exactly how the Democrats pulled off the rigging of the vote for Joe Biden and Kamala Harris.
Very early on in the discussion of how this happened, people like Mike Lindell, Sidney Powell, General Michael Flynn, Patrick Byrne and others seized and held attention for months as they focused much of the population's attention like a laser on the Chinese hacking theory.
Lindell spent almost 8 months crafting a narrative in which he was going to definitively prove that hackers stole the election by electronically manipulating the vote totals in all 50 states and most counties. He made a series of boastful videos with names like "Absolute Proof" and "Absolutely 9-0" [which advanced the claim that when the Supreme Court saw the evidence he was going to present to it, all nine Justices would vote to overturn the 2020 election].
All that activity culminated in two embarrassing fiascos: a Cyber Symposium where an audience was lured into attendance based on finally being able to see the much vaunted PCAPs [they were never produced] and supposed Supreme Court filing with multiple states Attorneys General signing on to challenge the 2020 election [the filing was never made].
It may be that instead of relying on electronic manipulation of vote totals by hackers in China or some other foreign venue to steal it for Joe Biden, the Democrats relied on the old tried and true method that has served them so well in the past: good old-fashioned ballot box stuffing. But done on a level never seen before the 2020 election.
This is going to be a painful admission for many like me to make after having spent over a year chasing the rainbow of PCAPs and server images and supposed absolute proof of electronic vote totals being manipulated.
https://beforeitsnews.com/alternative/2022/04/2000-mules-will-blow-the-lid-off-of-a-massive-nationwide-criminal-rico-conspiracy-video-3770629.html
The plan to flip MSM
by katisthesea3
There is a plan.
To infiltrate & FLIP the MSM & Soc. Media,
which is why POTUS is suing CNN
& will also sue other Media outlets,
& why Elon Musk is exposing Twitter
& why Space Force took down Zuck's DARPAbook
in order to LEGALLY remove
the deep state demon Boards of Directors,
owners & broadcasters.
It has been suggested
that when QTeam begins the deep state reveal
of the horrific crimes, the Tribunals & executions,
people will find it easier to accept the information
from their accustomed sources —
cnn, msnbc, fox, NewYorkTimes, etc.,
which will have been totally cleaned by the White Hats.
Could 2000 Mules aired on Mainstream Media be a catalyst for an even greater awakening?
It's gonna be a red hot October before the midterms which will probably NOT happen.  I know of some people that would like to avoid an election they are certaim to lose.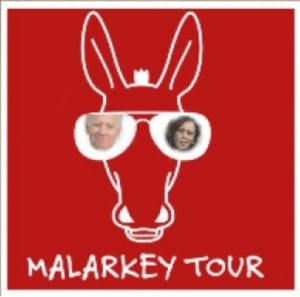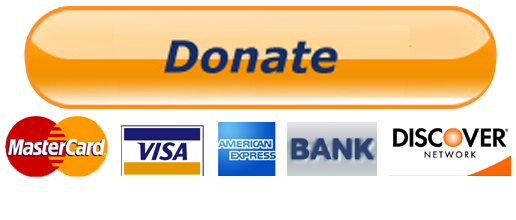 Your Tax Free Donations Are Appreciated and Help Fund our Volunteer Website and Orphanage
Disclaimer: We at Prepare for Change (PFC) bring you information that is not offered by the mainstream news, and therefore may seem controversial. The opinions, views, statements, and/or information we present are not necessarily promoted, endorsed, espoused, or agreed to by Prepare for Change, its leadership Council, members, those who work with PFC, or those who read its content. However, they are hopefully provocative. Please use discernment! Use logical thinking, your own intuition and your own connection with Source, Spirit and Natural Laws to help you determine what is true and what is not. By sharing information and seeding dialogue, it is our goal to raise consciousness and awareness of higher truths to free us from enslavement of the matrix in this material realm.