Dear Prepare for Change Members
This site you follow and subscribe to is not a one person site or Cobra's site, but a site run and supervised by a true democratic Round Table Council Of Light. This is a site created to serve as a channel of truth and a tool that will be turned into a template for many leaders of your communities to learn from, follow, and then run to duplicate in your own communities and around the world. Therefore this site must be handled with the utmost responsibility and care, the Prepare For Change site (or PFC as we call it) and Council is extra careful about what we post on it; there is much disinformation being spread by the dark ones on a daily basis throughout the Internet. Our personal blogs or FB pages are ours to do what we please, but not the PrepareForChange.net site. All information is carefully analyzed, approved, and controlled by our Round Table Council of Light and we use the group decision-making body as a filter to keep the integrity of the sensitive data we are transmitting to the masses.
We must apologize for the recent e-mails and posts made to the PFC site that were of a negative nature. This was done by a few members of the technical team without the consent of Cobra or the Round Table Council Of Light.
We have intended to create a system for dissemination to the entire planet that would allow worldwide participation in regards to preparing for the Event. This is still the mission and this will go forward as planned. We have some very important Intel to reveal after the site is fully functioning so get ready for some amazing progress.
For the record there has never been any restriction on comments, content or on submissions by anyone anywhere in the world as long as the comments articles and submissions followed our protocols. Our protocols are that we will screen all content for negative content as defined below.
Foul nasty words and cussing will not be allowed
Violence or threats of physical harm to anyone or anything will not be allowed
Prejudice against any person faith or religion or race wil not be allowed
The content on submission articles and posts must be about this site and our general theme of planetary liberation
Personal viewpoints can be made in the comment sections if they follow the above protocols
Anyone attacking Cobra or any member personally will be blocked permanently
Now that our site is secure and we have all content backed up, we can be transparent here with all of you to what has been going on behind the scenes. In a nutshell, a programmer who had never met Cobra or been to one of his conferences volunteered to pay for the hosting service server. We were trusting and grateful as he graciously paid for it and put it in his name. He created a team and in the beginning they did a very nice job of putting our content up on the site for us.
As things moved forward, we wanted to put more content up than this team could handle in a reasonable amount of time. We understood these kind volunteers could not possibly have enough time to do everything that we needed to do. We found others who were willing to help them so we could move forward. We were then told that we could not post on the site because the site would crash due to the international translation programs.
We had experts analyze the site and agreed there were errors and it could be fixed if we had the codes. But we needed the admin codes in order to address the problem. These requests to work as a team and to allow the Round Table Council of Light access to the PFC site were refused. We respectfully asked for these codes to be turned over to us for almost two months.
Alas, the programmers became upset about the idea that anyone else would be allowed to try and fix the site, even though they themselves were unable to fix the translation breakdown problems over the last month. The meditation time clock is an example of something that was incorrect for 3 weeks. This was now a major delay and a problem. A further problem was that this volunteer technical team was editing our content without permission.
The situation had become untenable. The leader of the IT team was asked to hand over the codes and the site with financial reimbursement or we would direct the domain name elsewhere and they would no longer be able to work on the site or with us anymore. In the end, they refused, and we have been forced to get a new host to rectify the situation. The leader of the IT team has resigned, but has continued to post negative things on the site and to use our e-mail list to harass our beloved membership.
There were many problems in our e-mails to members that we tried in vain to fix with the old IT team. Rest assured we will now be able to rebuild the site even better than before and to rectify the errors made before on the old host. This actually is now in divine order and the site will work better as we needed a new host anyway to handle the millions of hits our site will receive at the time of the Event. Please be patient as we rebuild all of the content and create the static infrastructure that will be able to interface with the entire world from now until the time of the Event.
We apologize for not being able to communicate any of this to you earlier, due to the issues of volatility in the situation – we did not want to lose all of our data, and until our data was secured, we were unable to speak up publicly. This silence was needed to protect the site and its content. But now that things have been resolved, we are able to explain the situation to you. At this time we now have a new host and control of the domain name and all leaders have the codes – as we intended in the first place. We are all part of a worldwide team effort. We feel our explanation to you as to the lack of progress was way overdue but we hope you will now understand why you were not contacted earlier.

FRESH START
Let us choose to keep our positive work for the Light. The PFC website was created out of the immense love we have for the people of the world and it was created for the greatest benefit of all.  Dear Children Of The Light, we all have the power to create and destroy, and attempting to derail such selfless light work by attacking the integrity of fellow light workers was energetically opposed to all we stand for. Let us finally and collectively manifest and help create the change we all so much yearn for and deserve. Our programmers were attempting to do the opposite of what the world and humanity needs at this point, but they have failed. Let's stand back for a minute and ask our hearts for internal guidance and discernment. Let's send these people the love they so desperately need… and let's then forget, forgive and move on until the final Victory Of The Light is achieved.
This site will soon be more clear and concise in regards to how to create worldwide groups and be a part of the real changes coming to our world. We will have a static infrastructure of information and a dynamic ability to interface with the entire world. We will also be incorporating training videos and other great content now that we can finally do so.
INTERNATIONAL TEAMS
We want to thank you all and we especially need to let all of the international translation teams know how VERY much we appreciate you and your time, dedication and hard work. We hope you will feel our love and respect for you and your valuable contribution to a peaceful transition at the time of the Event.
The Resistance has asked us to inform the international teams your help is extremely important for the world's populace at the time of the Event. Therefore we would like you to please contact us via e-mail to let us know if you are still part of our team and effort to disseminate this information to the world. We ask you to please send your confirmation to: [email protected]gmail.com
We want to establish a more personal connection with you and we want to work together more closely now that our security issues have been dealt with.
The Meetup groups and ground crews are also going to be getting some very powerful information and confirmations soon, thanks to your efforts with the translations, so we want you to understand how important and critical your work is to us. Our gratitude is overflowing with happiness and love for you all.
The Resistance has also directed us to put into place the "Community Leaders Brief" very soon. This brief has been completed and we are trying as fast as possible to get this brief on its own separate site as soon as is humanly possible. When this site is up we will ask you to make translating this document your first priority.
THANK YOU FOR YOUR PATIENCE
We encourage you to participate and send your good thoughts, good works, ideas, articles,and submissions, as well as your love and support to this site and the Victory of the Light. Please focus on the messages of peace, hope, love, truth, justice and the mission statement of this site. We ask you to look at the volume of work presented by Cobra and this site itself. We look forward to your continued involvement in The Prepare for Change Team and Mission.
Victory of the Light,
The Prepare for Change Council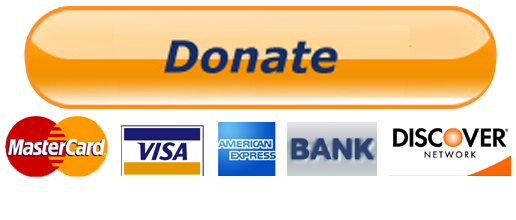 Your Tax Free Donations Are Appreciated and Help Fund our Volunteer Website and Orphanage
Disclaimer: We at Prepare for Change (PFC) bring you information that is not offered by the mainstream news, and therefore may seem controversial. The opinions, views, statements, and/or information we present are not necessarily promoted, endorsed, espoused, or agreed to by Prepare for Change, its leadership Council, members, those who work with PFC, or those who read its content. However, they are hopefully provocative. Please use discernment! Use logical thinking, your own intuition and your own connection with Source, Spirit and Natural Laws to help you determine what is true and what is not. By sharing information and seeding dialogue, it is our goal to raise consciousness and awareness of higher truths to free us from enslavement of the matrix in this material realm.