Dear PFC Family,
Please be aware that our email blast software program called Awebber. The only problem we have now noticed is that the E-mail blast that you have signed up for may not show up on your regular e-mail list.
Depending on your e-mail host, you may even find our e-mail newsletter in your spam folder? If you have GMAIL account – our PFC Newsletter e-mail will only show up at the TOP of your email page under the word "PROMOTIONS".
So if you were wondering why some of you have not been seeing the e-mail newsletter you signed up for it may be because you have Gmail account! So please realize you will only see the PFC Newsletter in this special file location on Gmail.

Please enjoy the last PFC Newsletter here:
Dear PFC Family,
I wanted to thank you all for the kind letters of support I received from you about finally receiving our e-mail newsletters. It is wonderful to know you all are still interested in our PFC site. We know you were wondering what had happened and why you did not receive our Newsletter from us previously. Hopefully this error has been fixed permanently and if you know anyone who has signed up not received one please let us know! We hope to get one out every week starting this week as we have divided the teams into 2 groups that will post every other week.
We are going to be putting up some new pages on PFC! We intend to make our PFC site more dynamic and interactive. Very soon you will see a 'Facebook Network Page" we will have all PFC and Cobra inspired pages from around the world with clickable links to these pages on Face book in one easy to access page. I will ask all of you with Facebook pages about Cobra or PFC to email me the address to [email protected]
We are also going to have an "Ideas and Solutions " page to promote PFC event support groups from around the world. We hope to offer a website venue for ideas and solutions you may have to create positive change on our world. We want to hear about your actions and changes that you are making to bring in awareness to help others. Real change and long lasting results require action not just reading about it from behind your computer screen.
We hope to promote real action and support activist groups making a difference from all directions. Anything you are doing to be involved is what we want to give you a platform to present. It could be about peaceful protests or informational conferences on truth about chemtrails or vaccinations or Monsanto or even planting gardens or helping the homeless or protests to military actions or solutions to financial and political corruption.
These are the type of things we want to hear about. We want to know what YOU are doing not links to what others are doing! We want you to have a worldwide recognition and an audience for your ESG and Meet -Up group's efforts! You will have them now on this PFC page.
My Cobra interview will be on Tuesday and you can look for it here on PFC after we modulate his voice etc. We hope to have this up by Friday or so! There have been several people who are trying to make a name for themselves by writing fiction and trashing other way more relevant websites and light worker personality's including my own. Here are links to the real inside info on this dis information site. I will reveal in my radio show Sunday May 18th that one of the people who ran or are still running this dis info agents is alleged to be now dead. See the archived show here: http://thepromiserevealed.com/victory-of-the-light-radio-show/
Here are the links exposing this site as fraud and one of these links indicates NSA eavesdropping may be involved.
http://clandestineragerevealed.wordpress.com/2012/11/20/michael-hemmingson-is-former-white-hat-louis-kahn-nin-period/
http://clandestineragerevealed.wordpress.com/2012/11/18/former-white-hat-fraud-♦-theidylwildgroup-fraud/
https://missiongalacticfreedom.wordpress.com/2012/09/24/former-white-hat-fwh-exposed-2-update/
http://offplanetradio.com/articles/2012/3/23/former-white-hat-operative-louis-kahn-nin-sleaze-bag-interne.html
There has recently been some other channel trying to discredit Cobra as well. This con artist who I will not mention to increase their website traffic has increased their hits by trying to discredit cobras information.
Folks, Cobra is a real person he is sincere and he is not Cabal or trying to spread dis info. The veracity of his information is for each person to decide for him or herself. For the record I do not personally agree with every single bit of information Cobra posts. However his integrity as a real and sincere person who is doing his best to heal the planet is indisputable, in my opinion and I have spent considerable time with him.
Some of his intelligence may be confusing or seem to contradict itself. However I have asked him for clarification on occasion and it is usually because his posts are very brief. He is a person of few words and sometimes the details are not complete. When asked about these inconsistencies his answers usually clear up the confusion. I am fortunate to be able to ask these questions to him personally but there is certainly no direct intent to mislead or confuse.
I am proud to call him my friend. His inside RM intelligence, which he has shared involving the more advanced metaphysical aspects of the implant matrix, are new and originate on his Portal 2012 Blog. His expose on Archons, the advanced scalar technologies that are run from the etheric plane are insightful. I also find his explanations of the multi-dimensional aspects of the principalities and powers that are influencing our world to be right on, from my personal experiences.
Lets face it folks Cobra was the first person to talk about "The Event" and to explain what the general plan by the GFL is for the Healing of our worlds political and banking infrastructure. Sheldon Nidle also has been talking about this for some time but Cobras info more direct and informative in the physical details department.
Also his explanations of the invisible implant matrix and the etheric and astral parasites are newly revealed information to the world at large. Before Cobra there was very little discussion or understanding about these things. Now every channel and many others are expounding on these things based on his revelations of this information. He has led the way in advanced information designed for more advanced and discerning meta-physicians. This is being done to bring people up to speed on the very complex realty we call the control matrix.
There are so many people who flip flop on Cobra information. They cannot decide on whether he is sincere or if he is some diabolical agent of evil. These people in my opinion are usually not quite sure who or what is real and this is to be expected and a normal part of being skeptical and wanting proof on new information. This is normal and part of learning.
Others however are jealous individuals who wish they knew what he knows or simply people easily swayed by others opinions. These opinions are usually from someone who is trying to smear him either intentionally or who has no real experience with multi-dimensional realities. They want to be known as some GURU of light and coming from an ego point of presentation. Sometimes they are people who get swayed with the wind of doubts blowing their own easily influenced mind.
Nonetheless all are entitled to their own opinion. Few will note Cobra NEVER comments on others personally or try's to defend himself personally. Other can attack and usually they are the ones who have never met him. I am consistently pleased he has been proven accurate on many things. There were those who felt the war in Syria was inevitable, including many channels. Cobra said NO it will not happen and the NWO is moving on to Ukraine for their WW3 plans.
Though Ukraine has caused many horrendous acts of violence and atrocities no major world war powers will succeed in their attempts to create larger and sustained military actions. Use your own intuition and have no fear, as the Truth will be laid bare in due course.
Please do stay tuned in to PFC we will be announcing even more changes to be an interactive link to the world at the time of the EVENT.
Warm Regards
Victory To the Light
PFC leadership
Rob Potter

The recent "Window of Opportunity" ended with the opening of the Pleiadian Portal on May 17. This has been a most unusual period energetically, beginning with the Spring Equinox on March 20 all the way to the May 17 Pleiadian Alignment.
While some individuals seem concerned that this means the EVENT will not occur until the next window of opportunity, Cobra has been clear that we are now at the stage where it could happen any time due to the progress that has been made physically on the surface as well as on the etheric plane. Granted, there are a few big issues which need to be addressed – such as deactivation of all strangelet bombs as well as the final removal of the etheric archon grid – but these will continue until the final breakthrough which will result in the EVENT and planetary liberation.
In looking back at this most recent two-month period, fatigue and illness seem to be major complaints of almost everyone. This entire process has been quite arduous and has required more mental stamina than I had naively anticipated. If you're feeling tired and worn down in every sense, you're not alone.
Many of us had hoped that 'compression breakthrough' would have occurred by this point – I have to admit that I am one of those people. But just because it has not happened yet should not be cause to lose faith in the process playing out on our planet.
Given how long this planet has been under control of the dark and how far their plans were able to continue unabated, I look at the very fact that we are still 'here' as a sign that final victory is near. Every day more news comes out regarding how the Cabal is thwarted in their plans to maintain their dominance. These reports are even coming out more often in the Corporate Media itself, even as they try to spin it otherwise. All one really has to watch is how the Military-Industrial Complex is being stopped at every turn to start a World War. While events in certain locations definitely qualify as humanitarian disasters, none of these powder kegs has been allowed to explode into a conflict which could result in millions if not billions of casualties.
Even stronger evidence that the Cabal is in its last days is that our current economic system is on the verge of collapse. The vast majority of nations no longer want to rely on the US dollar as the primary basis for trade. They also want to see institutions such as the World Bank, IMF, and United Nations become less Western-centric as they had expected to see after WWII.
All told, we are coming closer every day to the EVENT. When I think about this, all I can focus on is one thought: "Are we – the awakened portion of the human population – actually ready?"
This thought keeps me awake on many nights. Since the end of 2013, I've been thinking about what I can do on a personal level to reach as many people as quickly as possible once the EVENT happens. After a series of heartfelt emails and comments on blogs, I found my way to the working with others on the PFC website. Best as I can tell, I am the newest member of the leadership team – unofficially my tenure started roughly around beginning of the most recent Window of Opportunity. While I cannot recall the exact date, I had contacted Rob in early March and was debating whether or not I could meaningfully contribute to PFC. Then I got this fortunate cookie after eating Chinese take-out:
Considering what I'd been wrestling with over the prior week or two, this was as clear of a sign as anything to join PFC and make a difference personally regarding planetary liberation. I am still learning and growing into this role – but it is exciting and rewarding beyond anything I've ever done before. I sincerely hope to become a more solid contributor to the cause and to help make the EVENT a peaceful transition rather than a chaotic and stressful disruption for humanity.
To accomplish this, we're working toward implementation of a plethora of ideas which we believe will greatly assist in our ability to network effectively during the EVENT itself as well as afterwards as people gradually start adjusting the major changes occurring. Here are a few:
o More regular updates and newsletters.
o Additional critical information and resources to utilize at the time of the EVENT.
o Additional cooperation with other websites such to effectively spread information as close to real time as possible. More specific information on those efforts will be available once we are closer to rolling those out.
o Creation of "New Republic Meet & Greets" which will allow Event Support Group members to share their perspectives with friends, family, and neighbors regarding what is going on after the Event has happened.
o Joining efforts with local "Meals on Wheels" groups and food shelves to provide distribution points for critical supplies that may not be easily available during the banking shutdown.
This is not a comprehensive list, and our ability to achieve all of these goals requires continued support from all of you. We are truly engaging in a final "push" to get people as ready as possible for the EVENT; to the extent you can provide additional monetary or volunteer support will critically assist us in these efforts.
Please contact us at the PFC website if you wish to volunteer, and use the "Donate" button on the right side of the website if you wish to contribute financially.
Victory of the Light!
Nova Biscotti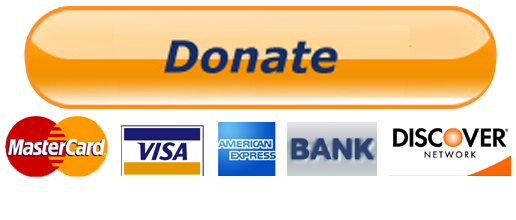 Your Tax Free Donations Are Appreciated and Help Fund our Volunteer Website and Orphanage
Disclaimer: We at Prepare for Change (PFC) bring you information that is not offered by the mainstream news, and therefore may seem controversial. The opinions, views, statements, and/or information we present are not necessarily promoted, endorsed, espoused, or agreed to by Prepare for Change, its leadership Council, members, those who work with PFC, or those who read its content. However, they are hopefully provocative. Please use discernment! Use logical thinking, your own intuition and your own connection with Source, Spirit and Natural Laws to help you determine what is true and what is not. By sharing information and seeding dialogue, it is our goal to raise consciousness and awareness of higher truths to free us from enslavement of the matrix in this material realm.