This short video gives an example of how drug companies operate. The second video is on Dr. John Rengen Virapen's bestselling book: Side Effects: Death. Confessions of a Pharma-Insider
Yes, doctors-to-be are given scholarships and other perks to orient them to the world of prescription drugs. They are educated in universities that are supported by drug companies. Their education for the most part does not contain courses in nutrition and health without the use of drugs. After graduation drug representatives from each company visit doctor's offices on a regular basis, always bearing gifts for the doctor and sometimes advertising pens and note pads for the staff. They leave samples of their drugs with the doctor, encouraging him to prescribe their drugs for the patients in his office. For doctors that comply there are additional perks in the way of vacation trips, cruises, nights on the town, etc. It is their special little "bonus" for enduring medical school, internship and residency.
This is about Eli Lily but it is not only Eli Lily that does these things. All drug companies have similar practices. This is just to give you an idea of the industry related to drugs.
Always remember to ask questions of the doctor and pharmacist when you need to take prescription drugs. Be sure that they are not recognized to have adverse effects with other things that you take, this includes supplements and vitamins. Always go online and look up the drug ordered before starting it. Especially note the "side effects" and "adverse events". Always ask how long you need to take anything. Some doctors start a medication and neglect to tell you that they want you to take it for life! Take medication as ordered by the doctor. At your doctor visits discuss what other things you can do to maybe shorten the course of therapy. Always be proactive with your health and those you love, especially those that depend on you! Do your own research. You will never know too much!
Blessings for good health,
Angel Eyes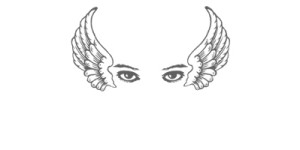 Eli Lily Company
Drugs/ Class
Cymbalta – serotonin-norepinephrine reuptake inhibitors
Alimta – antimetabolites
Cialis – impotence agents
Evista – hormones/antineoplastics, selective estrogen receptor modulators
Adcirca – agents for pulmonary hypertension
Amyvid – diagnostic radiopharmaceuticals
Axiron – androgens and anabolic steroids (testosterone)
Cyramza – VEGF/VEGFR inhibitors
Effient – platelet aggregation inhibitors
Erbitux – EGFR inhibitors
Forteo – parathyroid hormone and analogs
Gemzar – antimetabolites
Glucagon – glucose elevating agents
Humulin- Insulin
Jentadueto – antidiabetic agent
Livalo – statin
Prozac – selective serotonin reuptake inhibitors
Quinidine – antiarrhythmics
ReoPro – glycoprotein platelet inhibitors
Strattera – CNS stimulants
Symbyax – psychotherapeutic combinations
Tradjenta – dipeptidyl peptidase 4 inhibitors
Zyprexa – atypical antipsychotics
Fourth quarter (3 months) sales for the top 6 sellers
Cymbalta 1,064,186
Humalog 304,866
Alimta 302,728
Cialis 280,518
Humalog KwikPen 238,418
Evista 196,929
$2,387,645
Website: http://pharmainsider.de/
and https://sites.google.com/site/canceriscura/dr-john-rengen-virapen
Books: Side Effects: Death. Confessions of a Pharma-Insider
Medicine Cult – A Prescription for Side Effects and Death