Gemeindeleiter-Brief
Sehr geehrte Gemeindeleiter und -leiterinnen,
Sie erhalten heute diesen Brief, damit Sie verstehen, was jetzt gerade passiert bezüglich der Schließung des Bankensystems. Wir hoffen, dass Sie dabei helfen werden, die Ruhe und den Frieden in Ihrer Gemeinde aufrecht zu erhalten während dieser kurzen Periode des Wandels. Wir ermutigen Sie auch dazu, diejenigen, die in Verantwortungspositionen sind, dabei zu unterstützen, den Status quo aufrecht zu erhalten bezüglich der Lebensnotwendigkeiten Ihrer örtlichen Gemeinde.
Wir hoffen, dass Lebensmittel-, Wasser-, Elektrizitätsversorgung, Internetverbindung, Versorgung mit Benzin, Transport- und Telefonservice nicht unterbrochen sein werden während dieses Bankensystem-Umbruchs. Weiterhin wurde dieser Gemeindeleiter-Brief erstellt, um dabei zu helfen, dass Sie verstehen, was zu dieser Zeit auf der Welt passiert. Diejenigen, die Ihnen diesen Brief übergeben, sind Teil eines weltweiten Netzwerkes, das einem friedvollen Übergang zu einem transparenten Finanzsystem für unsere weltweiten Bankensysteme gewidmet ist.
Wen repräsentieren wir und wer steckt hinter dem Prozess?
Unsere Gruppe besteht aus intelligenten, bewussten Menschen aller Bereiche der Gesellschaft, und wir haben uns einem gewaltlosen Wandel verschrieben. Wir wurden uns dessen bewusst, was jetzt durch Schlüsselpersonen in den Geheimdienstorganisationen der Welt und des Militärs durchsickert. Mitglieder in Spitzenposition der politischen Infrastruktur der Welt unterstützen ebenfalls diese rechtmäßigen Durchführungen. Diese ehrlichen Patrioten in der CIA, NSA, beim FBI, im Militär und bei den Gerichts- und Polizeikräften haben Kollegen auf der ganzen Welt mit einbezogen zum Zwecke der Entfernung der kriminellen Führungskräfte in den Finanzzentren.
Um es zusammenzufassen, es gibt umfangreiche internationale Spezialeinsatzkräfte der Gerichtsbarkeit, die Korruption in großem Stil in den Finanz- und Politik-Arenen enthüllt haben und jetzt legale Aktionen durchführen, um dieses kriminelle Verhalten zu beenden. Bestimmte Führer der regionalen und nationalen Agenturen der Exekutive und Polizeikräfte sind sich ebenfalls dessen bewusst, was jetzt stattfindet. Wir rechnen auch damit, dass Militär eingesetzt wird in den Städten, um den Frieden aufrecht zu erhalten. Es ist vorauszusehen, dass die Radio- und Fernsehsender durch ein spezielles Notfallnachrichtennetzwerk die Situation erklären werden, falls sie nicht schon damit begonnen haben zu der Zeit, wo Sie dieses Dokument in Händen halten.
Was geschieht und warum sind die Banken geschlossen?
Was gerade geschieht, ist ein notwendiger finanzieller Reset des globalen zentralen Bankensystems. Leider macht dies das Herunterfahren aller Computer erforderlich, die mit den Zentralbanken verbunden sind. Dies bedeutet, dass der ganze Planet ohne Zugang ist zu Bargeld, Geldautomaten, Online-Banking, Kreditkarten oder der Börse.
Es wird für maximal 2 Wochen kein Geld verfügbar sein außer dem, das schon im Umlauf ist. Die Absicht und Pläne dieser mit der gesetzmäßigen Durchführung betrauen Agenturen sind, auf ein Szenario im besten Falle von 3 bis 5 Tagen zu hoffen, in denen das Bankensystem offline sein wird. Jedoch mit so vielen Variablen, die im Spiel sind, ist die exakte Zeit, die es brauchen wird, um diesen Wechsel zu bewirken, nicht bekannt zu dieser Zeit. Dieser Geldmangel bei der Weltbevölkerung könnte eindeutig einige Härten verursachen an verschiedenen Orten, da einige in Panik geraten könnten, wenn sie ihr Geld nicht durch die normalen Kanäle bekommen können.
Ihre entscheidende Rolle in diesem Prozess
Deshalb ist unser Kontakt mit Ihnen und Ihrer Führerschaft entscheidend, um ein offenes, ehrliches und transparentes Kommunikationsnetzwerk aufrecht zu erhalten mit denjenigen in Ihrer Gemeinde und den anderen Gemeindeleitern, die vielleicht nicht wissen, was passiert oder nicht dazu in der Lage sind, diesen Brief rechtzeitig zu erhalten. Eine der wichtigsten Aktionen, die wir Sie bitten, durchzuführen, ist die Kontrolle der örtlichen Polizeikräfte, die sich dieses Ereignisses nicht bewusst sind und dessen, was geschieht. Sie sehen vielleicht die Verwirrung der Menschen und mißdeuten diese natürliche Reaktion als feindselig oder potentiell gewalttätig. Wir bitten darum, dass all diese Kräfte wachsame Eigeninitiative ergreifen und von jeglicher Gewalt absehen.
Wichtige Vorschläge, um den Frieden aufrecht zu erhalten für einen harmonischen
Wandel
Wir bitten darum, dass die Verwalter der Lebensmittellager, Brunnen und Wasserreservoirs und lokale Organisationen und Vereine der Gemeinde dazu ermutigt werden, der Bevölkerung zu helfen, falls diese Bankenschließungen zu lang zu Unterbrechungen in folgenden Versorgungssystemen führen: Transport, Lebensmittel, Wasser, Strom, Telefon, Internet, Fernsehen, Notfalldienste, Krankenhäuser und irgendein anderes Netzwerk, das in Mitleidenschaft gezogen ist.
Woher wissen wir, dass dies jetzt geschieht?
Unsere Gruppe wurde kontaktiert, und wurde gebeten, als Informationsnetzwerk zu dienen und eine Infrastruktur bereitzustellen, um Sie in Ihren Aufgaben zu unterstützen, was auch immer diese sein mögen. Ob Sie ein Bürgermeister oder ein Wasser-Bezirksleiter oder eine Verbindung der Gemeinden zu den Elektrizitätswerken sind, wir hoffen, dass Sie dafür sorgen werden, dass ihre Verantwortungsbereiche und Dienste ununterbrochen bestehen bleiben während der Zeit, in der die Banken geschlossen sind. Wir bitten weiterhin darum, dass Sie Mittel bereitstellen, um diese Notwendigkeiten zu denjenigen zu bringen, die sie durch Ihre örtliche Gemeinde-Infrastruktur benötigen, wie zum Beispiel Suppenküchen auf Schulgelände oder Wasserverteilung an diejenigen in Not. Wir bitten darum, dass den Krankenhäusern und Notfalldiensten Priorität und Unterstützung eingeräumt wird, um die Alten und Gebrechlichen zu schützen.
Warum passiert dies?
Leider gab es viele Jahre lang kriminelle Dienstvergehen innerhalb der Bankensysteme der Welt einschließlich der Federal Reserve Bank. Diese Verantwortlichen haben viele Aspekte der politischen Infrastruktur auf der Welt korrumpiert, und Habgier und Machtgier hat den demokratischen Prozeß vereitelt und viel Schaden an den Ökosystemen der Welt und den gesellschaftlichen und nationalen Beziehungen verursacht.
Der Nachweis, der der Öffentlichkeit präsentiert werden soll
Beweis hierfür ist der institutionalisierte Diebstahl von Billionen hart erarbeiteten Geldes in der ganzen Welt durch ein System des finanziellen Betrugs und der Korruption. Dies endet jetzt, wo damit begonnen wurde, die Beweise zu sichern, die Anklageschriften zu verfassen und die Verantwortlichen zu verhaften. Diese Menschen, die in diese Verschwörung verwickelt waren, waren sehr machtvolle und politisch einflußreiche Kriminelle. Sie wurden wiederholt gewarnt, den Gesetzen ihrer entsprechenden Länder zu folgen, aber einige von ihnen haben abgelehnt.
Zeit zu handeln
Dieser Widerstand, das Gesetz einzuhalten, hat jetzt die Schließung der Zentralbanken erzwungen, was jetzt die ganzen Weltbankensysteme lahmlegt. Diese radikale Handlung war nötig, um die Einhaltung der Gesetze wieder herzustellen. Dies wird jetzt durch eine koordinierte Aktion der Polizeikräfte rund um den Globus durchgeführt. Der Grund, warum die breite Masse der Bevölkerung nicht vorher informiert wurde, ist die Tatsache, dass die hauptverantwortlichen Kriminellen die Weltmedien kontrolliert und weltweit Zensoren eingesetzt haben. Ein Polizist erzählt ja einem Verbrecher auch nicht, dass er verhaftet werden soll, weil sonst Fluchtgefahr bestehen würde.
Mächtige Führungskräfte werden stürzen
In diese dunklen Machenschaften der Banken waren einige sehr mächtige Personen des öffentlichen Lebens involviert, was viele Menschen im Nachhinein schockieren wird, wenn der Staub sich erst einmal gelegt hat. Dies ist kein Militärputsch oder irgendetwas Negatives. Tatsächlich fühlen wir, dass hiermit der Weg frei gemacht wird für ein ehrlicheres Regierungssystem, das weltweit Unterstützung finden wird, wenn die Wahrheit der Bevölkerung enthüllt wird in den kommenden Wochen.
Ihr Recht, die Wahrheit dieses Briefes anzuzweifeln, wird beachtet
Wir haben Verständnis, dass Sie sich dieser Tatsachen nicht bewusst sind oder dieser Information, die Ihnen hier präsentiert wird, nicht zustimmen, aber wir bitten Sie, zu bedenken, dass dieser Brief bereits am 29. September 2013 verfasst wurde. Dies dient als Beweis dafür, dass wir, die dieses Dokument verfassten, bereits zu diesem Zeitpunkt von dem, was jetzt stattfindet, wußten. Wir wollen außerdem wiederholen, dass dies kein Militärputsch ist und es keinen Grund gibt zu Panik und Furcht. Ob Sie uns glauben oder nicht betreffend der Natur dieses weltweiten Ereignisses, wir bitten Sie, Ihr Bestes zu tun, um Ruhe und Frieden innerhalb ihrer Gemeinden zu fördern, so effizient wie möglich.
Zum Schluß
Bleiben Sie bitte diesem Dokument gegenüber aufgeschlossen und seien Sie gewiß, dass wir Sie in Ihrer Verantwortungs- und Machtposition als eine Führungskraft Ihrer Gemeinde unterstützen werden. Dieser Übergang ist nur für eine kurze Zeitperiode gedacht. In dieser Zeit sind Sie gefordert, lokal zu denken und nicht auf Instruktionen von Bundesebene zu warten, da bestimmte Kommunikationskanäle unterbrochen sein könnten.
Bitte studieren Sie dieses Dokument und sprechen Sie, wenn möglich, offen mit den Personen, die Ihnen diesen Brief zugänglich gemacht haben. Diese haben möglicherweise die Weisheit, aufzuklären, was geschieht und werden Ideen teilen, die Ihnen und Ihrer Gemeinde zugute kommen.
Wir haben auch eine Website (www.prepareforchange.net), wo Sie Zugriff zu Links zu Artikeln haben und Nachweis dafür, dass das, was wir sagen, schon seit einiger Zeit in Arbeit ist. Wir ermutigen Sie, sich selbst durch diese Links weiterzubilden. Wenn das Internet-Netzwerk offen bleibt während der Zeit der Bankenschließung werden Ihnen diese Links dabei helfen, mehr zu verstehen. Wenn das Internet nicht funktioniert, bitten wir Sie, sich mit denjenigen, die Ihnen dieses Dokument gebracht haben, zu verbinden.
Respektvoll überreicht
Vom Prepare for Change Team
www.prepareforchange.net
Zusätzliche Information:
http://2012portal.blogspot.com/2012/04/normal-0-microsoftinternetexplorer4_28.html
http://newtomorrow.us/part2.html
http://divinecosmos.com/start-here/davids-blog/1023-financial-tyranny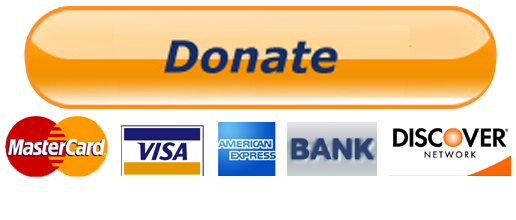 Your Tax Free Donations Are Appreciated and Help Fund our Volunteer Website and Orphanage
Disclaimer: We at Prepare for Change (PFC) bring you information that is not offered by the mainstream news, and therefore may seem controversial. The opinions, views, statements, and/or information we present are not necessarily promoted, endorsed, espoused, or agreed to by Prepare for Change, its leadership Council, members, those who work with PFC, or those who read its content. However, they are hopefully provocative. Please use discernment! Use logical thinking, your own intuition and your own connection with Source, Spirit and Natural Laws to help you determine what is true and what is not. By sharing information and seeding dialogue, it is our goal to raise consciousness and awareness of higher truths to free us from enslavement of the matrix in this material realm.