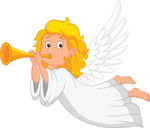 Okay, it is time! Announcing a new Cobra interview!
Three of us here at Prepare for Change will be doing an interview this month with Cobra. After the recording we will make it available here on prepareforchange.net. We are excited for this opportunity and hope that each of you will support us by listening.
We invite all for you with burning questions to place them here after this article. We will ask Cobra as many questions as can be answered in the allotted time period.
Blessings,
Angel Eyes ~**~