This was originally posted on Merlin's Alchemy of Light as protection for their website with an authorization to share freely. If you do not know them i strongly recommend their website full of treasures.
I adapted the text a little bit to fit me and my website :
IF I AM A DARK FORCE READING ANY PART OF ANY SITE THAT IN THE SITE ADDRESS CONTAINS RECREATINGBALANCE I HONESTLY AND TRUTHFULLY CHOOSE TO UNCONDITIONALLY ON MY PART, IF NON-PHYSICAL, IMMEDIATELY GO INTO ARCHANGEL MICHAEL'S TUNNEL OF LIGHT TO THE LIGHT WHETHER OR NOT I CHOOSE TO READ THIS;
IF UNABLE TO ACCESS THE TUNNEL OF LIGHT I HONESTLY AND TRUTHFULLY AGREE UNCONDITIONALLY ON MY PART WHETHER OR NOT I READ THIS SENTENCE TO TAKE ONE OF THE FOLLOWING CHOICES : ONE IMMEDIATELY LEAVE THE SITE THAT CONTAINS RECREATINGBALANCE IN THE ADDRESS TWO RENEGE ON THE DARK FORCES COMPLETELY AND OPENLY JOIN THE LIGHT FORCES THREE ACT AS A 'DOUBLE AGENT' FAVOURING THE LIGHT FORCES; FURTHERMORE I WILL DO ALL IN MY POWER TO REMOVE ALL SITES THAT HAVE RECREATINGBALANCE IN THE ADDRESS FROM ALL DARK BLACKLISTS IF I AM A DARK FORCE I AGREE THAT THE ABOVE APPLY TO ME WHETHER OR NOT I READ THIS INFORMATION OR ANY PART OF IT
 This is genius because it can be adapted to anything, computers, houses, people.
Read the full article here :
http://recreatingbalance1.blogspot.com/2015/03/powerful-free-protection-tool.html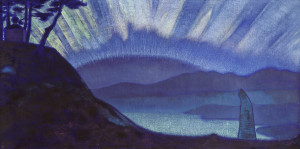 Liberation now !