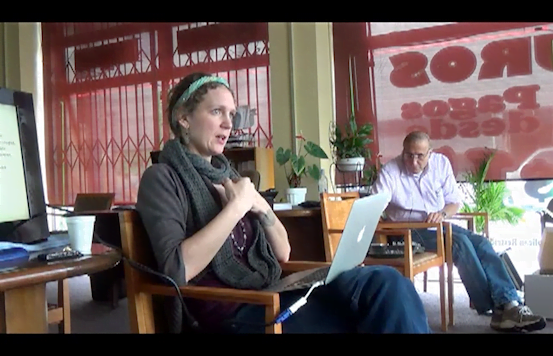 By Jim Krage
Mon, Dec 21, 2015
Video of Laura Eisenhower Presentation
Laura is the granddaughter of President/General Dwight D. Eisenhower.
Read about her at http://www.cosmicgaiasophia.com/ and http://cosmicgaia2012.com/
Laura Eisenhower cites this website a lot http://www.energeticsynthesis.com/
Laura briefly informed us of the existence of UFO treaties that our Government (and her grandfather) has been party to, and gave us an overview of our position in the Universe or Multiverse (Multidimensional Universe). According to her, (as I understood her) we are limited in our 3-dimensional status to 7 of the 15 chakras available, but with cultivation of our potential, we can learn to access more, and may be able to move into the 5th dimension and ascension.
Her presentation was very in-depth and all-encompassing. Just a quote as an example of the specificity of her presentation:
"The Albion code and Cathar code must be re-connected, re-paired and re-circuited to exchange energy together and build the DNA strands…. The NRG headquarter hub in the Stongehenge area, acts as a final collection point by directing huge amounts of Electromagnetic power, through massive amounts of collected (stolen) life force from all over the planetary grid lines." (ref. Lisa Renee)
You can watch the 2-1/2 hours of her presentation at
http://www.mediablast.net/change/Eisenhower_Corel.mp4
Read about her at  http://www.cosmicgaiasophia.com/ and http://cosmicgaia2012.com/
Laura Eisenhower cites this website a lot  http://www.energeticsynthesis.com/
Jim Krage <[email protected]>