As always – use discernment.  I enjoyed this article.  They heavily reference Prepareforchange.net.  They also explain and "connect dots" on what may be happening around the globe and who's who.  I recommend you spend some time here and on their site:  http://thelastgreatstand.com, specifically this article referenced here:   http://thelastgreatstand.com/2016/03/06/update-on-the-largest-coup-in-global-history-as-of-february-video/
In what could not come at a better time, the video and article below provide a much welcome update to information revealed in a previous post back in October titled,Greatest Military Coup Ever Could Now Be Underway on U.S. Soil. In that post, a whistleblower who goes by the name "Drake" revealed details of a plan that has been underway for some time to dethrone the global elites from power, and reshape the world as we know it. Drake refers to it as the biggest coup in world history. Perhaps it's no coincidence that earlier today, before coming across the videos and article below, I received an email from someone saying the following:
An interview with whistleblower "Drake" on the subject of coming mass arrests of NWO operatives and a long legal explanation on states separating from US corporation… I recall reading and listening at the time and feeling a bit encouraged… fully aware that 90% was probably BS. 
Now here we are, six months later and, of course, what was revealed back in October by "Drake" has proven to be once again pure BS. My question to you and all your fellow travelers in the alternative media: do you not have an obligation or feel a sense of duty to recognize BS when you report it or when some report turns out to be BS?
In the interview referenced above from back in October (which can be found HERE), an alleged whistleblower named "Drake" claimed that a series of mass arrests are getting ready to take place across the globe at some point in the near future, primarily in the G5 nations. The entire Interview lasts about two hours, but once Drake gets into the meat of the topic, the time flies. When I first heard the interview, I made the assumption that the mass arrests being referred to would be the arrest of citizens who had the potential to be"troublemakers,' and would most likely be the people whose names can be found on the Government "Threat List" Which Names 8 Million Americans To Be Detained As Soon As Martial Law Imposed! 
I COULD NOT HAVE BEEN MORE WRONG!
According to Drake, we are about to witness the largest coup in world history, and the ones being arrested will be actually be the global elites, or the New World Order, whatever you wish to call them. In the first video below from just a few weeks ago, virtually everything Drake revealed back in October about a plan to bring justice to the global elites is said to be progressing along nicely. The video also makes mention of the same "Global Reset" that famous economists like Dr. Jim Willie and Peter Schiff have been talking about for a year now. The new video below confirms that a vast plan has been organized for many years to trigger a huge positive change on this planet. The manner in which the video delivers the news is a bit hokey for my taste, but the details remain almost exactly as Drake revealed back in October. 
It says the coming event will be the implementation of fair legal justice to put an end to the abuse of this planet's populations and ecosystems. The reason we have known about this in advance is because information has been released by insiders to help us prepare. Here is some key information about the plan and what you can do to help.
WHAT TO KNOW ABOUT THE TRANSITION:
1. Many elected officials, CEOs, big bankers, etc, have committed extreme crimes against humanity, stolen vast sums of money, corrupted our society structure, media, finance, etc
2. Resistance has been organized and official agencies insiders are going to arrest them legally and give them fair trial to liberate the planet
3. The mass media will be giving clear proof about what has really been going on
4. The financial system will be shut down for 3 to 15 days, your money will not disappear, a new fair system will replace it with more abundance for everyone. The old system was based on virtual debts disconnected from real value, allowing small groups of people to steal and manipulate money worldwide. All debts owed to banks will therefore be forgiven. Honest debts between private individuals and companies will still have to be honored. The new system will be based on real value (especially gold standard) to insure fair exchanges. Vast amounts of stolen wealth will be redistributed and shared for every human on the planet.
Largest Coup in Global History – Worldwide Reset Imminent
SUBSCRIBE TO  THE TOP STORIES OF THE WEEK IN THE NEWSLETTER HERE
FOR MORE NEWS BY VOICE OF REASON CLICK HERE!
In light of recent news concerning the global elites, that recent update should come as a welcome update to the interview from back in October. The following represent just a small sample of recent disturbing articles about the global elites:
Newt Gingrich: "Trump Not An Illuminati Member; He Hasn't Had Initiation!" (Video)
Bilderberg is Funding Refugee "Crisis" To Force UN Agenda 2030 and Usurp US Constitution
Proof: US Congressional Record Says US is Actually a British Crown Colony Run By NWO (Video) 
New World Order's Ban on Cash is Coming… Prepare To Be Microchipped 
David Rockefeller: An Illuminated Life of Immorality, Evil, and Treason
THIS IS NOT "CONSPIRACY THEORY" FOLKS! THIS IS FACT! 
DOWNLOAD THE PLANS FOR AGENDA'S 21 AND 2030 FROM THE U.N. YOURSELF! 
FOR AN ACTUAL PDF OF AGENDA 2030 FROM THE U.N.: CLICK HERE
FOR AN ACTUAL PDF OF AGENDA 21 FROM THE U.N.: CLICK HERE
If you're not so inclined to read the documents yourself, I have written a post summarizing them titled, Agenda 2030 and the "New Economic World Order" – Coming This Year?
Prepare For Change is a website to connect all people, particularly those who have experienced the truth. The message from Prepare For Change is that those who already have the knowledge of what is going on, will be called to action because others will rightfully be very worried, and perhaps mistake "The Event: for the antithesis of what it is, as Drake discussed back in October. 
WHAT YOU CAN DO TO HELP:
1. We are to transition peacefully, there may be temporary disruptions in transports, energy and food supplies. Make sure you have necessities for 3 to 15 days.
2. Remain calm. This is not martial law or a coup. Nothing will be imposed upon you. No bloody revenge will be allowed. This is to be fair justice.
3. Inform yourself. Reach out, discuss, listen to announcements, do your own research.
4. Conflicts among you were artificially created to divide and conquer. We are to live in peace as brothers and sisters.
5. If you are able, help that everybody is taken care of and has basic necessities. These 7 Things Are Better Than Paper Money In The Bank When The Economy Collapses.
PROTECT YOUR FAMILY BEFORE THE CRASH!
STOCK UP ON FOOD SUPPLIES WHILE THERE IS STILL TIME!
FOR MORE INFORMATION ON THE COMING GLOBAL RESET:
Peter Schiff: Dollar Collapse Will Be the Single Biggest Event In Human History
Dr. Willie and Peter Schiff Together: Total Currency Collapse and Reset Coming
Emergency Video – Peter Schiff: Financial Armageddon Is Utterly Inevitable
Dr. Jim Willie: We're in the Bottom of the 9th; The US Dollar is Dying (2/28)
Dr. Jim Willie: Economic Collapse is On Our Doorstep
Peter Schiff: Here Comes the Great, Great, Great, Great Recession!
Jim Willie: "The Quickening" is Approaching Global Economic Markets
Jim Willie: When Deutsche Bank Fails, Barclays, Citigroup, and More Will Fall 
Dr. Jim Willie and How To Simplify Your Finances To Survive Economic Collapse
What is the 'Event' ?
The 'Event' is when the rising of the planetary frequencies will be accompanied by the planned mass arrests of the worldwide criminal cabal, politicians, big bankers and others who have committed numerous crimes against humanity. This will happen in a legal manner, and the accused will be given fair trials. As a result of this legal action there will be a worldwide reset of our financial system, of our energy and food production, our media, and the whole structure of society in general. 
Like I said, the delivery by Prepare For Change is a bit hokey for me… I much prefer Drakes very crass approach to matters, but the takeaway here is that the CORE information revealed by Prepare For Change matches what Drake said in, The Greatest Military Coup Ever Could Now Be Underway on U.S. Soil, and it also matches up with what the best of the best economists have been saying in articles like the ones listed above.
Prepare For Change closes by saying that clean technologies which had been previously suppressed by big corporations will be released, the natural abundance of this planet will be distributed for everybody, our eco-systems cleaned and this planet, along with all its inhabitants, finally healed and liberated. Please be aware that at the time of "The Event" this site will be getting perhaps millions of hits and sign up for groups will increase tremendously. We hope you will be active and take your role seriously and be a force for peace, truth and understanding at the time of "The Event"
At the end of the day, there's no way for us to know if what Drake says, or what is reported by Prepare For Change is really going to happen, or how it would happen. What can be verified, is everything Drake revealed about how the United States is no longer operating under the Constitution we were founded upon. Everything he discussed in his interview is explained further below.
In what is known as the "Act of 1871," the Forty-First Congress of the United States officially sold out our nation to the Illuminati (or the "global bankers" if the term global banker suits you better), because the U.S. had reached unsustainable levels of debt, and something had to be done (notice a pattern?). The following is from the post titled, Proof: US Congressional Record Says US is Actually a British Crown Colony Run By NWO (Video):
The "Act of 1871" essentially destroyed our republic, and replaced it with theCorporation of the United States. Something not taught in history books, is that the original Constitution drafted by the Founding Fathers, was written in this manner:
"The Constitution for the united states of America."
The Act of 1871, altered that, and the newer version reads: "THE CONSTITUTION OF THE UNITED STATES OF AMERICA." The 1871 version is the Constitution's "corporate replacement," and what might seem to layman like no more than semantics, is a far far bigger deal. 
FOR MORE NEWS BY VOICE OF REASON CLICK HERE!
As you'll learn below in the next video from anonymous, the corporation of the UNITED STATES is owned by the Illuminati,
continue reading and studying here:
http://thelastgreatstand.com/2016/03/06/update-on-the-largest-coup-in-global-history-as-of-february-video/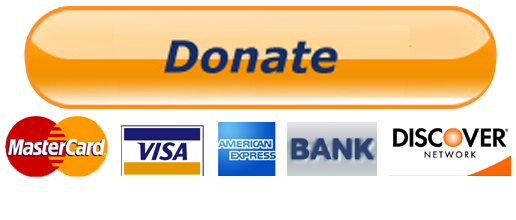 Your Tax Free Donations Are Appreciated and Help Fund our Volunteer Website and Orphanage
Disclaimer: We at Prepare for Change (PFC) bring you information that is not offered by the mainstream news, and therefore may seem controversial. The opinions, views, statements, and/or information we present are not necessarily promoted, endorsed, espoused, or agreed to by Prepare for Change, its leadership Council, members, those who work with PFC, or those who read its content. However, they are hopefully provocative. Please use discernment! Use logical thinking, your own intuition and your own connection with Source, Spirit and Natural Laws to help you determine what is true and what is not. By sharing information and seeding dialogue, it is our goal to raise consciousness and awareness of higher truths to free us from enslavement of the matrix in this material realm.