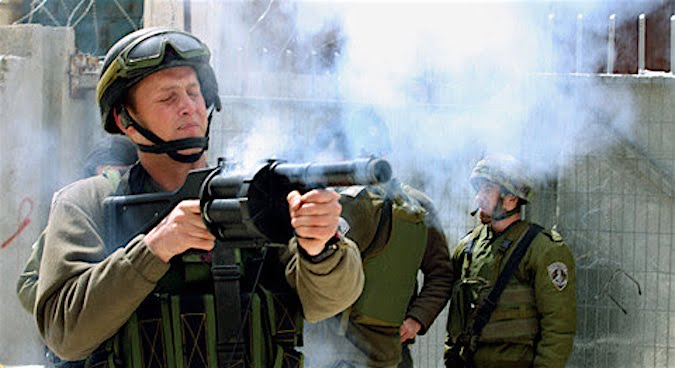 Israel's urban police tactics are being exported around the globe. (Mamoun Wazwaz/MaanImages)
Israel's specialized policing and fighting capacity, which it is currently exporting to other countries, including the US, began to take shape after the June 1967 Arab-Israeli war. In the territories it occupied during the conflict, especially the Palestinian West Bank, East Jerusalem and Gaza Strip, the Israeli government wanted to lay claim, permanently, to specific parts of the occupied area. This desire ran into Zionism's longest-running problem, the presence of Palestinians. As Zionist leader Ze'ev Jabotinsky wrote in 1923 about indigenous resistance to colonial projects, "The native populations … have always stubbornly resisted the colonists."
This resistance would have to be suppressed and the population pacified if the occupation of these lands was to be sustainable. Thus began an evolutionary relationship that continues to this day, that of the Palestinian resistance versus Israel's policy of permanent occupation. Architect Eyal Weizman lays out in great detail the study of urban warfare and urban police actions undertaken by the Israeli military in his book Hollow Land: Israel's Architecture of Occupation. Importantly, he looks at the ways the army adapts to the dynamics on the ground, explaining that "Indeed, military attempts to adapt their practices and forms of organization has been inspired by the guerilla forms of violence that confront it. Because they adapt, mimic and learn from each other, the military and the guerillas enter a cycle of 'co-evolution.'" This reciprocal cycle of tactical evolution, and intertwined relationship of Israel's police and army, is proving politically valuable to Israel by helping to shape international norms on policing more like its own.
Israel participates significantly in areas of the international political and economic markets of arms, security and policing. It is especially renowned for having a highly developed arms industry. There are significant potential political benefits to be gained by participation in the arms trade, especially in the military interoperability that develops with using the same training and systems of war. Military interoperability often lead to the development of political alliances and close personal relationships between high level defense and commerce officials during the research, bidding and approval processes.
However, this trade rarely leads to policy change favorable to Israel by itself. Instead, the training of foreign police and security forces based upon expertise gained in 42 years of military occupation accomplishes this by creating advocates within local, regional and national security infrastructures. In Peter Andreas and Ethan Nadelmann's book Policing the Globe: Criminalization and Crime Control in International Relations, the authors detail how the United States has shaped international policing and prosecution with regards to the drug trade. They explain that "US law enforcement agencies play an especially pivotal role in shaping a transnational police community and thickening intergovernmental law enforcement networks." This occurs by either providing or advocating for technical assistance and training for many foreign police officers. In addition, theUS often advocates "for more intensive and systematic bilateral and multilateral cooperation, and prompting new initiatives in both criminal procedures and criminal legislation." Although Israel cannot do this with the same coercive power as the US, it is as proactive as possible in its outreach.
Israel is renowned as the center of training in the fields of policing, homeland security and related fields. In 2005 the then-chief of police of Washington, DC, a city that has adopted Israeli-style policing to an extreme degree, told The Washington Post that Israel is "the Harvard of antiterrorism." Israel actively lauds its expertise with ministries of commerce, public security and foreign affairs, advertising it in public pronouncements and their websites and the government offers support for exporting the expertise, whether done by private firms or public entities. The "Israeli method" blends together state security policing with that of other crimes. Systems put in place in the Israeli coastal city of Netanya, for example, have private businesses linking their information with the Tourist Police and City Police who in turn, link with the National Police, the General Security Service (aka, Shin Bet).
Israeli police and security forces do not separate policing related to Palestinian anti-occupation efforts from street crime. The Palestinians represent both a political and armed opposition to a military occupation, and a disenfranchised underclass with criminal elements in an apartheid state. The Israeli army, which is charged with investigating crime in Areas B and C of the West Bank — areas designated as such during the Oslo accords of the mid-1990s — along with its strictly military functions as an occupying army and national defense force, is engaged, along with the Israeli police's car theft bureau, with investigating car thefts by Palestinians. Palestinian car thieves often work with Israeli organized crime families or individual Israelis seeking to defraud insurance agencies and investigation and prosecution falls under the jurisdiction of both the army and the civil police. It is the Israeli police's mandate to prosecute any Israeli citizens, while the Palestinians will be tried in an Israeli military court.
The Israeli army also patrols the northern border along with the drug police looking for heroin, hashish and other items smuggled from southern Lebanon. Inspector Gal Ben Ish, referring to participation by Hizballah in the trade, told the Associated Press in April 2009, "We know that it's not just criminal activity — here there's always the aspect of national defense. We're helping the country's security." Some of the same Sinai Bedouin tribes involved in smuggling women for Israeli organized crime, which is investigated by the police, also smuggle goods, including weapons, to Palestinians in Gaza. According to a June 2007 report in Terrorism Monitor, this has led to the army patrolling 40 kilometers from the Gaza Strip down the border with Egypt.
The training offered by Israeli police and security forces is exported all over the world. For example in India, Israel has drawn upon its experience in south Lebanon, rural West Bank and urban population centers in Gaza and the West Bank to help train Indian forces. According to a 9 September 2009 article in Defense News, the inspiration for these efforts came after New Delhi took "a keen interest in the homeland security operations, armaments and surveillance devices used by Israeli troops."
A 2008 declaration signed by then-Minister of Public Security Avi Dichter and Canadian Minister of Public Safety Stockwell Day created a similar arrangement for Canada and Israel. According to the Israeli ministry's website, it allowed the countries to "share knowledge, experience, expertise, information, research, and best practices" and "facilitate technical exchange cooperation, including education, training, and exercises." In a 23 March 2008 press release, Minister Day stated that "The declaration seeks to establish a more structured framework for the continued cooperation on public safety issues between Canada and Israel."
Israeli police trained their Chinese counterparts for "possible scenarios involving terror and civil disturbances" prior to the 2008 Olympic games in Beijing. According to a 28 September 2008 article in the Israeli dailyHaaretz, the commander of China's People's Armed Police Force "expressed an interest in continued cooperation between Israeli and Chinese police following the success of the course." Five years earlier Israeli police performed a similar task in Greece prior to the Athens games. The French government brought the head of the Israeli police's special forces to instruct their police in riot control.
However, no country in the world has a closer cooperation with Israeli police forces than the US. Just a sampling of US cities and institutions that have trained or are training in Israeli methods are Alameda County; Atlanta; Boston; Cambridge, MA; Commerce, GA; Detroit; Duxbury, MA; Georgia Tech University; Knoxville,TN; Los Angeles: the Maryland Department of Transportation; Miami; New York City; Pembroke Pines, FL; San Francisco; San Mateo; Santa Clara; Seattle; Stamford, CT; Sterling Heights, MI; and Suffolk County, NY. Low-level bilateral relationships between city police, sheriff's departments and other agencies of order in the US are reinforced by arrangements put in place by high-level officials like the memorandum of understanding signed by former Minister Dichter and former US Director of Homeland Security Michael Chertoff in 2007. A statement put out prior to the agreement and quoted by The Jerusalem Post stated "that there exists a vital need to promote operational, scientific and technological cooperation between the parties in the field of homeland security."
Israeli methods are sought out and adopted for their perceived quality, largely led by the government's marketing of them. But the relationships established between agencies of order, whether they be drug enforcement, civil policing, customs officials, tactical police units or any other, are done entirely outside the democratic realm. The citizens of Beijing did not vote for their police to study the repression of civil disturbance in Haifa's football stadium. Canadian parliament neither proposed nor endorsed the "Declaration of Intent Between the Department of Public Safety and Emergency Preparedness of Canada and the Ministry of Public Security of the Government of the State of Israel." The students of Georgia Tech University were not approached for their opinion about campus security adopting the tools that help sustain an illegal military occupation. This is the danger of agencies of authority going through processes of professionalization and integration with their foreign counterparts. It's often a strictly technocratic regime that can affect the public greatly but is done without its active knowledge or participation. As Andreas and Nadelmann argue, the efforts at professionalization are driven by the technocrats themselves, most often sanctioned by the governing authority, and it is this perceived technical neutrality that gives the efforts credibility.
This has been seen starkly in Washington, DC. The capitol police have long erected various checkpoints and barriers around the institutions of national government, especially the Capitol Building. In June 2008, Chief of Police Cathy Lanier, who according to The Washington Post once stated "No experience in my life has had more of an impact on doing my job than going to Israel," authorized checkpoints to be set up in the troubled northeast neighborhood of Trinidad, which had seen a spike in homicides and other violent crime. There are severe quality of life problems in Trinidad, including high rates of violent crime, and the disproportionate participation in street violence and the illegal narcotics trade by residents from and visitors to the neighborhood has strong links to socioeconomic exclusion of the poor in the US, especially in communities of color. The establishment of checkpoints in Trinidad was an attempt to address the former while neglecting the latter. Alternately put, it was a method of pacification deployed against resistance to and coping mechanisms of victims of structural classism and racism in the US. The Washington Post quoted one longtime neighborhood resident stating "I knew eventually we'd be a police state. They don't talk to us, they're not community minded."
Prior to Washington, DC police leadership receiving Israeli training they had no socioeconomic desk with which to work against the root causes of street crime, nor do they now. If the US government is no longer going to attempt to integrate all its citizens into its economic and political infrastructure (see for example, the removal of suffrage from convicted felons in many parts of the country) the adoption of Israel's system of blended civil and national security policing has a compelling logic. The, in effect, surplus population in the country will be only slightly less "foreign" to the government, and only slightly more represented in local and national planning, than the Palestinians are to Israel.
The dominant method of warehousing in the US is penal incarceration leading to a nation with about five percent of the world's population containing about 25 percent of the world's incarcerated population, according to Andreas and Nadelmann. As activist Jeff Halper has written, the methods of warehousing used by Israel against its surplus population, the Palestinians, are primarily geographic and structural, such as checkpoints and separation walls and fences, and bureaucratic, such as restricting building permits and ID regimes prohibiting movements between areas.
Similarly, the training of the Beijing police in controlling civil disturbance was largely used to exclude Beijing's slum dwellers, tens of thousands of whom were displaced by the Olympic games themselves, from access to the media, global attention and economic bubble that came with the games. As Mike Davis observed in Planet of Slums, like the US's disenfranchised, the slum dwellers of Beijing, largely economic migrants from the western interior of the country, have been almost entirely written off by the municipal and national authorities in China. And like the Palestinians, they are a surplus population to the government currently controlling their fates. The training of foreign police and security forces in the methods used to pacify resistance to apartheid, military occupation and the warehousing of the Palestinians should give pause as to what these tools of Israel's pacification industry will be deployed against in countries receiving the training.
Jimmy Johnson is an researcher, analyst and organizer with the Israeli Committee Against House Demolitions. He's based in Washington, DC and can be reached at jimmy [at] icahd [dot] org.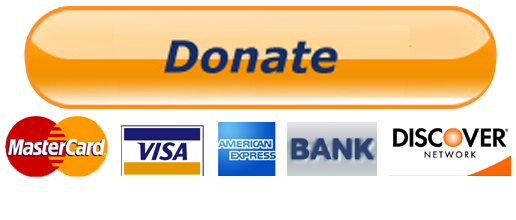 Your Tax Free Donations Are Appreciated and Help Fund our Volunteer Website and Orphanage
Disclaimer: We at Prepare for Change (PFC) bring you information that is not offered by the mainstream news, and therefore may seem controversial. The opinions, views, statements, and/or information we present are not necessarily promoted, endorsed, espoused, or agreed to by Prepare for Change, its leadership Council, members, those who work with PFC, or those who read its content. However, they are hopefully provocative. Please use discernment! Use logical thinking, your own intuition and your own connection with Source, Spirit and Natural Laws to help you determine what is true and what is not. By sharing information and seeding dialogue, it is our goal to raise consciousness and awareness of higher truths to free us from enslavement of the matrix in this material realm.