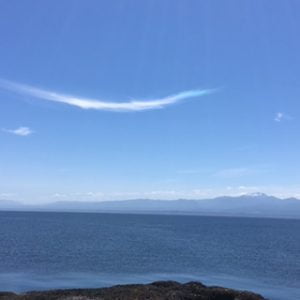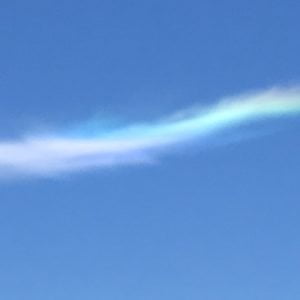 In late June 2017, we set out on a mission to bury some cintamani stones
on and around Vancouver Island, British Columbia, Canada.
We were upisland, about 200 km. north of the City of Victoria.  We buried some on one of the Gulf Islands in the middle of the Strait of Georgia.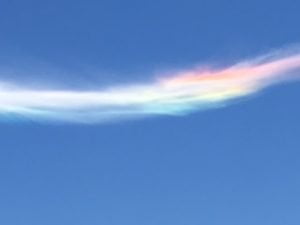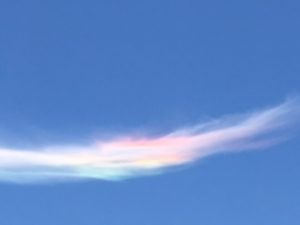 Less than 24 hours later,  we went for a hike in a provincial park along the beautiful
stretch of water that divides Vancouver Island from mainland British Columbia.
On that clear, blue-sky day,  we were nudged to look up.
Right above us, in the sky, was this rainbow cloud. It went from a white
swoosh to rainbow colors, then back to a white swoosh in a 5-minute period.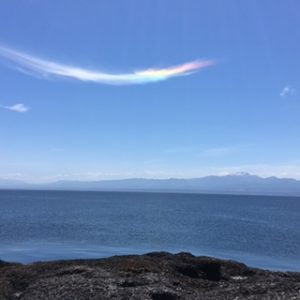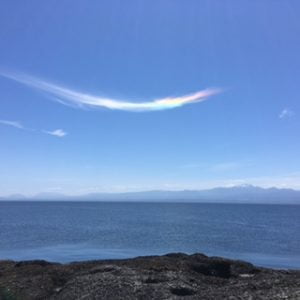 We think the angelic presence was saying hello!
If you bury one cintamani stone or 3 in a triangle, or more in a circle, you just
might receive a hello like this one.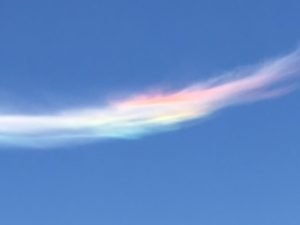 Try it!
See this new PFC page for more information and a form to order cintamani stones.
At this link are several interesting posts from Cobra about cintamani stones.
http://2012portal.blogspot.com/search?q=cintamani+