Incarnated multidimensional Starseeds are here to spread the codes of DNA activation from 2-3 strands to 12 strands throughout the human grid.
Beings from the fourth dimension are posing as "ascended masters" when in fact they are no more advanced than us and rely on technology and smoke and mirrors to gain an advantage. In this article we will identify the true ascended masters and what their role is at this time.
Multidimensional Starseeds are souls who exist here on the earth plane in a three dimensional physical human body, but they may have originated from another planet, star system, galaxy, dimension or parallel universe.
A mulitdimensional Starseed incarnated upon planet earth who has already "ascended" has embodied all 12 dimensions within their DNA and carries the codes of this embodiment while re-inserting themselves through time travel into this 3d life.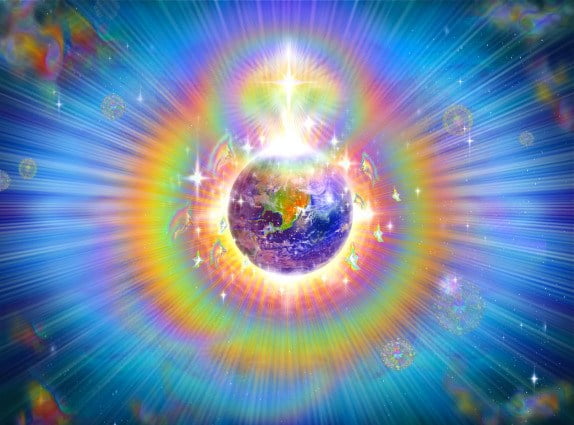 This multidimensional Starseed can be termed the "ascended master" because they have mastered the matrix, exited the matrix, and returned to help humanity and Earth.
Their job is to share codes and information  at a time when higher frequencies or waves of energy are showering the planet that will sustain higher consciousness and cause a major event or change in reality.
There are beings in the fourth dimensional astral plane and inside the Earth that pose as "ascended masters" in order to spread disinformation and sometimes fear. These beings have not completed the mastery of ascension by returning back to their higher selves and oversouls.
They and are stuck in 4d and their main way of survival is siphoning energies from those who are veiled by illusion and have no memory of who they really are. They do not have the ability to connect to their own power or Source and cannot create matrices or templates of existence on their own.
They can only copy or reflect or mirror information to humans in order to get them to make a free willed decision that is in their favor.
Some of these beings were first time ascenders (beings who split a part of themselves off from the higher dimensions to experience lower frequency and physical incarnation and planned to eventually ascend back) who got lost and stuck in that frequency and became desperate to survive.
They are masters of technology and have the ability to see beings in 3d and 4d while beings in 3d mostly are only to see other 3d beings. Their technology consist of hologram inserts, low vibrational energy fields or grids, matrix copies that create distorted realities, timeline interference machines, spaceship travel, and scalar energy weapons.
The posers spread messages through channelings that give false hope and dates for change that come and go. This leads people into despair and depression, which lowers their vibrational field.
Although the posers may use some truths to bring the message through, eventually the end result is a disinformation campaign that leads a person to give their energy and power away through worship.
It also leads a person to look to the posers for the answers rather than going within. There is a whole web of disinformation that has been planted in the matrix through videos, books, articles, channelings, and psychic healers.
Most of the poser information is not harmful and simply causes confusion and disillusionment over time as predictions fail to come true. A person may begin to feel apathetic towards doing any "work" necessary to raise their vibration or contribute to the collective by sharing their 12 strand DNA codesand information.
The posers are very tricky by using terms that are commonly used in the "love and light" field, however there is always a "hook" or ulterior motive. One of the major tools of the posers is to say that a savior is coming to free humanity. The true saviors are already here are incarnated into human bodies.
True ascended masters exist beyond the matrix and it takes someone of a high vibration to connect with them. They rarely have names, as they are an energy signature conglomerate that exists in many dimensions, parallel realities, galaxies, and universes outside of time. Starseeds that raise their vibration and go within to connect with those higher aspects of themselves are the true ascended masters.
They have taken their higher vibratory ascended organic matrix field conglomerate (or oversoul) and split a part if it off to incarnate into a time stream within the matrix.
They do this in order to help those who are have been stuck in their first ascension experience as well as other aspects of ascended masters who got lost in the game after returning. They also do this to assist planets that have the capability of providing ascension for souls.
Multidimensional Starseeds are waking up to their role as activators and leaders. They know why they are here and quickly become information gatherers, healers, and leaders for awakening beings.
They use their voices, writing, videos, and books to carry activation codes and information that activate DNA through light and geometric patterns.
The real ascended master multidimensional Starseeds are here in service to Source to help first time ascenders as well as lost masters remember who they are and make a conscious choice to exit this current distorted matrix template.
The matrix field that humanity is experiencing is distorted through artificial intelligence/computer based mind control programs, satellite relays, and frequency fences. "Ascending" or exiting the matrixinvolves clearing and raising one's vibration above the frequency fence and mind control.
It also involves clearing one's energy field of low vibrational technology. As an incarnated Starseed raises their morphonegenetic field and connects to other levels of themselves, they can begin to channel true ascended master information from their higher self. They will also activate their dormant DNA and have superpowers beyond imagination.
An ascended master may or may not have a name. Most conglomerate oversoul energies do not prefer to be labeled, as that automatically limits their identity.
However, sometimes it is necessary for humans to identify. If they do give a name that is familiar (thanks to our poser friends making the name popular), then it is wise to realize what the name reference is to be used for.
It indeed may be an actual representation of that being, it may be actually a title of a job (like Archangel Michael) that they are currently fulfilling, or it may be a simple reference to a type of energy vibration so that particular energy can be identified in order to call upon it again when needed.
The true incarnated ascended master can help others by first clearing their own energy field from low vibrational energies, implants, and hitchhikers (disembodied souls and 4th dimensional astral entities). They can connect with their higher selves and integrate all of their lost soul fragments from other lives since the return into the matrix.
They then can begin to ground the higher dimensional frequencies into Earth grids and into the collective human consciousness grid by being grounded fully into the body and the 3d matrix.
They can also share their codes with other through the media formats mentioned previously or by intention through meditation, energy work, gridwork, and by getting out of the house to be around people. Just be being incarnated, the ascended masters have helped here on Earth well beyond their current understanding.
Some true ascended masters like to travel in order to spread their light and codes, while others like to stay in their undercover roles at home. Many Starseed masters know that something is coming soon that will alleviate some of the 3d pressures and issues that keep them from "ascending" once more.
The 4th dimensional posers ride upon these thoughts to bring their disinformation. Discernment is the ability to take what resonates with you and leave the rest behind.
Many people have learned to discern through being led down the wrong path and realizing this afterwards. Confirmation helps discernment and many true ascended masters are here to help other with confirmation as well.
Ascended masters beyond the veil give clear, detailed, no frills messages that sink deep within the heart space. They will never tell a person what to do and will only suggest highest and best outcomes so that they do not violate free will.
Unfortunately, because of the posers many humans are shying away from all ascended master channelings and messages. This is exactly what the lower vibrational beings wanted to achieve. There are real ascended masters and since the dark cannot create, they copied what is real and twisted it.
They truly do have information that will support, guide, and assist in the quickening of ascension for the Earth and humanity. The more informed we are, the quicker we can learn how to shift out of this reality.
It's time to let go of the fear of whether you will ascend or not. If you have found this article and understand it, then you are in your ascension process and you will move out of this matrix in your own unique way. Trust you inner guidance and those around you that you resonate with or have a soul family connection to.
It'a all about energy and the frequency, codes, and geometric patterns of light. As masters and first time ascenders begin to raise their vibrational frequency, they will "disappear" from the fields of the posers and other fourth dimensional beings.
When humanity begins to create a new reality through thought and intention a new reality will appear that has no energy parasites and beings who want to dominate and control.
An event will occur that will forever change humanity and the DNA program. A new creation is underway that will allow for peace, prosperity, compassion, and love for all who choose. It is happening now.
Source: http://humansarefree.com/2017/10/multidimensional-starseeds-real.html?utm_source=feedburner&utm_medium=email&utm_campaign=Feed%3A+humansarefree%2FaQPD+%28Humans+Are+Free%29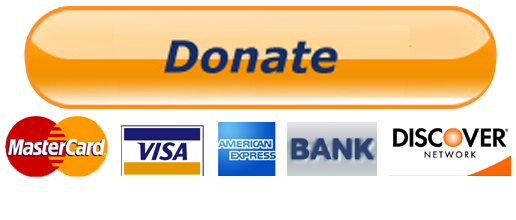 Your Tax Free Donations Are Appreciated and Help Fund our Volunteer Website and Orphanage
Disclaimer: We at Prepare for Change (PFC) bring you information that is not offered by the mainstream news, and therefore may seem controversial. The opinions, views, statements, and/or information we present are not necessarily promoted, endorsed, espoused, or agreed to by Prepare for Change, its leadership Council, members, those who work with PFC, or those who read its content. However, they are hopefully provocative. Please use discernment! Use logical thinking, your own intuition and your own connection with Source, Spirit and Natural Laws to help you determine what is true and what is not. By sharing information and seeding dialogue, it is our goal to raise consciousness and awareness of higher truths to free us from enslavement of the matrix in this material realm.