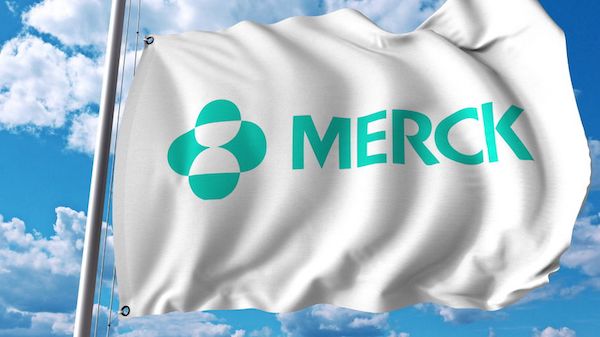 Merck's aggressive agenda to increase HPV vaccine uptake rates, despite causing thousands of severe injuries, is hitting a stumbling block in a court case alleging blatant corruption. 
There has been documented evidence that the HPV vaccine has caused more injuries than any other vaccination in history. Despite this evidence however, the HPV vaccination has continued to be hailed a success by the pharmaceutical industry and governments alike.
According to the World Health Organisation's (WHO) VigiAccess database, as of April 09, 2018, a total of 85,329 reports of adverse reactions have been filed regarding the HPV vaccination. These reports include 37,699 reports of nervous system disorders; 2450 cardiac disorders, (including 38 cardiac arrests) 533 reports of Postural orthostatic tachycardia syndrome (POTS); over 3200 reports of seizures or epilepsy, 8453 syncope and 389 deaths.
In July 2016, a case was filed in the Superior Court of the State of California, Los Angeles County (central district). The case involved a 16-year-old female who between 2010 and 2011 received three injections of Gardasil, the HPV vaccination manufactured by Merck. Shortly after she received her third vaccination, she suffered a severe adverse reaction, the nature and complexity of which, failed to be diagnosed until 2015, when she finally received the diagnosis of Postural orthostatic tachycardia syndrome (POTS).
For those of you who are unaware, Postural tachycardia syndrome (POTS) is an abnormal response of your body when you are upright (usually when standing). It is caused by a problem with the nervous system which controls the autonomic functions in the body. This part of the nervous system is called the autonomic nervous system.
The symptoms of POTS occur when you are upright and are relieved when lying down. These symptoms are associated with an abnormally high and persistent increase in heart rate within ten minutes of standing.
(Description of POTS taken from Patient Access website)
If this diagnosis was not devastating enough for this young lady and her family, in 2016, she was further diagnosed with an underlying small fiber neuropathy, existing within and throughout her body.
Her family firmly now believe that the vaccinations caused her illness because prior to receiving the HPV vaccination, she was physically active, and had not only participated in her high school basketball team but had also engaged in other athletic activities.
It is for this reason, that the family decided to file a case against the manufacturer of the vaccine, Merck, accusing them of:
1. Fraud and Deceit
2. Negligent Misrepresentation
3. Defective Product – Inadequate warnings & information
4. Medical Malpractice
5. Medical Battery
As you can see these charges are extremely serious and if won, this case would set a precedent for similar cases to be brought against the manufacturer of this vaccine in the future.
Merck Accused of Fast Tracking a Vaccine for Financial Gain
The complaint outlined the fact that the Plaintiff and her family believed that Merck had wrongfully and deceitfully failed to perform in the preapproval processing period and thereafter, the material scientific and medical investigations and studies relating to the safety, effectiveness and need for the Gardasil vaccine as required by and under the FDA directives and regulations.
It is a well-known fact, that all pharmaceutical products must undergo extensive pre-marketing clinical trials often spanning several years before the FDA can consider the product for licensing.
The complaint written by the family's attorney stated that:
 "Upon approval by the FDA of the Gardasil vaccine, Defendants Merck, Does 1 through 25, and each of them commenced and engaged in highly extensive, and aggressive marketing practices, which were designed primarily, if not solely, to increase the sales and profits from Gardasil. In doing so, Defendants Merck, Does 1 through 25, and each of them, in order to preclude any and all questions by consumers, patients and others, as to the effectiveness, safety and need for the administration of the Gardasil vaccination as well as the risks of serious adverse reaction related thereto, intentionally, wrongfully and deceitfully withheld, failed to provide and concealed from consumers, patients and others material facts and information with respect to the effectiveness, safety and need for the administration of the Gardasil vaccination, as well as the risks of serious adverse reaction related thereto and as in part hereafter set forth." (own emphasis)
The complaint continued by describing each and every misdemeanour that Merck was thought to have participated in. It stated:
"Further, Defendants Merck and Does 1through 25 in its Marketing wrongfully and deceitfully failed to unambiguously inform those to whom the marketing was directed, of material facts and information which they knew or should have ascertained through their investigations and studies specific to risk/ benefit and quantitative risk assessments regarding and including, among other things, the following:

1. The five-year period that the Gardasil vaccine was then only known to be effective;

2. That   Gardasil was effective only as to certain and not other strains of the HPV virus;

3. The Gardasil vaccine is not effective once an   individual is infected with the HPV virus;

4. Other existing methods that are effective in avoiding HPV viral infections;

5. The minimal risk that even once the individual was infected with the HPV virus the infection would result in precancerous lesions;

6. The successfulness of exiting methods of diagnosing and treating HPV precancerous lesions;

7. The successfulness of exiting methods of diagnosing and treating any resulting cancer;

8. The nature as the consequences of serious adverse reactions to the HPV vaccine; and

9. Other items related and material to risk/benefit and quantitative risk assessments not now known and if required leave of Court will be requested to amend this complaint to set forth fully such item or items when ascertained

Such information was and is reasonably required by patients and consumers as well as others when considering and deciding whether or not under their individual and personal circumstances to be vaccinated with Gardasil."
Not only did the family and their attorney outline an excellent and well thought out case, they went one step further and suggested that the court hold a Science Day Hearing.
So, what did both sides offer in the way of science to support their case and did the Judge agree to his unusual request?
Judge Agreed to a Science Day Hearing
In an unusual step the Judge in this case, agreed to hold a "Science Day Hearing" to enable the court to could get a better understanding of the science behind the HPV vaccine. In advance of the scheduled science day presentation both parties submitted briefs that outlined their side's view of HPV vaccine science.
In other words, for the first time ever, both sides including the vaccines manufacturer Merck, were given the unique opportunity to present to the court, their up-to-date science and studies proving the safety and effectiveness of this vaccine. The information provided would prove once and for all, whether or not Gardasil was not only a safe vaccination but necessary in the fight against cancers caused by the HPV virus.
What Science Did the Two Sides Present?
The paperwork that was submitted clearly demonstrated many of the issues surrounding HPV vaccines and vaccination policies. The Plaintiff's submission, offered clear precise facts to enable the Judge to understand the science behind the vaccination.
Their submission contained the following information:
"There are approximately 130 strains of the HPV virus, of which only 15 to 18 strains are known to be associated with cervical cancer.  The Gardasil vaccine provides protection against only 4 specific strains, namely HPV 6, 11, 16 and 18.  Strains 16 and 18 are thought to be casually associated with 70 % of the worldwide HPV related cervical cancers.  HPV 6 & 11 are associated with warts.

As stated, ninety-five (95%) percent of HPV infections are removed from the body by its own immune and related processes without medical or other consequences. Any abnormal cell growth associated with the remaining 5%, approximately 20% (1% of the total), if not identified and removed could be at risk of developing into cancerous cells in approximately 5 years which could progress to irreversible cancer in 15 to 30 years.  The incidence of cervical cancer occurring in the United States is estimated to be 1.4 to 2.3 per 100,000. The risk of precancerous cells, due to the presence of the HPV 16 and 18 viruses, progressing to cervical cancer is estimated at 1.5 per 100,000.  The actual incidence rate of serious adverse events after HPV vaccination is unknown."
They outlined a brief history of the immune system and how it works and continued by describing the nature of the autoimmune diseases that the injured teenager was now suffering from.
To support their argument, they included a wide range of scientific studies that had been written by some of the world's leading experts and they criticized Merck for 'misleading the public' in their advertising campaign.
They stated that:
"Initially, qGardasil is not a treatment process and does not prevent cancer as marketed by Merck. Gardasil is a vaccine designed to increase the response of the Human Immune system to pathogens namely HPV viruses 6, 11, 16 & 18."
They continued:
"Generally, with vaccines an adjuvant is required to be injected as a part of the vaccine to increase the body's immune response to the antigen (disease causing organism).  The most commonly used adjuvants for many years have been aluminum salts with an Aluminum hydroxide base.

It is medically and scientifically accepted that aluminum salts are toxic to and damage the human cells at the injection site.  In addition, the aluminum salts cause inflammation at the site.  These aluminum salts may bind with the free DNA released from the damaged and dying cells at the injection site.  The combination of the Aluminum salt bound by the human DNA is effective in activating Toll Like Receptors ("TLR"), whose function in the immune system is highly complex."
Their submission concluded that:
"The foregoing is merely illustrative of the complex and extensive scientific factors involved in this litigation.  Although the purpose of Science Day it to provide the Court with information as to the nature and extent of the complex scientific matters involved, it is necessary to connect these matters to a foundation rooted in the facts of the case before the Court, which may be construed as argument.

Scientific issues not addressed in this Brief, which are relevant to the safety, efficacy/effectiveness, need and risk/benefits of qGardasil include, without limitations, the following:

1.  Fast tracking of the FDA approval process to a 6-month period when criteria for fast tracking were not met.

2.  Five-year effectiveness of qGardasil as of 1/1/2011, now believed to be 8 years.

3.  Use of end points which did not establish the effectiveness of qGardasil.

4.  Effect on the clinical trial analysis of the removal of participants experiencing adverse and serious adverse events.

5.  The effect of non – HPV 16 and 18 cancer producing strains on cervical cancer occurrence when HPV 16 and 18 are eliminated.

6.  Lack of adequate pediatric clinical testing of the qGardasil regarding potential ovarian disorders/failures.

7.  The effect of clinical testing and studies involving undeveloped countries on U.S. analysis."
In comparison, Merck appeared to offer very little in the way of scientific evidence to support their argument.
Merck wrote:
 "At Science Day, Merck intends to provide the Court with: (1) an overview of The National Childhood Vaccine Injury Act of 1986 and the National Vaccine Injury Compensation Program, and their impact on the present litigation; (2) background information about the development and approval of vaccines and, specifically, Gardasil, in the United States; and (3) a detailed review of the extensive safety data that established and has continually reaffirmed the safety profile of Gardasil."
They continued with what appeared to be an attempt to divert the Judge's attention away from the science by switching the focus onto the Plaintiff's unfortunate delay in obtaining a diagnosis:
 "Although plaintiff alleges a moving target of injuries and purportedly related symptoms, Merck's Science Day presentations will address the three on which plaintiff currently seems most focused; autoimmune diseases, demyelinating diseases, and Postural Orthostatic Tachycardia Syndrome ("POTS"). A preview of the data concerning Gardasil and these conditions is set forth herein."
This, in our opinion, failed to address the main points of the case that had been put forward by the Plaintiff and we found it extraordinary, that given this unique opportunity, Merck offered the Judge very little in the way of scientific evidence.
In fact, throughout Merck's submission, instead of presenting the court with evidence from the Phase 1,2,3 and 4, pre-licensing vaccination trials, that should have preceded the vaccination coming onto the market, Merck appeared to rely heavily on post-marketing evidence from the VAERS website, the CDC, the FDA and other similar organizations.
Furthermore, instead of producing any real science as one would expect, Merck chose to use part of their unique opportunity, to discredit SaneVax Inc, an organization dedicated to providing the public with scientific facts and evidence behind vaccination safety.
Another interesting point that we discovered on reading Merck's scientific day submission, was that their submission contained a large amount of information that appeared to focus on proving that Gardasil did not cause the teenager's condition, instead of concentrating on the task at hand.
It will be interesting to see the final outcome of this case and we wish the family and their attorney, every success in their endeavour to get justice for this young lady's injuries.
To learn more about the underreported harms of HPV vaccine, view our database on the topic here. To learn about the unintended, adverse effects of vaccinations in general, view our database on the topic here.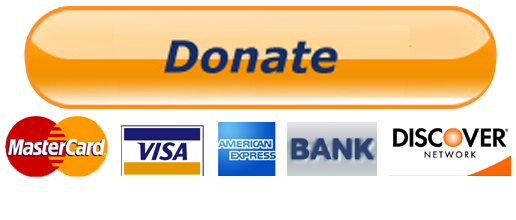 Your Tax Free Donations Are Appreciated and Help Fund our Volunteer Website and Orphanage
Disclaimer: We at Prepare for Change (PFC) bring you information that is not offered by the mainstream news, and therefore may seem controversial. The opinions, views, statements, and/or information we present are not necessarily promoted, endorsed, espoused, or agreed to by Prepare for Change, its leadership Council, members, those who work with PFC, or those who read its content. However, they are hopefully provocative. Please use discernment! Use logical thinking, your own intuition and your own connection with Source, Spirit and Natural Laws to help you determine what is true and what is not. By sharing information and seeding dialogue, it is our goal to raise consciousness and awareness of higher truths to free us from enslavement of the matrix in this material realm.