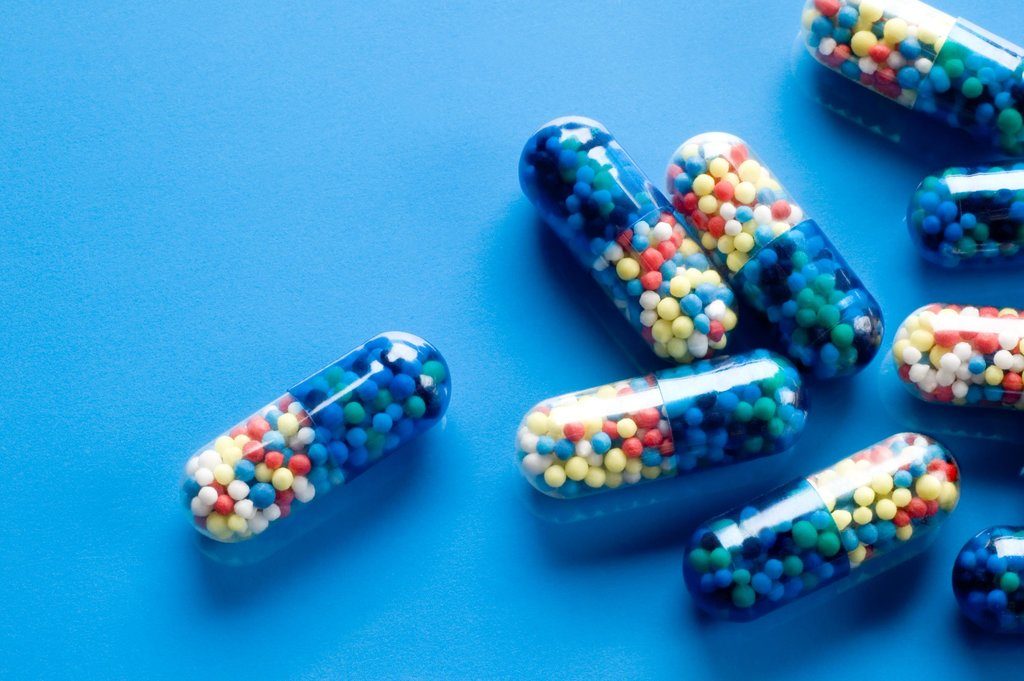 Did you know that we can change our biology simply by what we believe to be true? The placebo effect is defined as the measurable, observable, or felt improvement in health or behaviour not attributable to a medication or invasive treatment that has been administered. It suggests that one can treat various ailments by using the mind to heal.
For example, if two people have a head ache and one takes tylenol while the other is given a pill that contains nothing (sugar), both could report that the pill was successful and the headache is gone. The difference is, the one that was given the pill which contained nothing still believed that they were given a tylenol that would alleviate their headache. In doing so,  their headache was cured because of what they believed to be true. This has happened on numerous occasions, many studies have shown that the placebo effect is real and highly effective.
The placebo practice is known, but widely dismissed in medicine. The placebo effect should be a major topic of study in medical schools. Unfortunately drug companies study patients who respond to the placebo effect with the goal of eliminating them from early clinical trials. It bothers pharmaceutical manufacturers that in most of their clinical trials the placebos prove to be just as effective as their chemical ridden drugs.
Examining the placebo effect would give rise to a whole new category under science, which would probably be consciousness. This is why it's not examined thoroughly, the power of our perception and its ability to create our reality and even change our biology would open the door to a multitude of other questions, possibilities and potentialities for the human race. These potentialities would most likely wipe out many industries on the planet, from health all the way down to energy. These concepts are also heavily examined and illustrated by quantum physics.
The placebo effect should be the subject of major, funded research efforts. If medical researchers could figure out how to leverage the placebo effect, they would hand doctors an efficient,energy-based, side effect-free tool to treat disease. Energy healers say they already have such tools, but I am a scientist, and I believe the more we know about sceince of the placebo, the better we'll be able to use it in clinical settings – Bruce Lipton, Ph.D (1)
A Baylor School of Medicine study, published in 2002 in the New England Journal of Medicine, looked at surgery for patients with severe and debilitating knee pain. Many surgeons know there is no placebo effect in surgery, or so most of them believe. The patients were divided into three groups. The surgeons shaved the damaged cartilage in the knee of one group. For the second group they flushed out the knee joint, removing all of the material believed to be causing inflammation. Both of these processes are the standard surgeries people go through who have severe arthritic knees. The third group received a "fake" surgery, the patients were only sedated and tricked that they actually had the knee surgery. For the patients not really receiving the surgery, the doctors made the incisions and splashed salt water on the knee as they would in normal surgery. They then sewed up the incisions like the real thing and the process was complete. All three groups went through the same rehab process, and the results were astonishing. The placebo group improved just as much as the other two groups who had surgery.
My skill as a surgeon had no benefit on these patients. The entire benefit of surgery for osteoarthritis of the kneww was the placebo effect – Dr. Moseley (Surgeon involved in the study)(1)
Another great example of the placebo effect came from the United States Department of Health and Human Services in 1999. The report discovered that half of severely depressed patients taking drugs improve compared to the thirty-two percent taking a placebo. Don't forget about all of the side effects and dangers that have been associated with antidepressants every year. Don't forget that the 'depression industry' alone is a multi billion dollar one(1).
A 2002 article published in the American Psychological Association's prevention & treatment, by University of Connecticut psychology professor Irving Kirsch titled, "The Emperor's New Drugs," made some more shocking discoveries(source)(source). He found that 80 percent of the effect of antidepressants, as measured in clinical trials, could be attributed to the placebo effect. This professor even had to file a Freedom of Information Act (FOIA) request to get information on the clinical trials of the top antidepressants.
The difference between the response of the drugs and the response of the placebo was less than two points on average on this clinical scale that goes from fifty to sixty points. That's a very small difference, that difference is clinically meaningless – Professor Kirsch
Researchers all over the world have found that placebo treatments can stimulate real biological and physiological responses. Everything from changes in heart rate to blood pressure and even chemical activity in the brain. It's been effective with a number of different ailments from arthritis, depression, fatigue, anxiety, Parkinson's and more (source)
It's interesting because as far back as 1999, statistics professor Jessica Utts at UC Irvine, published a paper showing that parapsychological experiments have produced much stronger results than those showing a daily dose of aspirin helping to prevent heart attacks. Utts also showed that these results are much stronger than the research behind various drugs like antiplatelets, for example.
Perhaps this is why more and more people are gravitating towards alternative forms of medicine. As Garth Cook from Scientific American points out:
A growing body of scientific research suggests that our mind can play an important role in healing our body — or in staying healthy in the first place. . . There are now several lines of research suggesting that our mental perception of the world constantly informs and guides our immune system in a way that makes us better able to respond to future threats. That was a sort of 'aha' moment for me — where the idea of an entwined mind and body suddenly made more scientific sense than an ephemeral consciousness that's somehow separated from our physical selves.
Neuroscientist Fabrizio Benedetti explains:
There isn't just one placebo effect, but many. Placebo painkillers can trigger the release of natural pain-relieving chemicals called endorphins. Patients with Parkinson's disease respond to placebos with a flood of dopamine. Fake oxygen, given to someone at altitude, has been shown to cut levels of neurotransmitters called prostaglandins (which dilate blood vessels, among other things, and are responsible for many of the symptoms of altitude sickness.
So what does this mean?
It means that through the power of belief, your biological body can react in a necessary way to target whatever ailment you are experiencing. Thoughts, feelings, and emotions are directly responsible for changing  your biology. If we look at depression for example, we are told the main cause of it is a chemical deficit in the brain. But if thoughts, feelings and emotions can release different chemicals in the brain, why not just work on the patients feelings to induce a different chemical state? If our feelings, emotions and thoughts are directly correlated with our biology, why aren't we putting more resources into this research? Why is this not practiced by the medical industry? Why do we completely turn a blind eye to it?
The human race has been trained, and programmed to believe that external medicines are necessary for all ailments. I'm not saying that some medical applications are not valid, I'm just saying the human race completely ignores the power of non-physical phenomenon. We continue to believe that we need something outside of ourselves to heal, when everything points to the fact that this is not entirely true. Our own biological system and the human being is very capable of healing itself. We just don't know how, we don't believe it, we are not exposed to it.
Changing your biology with belief is not an easy process, because most of us don't truly believe we can. We are going up against years of perceptual manipulation that have formed our thoughts and beliefs. Your beliefs shape your perception, and your perception is what creates real phenomenon. If you change the way you perceive things, the things you perceive change. We are powerful beings,  and have abilities that have yet to be unlocked.  I believe that these types of realities will continue to  emerge  and will be implemented in the future. The placebo effect demonstrates, from a biological standpoint, that what you believe indeed becomes your reality. For one to be able to use this, they must believe it. One must perceive it as real as the perceive their own hand real, the sun real, the stars real. It's not about believing, it's about knowing.
The true nature of reality has yet to be discovered, but we continue to progress in our understanding. As we progress we realize how obsolete our current way of functioning really is. It's time to evolve past our archaic ideas and false beliefs, and step into a new understanding of reality. We are capable of so much more, or potential is limitless.
Beyond Placebo
Nikola Tesla once said that "the day science begins to study non-physical phenomena, it will make more progress in one decade than in all the previous centuries of its existence." In fact, Vedic philosophy heavily influenced Nikola Tesla's ideas about free energy. You can read more about that here.
Fast forward to today, and we now know hundreds, if not thousands of internationally recognized scientists from around the world coming together to stress the fact that matter (protons, electrons, photons, anything that has a mass) is not the only reality.
If we wish to understand the true nature of our reality, we must stop limiting ourselves to only examining physical systems. We must consider the role of non-physical systems, such as factors associated with consciousness, and their interaction with physical systems (matter).
Today, this type of science is known as post-materialist science. If Nikola Tesla was around, there would be no doubt that he would be leading the charge in this important field.
To summarize the current contrast between material science and post material science, is to look at the points made in a document that was co-authored by r. Gary Schwartz, professor of psychology, medicine, neurology, psychiatry, and surgery at the University of Arizona, Mario Beauregard, PhD, from the University of Arizona, and Lisa Miller, PhD, from Columbia University. It was presented at an international summit on post-materialist science, spirituality, and society. They (and hundreds of other scientists) have come to several conclusions which you can view in their Manifesto For Post-Material Science.
When it comes to mind/matter interaction, which is part of non-material science, measurements can and have been made in both blind and double blind peer-reviewed literature.  To learn more about and examine these concepts, feel free to browse through a selected list of downloadable peer-reviewed journal articles reporting studies of psychic phenomena, mostly published in the 21st century, you can click HERE. It is the home of Dr. Dean Radin, Chief Scientist at the Institute of Noetic Sciences.
I also wanted to provide a brief background with regards to this topic, because it is often ridiculed within the mainstream, despite the fact that we have some of the most brilliant scientists in the world attesting to its credibility. One of them is Elizabeth Rauscher.
She is a nuclear physicist who is a former researcher with the Lawrence Berkeley National Laboratory, Lawrence Livermore National Laboratory, and the Stanford Research Institute, as well as NASA.
The interviewer is Jeffrey Mishlove, founder of Thinking Allowed, where he interviews a number of fascinating guests on various interesting topics.
Source: https://www.collective-evolution.com/2018/06/07/the-strange-power-of-the-placebo-effect-explained/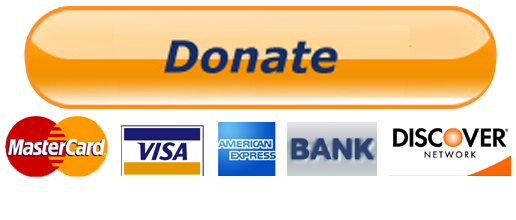 Your Tax Free Donations Are Appreciated and Help Fund our Volunteer Website and Orphanage
Disclaimer: We at Prepare for Change (PFC) bring you information that is not offered by the mainstream news, and therefore may seem controversial. The opinions, views, statements, and/or information we present are not necessarily promoted, endorsed, espoused, or agreed to by Prepare for Change, its leadership Council, members, those who work with PFC, or those who read its content. However, they are hopefully provocative. Please use discernment! Use logical thinking, your own intuition and your own connection with Source, Spirit and Natural Laws to help you determine what is true and what is not. By sharing information and seeding dialogue, it is our goal to raise consciousness and awareness of higher truths to free us from enslavement of the matrix in this material realm.