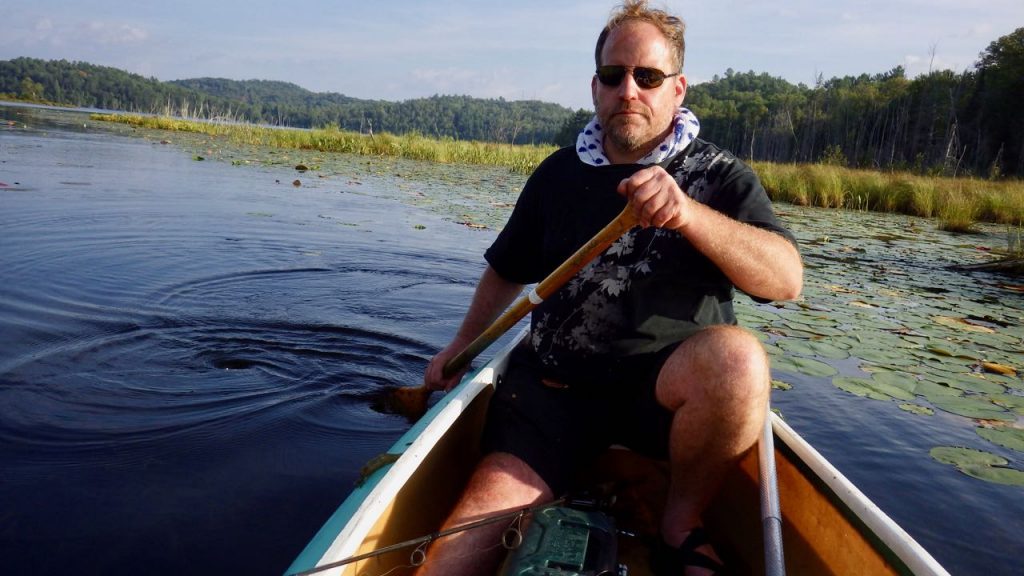 The satan-worshipping Khazarian mafia is in a frenzy of fear as military tribunals loom.  As a result, they are offering the world (as if it were theirs to give) to China in exchange for protection, according to Gnostic Illuminati and Asian secret society sources.  In addition to this, they are threatening to unleash pandemics, blow up the Yellowstone Caldera, set off a massive EMP attack, and cause other mayhem in a futile effort (as these attempts will be neutralized) to blackmail themselves out of the reach of long-delayed justice.  Also, they are carrying out a foolish and widely derided smear campaign to derail the appointment of Brett Kavanaugh to the Supreme Court.
Pentagon sources say they used "the threat of 9/11 declassification, which may soon happen, to force George Bush Jr. to publicly back Kavanaugh, whose confirmation would unleash military tribunals."  Remember, Kavanaugh said during his confirmation hearings that the U.S. has been under martial law since shortly after 9/11 and as a result, military tribunals could try, and even sentence to death, civilians guilty of treason.
In addition to this, the sources say that "because of the interference in the 2016 U.S. election by the Jewish mafia, which supported Hillary Clinton, Trump may use FISA declassification leverage to force the UK and Australia to purge Zionists and Israeli dual-citizens from positions of influence."
The rogue state of Israel, for its part, has been trying to seek Russian and Chinese protection as it loses control of the United States.  However, this is backfiring, big time.  Here is the U.S. military's analysis of where these efforts are leading.
First, in reaction to the recent Israeli stunt to fool Syria into shooting down a Russian plane in yet another desperate attempt to start World War 3, "An angry [Russian President Vladimir] Putin and the Russian Orthodox Church may have declared holy war on the anti-goy Jewish faction, and may impose a no-fly zone on Israel until it returns the Golan to Syria, lifts the siege of Gaza, denuclearizes, and returns the West Bank, East Jerusalem, and all stolen lands to Palestine and Lebanon."
Second, "With China in control of the Haifa Port and infrastructure projects in Israel, the BRICS nations may ban this rogue state from the quantum financial system, and [U.S. President Donald] Trump may just agree to a UN arms embargo and air-sea blockade."
With all this and more going on, it is no surprise that the Swiss branch of the Rothschild family, the BIS, and the Elders of Zion sent a representative last week to Japan to negotiate surrender with the White Dragon Society (WDS).  The negotiator (whom we will call the BIS man) said the banking families were worried about …
… a chaotic situation, mass executions, civil war, and other unrest such as was seen during the French and Russian Revolutions.  In other words, the BIS man said the banking families are willing to surrender as long as plans for a smooth transition to a better system for the planet are put into place and guillotines are not on the menu.
It is also possible to confirm from recent public statements by the BIS that they acknowledge their current system of printing money out of nothing and distributing it via connected insiders is becoming dysfunctional and headed for a catastrophic collapse.  To put it in the BIS's own words, "their head is on fire and their feet freezing."  This can be translated to mean that the super-rich are getting too super rich, while the rest of the world's population is suffering.
https://www.bis.org/publ/qtrpdf/r_qt1809_ontherecord.htm
The WDS reiterated its position that a jubilee is the only answer.  In particular, a global financial reset would need to include a one-time write-off of all debt, public and private, and a redistribution of assets illegally obtained through fiat finance.  The end result would be to ensure that everyone on earth owned their own home and had no debt.  This would be a one-off event so that after the jubilee, if somebody were to sell their home to buy drugs and then end up homeless, they would not be bailed out.
The WDS also proposed setting up a future planning agency to help coordinate a multi-trillion-dollar campaign to end poverty, stop environmental destruction, and responsibly release suppressed technology—in particular, technology that would make immortality possible for those who wish it.
The WDS further said it supports keeping existing royal families in place as symbols of continuity, while day-to-day management would be left to meritocracies such as the Pentagon, the Vatican, the Chinese Communist Party, the newly created future planning agency, etc.  In other words, all the functional bits of the old system would be left intact and reformed in the name of continuity and a smooth transition.  Live, real-time, Internet-based democracy would also be supported, the WDS proposed.
The whole process could be started with public disclosure of the real history of the planet to prepare the public for the transition, the WDS said.
The BIS representative was supportive of these proposals and promised to take them to "the people in Zug, Switzerland."
He also provided some insight into the minds of the "gnomes of Zurich," noting they communicated using "mathematical symbols."  If that is the case, then they should consider the following equation that will come true.  If they do not agree to a transition, then:  Zug+BIS+Zionism=0.
The NSA now believes Evelyn de Rothschild is the head of the Rothschild clan and not Nathaniel, as was previously told to us by the CIA.  They also say their latest intelligence indicates the Rothschilds are planning to offer control of Japan to the Chinese in exchange for protection.  This process would begin with the enthronement in April of Crown Prince Naruhito as Emperor of Japan, since it would put the throne into the hands of a Rothschild puppet with no imperial blood, the NSA source says.
The WDS and representatives of an Asian secret society discussed this issue recently and agreed that the Japanese people need to be told the truth about their imperial family, and that a committee of experts should decide in concert with the Japanese public what to do about the Chrysanthemum Throne.
The Vatican P2 lodge has also made a public appeasement of China.  This came in the form of the Vatican agreeing to give the Chinese government a say over the selection of Catholic bishops in China.  It also came in the form of Italy's government being the first in the G7 to announce that they would participate in the China-led One Belt One Road development project.
It is also worth remembering at this point, about a couple of tweets put out in 2016 by a "Baroness de Rothschild."
Bss De Rothschild @BssDeRothschild:  "Unfortunately for deplorables in 2017, IMPEACHMENT will rob you of your little Russian-hacked election 'victory.'"
Bss De Rothschild @BssDeRothschild:  "After a Trump/Putin/Iran/China/NK Nuclear war, the world will revert back to the Globalist ideal offering security via Europe."
http://www.battleforworld.com/2018/05/08/baroness-de-rothschild-twitter-postings-trump/#TrumpChina
Clearly, the Rothschilds and other P2 types are running to China for protection now that their World War 3 and "Russiagate" scams are failing.  However, the Chinese are fully aware the Khazarians will tell them whatever they want to hear, only to stab them in the back the first chance they get.  They also know the same people who are sucking up to them now are the ones who humiliated them during the Opium Wars.  As we saw above, the Chinese have quietly seized Israel's infrastructure and are cooperating with the Russians and the U.S. military to force the Zionists to end all their troublemaking.
The Khazarians are also losing one of their last bastions of power—control over the major Internet companies.  As the Pentagon put it, "It's hammer time, as Big Tech may be subject to DOJ antitrust actions and broken up in concert with heavy fines from the EU."
We would like to conclude this week's report by forwarding to you an e-mail from a veteran criminal investigator who is a friend of former CIA operative Robert David Steele.  Among other things, this investigator makes it clear why the Khazarian mob is delaying Kavanaugh's appointment:
"The reason the left (the cabal) is trying to delay the examination of Kavanaugh's accuser [Christine Ford] is to give them time to cause a massive blackout out East using the smart grid and their Stuxnet-derived software provided by Israel and now in all power company computers.  Or until they can provoke a major war in Syria and Iran, and perhaps even a nuclear exchange with the Russian Federation.

"I may be wrong on all this, but the mainstream media editors will quickly switch sides and go with who they think is the new winner, since their prior masters have been adequately disempowered.  They have no loyalty to anyone, but are ass-kissers to big money and big power.

"By the way, I know quite a bit of the hidden secret history of the Minnesota Wetterling murder and Johnny Gosch kidnapping.  It is all related to the CIA, FBI, international pedo-satanic network, Bronfmans, GHWB, White House page boys, Barney Frank, Craig Spence, etc.  It is a story of FBI involvement, victim family involvement, and complete cover-up.  It has ties to Omaha, Franklin Credit, crooked FBI, CIA Finders, Jordan, Minnesota's pedo problem, and Minnesota Attorney General Skip Humphrey (Senator Hubert Humphrey's crooked son).  We interviewed a key witness together in this years ago."
Source: https://benjaminfulford.net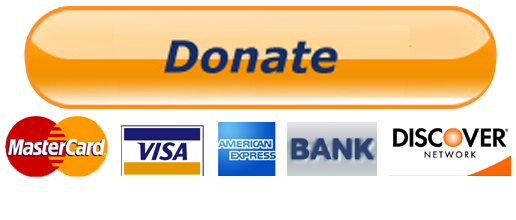 Your Tax Free Donations Are Appreciated and Help Fund our Volunteer Website and Orphanage
Disclaimer: We at Prepare for Change (PFC) bring you information that is not offered by the mainstream news, and therefore may seem controversial. The opinions, views, statements, and/or information we present are not necessarily promoted, endorsed, espoused, or agreed to by Prepare for Change, its leadership Council, members, those who work with PFC, or those who read its content. However, they are hopefully provocative. Please use discernment! Use logical thinking, your own intuition and your own connection with Source, Spirit and Natural Laws to help you determine what is true and what is not. By sharing information and seeding dialogue, it is our goal to raise consciousness and awareness of higher truths to free us from enslavement of the matrix in this material realm.