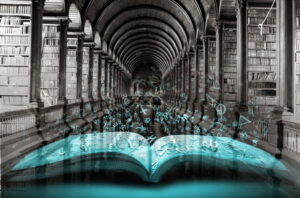 Yet there are guiding principles that can help us, if not to predict the future, then at least to foresee alternative models of the future. For example, we can see that many of our present systems seek growth through increasingly high complexity and numerous levels of organization, greater dynamism, and closer interaction and more delicate balance with the environment.
Therefore, we can foresee a future that is highly connected and integrated; more decentralized; technologically advanced; more sustainably balanced; and non-locally interconnected. By 'non-locally' interconnected it is meant that physical objects/bodies – as well as human consciousness – maintain effective forms of relationships at a distance.
The term 'non-locality' comes from the quantum sciences, which are central to offering the world a new paradigm of inclusive, intrinsic, and immediate oneness.
It is a paradigm that helps to explain our inherent energetic connectivity, which forms a basis for the continued physical proximity and connectivity that develops in the world.  This emerging new paradigm is the key in understanding what is referred to as the Akashic Age.
The path to an Akashic Age is a time of transition where our crises become our catalysts; and our disruptions become our driving force. To a large degree, these opportunities/disruptors will be based on how we utilize our resources; communications in how we connect and collaborate; and consciousness in our patterns of thinking and inner coherence.
In such times when there are major fluctuations in worldviews, values, and beliefs, we are compelled to re-organize how we think and do things. Such moments are ripe for new models to emerge. These new models are likely to first emerge on the periphery – as 'anomalies' – before creeping toward the centre to overwhelm and out-do the centralized and self-centered old systems.
These new models also display a marked difference in that they operate through de-centralized and distributed channels, as horizontal networks of connection and collaboration; rather than as the vertical, top-down hierarchical systems of control in the old systems.
Whereas previous models of civilization continued to grow through increasing centralization and hierarchy, they have now entered history with a death-cry and the onset of final collapse. The emerging new models all display a marked connectedness which, in the terminology of quantum science, can be referred to as 'entanglement.' So what are some of these new models?
New Akashic Models
1.- Science
The challenge is to bring to the attention of people the view of the world emerging at science's cutting edge.
According to the latest findings in the quantum sciences the quantum state of particles, and even of whole atoms, can be instantly projected across any finite distance. This has come to be known as "teleportation."
Also, instant quantum-resonance-based interactions have been discovered operating in living systems, and even in the universe at large. Such quantum-resonance-based interactions give rise to the phenomenon known as coherence.
The observed coherence suggests "nonlocal" interaction between the parts or elements of the systems: interaction that transcends the recognized bounds of space and time.
This kind of interaction surfaces not only in the quantum domain but, surprisingly, also at macroscopic dimensions. The Akashic Paradigm turns our current picture of the world on its head. In the everyday context we think that the things we see are real, and the space that embeds them is empty and passive.
This concept is now being turned around. It is the space that embeds things that is real, and the things that move about in space that are secondary. This is the deep dimension of the world the ancient Indian rishis called Akasha. Their intuition is now confirmed at the cutting edge of the sciences.
The new Akashic paradigm is a holistic paradigm. All things interact with all other things, and all things are what they are through their interactions.
Wholeness is the essence of the new concept of reality.  The world is a coherent whole, made up of parts or elements coherently related each to the other. The holistic Akashic paradigm gives important guidance for us both individually and collectively.
Recognizing the paramount importance of coherence is a key to our individual health and wellbeing. With the new vision that emerges at the cutting edge of the sciences, we can lend credence to our vital sense of oneness and inherent connectedness – and thus how we communicate as a species.
2.- Communication
A new form of participatory consciousness has been emerging through our increased interconnectivity and global intercommunication. This is a distributed model that connects people horizontally in a more egalitarian way rather than through top-down structures.
No longer do we have to remain the passive audience, as during the earlier communication revolutions of radio and television. The dialogue is now shifting into a more active domain where people are putting themselves onstage and orchestrating their own connections, presence, and self-expression.
A more mature form of collective social intelligence is developing across the globe. It is likely that civil society, which is the largest movement in history, will grow to become more dominant and influential in transforming our societies.
To belong to this diverse and yet unified family is not only a responsibility; it is also a blessing. The new contours of connection and communication are predisposed to a non-hierarchical bottom-up format: this is the essence of functional models for the Akashic Age.
Externally we may seem to be a vast, distant, and separated collection of people, yet the reality is just the opposite. The reality is that we form a dense, intimate, closely entwined species of various races, sharing a nonlocal sense of being. Younger generations of people worldwide are growing up with a new expression of consciousness.
Recent explorations of the human psyche – psychological, psychoanalytical, transpersonal, etc – are mixing with communication technologies that inspire a more reflexive mode of thought. More and more daily interactions are empathic as people react and share news, stories and emotional impacts from sources around the world.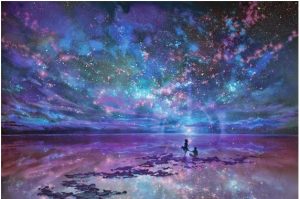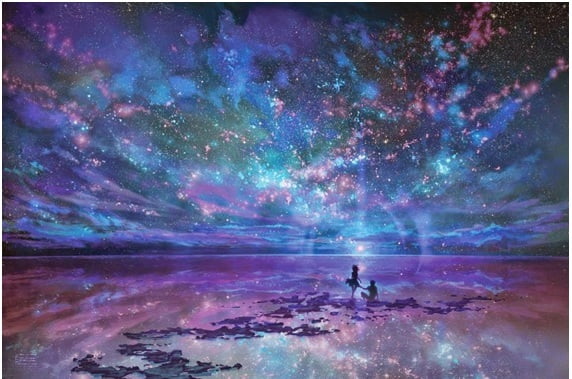 Empathy is becoming one of the core values by which we create and sustain social life. Exposure to impacts outside of our own narrow environment will help us to achieve tolerance.
We are living with experiences that are richer and more complex, full of ambiguities, multiple realities and shared perceptions. This collaborative and participatory world of online content could become a 'global commons' that reinforces a sense of local identity whilst connecting people in all parts of the globe.
This outreach of connectivity has the power and the potential to break down old perceptual paradigms of duality – the 'us' and 'them' – that have been exploited by governments and ruling authorities to serve their own goals of control and conquest.
The model that distributed communications represent is a bottom-up, horizontal medium for spreading awareness, information, and contact. It is horizontal in that it bypasses the old model of top-down, hierarchical control structures that have been so strongly in place throughout much of our history.
If it is to truly become an effective new model for the Akashic Age, this horizontal model of distributed connectivity needs to grow and develop beyond the virtual world into the physical world.
It must be able to transform how we do things daily in our communities and immediate environments. The applications of the model need to cross-fertilize, so that our technologies of global connectivity can enhance and enrich our lives, friendships, and consciousness.
3. Consciousness
Our modern sense of self-awareness, and our physical/emotional/spiritual self have evolved to root us in a social world: a world of extended relations and social connectivity. We have been preparing ourselves for the coming of an Akashic Age.
Humanity can be said to be 'hard-wired' to evolve into an extended self – unity within diversity. Our diversity is strengthened through our connections, collaborations, and shared consciousness. Our unity is enhanced through our empathy, compassion, and shared sense of responsibility and destiny.
We are responding today to an unprecedented flow of information that is catalyzing a restructuring of our inner psychological states as well as our external social structures. A new awareness in human consciousness is being birthed: an Akashic consciousness.
This period of (r)evolutionary change requires a qualitative transformation in our consciousness. We do not need to wield physical or political power to be effective agents of this transformation. We each can learn to expand and refine our ways of perception, thinking, and action.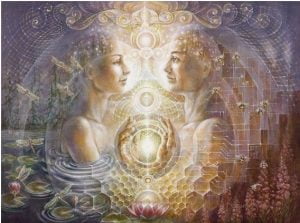 Aspects of an evolving consciousness suggest an empathic mind that is aware of its connectivity both locally and globally, physically as well as non-physically. The new Akasha paradigm recognizes that the coherence of the whole is a precondition of the functioning of the parts.
It is important then that coherence is not merely an individual attribute. The right way to be and to act is not just to enhance our own, individual coherence, but to contribute to the coherence of the systems that frame and sustain our life.
This means achieving or safeguarding our coherence with our fellows in a community, in a state and nation, in a culture, and in the living world as a whole. This way of behaving supports the precepts of a quantum resonance-based nonlocal consciousness – an Akashic consciousness.
A state of consciousness that reflects unity within diversity develops through human activity that expresses both greater individuation and a greater sense of shared responsibility.
It is time to view our situation through the wide-angle lens of wisdom: we need to begin to see, understand, and act upon the bigger picture. Recognizing the bigger picture, and the central importance of coherence, is a key to our individual health and wellbeing, as well as to the survival of our species.
As evolutionary biologists tell us, there comes a time in species development and growth when the necessity to collaborate rather than compete becomes not only an advantage, but an evolutionary imperative.
The signs of this greater connectivity of sharing have been unfolding within our modern cultures over some years now. They will be instrumental in creating our humane and sustainable communities as the Akashic Age dawns.
4. – Community
To have a healthy and vibrant future means investing in people, in our communities, and in our sense of togetherness. As in the old gift economies, intrinsic value comes through giving rather than looking after only oneself; that is, value through service to others rather than only service-to-self.
We can leave behind the emphasis on a 'one size fits all' prescriptive model and steer toward local variations – assets, resources, etc – that can stimulate the emergence of discoveries, activity, and creative solutions according to differing locations.
The local scale is the more robust, and as such the future needs to become inherently more local: an intentional movement toward local self-dependency. Such arrangements could include local forms of currency; locally managed community energy; local food production and distribution; and local social enterprises.
The extensive technologies of communication and connectivity that we currently enjoy can, and need to be, maintained and sustained as a priority so that local regions and communities can not only stay connected but also collaborate and share skills and resources. In other words, the rise of localized hubs operating within global networks.
These localized hubs involve communities that are self-defining, self-organizing collectives; dense localizations of resources and resource sharing. Localization is, after all, also the celebration of place. People can be proud of local development and dependency, regardless of their political ideologies.
As regions shift their focus onto what they are able to provide, such as local goods and food, this could stimulate a reinvigoration of distinct local cultures. A surge in local growth and resilience would be supported by our global networks.
Such networks would also facilitate a move away from 'heavier' technologies based on centralization of control toward distributed networks that require less energy to sustain them. That is, heavily centralized utility infrastructures need to be replaced by horizontal, decentralized and distributed networks.
I am not talking about 'going back' to a more primitive state. Rather, I suggest we engage with people's passion for change rather than with their fear.
A globally aligned response, through utilizing local resources and assets, can be a way of fostering coherence throughout society. Although the road to increasing local self-dependency may not be as easy and cheerful a path we may like to believe, it will become our advantage.
The hard work involved in 'doing things differently' can also offer to us a deeper appreciation of our human connections, our matrix of family, friends, and neighbors, as well as the satisfaction of learning new capacities and skills.
The Akasha paradigm gives us a coherent view of ourselves, of nature, and of the cosmos. Our capacity for making the needed changes at this critical moment equips our species with the potential to solve our current and future problems.
We are about to see a profound change in the tenor of human life on this planet. Everything we do today is about this monumental change toward an Akashic Age.
Toward an Akashic Age
It often happens that an awakening in consciousness rouses the need to get involved in service for a common purpose; based on an awareness that each of us is ultimately entangled with all others within the web of life.
What we choose to do today will be inherited by the world to come. We each thus have an obligation to foster a more integral, empathic, and sustainable world.
For our planet to have any future that is not only sustainable but also fosters human developmental growth and well-being, we need an Akashic Age that promotes the natural integrated flow of living systems.
Such an era would encourage social as well as self-actualization, and plants the seeds of a new culture that respects and honors the Earth and her diverse peoples.
The Akashic Age represents a new stage in human consciousness, a stage that allows humanity to rise and overcome all challenges it confronts. It is up to us to allow the possibility that such an Age may be more than just a possible future. It can be OUR future, if we truly want it to be.
By Kingsley L. Dennis, Reality Sandwitch;
[1] The Akashic Age is a term and concept explored by Ervin Laszlo and myself in our co-authored book Dawn of the Akashic Age: New Consciousness, Quantum Resonance, and the Future of the World (Inner Traditions, 2013).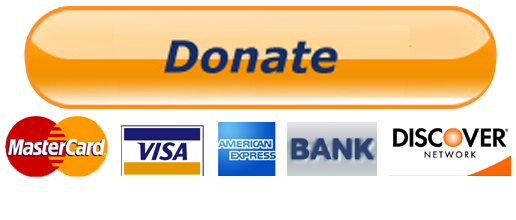 Your Tax Free Donations Are Appreciated and Help Fund our Volunteer Website and Orphanage
Disclaimer: We at Prepare for Change (PFC) bring you information that is not offered by the mainstream news, and therefore may seem controversial. The opinions, views, statements, and/or information we present are not necessarily promoted, endorsed, espoused, or agreed to by Prepare for Change, its leadership Council, members, those who work with PFC, or those who read its content. However, they are hopefully provocative. Please use discernment! Use logical thinking, your own intuition and your own connection with Source, Spirit and Natural Laws to help you determine what is true and what is not. By sharing information and seeding dialogue, it is our goal to raise consciousness and awareness of higher truths to free us from enslavement of the matrix in this material realm.