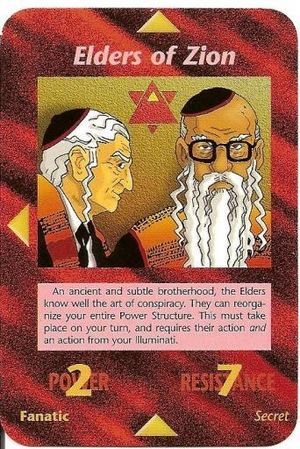 THE NEW WORLD ORDER ZIONIST PLAN TO DOMINATE THE WORLD
The purpose of this article is to solve and answer definitely and for all time, the question of the New World order (NWO) mystery that is causing destruction to all the peoples of the world.
Personally, I am more than ever inclined to believe that the Protocols of the Learned Elders of Zion, which spell the NWO plan to a "T" are genuine. Without them I do not see how one could explain things that are happening today.
The Protocols of Zion are a list of plans and methods that Jewish leaders plan to use for the Zionist to take control and manipulate governments and their people around the world.
Today The Elders Of Zion are known as "The Committee of 300" (CONSPIRATORS' HIERARCHY: THE STORY OF THE COMMITTEE OF 300)
Copies of The Protocols of the Elders of Zion were circulated by the Czarist Russian in the early years of the twentieth century. This document purported to be an account of a meeting of Jewish Zionist leaders from many nations who were planning to dominate and enslave all mankind and destroy Christianity.
Henry Ford of the Ford Motor Company brought the Protocols of the Elders of Zion to the United States. Between 1920 and 1927, his newspaper, the Dearborn Independent, translated the document into English and printed it along with a series of articles accusing the Jews of using communism, banking, unions, gambling, to weaken the American people and their culture.
"The only statement I care to make about the Protocols is that they fit in with what is going on. They are sixteen years old, and they have fitted the world situation up to his time. They fit it now."
(Henry Ford, in an interview quoted in the New York World, February 17, 1921)
~ Indeed They Still Do Today!
Clever steps have been undertaken to prove that the "Protocols" were forgeries. The Zionists have again and again disputed their authenticity.  Publishers have been accused of defamation for its allegations as to the genuineness of the "Protocols." The Zionist Jewish plaintiffs are still demanding the Courts brand the document a forgery and thereby prohibit its publishing and circulation.
It is a clear as daylight that no plagiarism was committed whether from the Holy or Satanical writers.
The claim that the Protocols are forgeries is in itself an admission of its genuineness for they NEVER ATTEMPT TO ANSWER THE FACTS corresponding to their THREATS which the Protocols contain, and, indeed, the correspondence between prophesy and fulfillment is too glaring to be set aside or obscured. This the Zionist well know and evade.
Contents