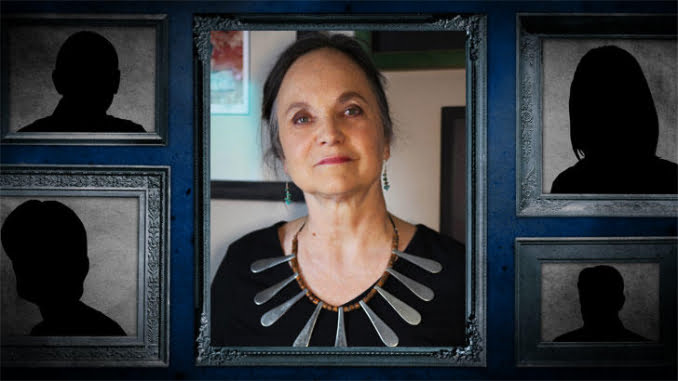 By Elana Freeland
The first congressional report on geoengineering in the U.S. House of Representatives did not appear until October 2010, nearly two decades since geoengineering had been ramping up weather as a force multiplier, thanks to HAARP.17 Even then, the congressional report's appearance may have been due not so much to a sudden contrition of conscience as to the threat posed by the upcoming 10th Conference of Parties to the Convention on Biological Diversity (COP10) in Nagoya, Japan where 193 nations would ratify a moratorium against the geoengineering that the U.S. Congress knew nothing about.18
David L. Lewis, PhD, a former microbiologist for the EPA's Office of Research & Development, wrote in Science For Sale: How the Government Uses Powerful Corporations and Leading Universities to Support Government Policies, Silence Top Scientists, Jeopardize Our Health, and Protect Corporate Profits (Skyhorse Publishing, 2014) that EPA leadership consistently "mishandles science."
Propaganda, manipulation of international convocations, sharing sexual histories to forge bonds of secrecy, blackmailing nations with the threat of geoengineered weather, perception management of space itself—even "executive actions" (murders)—have plagued the geoengineering frenzy from the beginning. U.S. Representative Dennis Kucinich (Ohio) fought hard for HR2977, the 2001 Space Preservation Act that attempted to salvage the Space Age from bristling directed energy weapons (which included chemical trails). But HR2977 was stalled in committee after committee and eventually killed. On December 19, 2007, Kucinich's 52-year-old younger brother was found dead; the following year on November 12, his 48-year-old sister died of acute respiratory distress syndrome. Natural deaths, or payback?
Other strange purges have been underway. Canada dismissed 2,000 scientists and hundreds of programs monitoring smoke stack emissions, food inspections, oil spills, water quality, climate change, etc. while closing seven of the eleven Fisheries and Oceans libraries:
It has been decades of subterfuge, manipulation, and one extreme weather experiment after another in full view of nations whose citizenry were slowly awakening to the fact that weather is no longer an act of God but has been weaponized. Now, it appears that United Nations globalists are satisfied that climate will indeed be the deus ex machina that will bend nations to their will.
The UN power shift
COP21 in Paris was quite the show, as well. Climate mouthpieces had been carefully chosen—the IPCC, privately funded geoengineers, prestigious universities, embedded NGOs and government agencies, the World Bank and IMF, and of course the usual Wall Street – London deep pockets. Scriptwriters worked overtime on the fate of the Earth as cameras panned in on lightning flashes, rolling storms, deluges and droughts, crying babies, hospital emergency rooms filled to overflowing . . .
The SSS Space Fence and advent of Transhumanism
Thus we find ourselves wrangling over climate and a long, long way from President Kennedy's vision of a shared planetary Space Age. The Space Act of 2015 (HR2262) erased the Outer Space Treaty of 1967 so the military-industrial-intelligence phalanx could get on with the business of preparing for capitalism in space, namely asteroid mining and acquisition of lunar helium-3 isotopes. HR2262 may sound like a futuristic fiction or at the most premature, but the truth is that taxpayers know as little about what they've been paying for since the Cold War as they do about the UN's "sustainable development" yoked to the secret space program.
The military goal of turning the Earth's environment into a chemical / electromagnetic weapon of war has at last succeeded. In 1962, Rachel Carson's Silent Spring alerted the public to the chemical pesticides allowed to go rogue; in 2001, epidemiologist Rosalie Bertell wrote Planet Earth: The Latest Weapon of War about how thermal and non-thermal radiation, chemical trails, ionospheric heaters like HAARP, engineered extreme weather, etc. were militarizing the environment.
Bionic Man is now loaded with tiny cyborgs (cybernetic organisms) that need only to be remotely triggered to enable augmented bodies, brain-computer interface (BCI), behavior modification (mind control), bio-hacking ("whole brain emulation"), etc. Mainstream media pitch Transhumanism as the bio-neuro "enhancement" religion of the future, but Transhumanism as it stands right now appears to depend upon open chemistry and electromagnetics experiments via tiny cyborgs breathed in and awaiting their remote instructions from the bloodstreams and brains of millions.
Space Fence lockdown extends to bodies become CBW test tubes and Petri dishes.
A burning Transhumanist question in the future will be: At what point has one abandoned one's humanity and become a cyborg oneself?
Other questions must be asked now without delay, given that millimeter wave iPhones are arriving: Are the thoughts and emotions I'm having my own, or are they from an AI system? Despite all the nanobots I've breathed in, eaten, or been vaccinated with, am I still the free will master of my fate?
The first deliveries of the engineered nano-entities inside our blood and brains were timed to accompany the proliferation of wireless computers, cell phones, and myriads of transmitting and receiving towers. While the outer environment was being armed, the inner bodily environment was also being armed by aerial deliveries to be followed up with secondary systems like GMO foods and vaccinations. In the end, Space Fence lockdown is about utilizing the environment to either "enhance" or devolve us for Transhumanist agendas.
Despite having indigestion from National Security State lies for more than a half century, we the people must continue to educate ourselves regarding our ionized atmosphere loaded with conducting metals. Our conception of it must now add that it is an open-air CBW lab in which we function as Petri dishes and specimen tubes. My third book will plumb the depths of this nano-based Transhumanist synthetic biology.
Such is our fate to wrestle with fallen techno-angels.
Source: https://home.solari.com
Disclaimer: We at Prepare for Change (PFC) bring you information that is not offered by the mainstream news, and therefore may seem controversial. The opinions, views, statements, and/or information we present are not necessarily promoted, endorsed, espoused, or agreed to by Prepare for Change, its leadership Council, members, those who work with PFC, or those who read its content. However, they are hopefully provocative. Please use discernment! Use logical thinking, your own intuition and your own connection with Source, Spirit and Natural Laws to help you determine what is true and what is not. By sharing information and seeding dialogue, it is our goal to raise consciousness and awareness of higher truths to free us from enslavement of the matrix in this material realm.